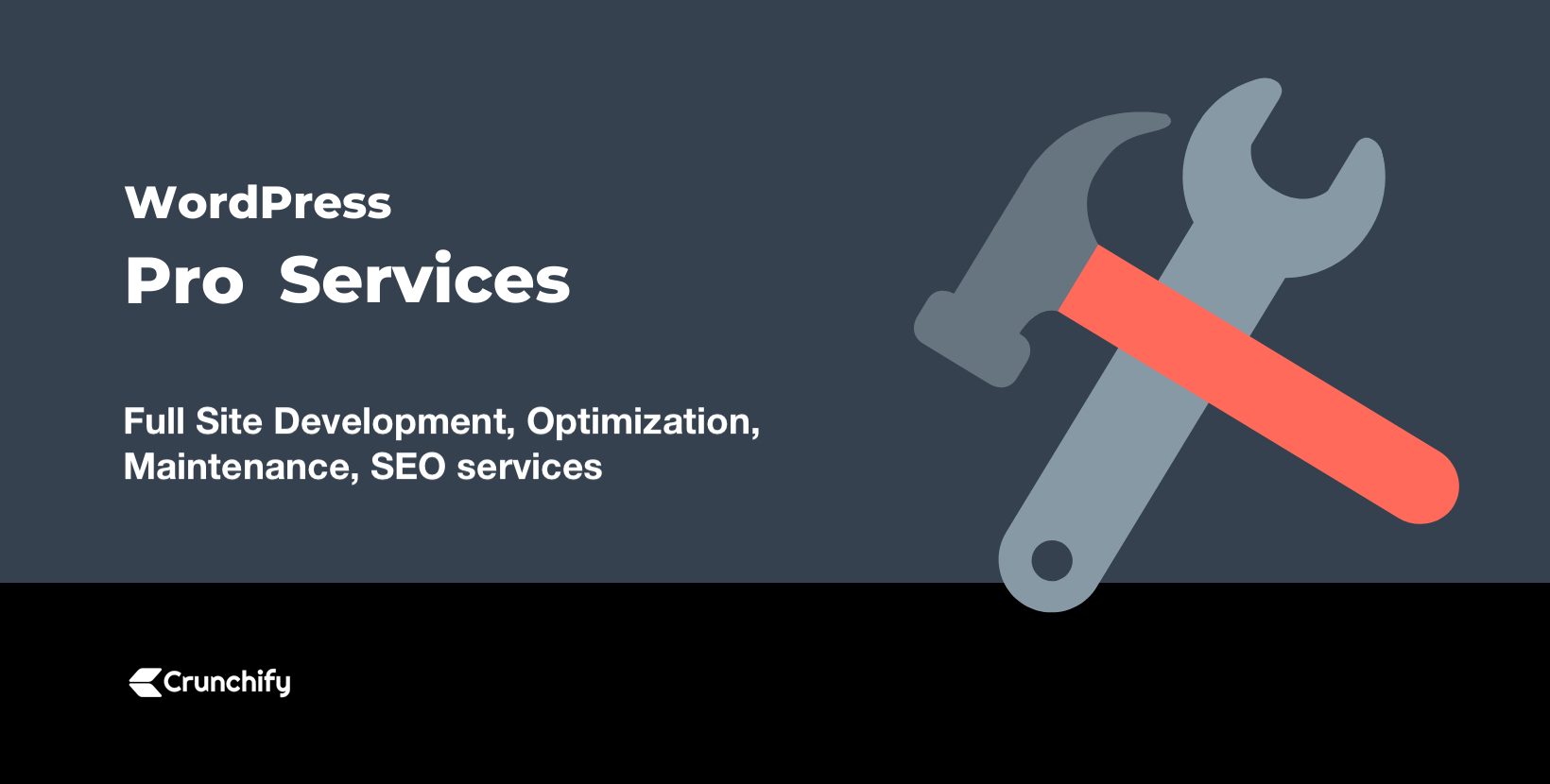 Launch your latest Project with Crunchify Services! We build a website that generates leads as well as conversions. Get excellent web design & web development services from Crunchify, LLC that helps you for your business.
We are committed to fulfilling maximum value to our customers and supporting them to achieve in their business domain and the vision they have for their business. Here is the list of quality WordPress Services we at Crunchify provide to our clients with more than 12 years of experience in the WordPress ecosystem. We treat every project with a unique approach and fresh thinking.
You have quite a few firms to choose from. We're web design experts with a serious track record of creating leads, sales, large amounts of traffic for our customers.
Achieve higher rankings, Keyword Research, Site Mapping, On-Page Optimization, Google Schema & much more. We provide the best Premium WordPress Plugins on The Market. Every WordPress plugin you could ever want, all in one place on Crunchify.
We Live & Breathe WordPress…
Full Website Development
Clear Discovery, Design, Development & SEO driven practice pattern is a key of our success. Our solutions provide a robust, secure, and scalable platform for complex websites.
Website Optimization
We make your website lightning fast with enterprise grade WordPress optimization. Our solutions provides a robust, secure, and scalable platform for complex websites.
Website Customization
We customize existing WordPress websites and blogs to add new features, modify some existing website element or to revamp some part of the website to meet customer needs.
Website Maintenance
Maintaining a WordPress website can be tricky with themes and plugins getting updated frequently. We provide full WordPress Maintenance Service.
E-Commerce Site Building
In addition to all of WordPress services, we help create beautiful e-Commerce site. Do you want to sell Digital Downloads? We'll get you ready in just few days.
---
---
Search Engine Optimization (SEO) Service
We provide on-page SEO services to ensure your website is checking all the right boxes from the technical aspect and teach you how you can improve your contents.
---
App Shah from Crunchify, LLC helped me setup my site within few weeks and migrated all of my clients to new updated site!
– David Rosenbloom, DUIUtah Lawyer
---
Ready to take your next step?
We worked with Professional agencies, Lawyers, Large Businesses, WordPress enthusiastic around the globe for their dream online business. Our websites are Easy to use, Fast and Secure, Mobile Responsive, Flexible, Easily Manageable.
Start here & Grow your audience and build a profitable online business.
---