Enhance Your WordPress Admin Panel with Custom Columns for Featured Images. Introducing Featured Images in Admin Panel – Free WordPress Plugin.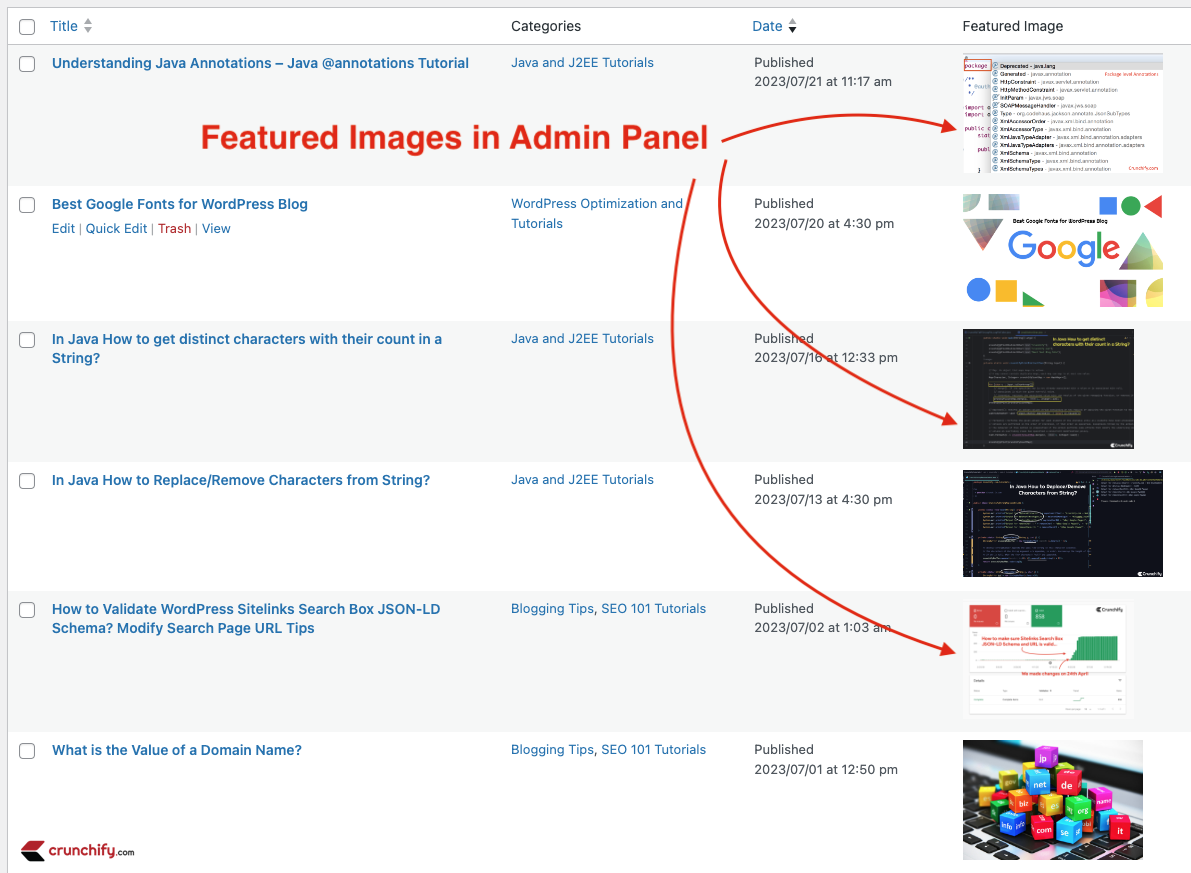 WordPress has established itself as the go-to platform for bloggers, businesses, and developers seeking an efficient and user-friendly content management system.
One of its strengths lies in its ability to be customized and extended, allowing users to tailor their WordPress experience to their unique needs. In this blog post, we'll delve into a powerful customization technique that can greatly enhance your WordPress admin panel's functionality and aesthetics – adding custom columns for featured images.
Are you looking to add a personal touch to your WordPress admin panel and make it more user-friendly? If so, you're in luck!
Currently Plugin is being reviewed by WordPress awesome team and will be available for free download in few days.

---
Download Options
Option-1. Direct Download
Download your copy from an Official Github Repo.
Option-2. WordPress official plugin directory
Link: https://wordpress.org/plugins/search/featured-images-in-admin-panel/

Not yet active – It's under review now. Long wait at the moment.
---
Why Add Custom Columns?
Featured images play a crucial role in visually representing your content, especially in themes that rely heavily on imagery. By adding custom columns for featured images, you gain the ability to quickly scan and identify posts based on their associated visuals, making content management more intuitive and efficient.
By default, the WordPress admin panel displays essential information about your posts and pages, such as title, author, categories, and more. However, if you frequently use featured images in your content, you might find it useful to see those images directly in the admin panel. This can save you time and make your content management experience more efficient.
Benefits of Custom Columns for Featured Images
Efficiency:
Custom columns allow you to view featured images directly in the post list table, eliminating the need to open each post individually. This is particularly valuable when you need to find or update posts with specific images quickly.
Visual Consistency:
Displaying featured images in the admin panel maintains visual consistency across your site. It helps you ensure that the right images are assigned to the right posts without constant switching between views.
Easy Identification:
Visual content resonates with humans better than text alone. Custom columns for featured images make it easier to identify and categorize posts, whether you're working on blog posts, portfolios, products, or any other custom post types.
Streamlined Workflow:
Your time is valuable. Custom columns speed up your workflow by presenting relevant information at a glance, reducing the number of clicks and navigation steps required to manage your content.
Have a question?
Let me know in a comment and we will fix any plugin issue in quick time.