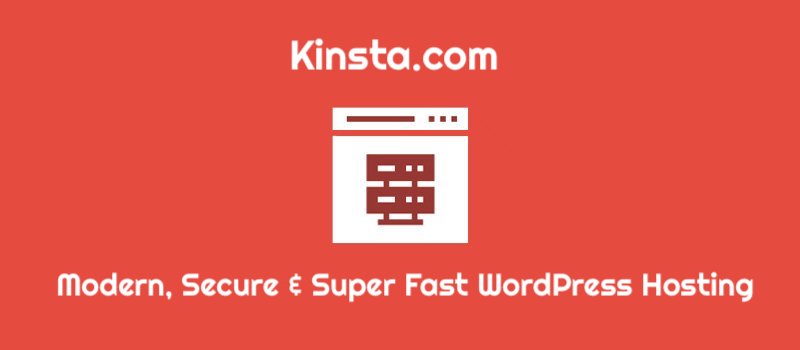 Choosing right hosting provider for your WordPress site is the critical component and the first step for any user. Personally I've been working on WordPress site since 2007 as an Individual blogger, Plugin developer, WordPress consultant and more. Over last 11 years, I've been working with different WordPress hosting providers to help setup their environment secure and reliable.
Crunchify is proudly hosted at Kinsta Web Hosting.
I mainly look for 3 key components for any hosting provider:
Reliability
Availability
Security
In my opinion each WordPress hosting provider should support all above 3 components irrespective of price.
It's been 2 weeks, we have been working on Kinsta Hosting provider and seems, we finally found one of the best Managed WordPress Hosting provider. I heard about it from my numerous friends over last year and finally got chance to work on it.
I've created multiple live and staging sites for testing, deleted and created new one, did backup and it worked flawlessly for me and would like to share my opinion about Kinsta Hosting.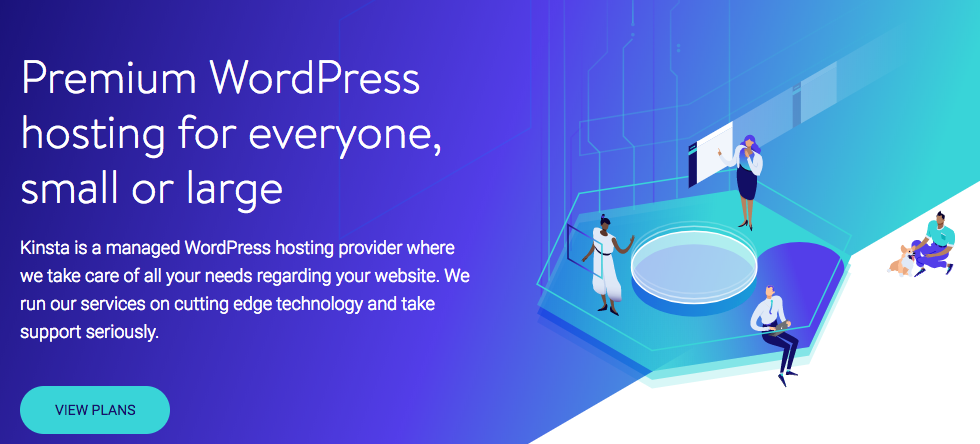 If you are a beginner blogger or a professional blogger, managing WordPress site a big and responsible task. We do have complete checklist on how to start your first blog. As you see after getting your domain, setting up hosting provider is a key feature.
In my personal opinion hosting provider should provide all below functionalities:
Reliable, Secure and blazing fast environment.
Basic DNS setting panel.
Migration panel. As you know VaultPress is one of the best backup and migration solution, Kinsta also provides the same.
Better Analytics. I personally use Google Analytics on Crunchify.
Simple Dashboard to support all your site.
Simple Backup Solution.
Complete SSL Solution.
Simple Database Access utility like phpMyAdmin.
Simple one click staging utility for local testing.
Single click WordPress installation.
and some more..
In my personal experience with Kinsta, it provides all above functionalities by default and lot more from their MyKinsta Panel. We will take a look at that in details in below section.
Let's take a look at Kinsta's key features:
1. Google Cloud hosting
Google is one of the best Cloud service provider in current world. After Amazon AWS and Microsoft Azure, I believe Google comes at 3rd place on their cloud offering. I personally use lots of Google Cloud Servers for my other use cases and hosting my own few applications. When last year I visited Google Cloud Next event, I was amazed with the things they are doing to their data centers and cloud services.
Here is a few glimpse from Google Cloud Next 2017.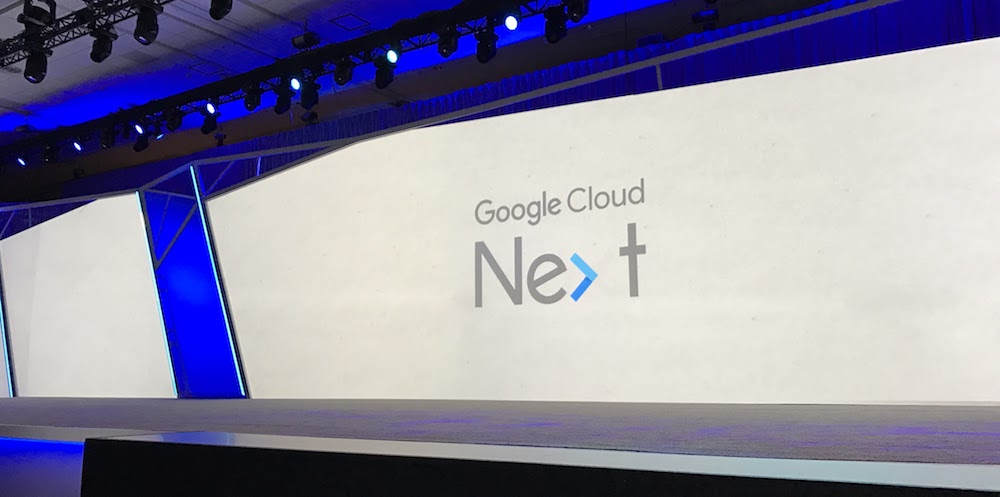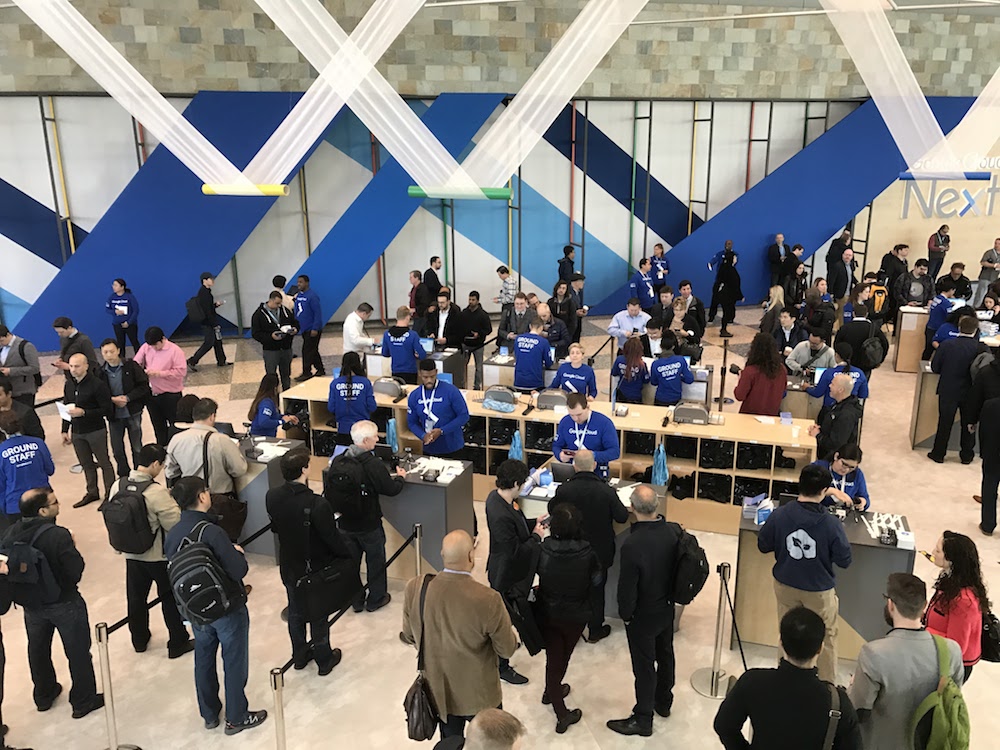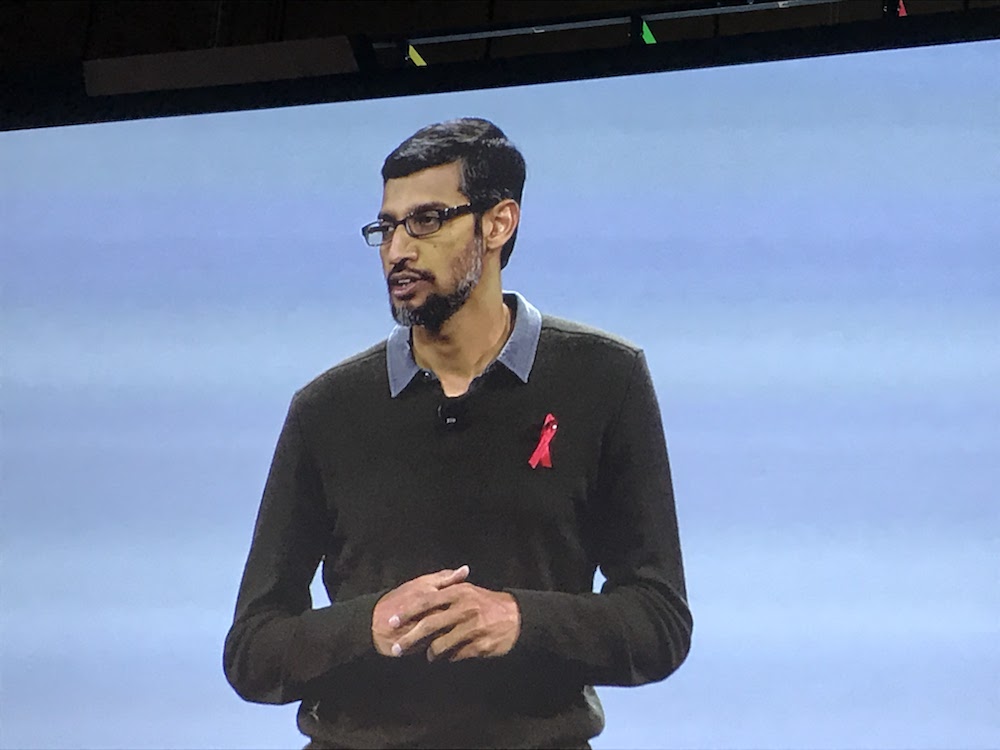 Kinsta's all hosting servers are hosted at Google Cloud and I simply love their reliability and security.
2. Best Speed Optimized Environment
Kinsta provides some of the best features to run your site faster.
Nginx

Apache or Nginx? Still wondering? Well, in my opinion Nginx providers some more options and features over Apache.

LXD containers

Provides best Isolation solution with automatic scalability.

PHP 7

This is not a big but still there are so many other hosting providers still offers PHP 5.x.

MariaDB
Automatic Scalability
New Relic Monitoring

It's a PHP monitoring tool to get perfmon stats.
3. Best Secure Environment with all below features
Complete SSL Support (Free)

Now a days, Google highly recommends having SSL cert to rank higher in SERP.

Hardware firewalls (provided by Google Cloud Infrastructure)
Uptime Monitoring

Uptime monitoring is a key feature of any site. You need to know immediately if something wrong happens to your site. It's always best practice to inform your users in case of any incident.

DDos Detection and alert

Google Recaptcha, Secure WP-Admin page and so many other methods are available for you to use to help secure your site against DDoS attack. Kinsta provides all of these by default.
After playing with Kinsta for almost a 2 weeks, I really like the servier they offer to their customers.
How much Kinsta cost?
Kinsta's basic plan starts from $30/month. Yeah, all above features and security for just $30/month to get started. One of the benefits of having Yearly pricing option is to get 2 months free always.
They have different tier to accommodate your site need.
Starter Kit – $30/month
Pro Kit – $60/month
Business Options – $100/month to $400/month
Enterprise Options – $600/month to $900/month
How to get started?
Step-1 Register
Head over to https://kinsta.com/plans/ page to get started. Once you sign up for an account, add your first site.
Provide below details to add your site:
Location of your server (Choose default – it's based on your geo location)
Name of the site
Choose: Add a brand new WordPress install
Provide Site Title and Admin user name
Save admin password
Provide Admin email and choose option if you want to install WooCommerce or not
It may take upto 5 minutes to setup everything in the background. Just refresh a tab and you should see your site under Sites Tab.
Step-2 Migration Option
If you want to start your brand new site then you are all good to go with your installation and setup.
If you want to migrate your site then you are in luck. Kinsta provides very nice UI to migrate your site seamlessly. It's totally Free.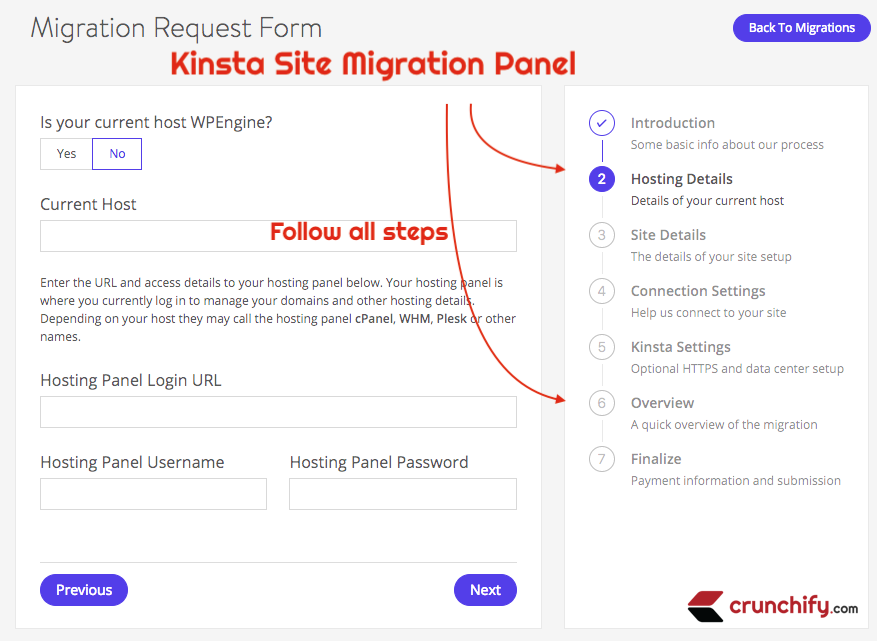 Step-3 Nice UI and Dashboard
Once migration completes or after creating your first site, head over to Sites Tab and then Info link to get all your site details.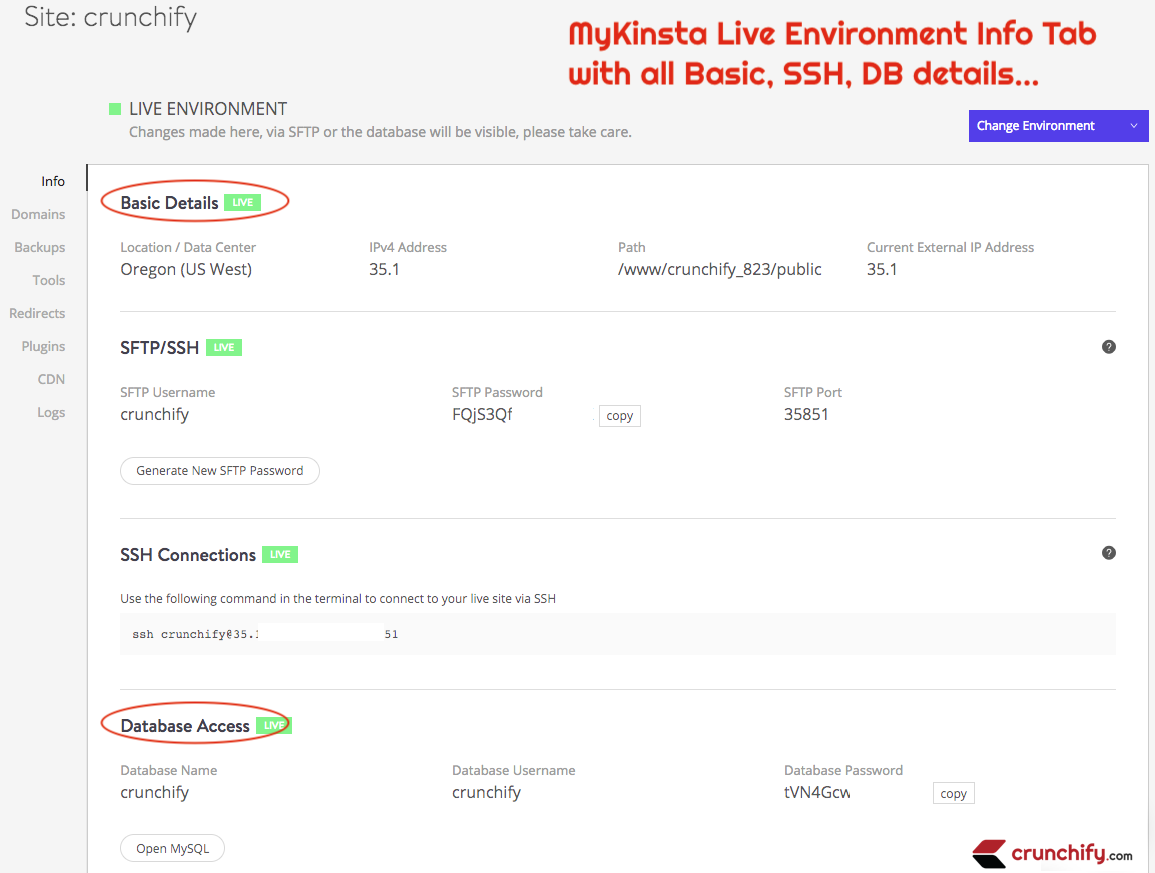 Kinsta also provides nice tools with simple UI Interface: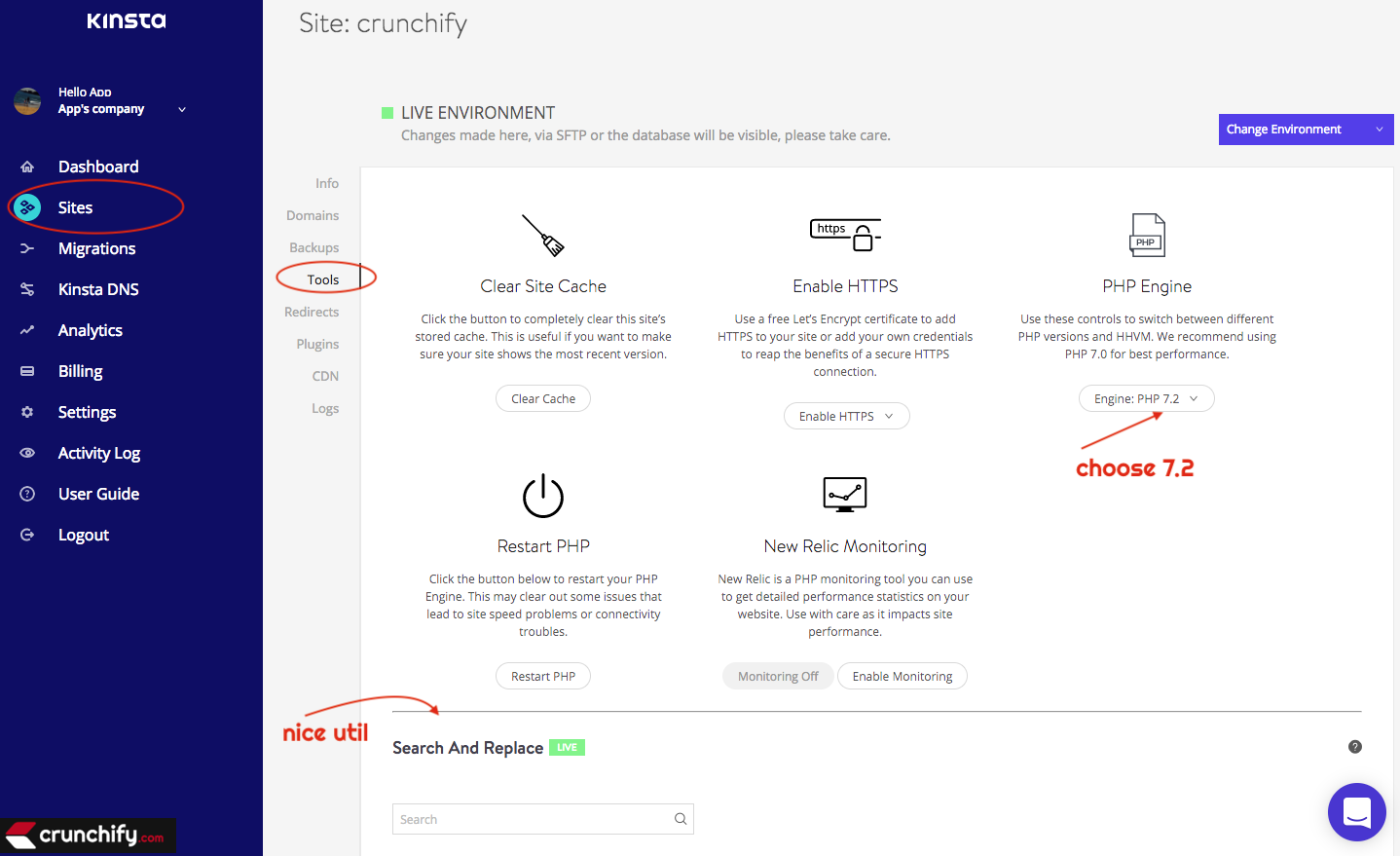 Step-4 Auto Backup
Kinsta also provides Auto Backups. System automatically creates daily backup and provides option to create backup manually with single click option.
Kinsta stores last 14 backups for you at free of cost. If you compare VaultPress personal plan then you save directly $39 with this setting.
Step-5 Staging Site
As a WordPress consultant, I work with so many my clients. First thing I do is to setup new site on Staging environment and then move everything to Live after extensive testing. Sometimes I don't see Staging option for my clients and it's little bit harder to work and migrate site after work done.
With Kinsta's simple once click option to create Staging site is really awesome. Take a look at below Push Staging to Live option.

Have you noticed Redirects option above?
Well, I use Yoast SEO premium and personally feel that I'm paying all money just for Redirection option in Yoast plugin. Well, here you have this Redirect Option as part of Kinsta plan and I bet you will love it when you have lots of redirection request need. You could save $89 on Yoast Premium plugin here.
Well, at the end I want to close by saying, Kinsta is one of the best WordPress managed hosting service available out in the market. I personally feel that Pricing is little bit higher but I bet, you wont regret paying little extra for all of above benefits. Happy blogging.
Take a look at Google Webmaster Metrics after moving to Kinsta