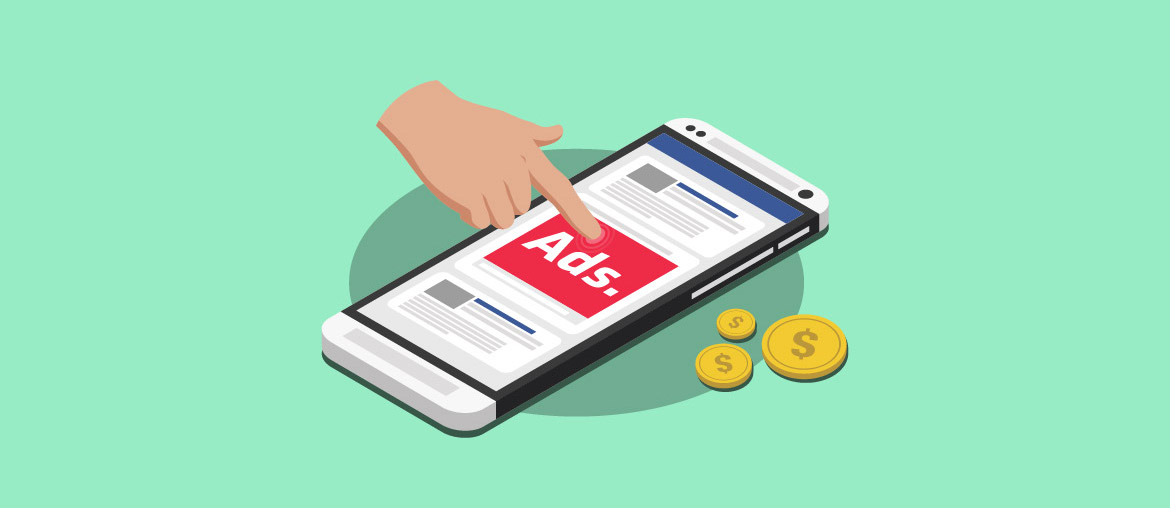 Crunchify, LLC offers various advertising and sponsorship packages, including banner ads, sponsored posts, and social media promotions, which can help businesses and individuals reach a highly targeted audience of developers, bloggers, and website owners.
Advertising on Crunchify.com can be a highly effective way for businesses to promote their products or services to a highly engaged audience. The website has a large and loyal following, and its visitors are highly interested in web development, SEO, and WordPress. As a result, advertising on the website can help businesses reach a highly targeted audience and drive traffic to their own websites.
In addition to advertising opportunities, the sponsorship packages offered on Crunchify.com allow businesses and individuals to support the website's content and development. Sponsorship can help promote goodwill between the sponsor and the website's visitors and can lead to increased visibility and brand recognition for the sponsor.
Overall, advertising on Crunchify.com can be a highly effective way for businesses and individuals to reach a highly targeted audience of developers, bloggers, and website owners. The website has a large and engaged following, and its advertising and sponsorship packages are designed to help businesses and individuals achieve their marketing goals. By advertising on or sponsoring Crunchify.com, businesses and individuals can support a valuable resource for the tech community and promote their own products or services at the same time.
Thanks to our all loyal and trusted readers, Crunchify LLC has now more than ~16 millions pageviews per month.
Some traffic stats:
Daily Pageviews: 485,910+
Monthly Pageviews: 16 Millions+
Unique Visitors: 6.1 Millions
Average time on blog: 52 minutes
Average Session duration: 1 hr 40 minutes
Pages/visit: 18
Bounce Rate: ~ 44%
More than 60% of the traffics are coming from USA, Europe, Canada, India, UK.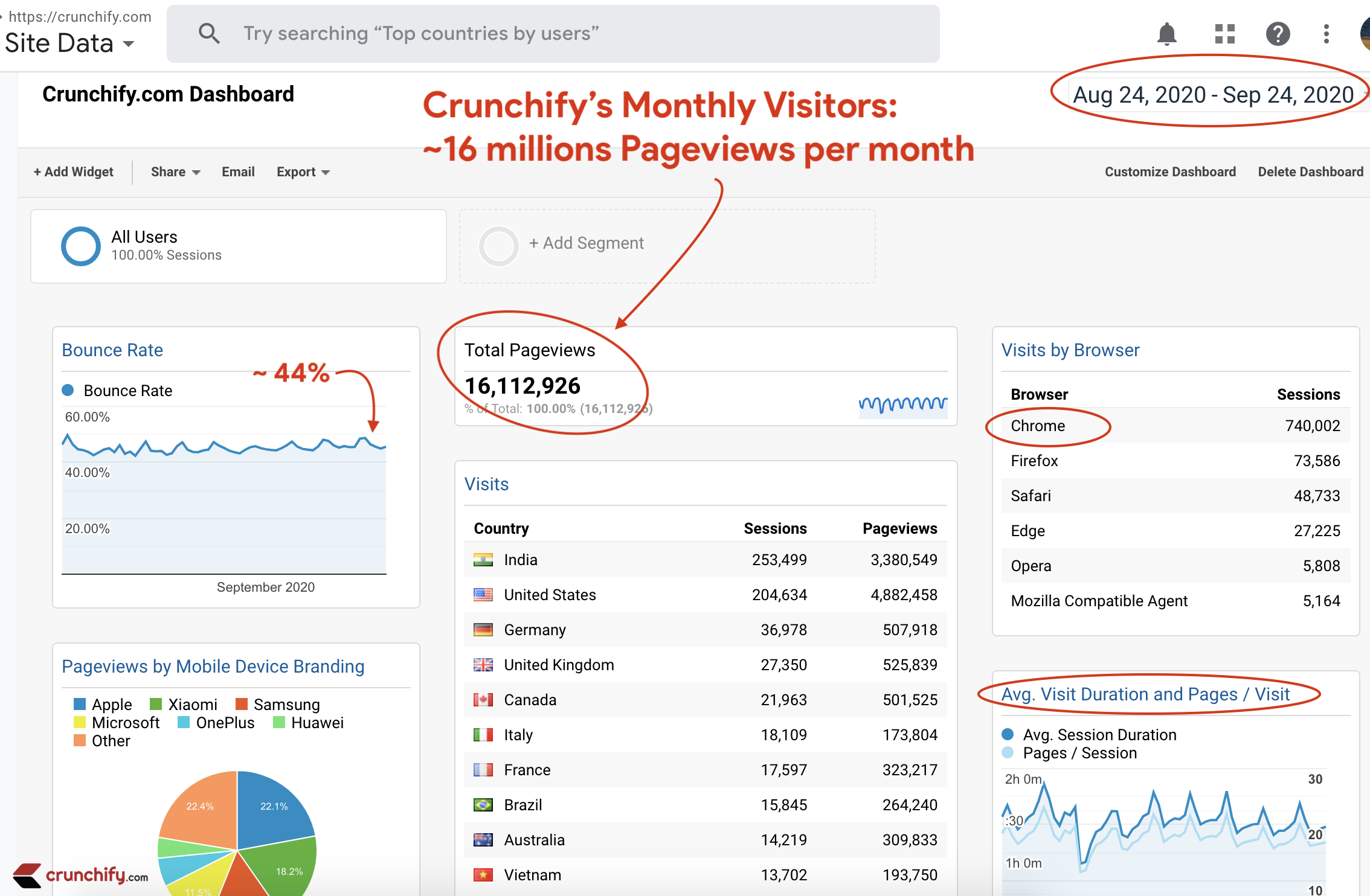 Here are few options:
1. Review / Sponsored Posts
Over last few years we received over thousands of emails from small business owners, WordPress product owners, developers, SaaS startups, asking us to cover the launch of their new plugin, theme or service.
The format is pretty wide open.
They can be long and detailed tutorials with images
They can be medium-length feature announcements
Very Short, Sweet, and Direct
For us it's impossible to keep up with everything, so we are offering the Review Post Service for those of you who want to reach millions of targeted WordPress users through our blog and your post will get an exposure to all kind of folks around the Globe.
In other words, do you have new product, want to review your existing product, plugin, theme, service and more? All review posts will be written and tested by App Shah. We not only write a comprehensive review, but we also share tutorials and guides for your product(s).
We only do advertising for things that we personally approve of. We give very honest review of your product and or service with a minimum of 1,500 words.
Here are some examples of reviews we have written, you won't find higher quality anywhere else:
As you may be aware of, a posts on a high domain authority site like ours can help you. Review posts will appear on our blog, will remain forever, they will go into our social media rotation queue to be shared with all of our followers, and go out via our newsletter.
At a moment, we are not accepting any Guest Post request and link buying option for existing content on Crunchify.
2. Display / Banner Ads
All ad slots are above the fold for better CTR and impressions. These are premium placements for serious advertisers only.
970 x 90 – Premium Super Leaderboard Ad Slot
728 x 90 – Post Top (Above the fold)
300 x 250 – Sidebar top-right
300 x 250 – Sidebar middle-right
Want dynamic price for short period? Let us know below. Also, if you have any other creative idea for ad placement or running a media campaign, feel free to contact me. Creative ideas are always welcome.
3. Deals/Coupon Advertisement
Checkout our Deals page and let us know if you want us to feature your deals on the first row of the deals page. This is the simplest way to get high traffic for your product and services offering deals on special occasion.
It's very common that sponsorship is done through custom packages that we work on together!
At this time, we are not accepting guest posts on Crunchify.
---
Ready to advertise?
Please fill out below form and provide all detailed information. We will reply within 24 hrs.
Use this Advertise Form if you are inquiring about Advertising options on Crunchify.
Please make sure to provide detailed information for faster response.
At this time, we are not accepting guest posts on Crunchify.
We really appreciate your support for this site and we ask you to continue reading and consider subscribing to our feeds to stay updated.