First of all thank you very much for your overwhelming support and purchase about All in One Webmaster Premium.
AIOW25 – 25% off Coupon Code will Expire on 08.15.2013
As promised before, today I'm very happy to announce another big release of  AIOW Premium, version 10.1. Kindly look at change log:
= Version 10.1 =
Google XML Sitemap Added. Now Plugins Creates sitemap.xml file under blog's root directory.
Google Tag Manager – Digital marketing made (much) easier – Verification Script Added
Fixed duplicate Facebook Insight Option
Additional CSS files removed
Additional JS files removed
Better Initialization of Plugin
Speed Boost-Up with code refactoring
Bug fixes
Automatic XML sitemap.xml or sitemap.xml.gz generation is the main addition to this release. Plugin automatically creates/ updates sitemap.xml file when you publish new post, update post, delete post or trash post. Same applies to Pages.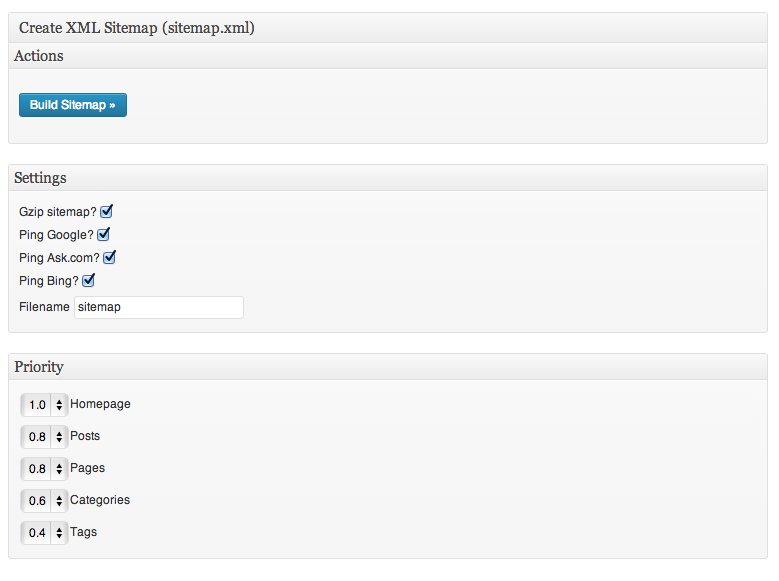 AIOW25 – 25% off Coupon Code will Expire on 08.15.2013
All existing users can get latest version of this copy by following instruction mentioned in confirmation email. Please do let me know if you face any problems.
Checkout More Detailed information here: https://crunchify.com/crunchy-booster/ OR