Google Voice and Google Hangout is in news today all over the place. AndroidPolice first today noted that Google Voice Integration Is Currently Rolling Out In Hangouts.
Immediately after that I used Google Hangout for International call. Here is an iPhone screen capture.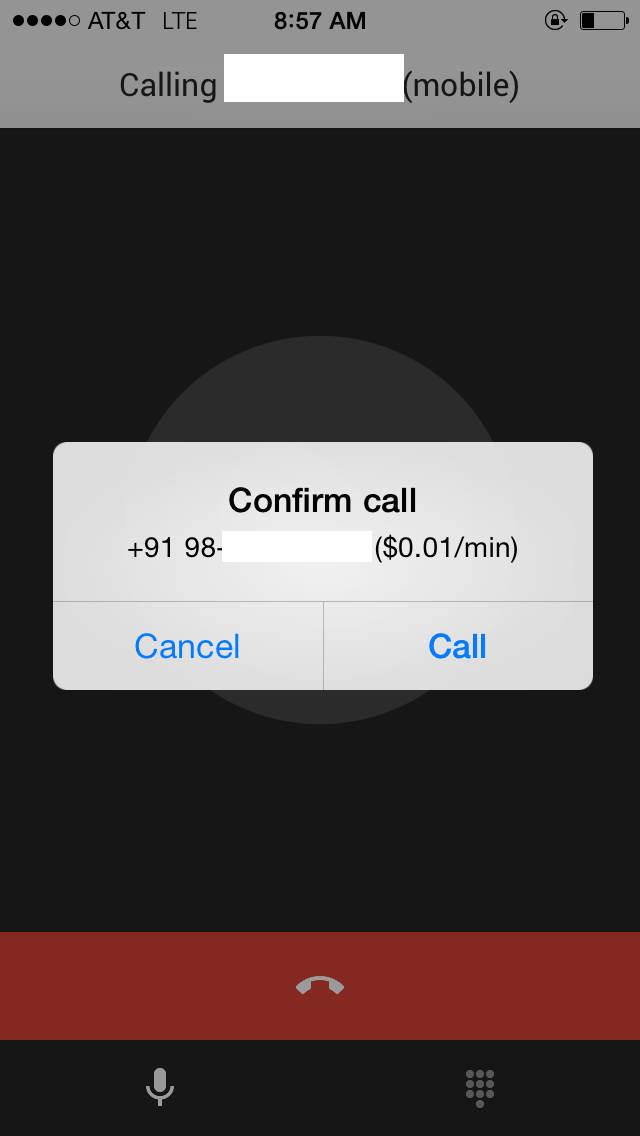 Surprisingly I noted $0.01/min rate on screen via calling from Google Hangout. I was under impression about $0.02/min via Google voice. I didn't bother to verify during call but just now visited Google Voice Billing History page and noticed the difference.

What do you think? Is this a bug OR is this something a special promotion if you use Google Hangout over Google Voice? I don't mind using Google Hangout now onwards for international calling :). Check it out at your end and verify.