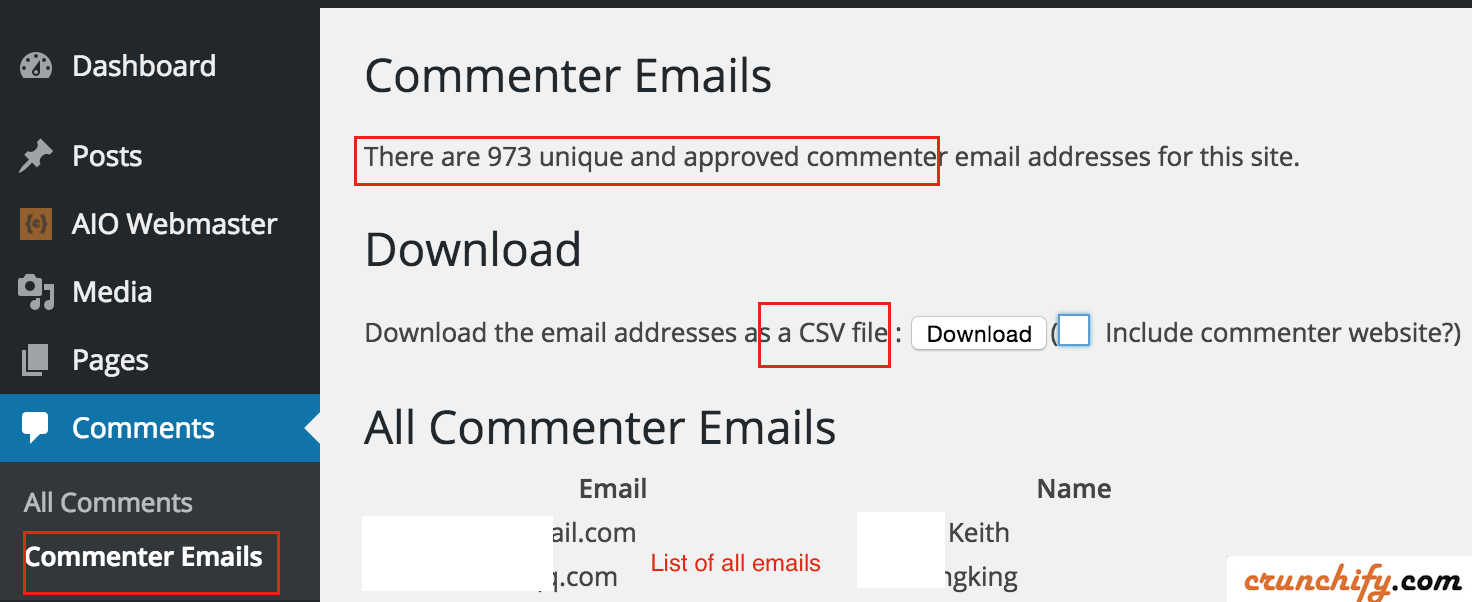 Are you running a WordPress site? You must have so many Comments on your blog. Initially when you are a novice blogger you may not consider implementing Email Marketing strategy but I'm sure after few years of experience you may consider the same.
On my other blog I do have almost ~12000 comments as of now. I wanted to start the Email Marketing campaign but while I never used MailChimp or other service it was hard for me to get list of all my commenters. Email marketing is directly marketing a commercial message to a group of people using email. In its broadest sense, every email sent to a potential or current customer could be considered email marketing.
Today I came across a WordPress Plugin "Commenter Emails". It's very simple plugin which lists all your commenters email.
Note: It's up-to you if you want to or not to send out a newsletter to all commenters 🙂
Steps:
Go to your WordPress admin console
Click on Plugins -> Add New
Search for "Commenter Emails"
Install and activate plugins
Go to "Comments -> Commenter Emails" to see list
And you should see download button which export all emails to CSV (Comma Separated Values) format.
You could import the list to MailChimp or Aweber and get started with your campaign.