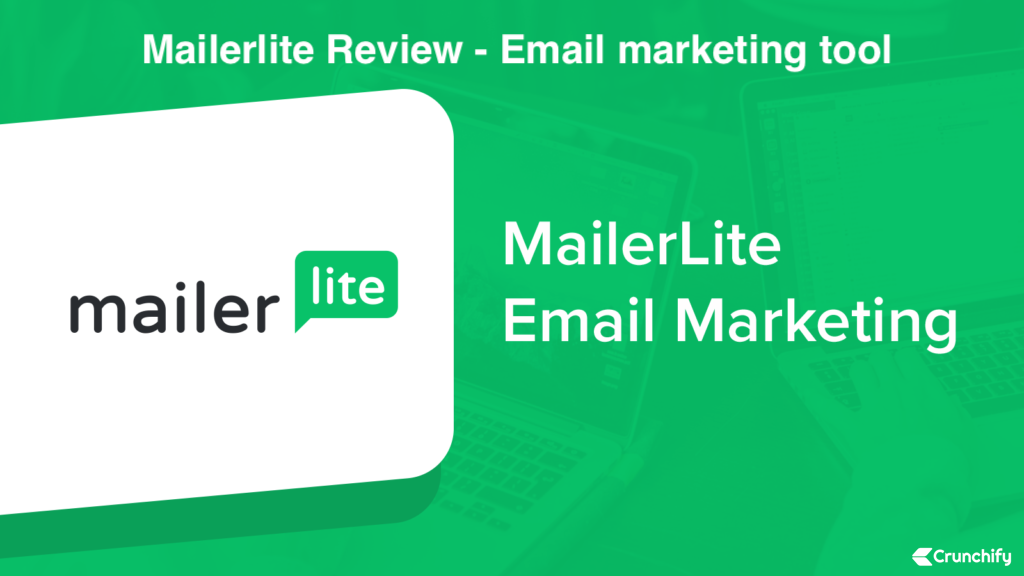 On Crunchify, we have used so many email marketing tools and would like to share my feedback on Mailerlite which we are using since last few years.
Let's start with top email marketing tools we have used so far:
These email marketing tools are in the order in which we used on Crunchify.
In this review post, we will go over how we are using Mailerlite for Crunchify and setup we have on it.
Let's get started:
Step-1. Sign up
Sign-up for Mailerlite. This is affiliate link when you sign-up, you will get $20 signup credit.
Once you sign-up, then go to Dashboard.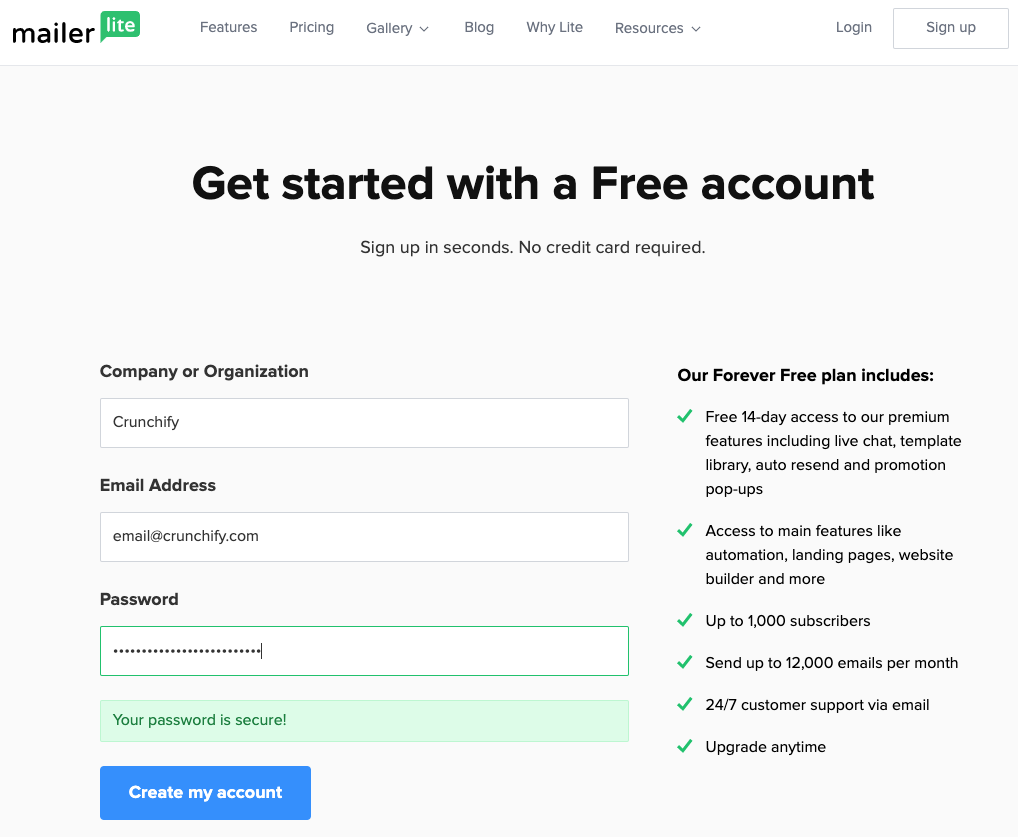 Step-2. Import Subscribers
Import your list from MailChimp, Constant Contact, GetReponse or Google FeedBurner tool.
Just import using CSV or TXT file. Mailerlite will do below stuff automatically.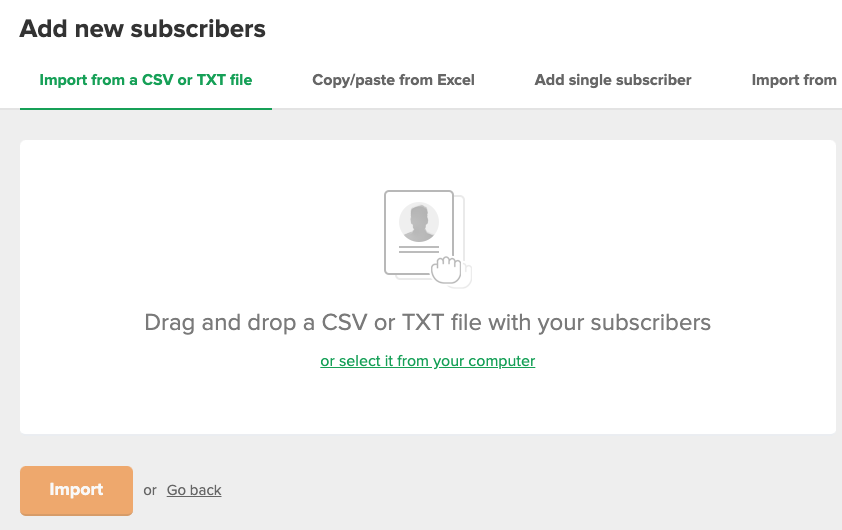 We'll automatically clean duplicate instances of email addresses from the list.
Importing does not send any confirmation emails to your list, because we trust you've already received permission.
Make sure everyone on your list actually signed up and granted you permission to email them.
Subscribers tab shows list of all below options:
All subscribers
Segments
Groups
Fields
Stats
Clean up inactive
Step-3. Create Subscriber Groups
Go to Subscribers tab
Click on Groups
Create new group and you will be able to use it in next steps
Step-4. Create Newsletter Signup form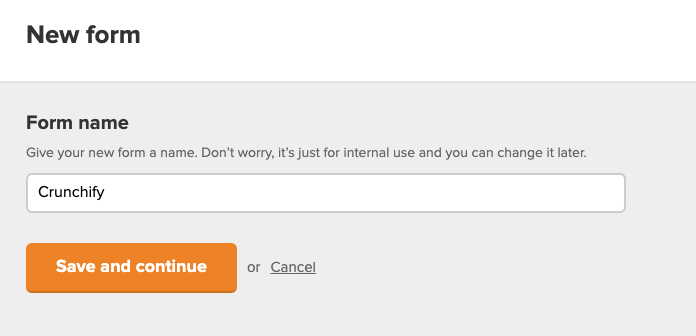 Go to Forms
Select Embedded forms tab
Click on Create embedded form button
Give form a name: Crunchify
Select subscriber groups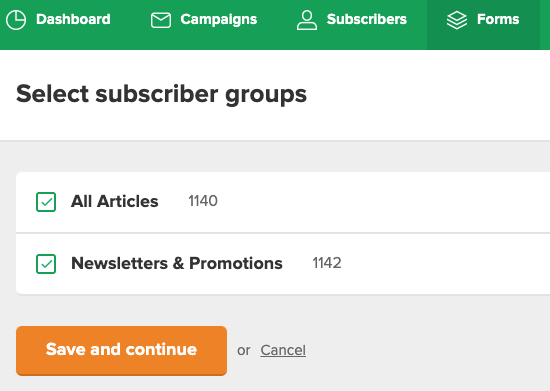 On next screen you will very basic form which you could directly use or customize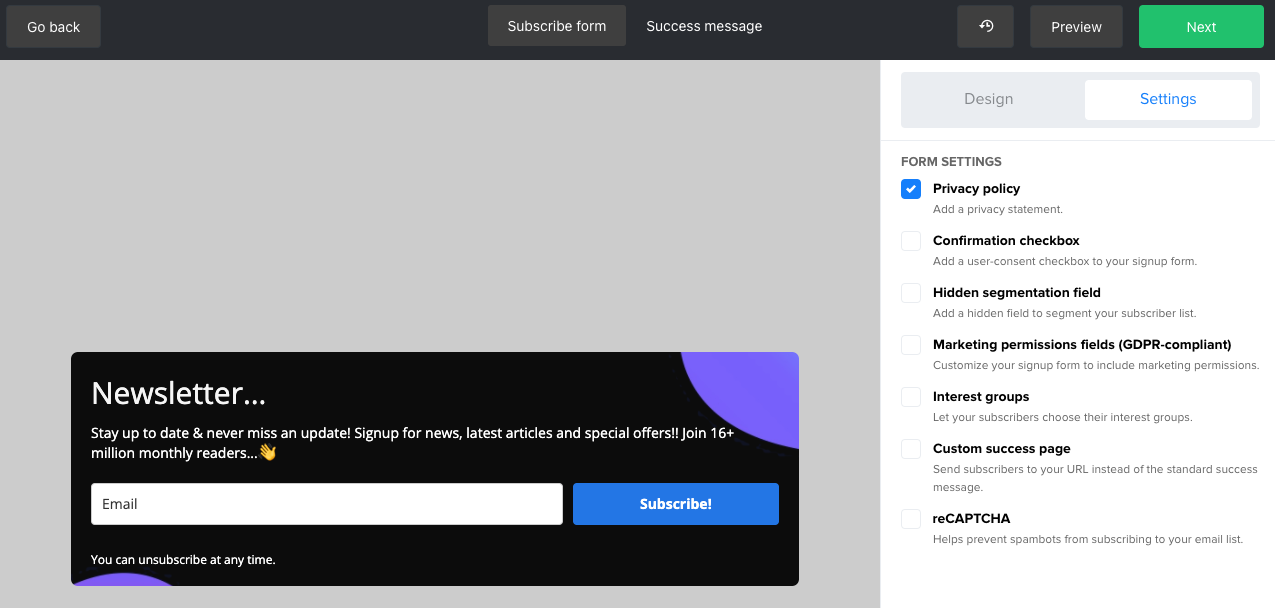 Here is a SuccessMessage form.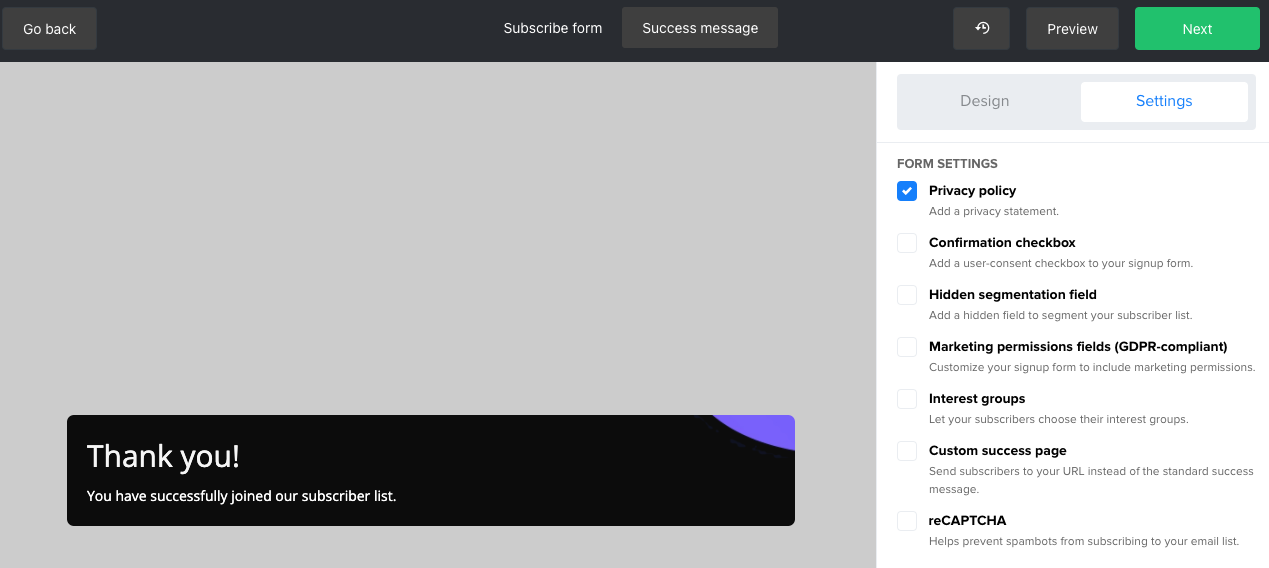 Save your changes and you are all set.
Here is a customized Subscribe form which we are using on Crunchify.com on every bottom of post.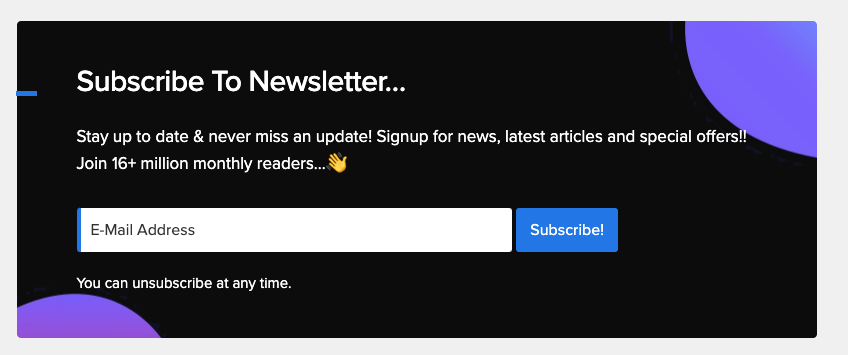 Step-5. Setup Email Campaign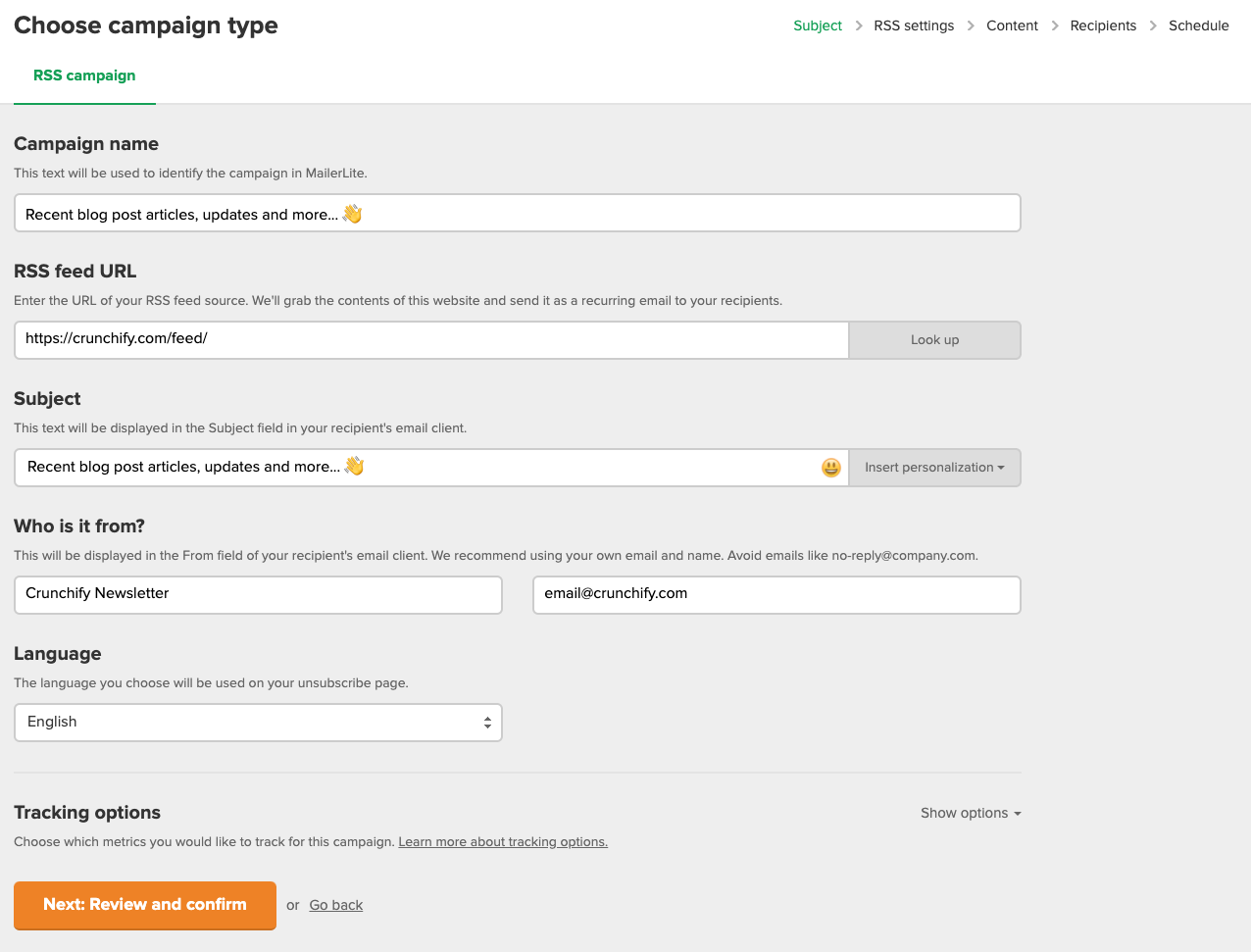 Mailerlite RSS Newsletter Options

Once you schedule your Campaign then it will look like this.

And that's it. You have list of below options to configure next.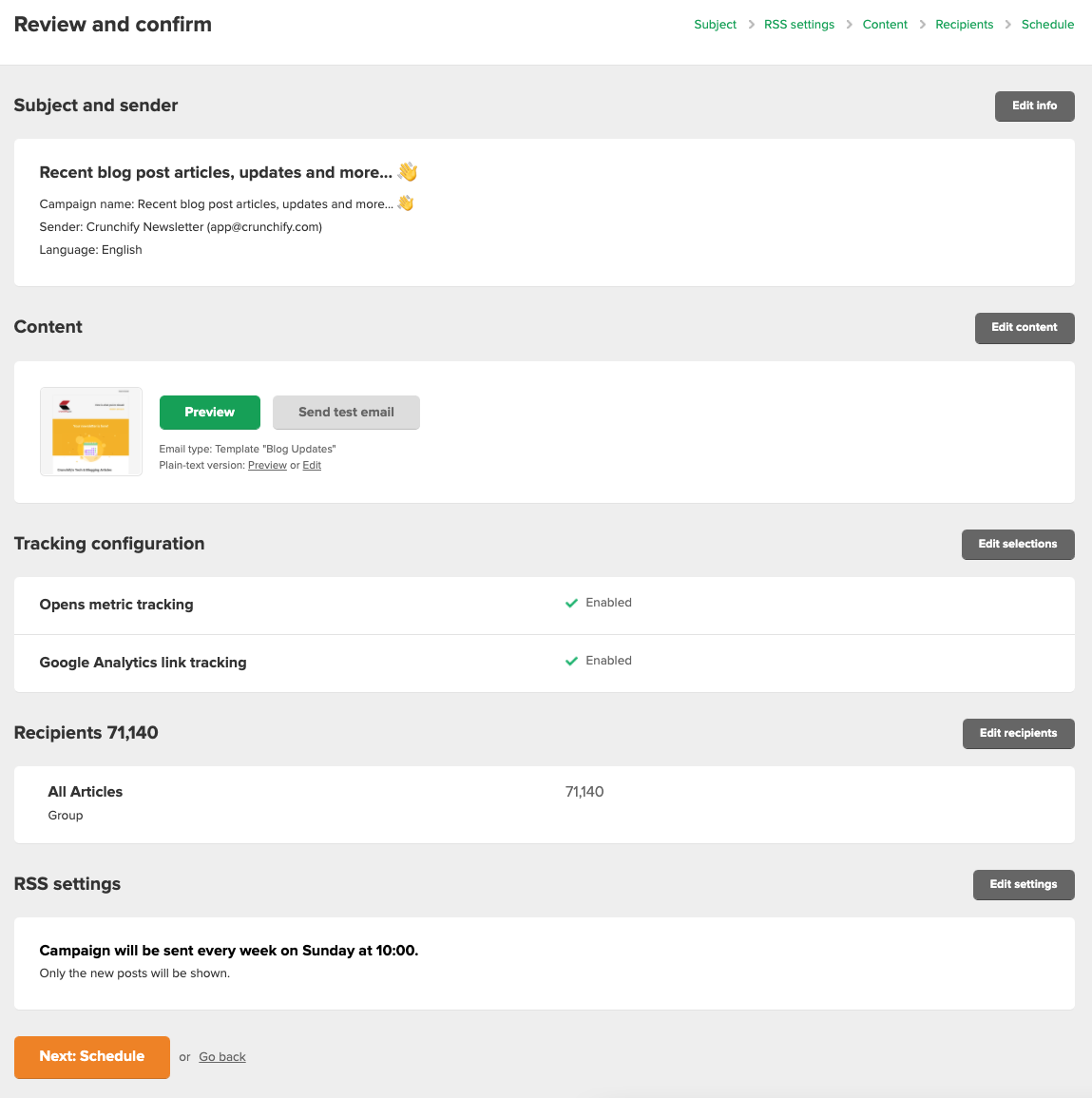 Click on Content tab to customize email format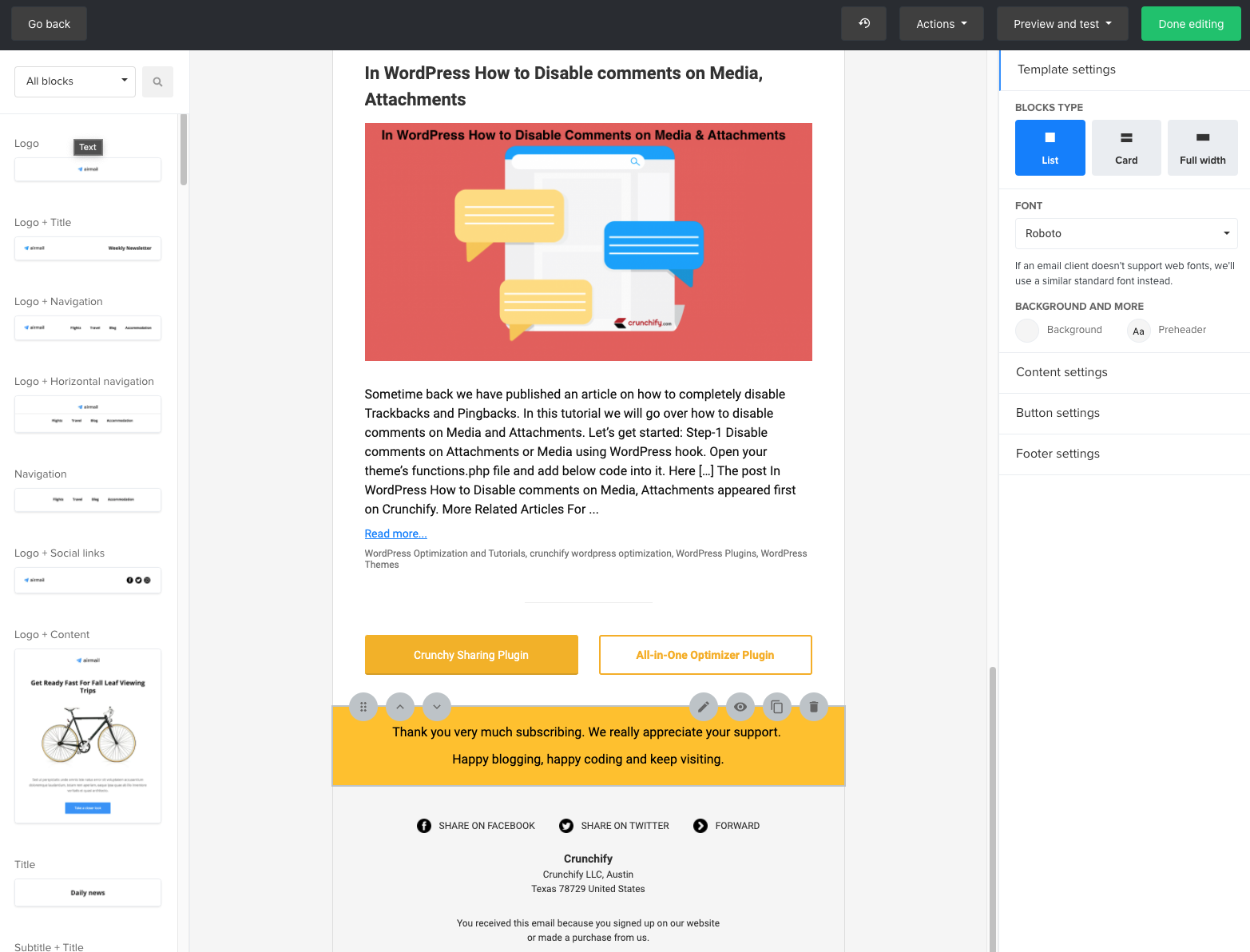 Once you have new post on your site then your campaign will be automatically sent.
Here is a sample Crunchify's email Newsletter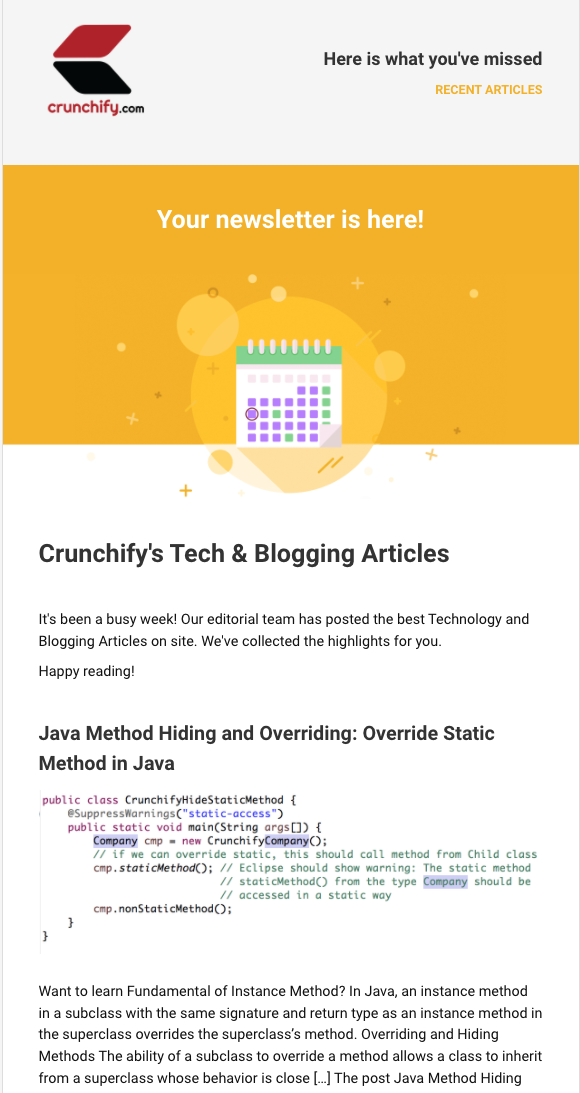 So far we are very happy with Mailerlite and we highly recommend using it.
Let me know if you see any issue setting up Mailerlite.
Happy blogging.