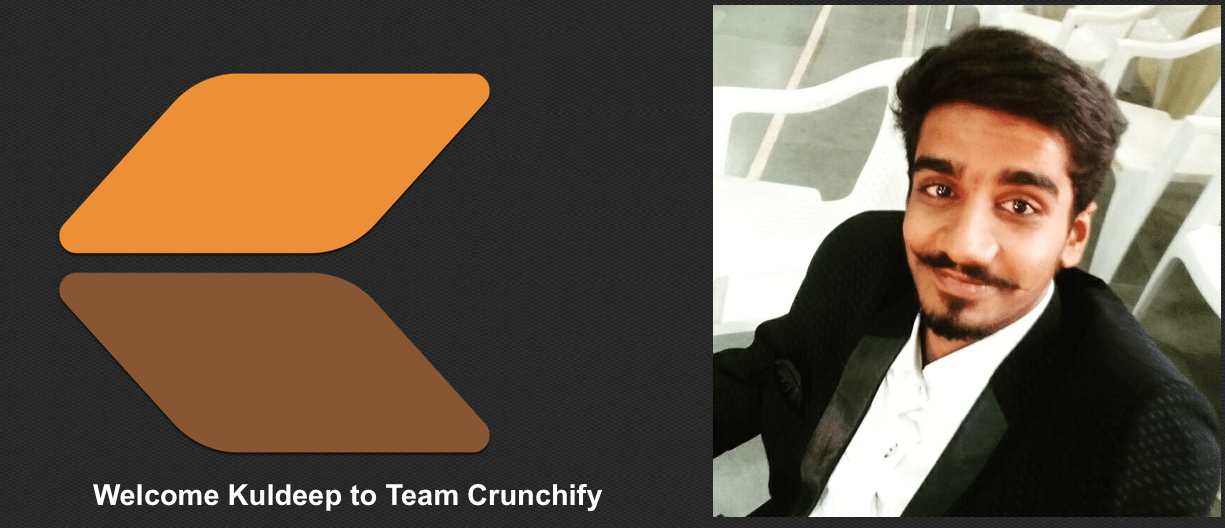 Hi Crunchify readers –
As you know, Crunchify has grown so much over last few years and we were in search for WordPress blogger and developer since last couple of months. Finally the wait is over, I'm delighted to share that Kuldeep is joining Crunchify as our full-time employee as Technical Writer and SEO expert, reporting to me.
He already has published his first article on Crunchify which you may want to take a look. It's very well written and detailed on Niche topic.
Below is a brief introduction in his own language:
My name is Kuldeep Ghodasara from Gujarat, India. I am a Technical Writer and Developer at Crunchify, Currently Pursuing undergraduate degree in CA&IT.
I found and started working with wordpress back in 2012 in my 10th standard while Googling How to make blog without Coding. I have taken deep dive in Blogging with WordPress and SEO. Crunchify is the medium on which I will be sharing my knowledge which I have learned from various sources and experiences.
Being a Successful Blogger and Get your blog up-to-date in search engine with Various SEO techniques is my key specialties.
At Crunchify my goal is to share everything I know related SEO, Blogging, WordPress, Social media marketing, content writing, affiliate marketing tips etc. I will try my best to deliver the best content that will help you to be a successful web entrepreneur.
Welcome on board Kuldeep!
– App Shah
Are you interested?
We are still hiring. Looking for Technical Writer, WordPress Blogger, Site Developer job? Please take a look at detailed requirement at Career Page and send us your resume. Or send me comment below for heads up.