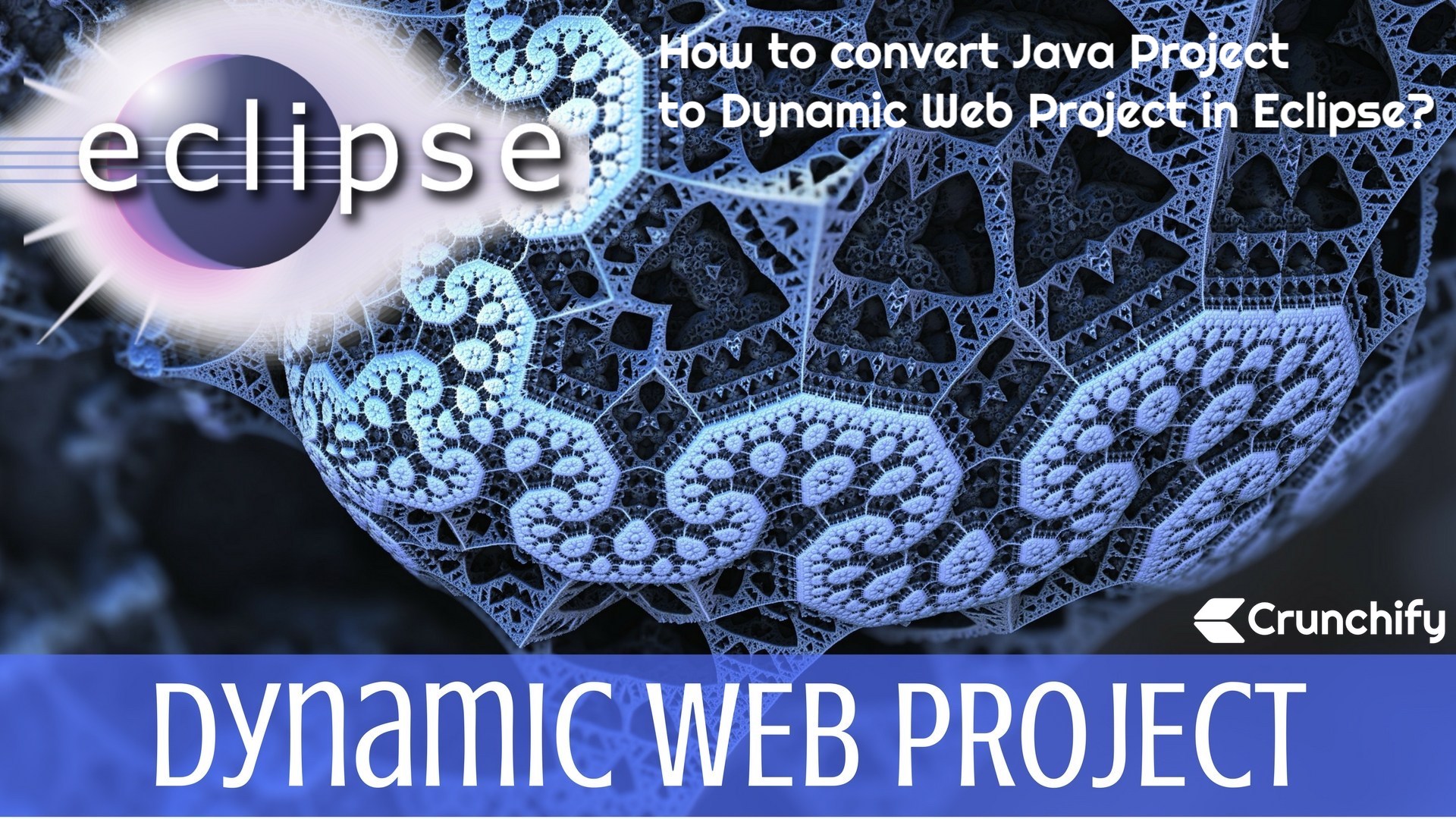 Eclipse convert Java Project to Web Project / Convert Maven Project to Dynamic Web Project.
Have you have created Java Project in Eclipse and want to convert it to Dynamic Web Project?
You can do it by following below steps:
Step-1
Step-2
Right Click on Project -> Properties
Step-3
Click on "Project Facets" from left menu.
Click on Convert to faceted form...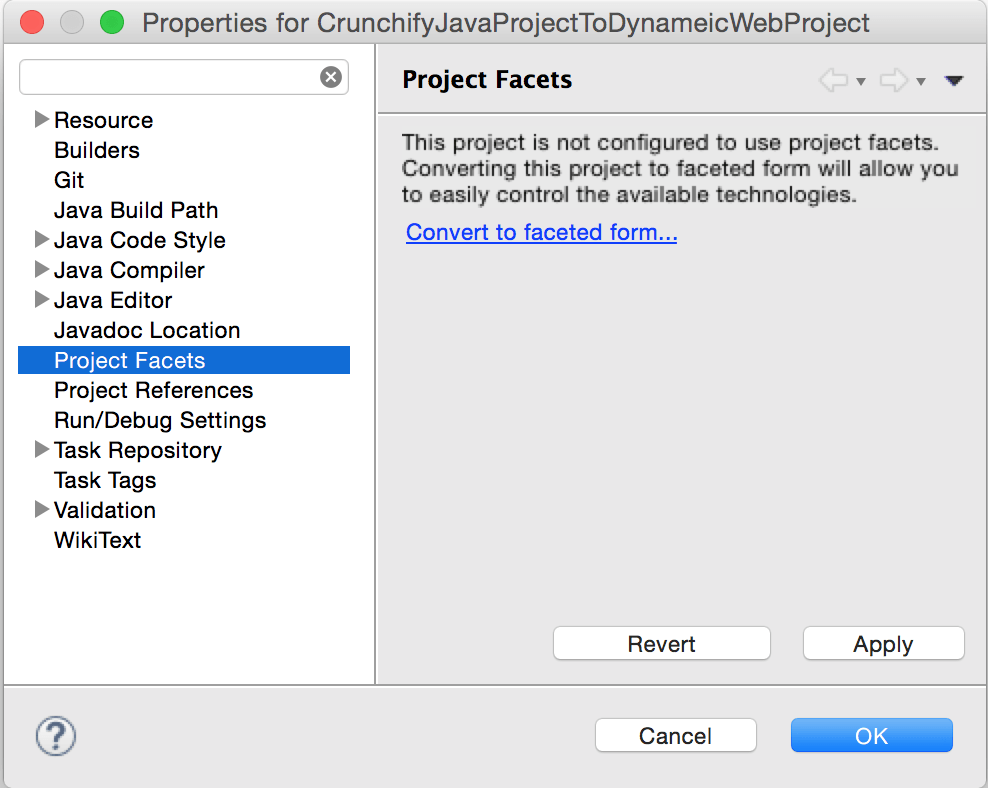 Step-4
Click Dynamic Web Project and Java checkbox.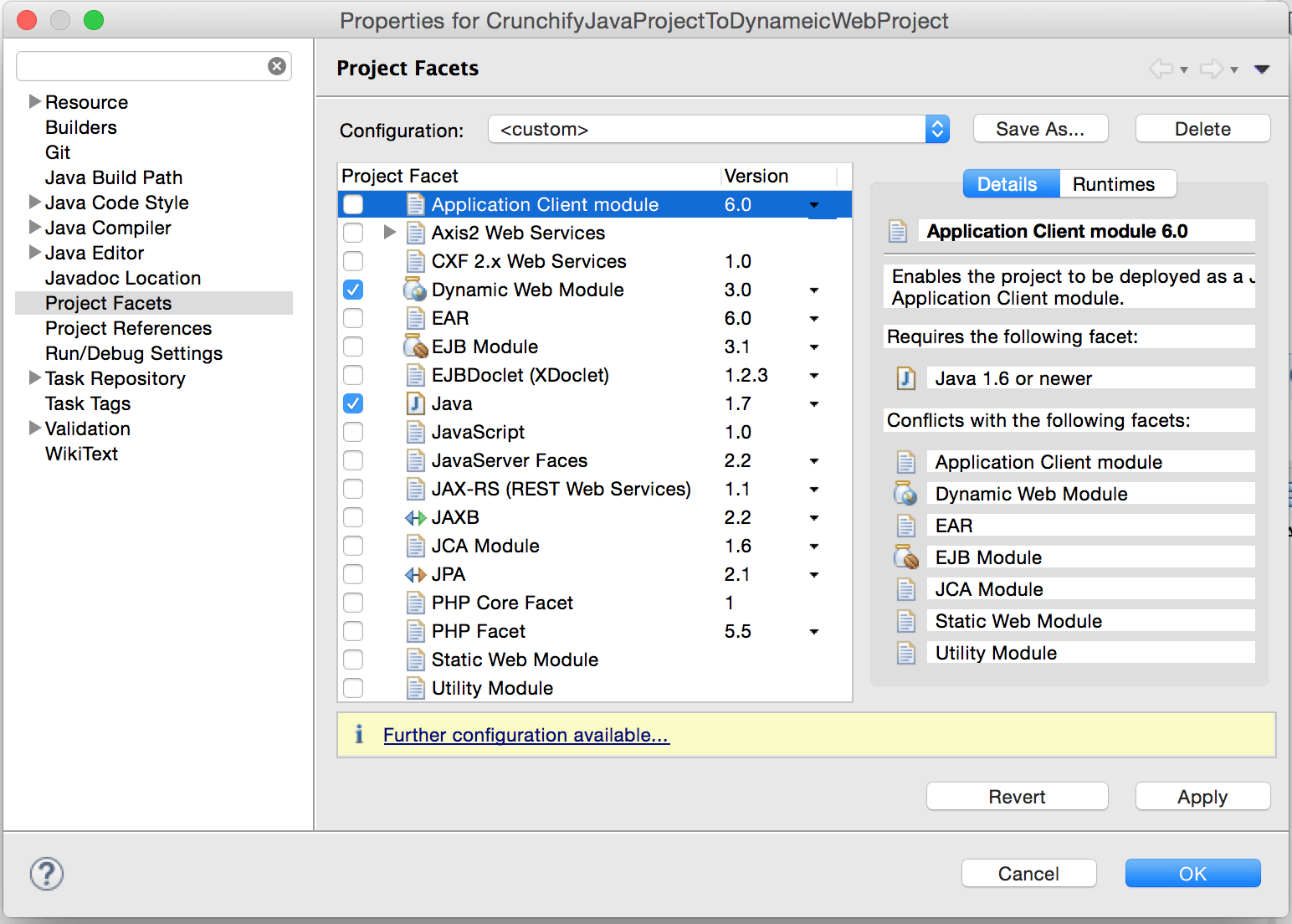 Step-5
Your project should be converted to Dynamic Web Project now.
Extra Step:
If you don't see web.xml file under WEB-INF folder then follow these steps: