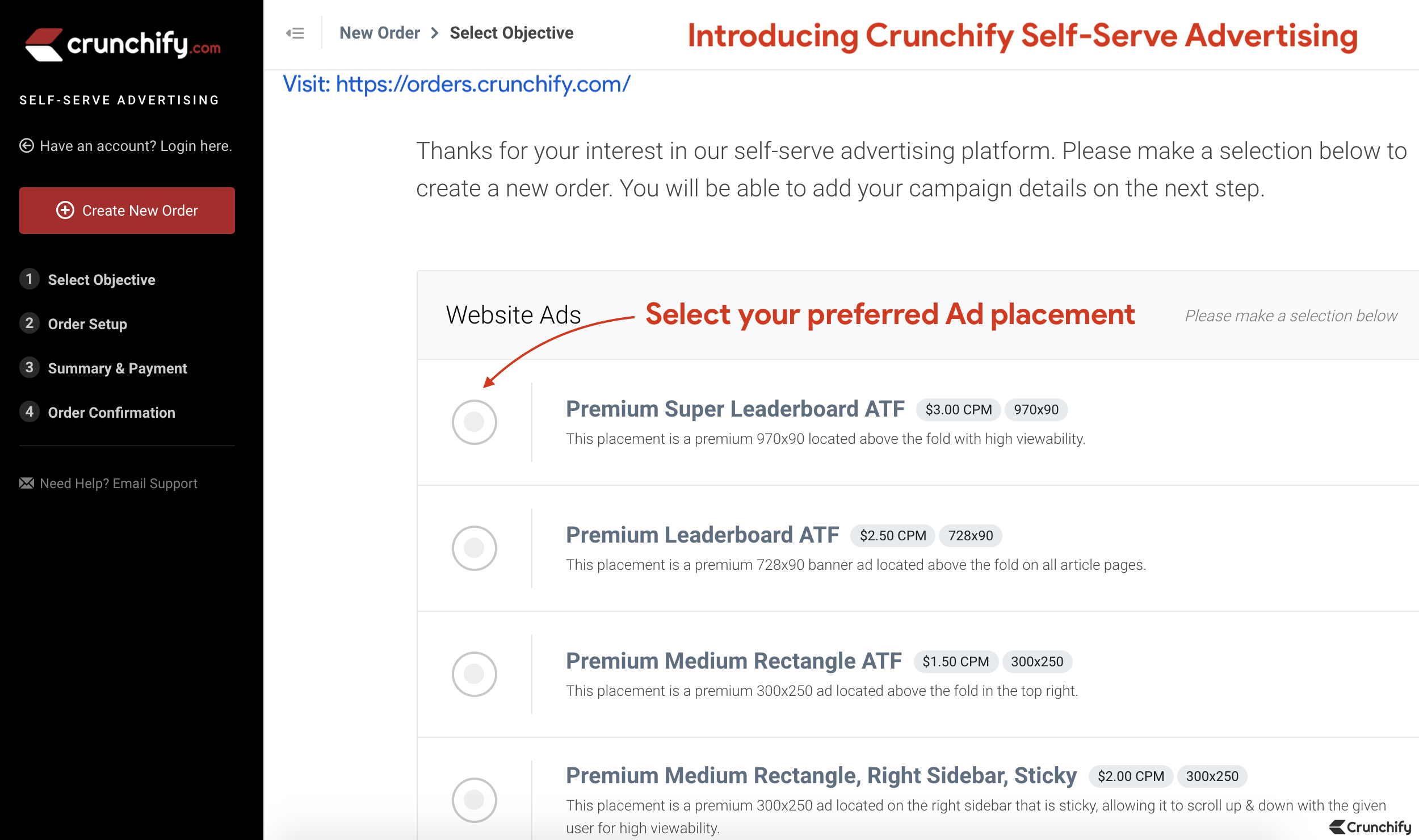 Visit: https://orders.crunchify.com
I still remember when I started Crunchify as a hobby in 2012. It's been fun and interesting journey.
Posting my learning and basic Java Tutorials and WordPress Tutorials on Crunchify was a key goal. Motivation to share my finding across the globe was a joyful moment. It's been so many years already. Producing consistent and quality contents on Crunchify is still the key for me.
We grew from single person to multiple folks over time. Currently we have over thousand quality tutorials on Crunchify.
We have now more than 16 millions visits per month.
I personally feel, if your site has good and quality contents then users will keep coming to your site over time.

– App Shah
We started putting some advertising on Crunchify to cover hosting cost and the salary for staff.
Over last few years, we got so many requests from advertisers all over the globe to provide self-serve ads platform.
Today we are pleased to announce our Self Serve Advertising platform on Crunchify.
How to get started?
Step-1.
Visit url: https://orders.crunchify.com
Step-2.
Select your ad placement.
You have an option to choose from 4 ad placements.

Premium Super Leaderboard ATF
Premium Leaderboard ATF
Premium Medium Rectangle ATF
Premium Medium Rectangle, Right Sidebar, Sticky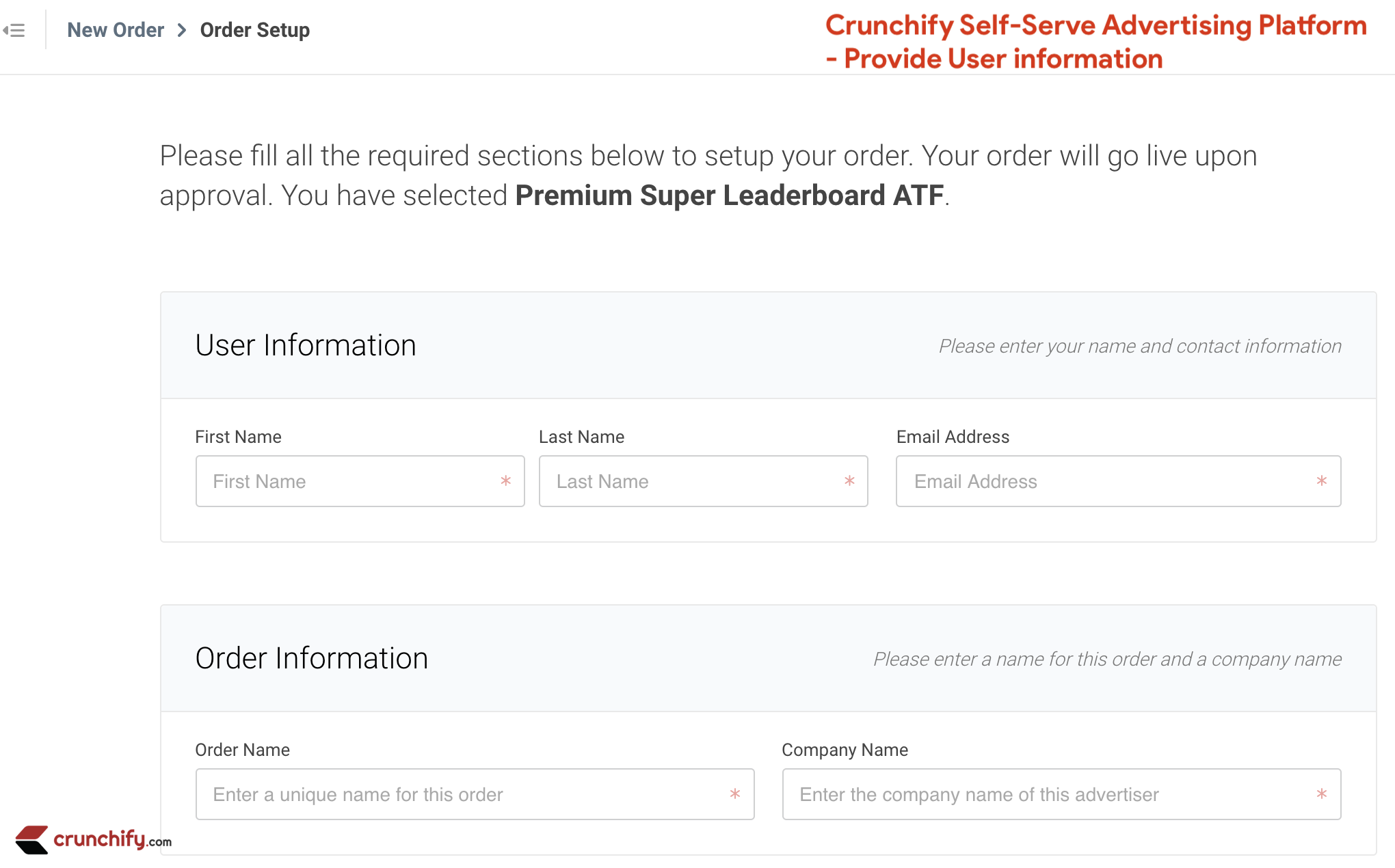 Step-2.
Provide your preferred Scheduling
Enter Goal/Budget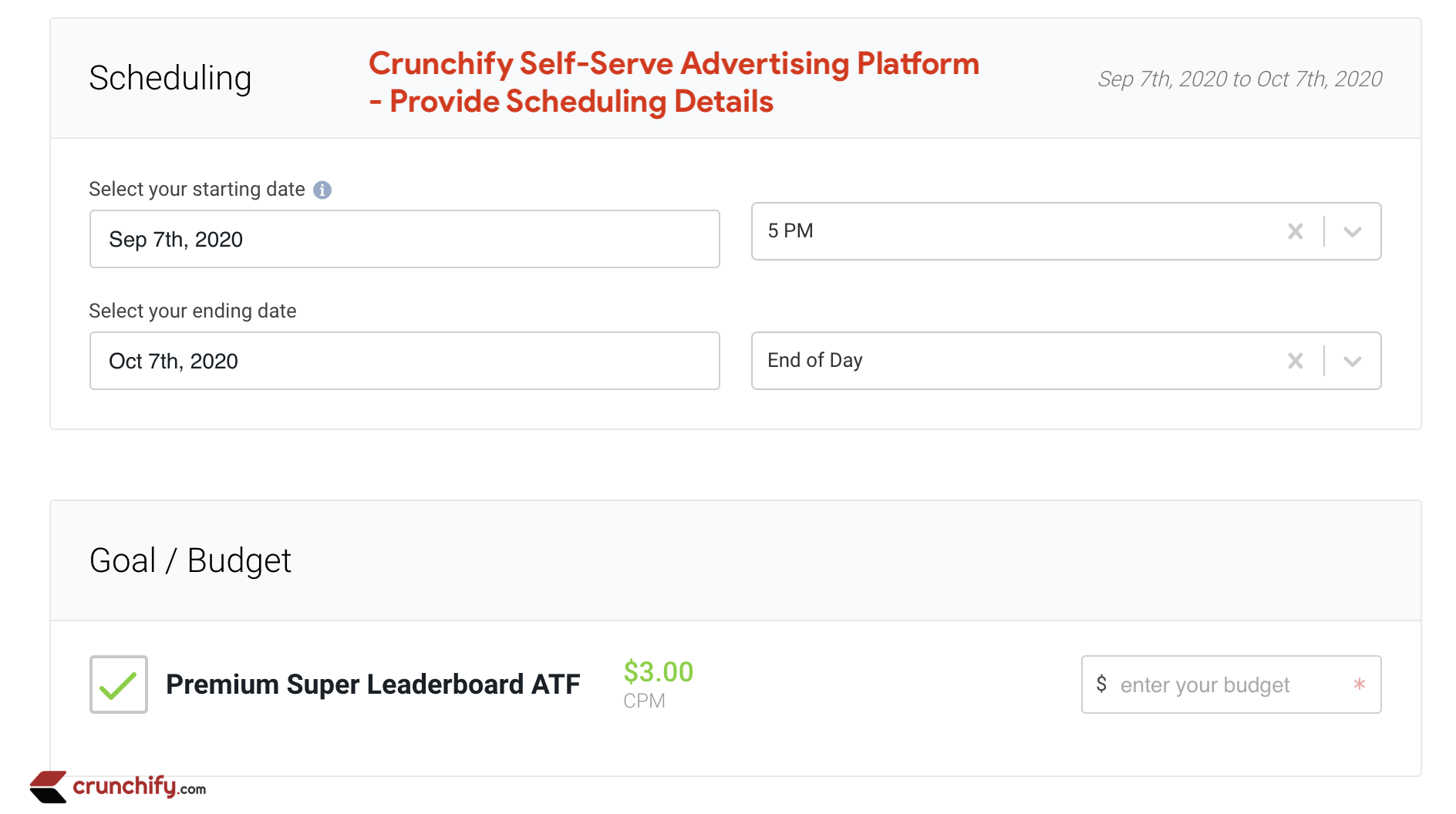 Step-3.
Add Creative Assent details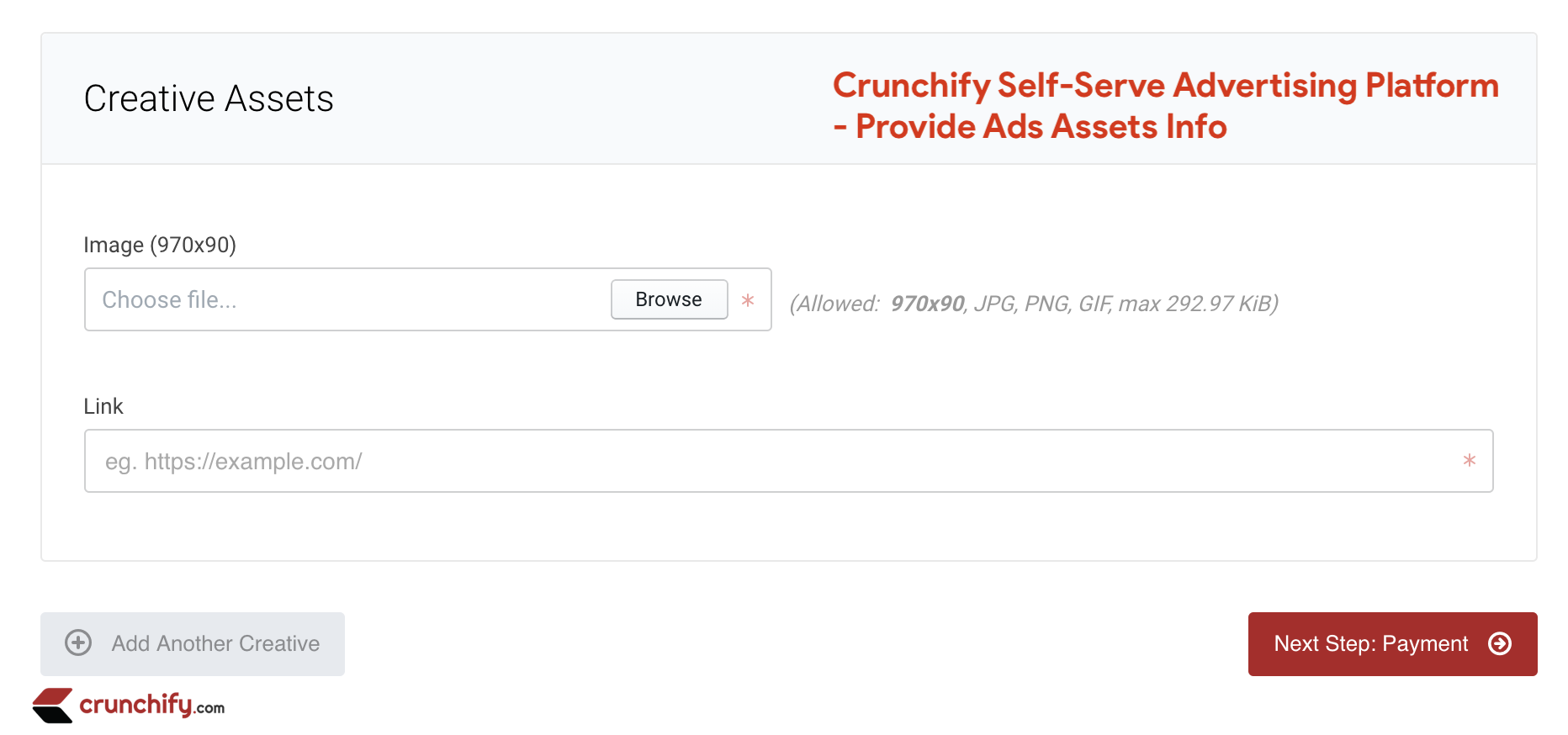 Step-4.
On next Summary page make sure all details are correct
Enter payment information
And Submit your order
Once you see Order confirmation page, we will review your ad placement and once approved, it will automatically be live on site.
That's it.
Let me know if you face any issue placing automatic order and we will update you.