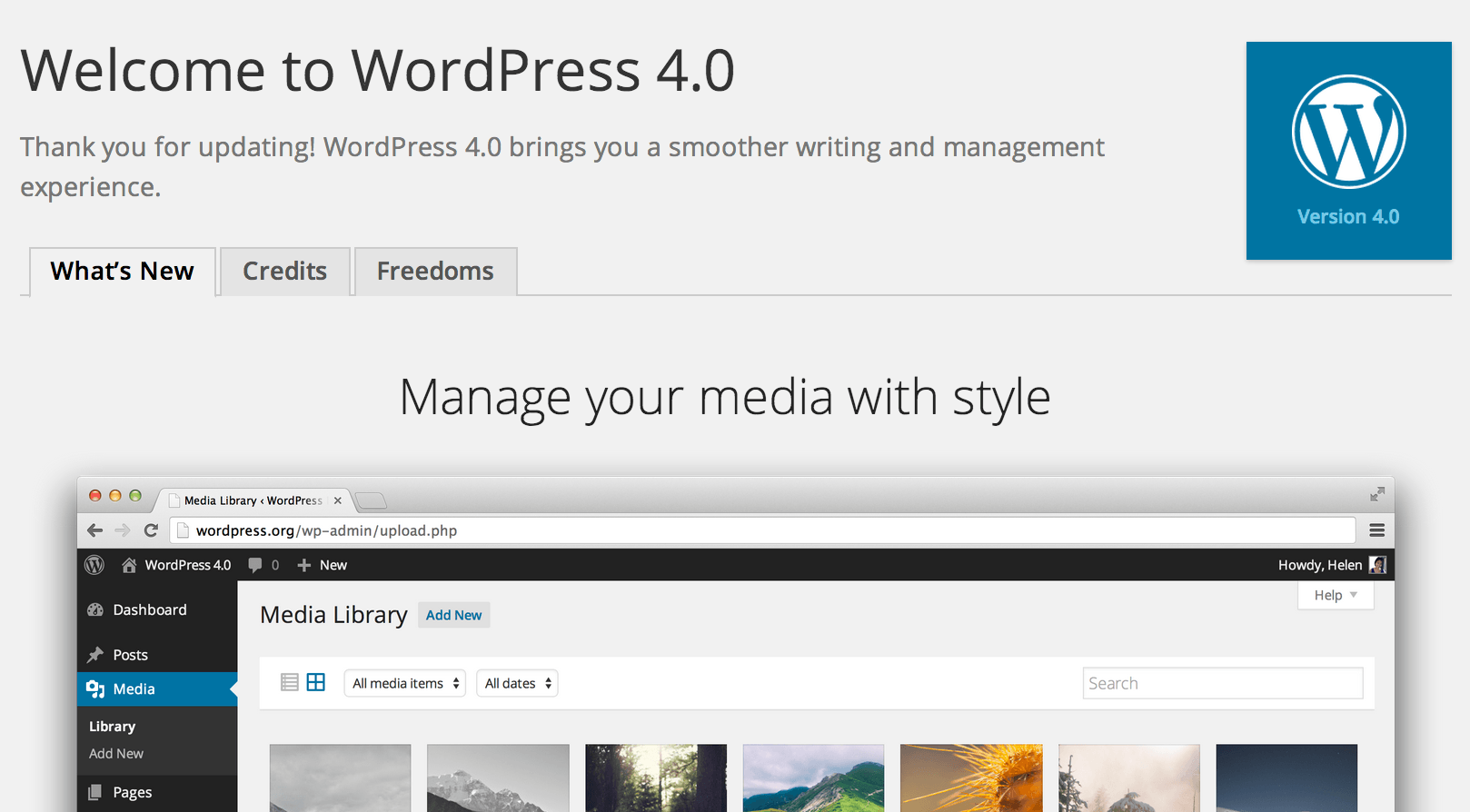 Finally WordPress 4.0 is around the corder and here is what's underneath. If you are looking for ground breaking features then yes definitely you will be disappointed. Features mainly updates core WordPress functionality.
Take a look at these key Features and Screenshots in WordPress 4.0.
Feature 1.
Language selection screen during WordPress installation.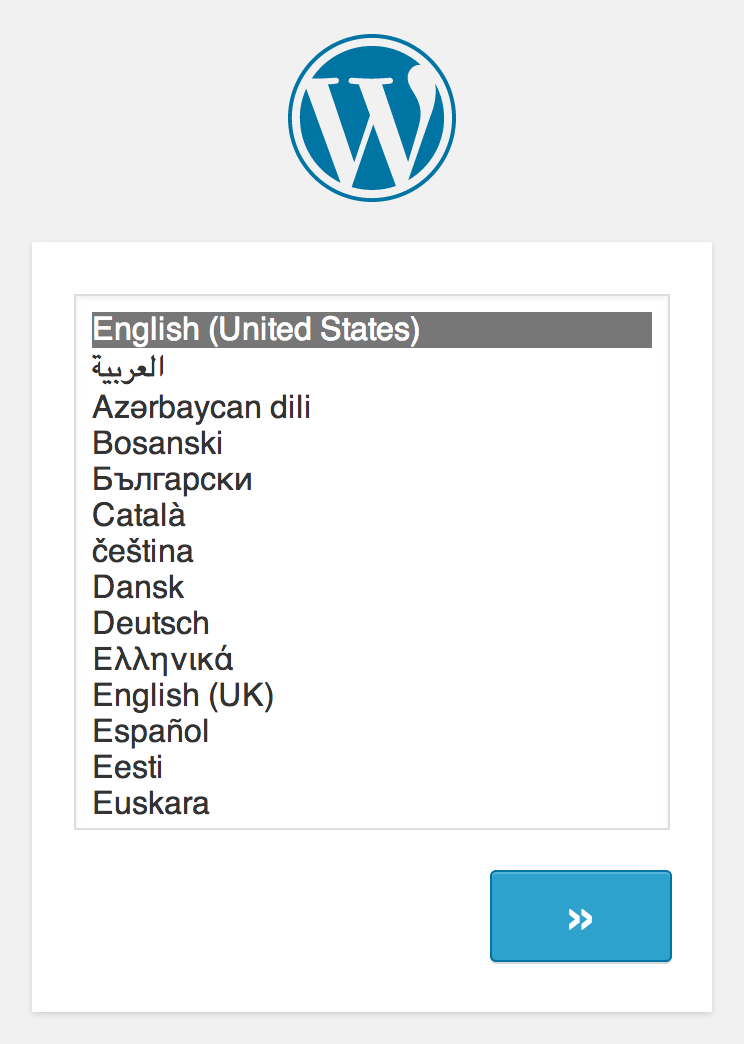 Feature 2. Focus on your content
New Sticky Post Editor. This one is my favorite.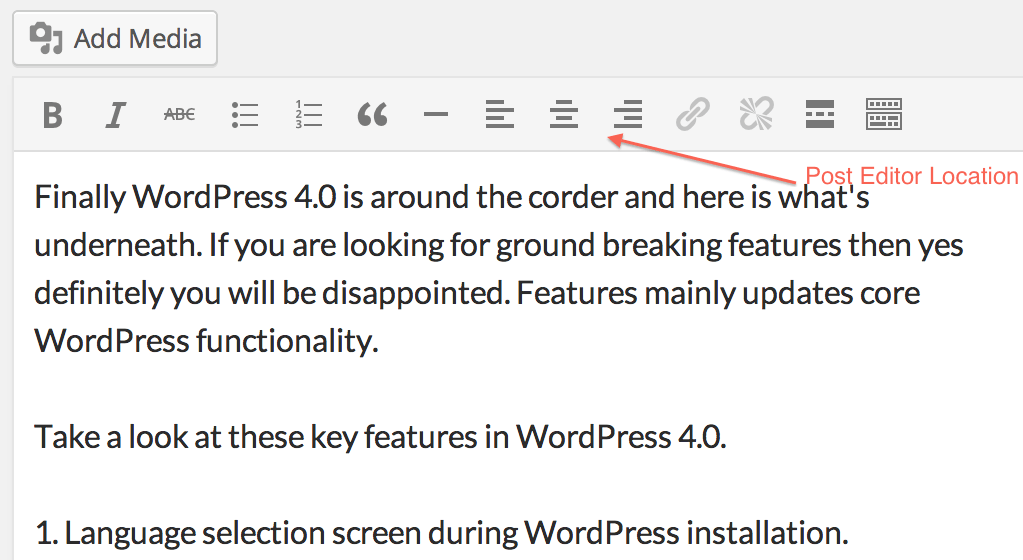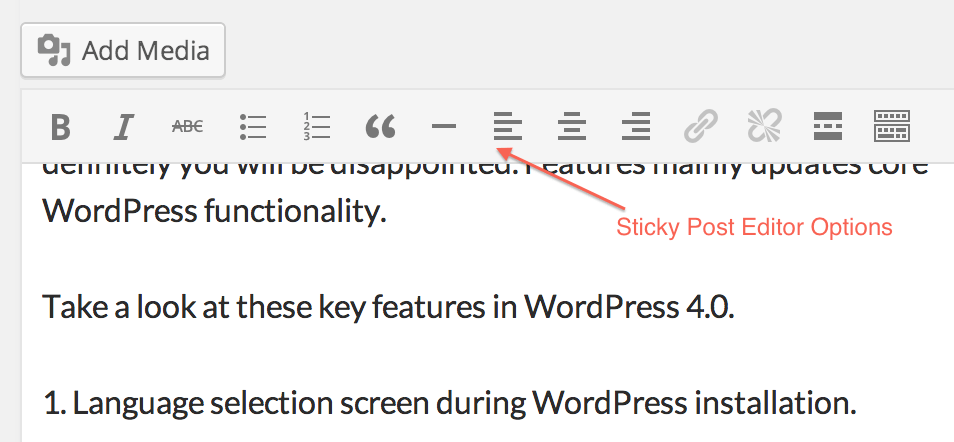 Feature 3. Working with embeds has never been easier
Live Video Preview. Previews of embedding via URLs in the visual editor. It's very for author's to see actual width and height of the video right inside the post editor.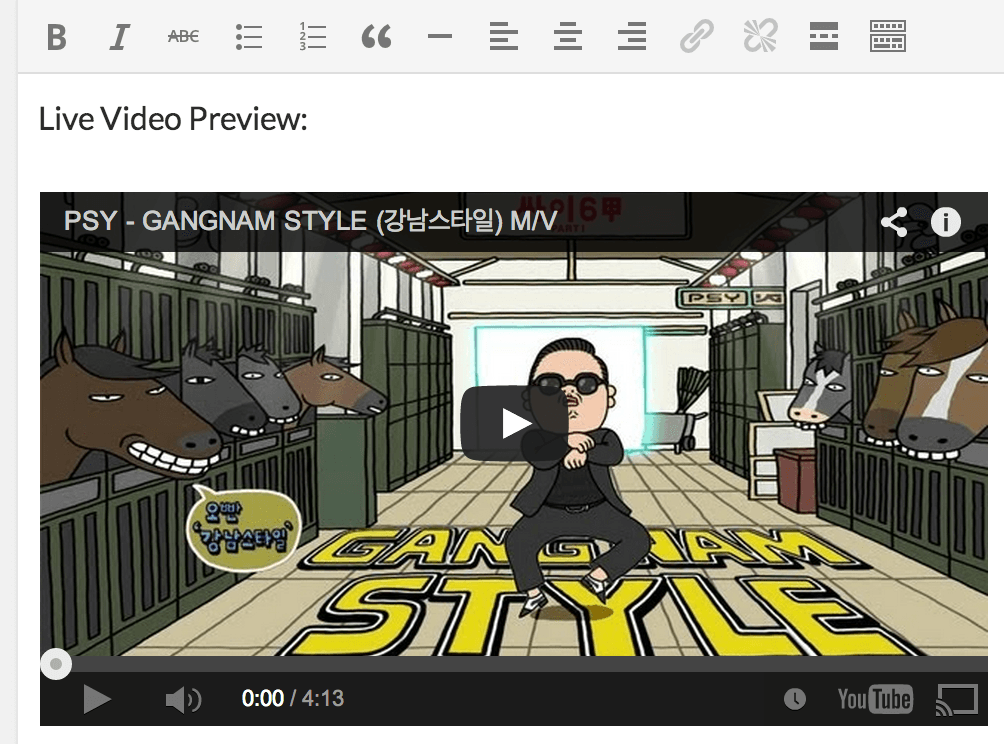 Feature 4. Finding the right plugin
Better WordPress Plugin Install Experience.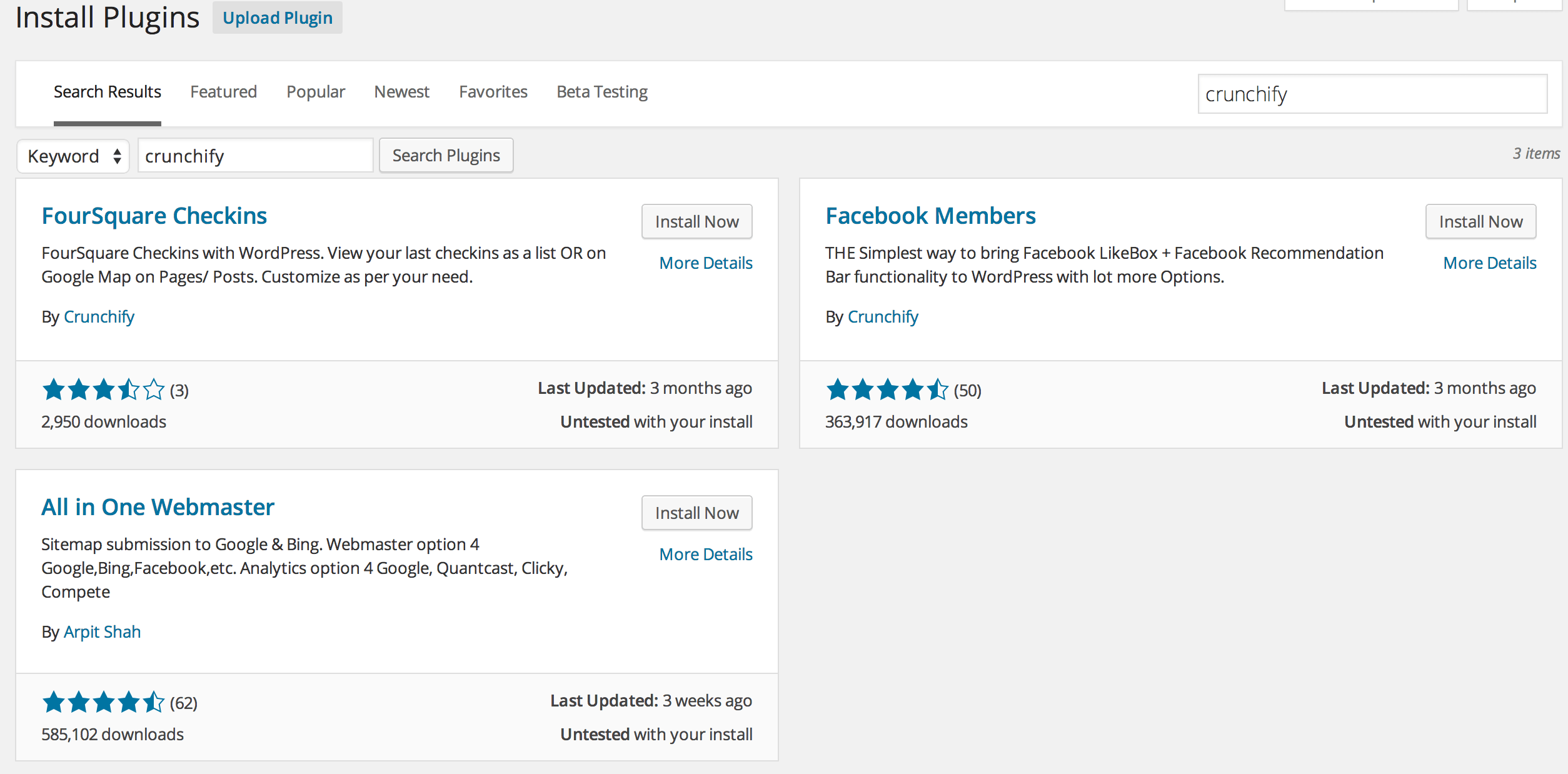 Feature 5. Manage your media with style
Grid View Option in Media Library.

Feature 6.
Next Previous Arrow button during Edit media file. Very convenient.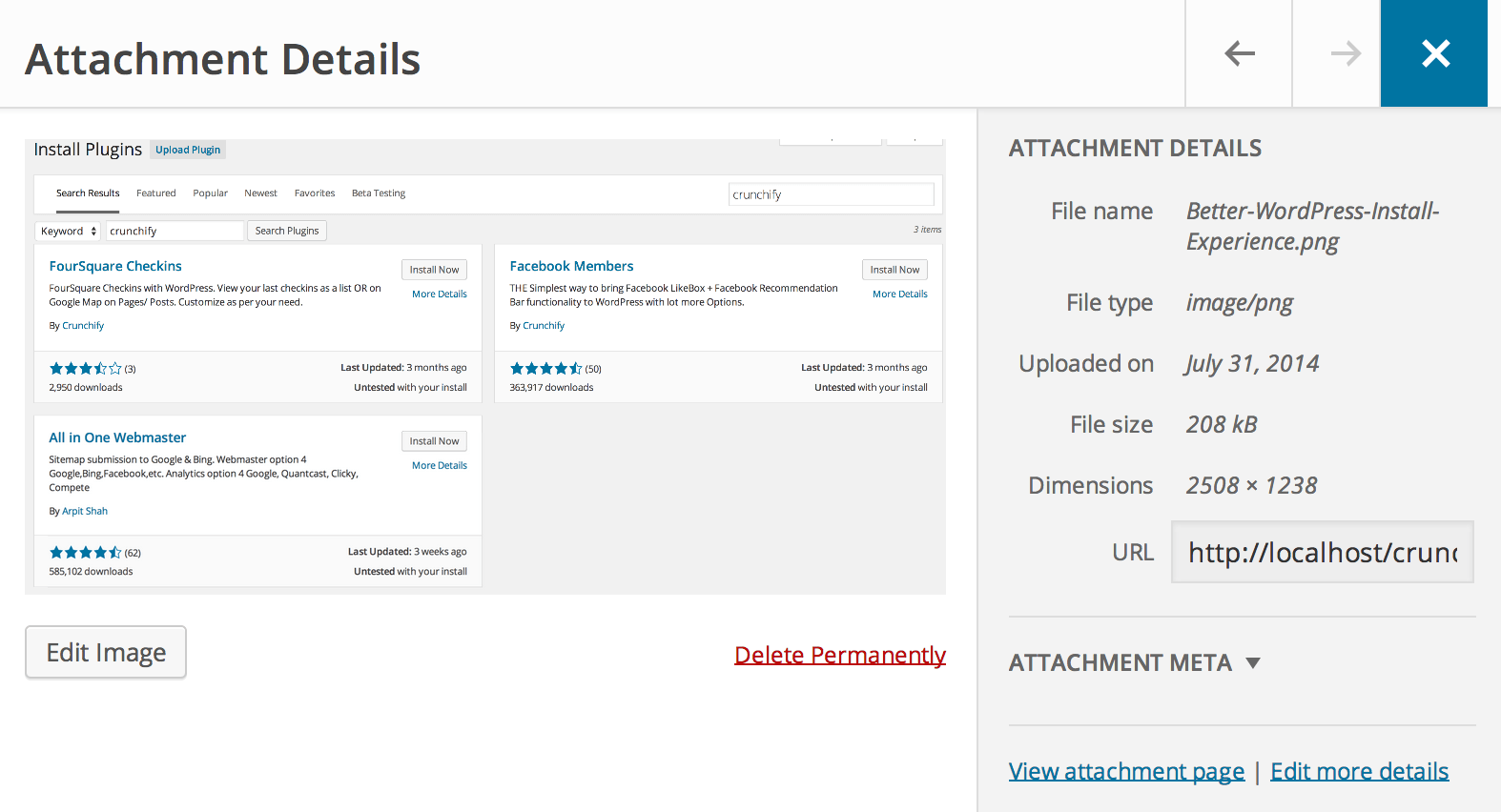 Feature 7.
Live Widgets Preview in Customizer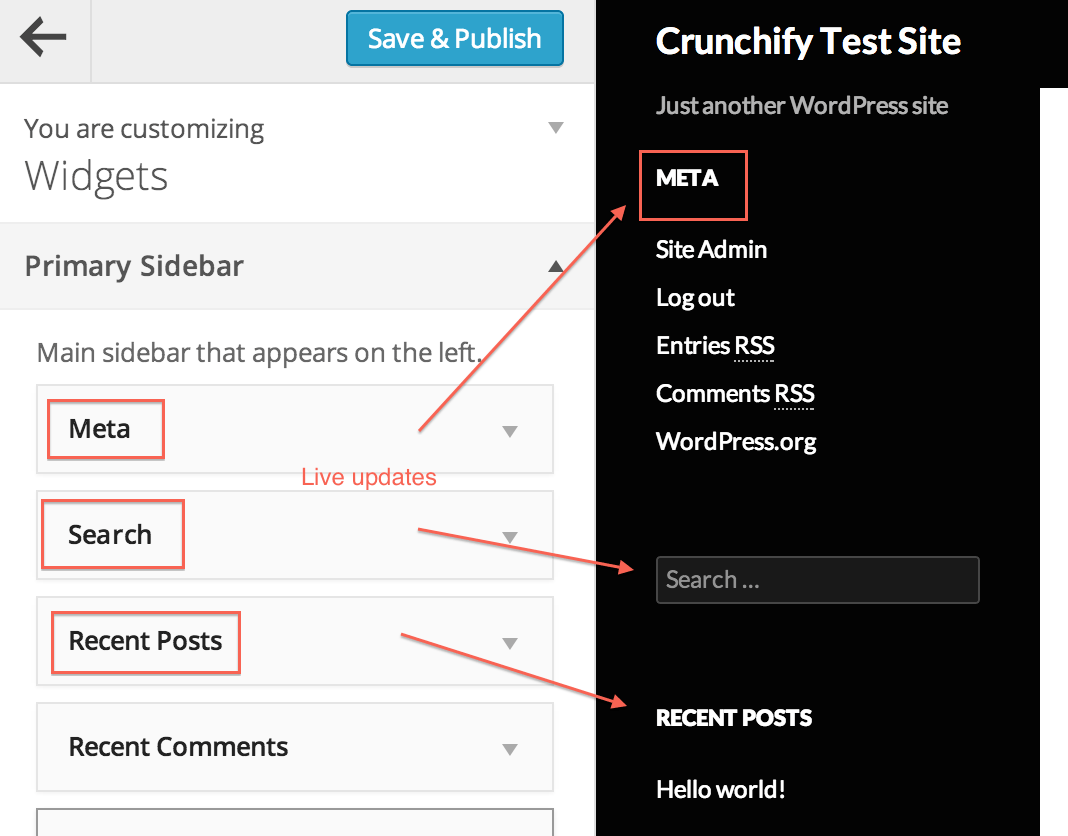 Not sure about new theme but definitely I personally really exited about new theme release.  Let me know your thoughts on WordPress 4.0.