Flat icons are designed in the mind of the customer a website design is a reflection of the organization it is for. UI Company invests thousands of dollars in having the best of designs for their website just to make the visitors have a memorable experience. Here are few of the largest free collection of Flat Color icons.
Believe it or not, Flat UI design is here to stay. I've collected top 5 Flat Social Icons UI Sets for you.
1) Flat Icons EPS
Link: http://dribbble.com/shots/1074961-Flat-Icons-EPS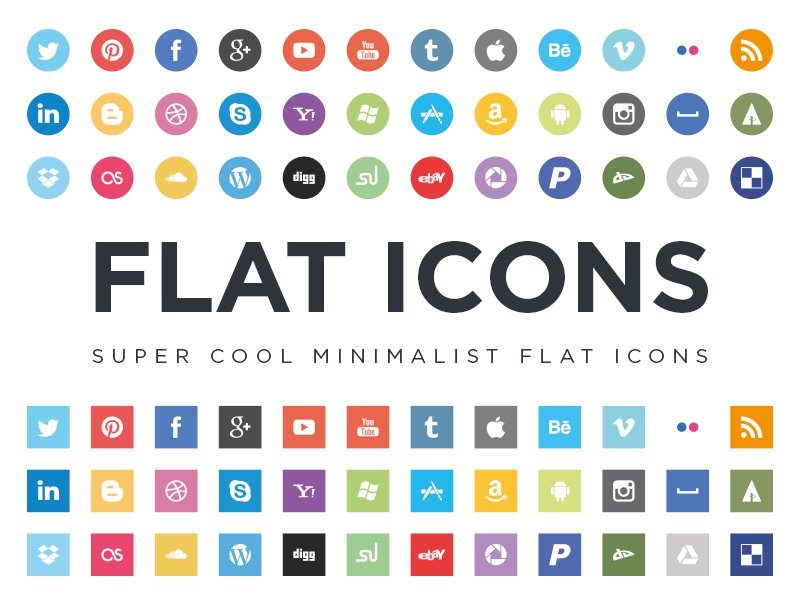 2) Flat UI Pro
Link: Disignmodo
Flat UI Pro is made on the basis of Twitter Bootstrap in a stunning flat-style, and the kit also includes a PSD version for designers.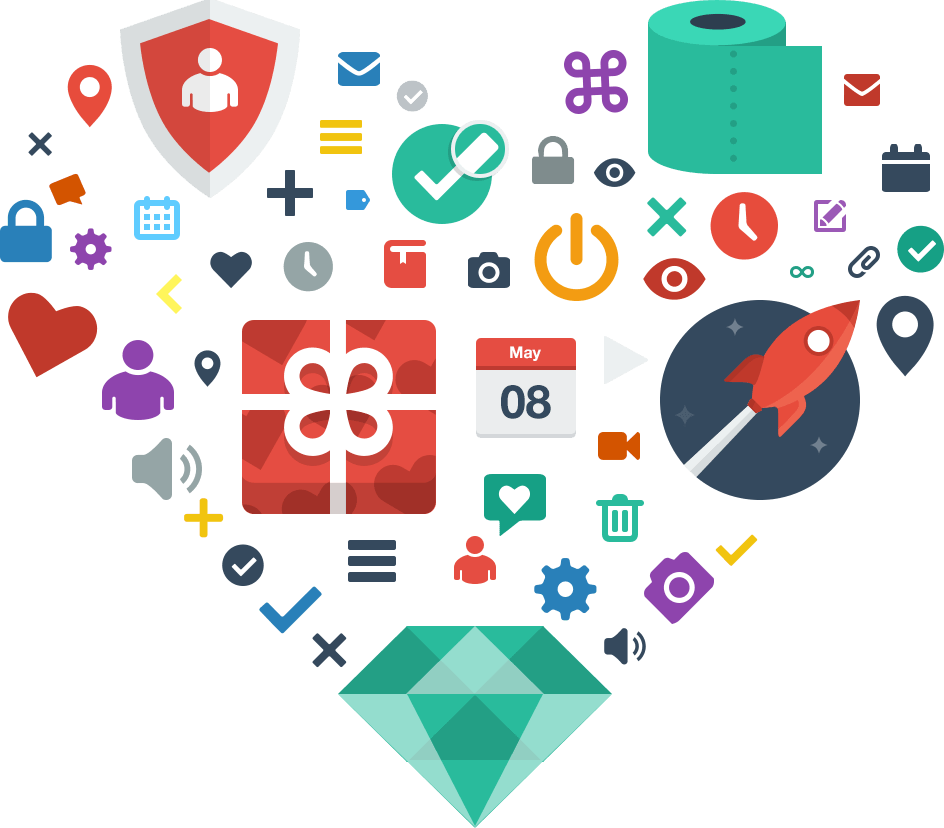 3) Flat Icons
Link: http://dribbble.com/shots/996783-Freebie-PSD-Flat-Icons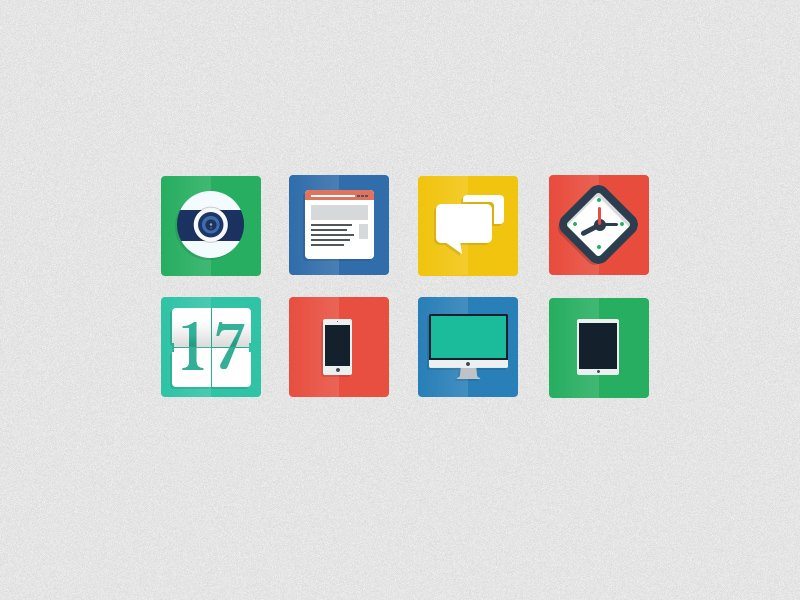 4) 20 Flat Icons (PSD)
Link: http://www.graphicsfuel.com/2013/04/20-flat-icons-psd/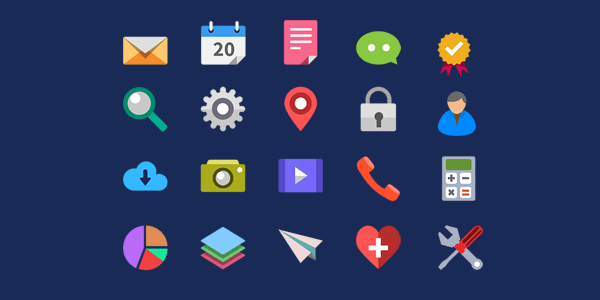 5) Circle Icons Pack
Link: http://martz90.deviantart.com/art/Circle-Icons-Pack-371172325