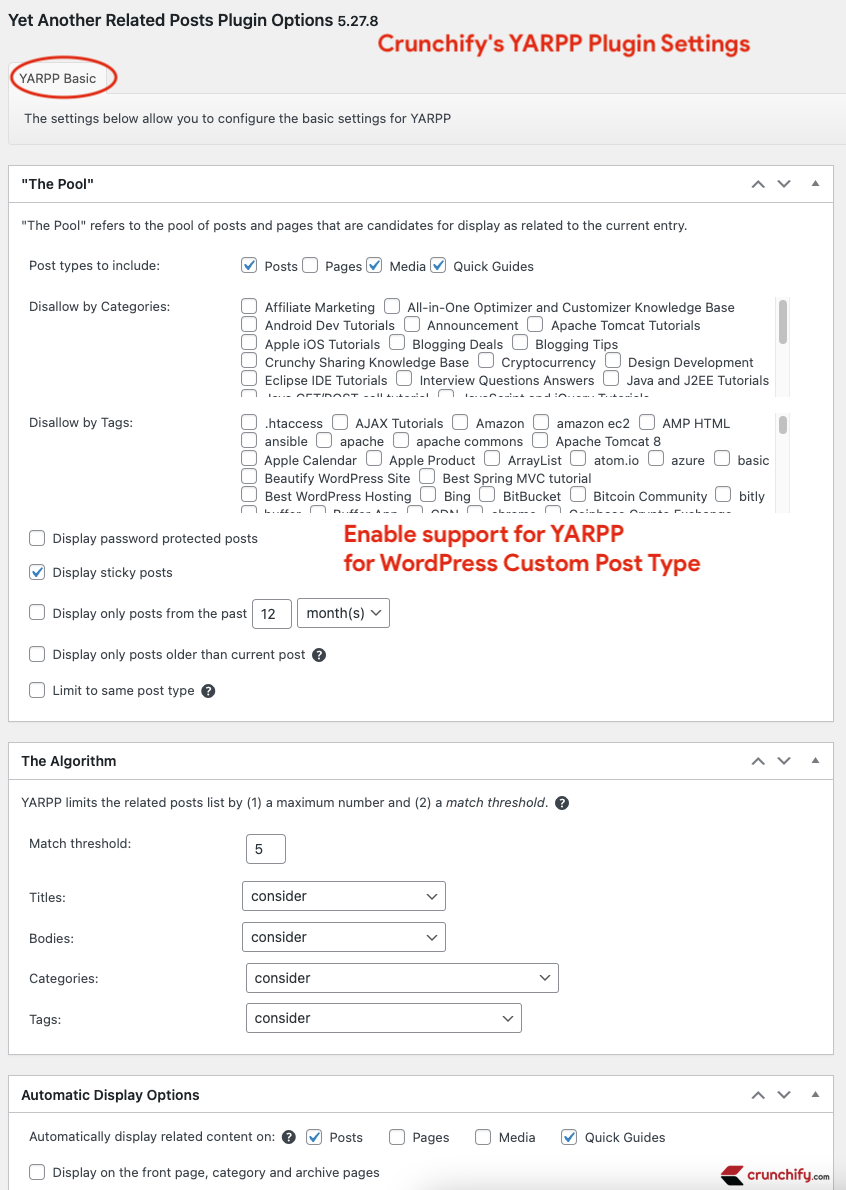 How to add support for a Custom Post Type on Yet Another Related Post Plugin?
WordPress Custom Post Type + (YARPP).
As you may have noticed, sometime back we have added section called Guides on Crunchify. It's our Custom Post Type implementation.
It took me some time to enable YARPP for Custom Post Type Guides.
Before you get started on this tutorial, please make sure to follow complete guide below and add Custom Post Type.
Here are steps to enable YARPP for Custom Post Type
Step-1. Make sure to add "yarpp_support" => true support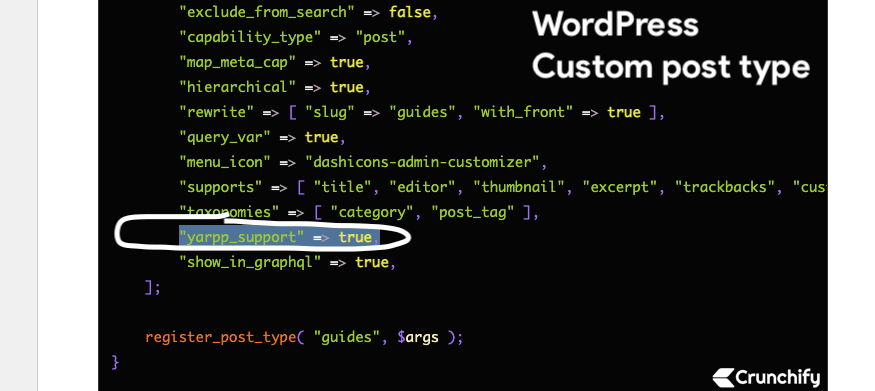 Please make you have below line in your WordPress Custom Post Type arguments.
"yarpp_support" => true,
Step-2. Change YARPP Settings
Go to Settings
Click YARPP
Make sure to select below checkboxes:
Select The Pool
Select checkbox for your custom post type under Post types to include

Step-3. YARPP setting
Select checkbox for Automatically display related content on.

And you are all set. You should be able to see related post section for your Custom Post type post.
Hope this helps. Let me know if you face any issue showing YARPP posts after your new CPT posts.