Disqus is pushing very hard on REVEAL native content ads marketing now a days. They are doing lots of variations on their REVEAL product.
If you want to know more information on how Disqus is adding 300x250 banner ads on site then visit this tutorial:
Disqus Starts Putting 300×250 Banner Image Ads in REVEAL Platform same as Google Adsense
Surprisingly recently, I just happened to know Disqus and Taboola integration on Disqus's Reveal ads. I was expecting Disqus to reveal this advertise partnership for their REVEAL project publically 🙂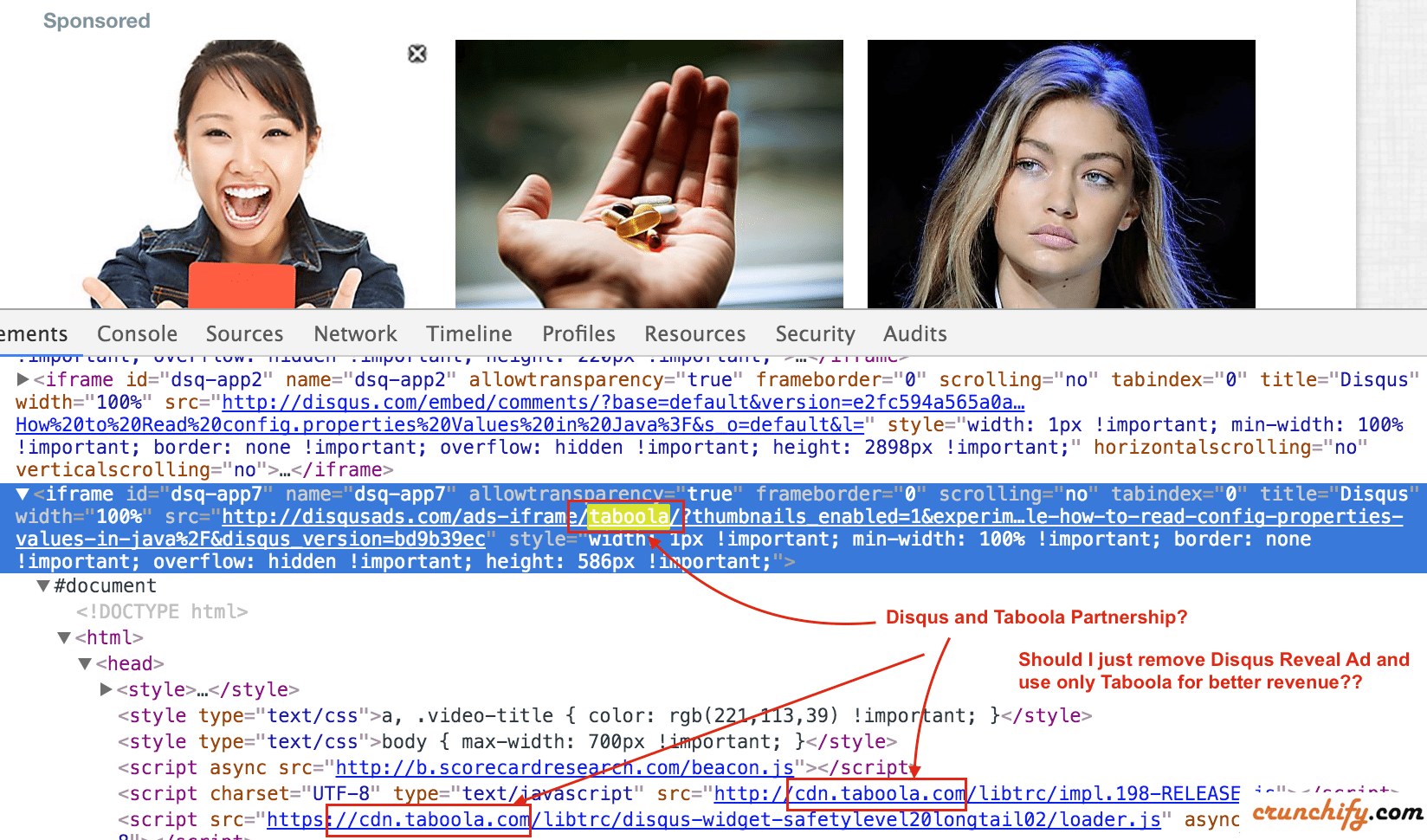 As a publisher I don't want to load extra .js and other .css related to Taboola which may increase my page load time. I'm not against Taboola but it feels if I use directly Taboola then I'll definitely get more money.
Should I just Remove Disqus Reveal Ad and use only Taboola for better Revenue?
What do you think? Let me know you thoughts.
PS: As I'm moving my other few blog posts to Crunchify.com, want to mention update from Brian Falldin, a REVEAL team member who posted on the same post.