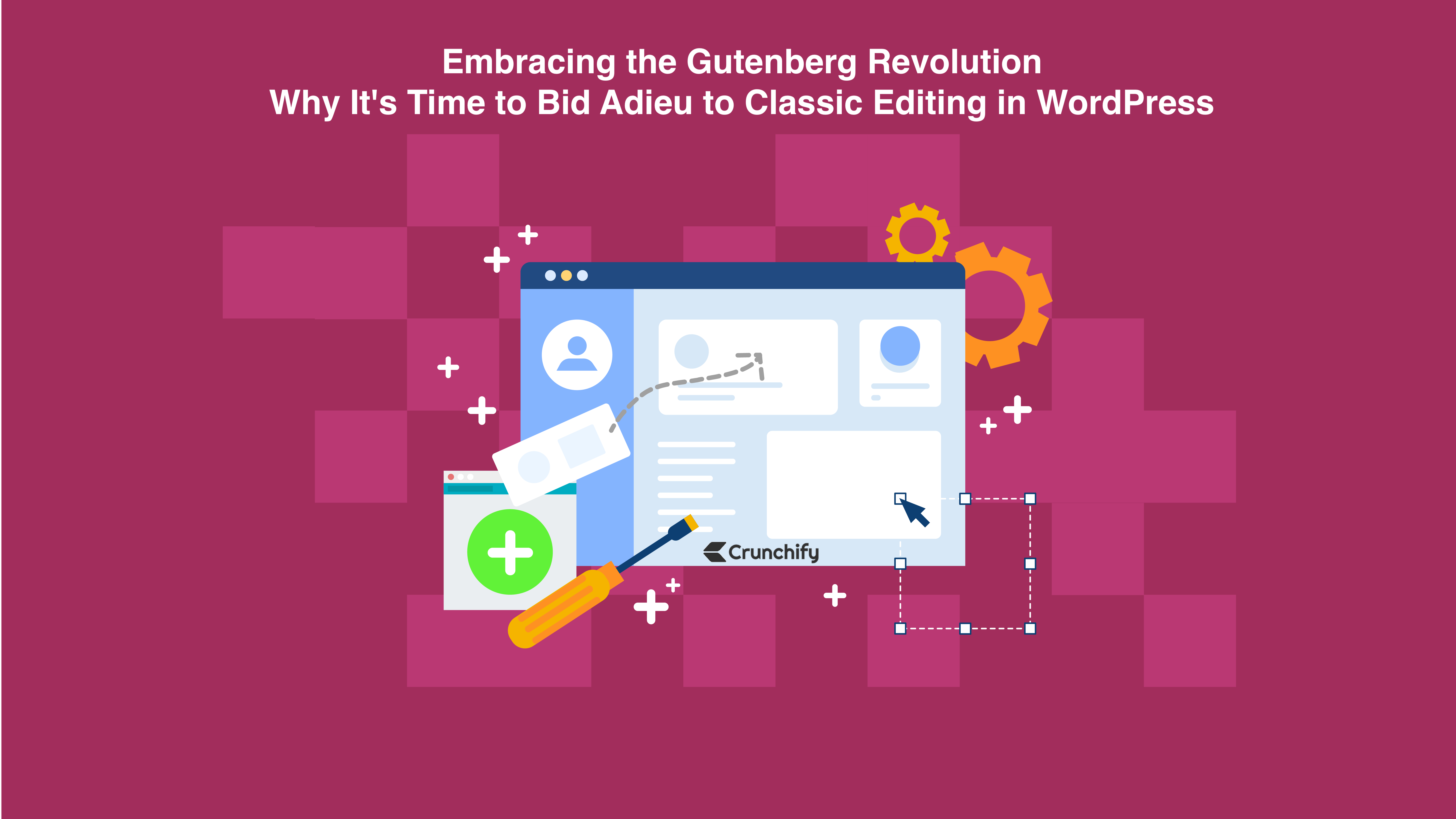 Say Goodbye to the Past: 5 Reasons Block Editing Should be Your New Best Friend. Embracing the Future: Why It's Time to Ditch the WordPress Classic Editor and Embrace Block Editing.
In the ever-evolving world of content creation, platforms are constantly innovating to enhance user experiences. For WordPress users, this evolution is embodied in the Gutenberg block editor. While the classic editor has served as a reliable workhorse, the Gutenberg editor brings a new level of creativity and efficiency to the table. In this article, we'll delve into the reasons why it's time to part ways with the classic editor and fully embrace the Gutenberg revolution.
Flexibility and Customization
One of the most compelling reasons to shift to block editing aka gutenberg is the unparalleled flexibility it offers. Unlike the classic editor, where content is confined to a single large text box, block editing divides content into distinct, customizable blocks. This enables creators to experiment with various formats, such as text, images, videos, quotes, and more. Each block can be tailored to suit its content, allowing for a dynamic and visually engaging final product. Whether you're creating a blog post, a portfolio, or a web page, block editing provides the flexibility to design your content exactly as you envision it.
Classic editor is still actively being used 👇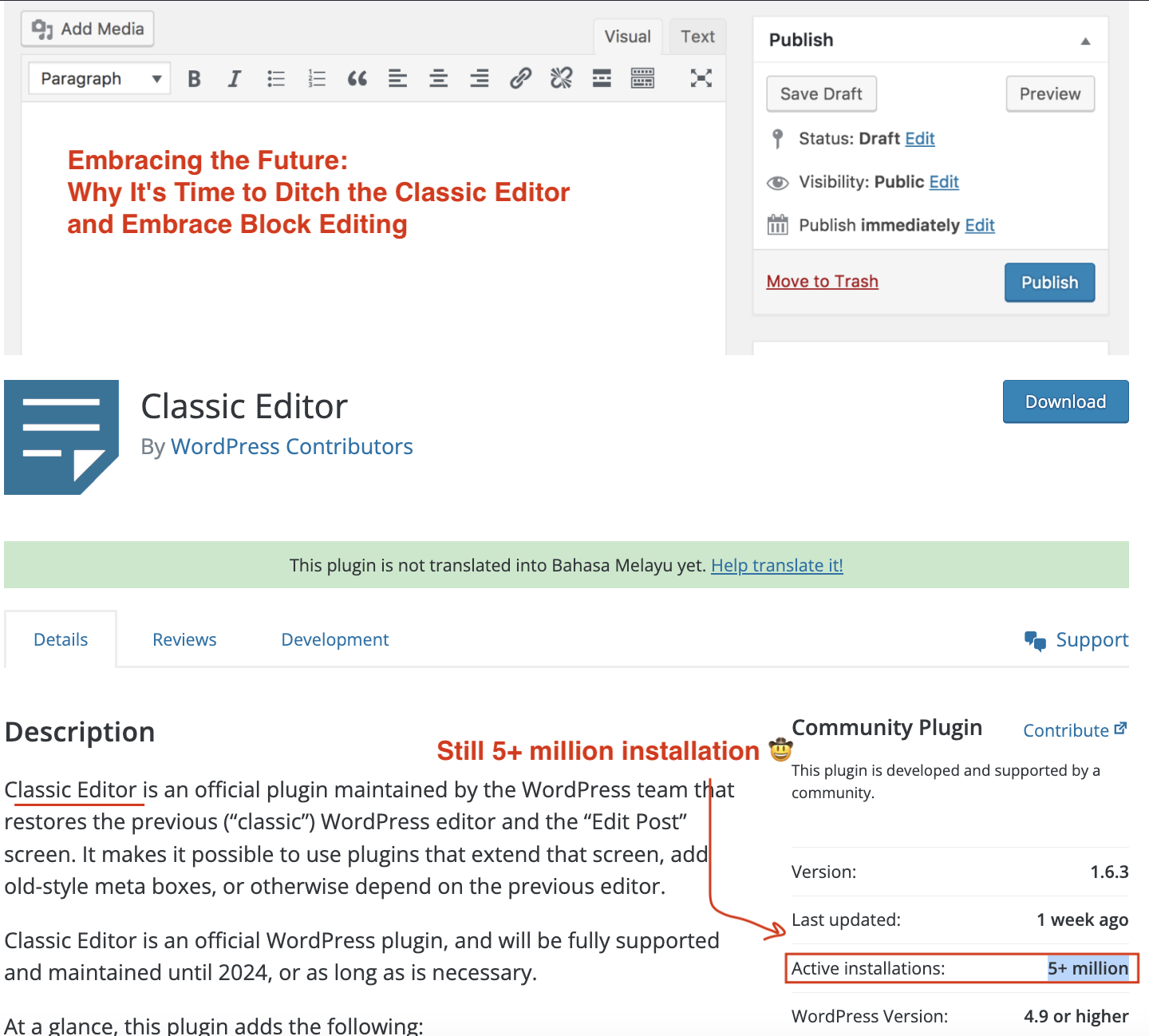 Seamless Visual Editing with WYSIWYG Magic
In a world where visuals play a crucial role in capturing audience attention, block editing excels at delivering a visually intuitive experience. The WYSIWYG (What You See Is What You Get) approach enables creators to directly manipulate blocks on the page, making adjustments in real-time. This eliminates the need to constantly switch between the editing and preview modes, saving time and streamlining the creative process. Additionally, the drag-and-drop functionality empowers creators with minimal technical skills to craft professional-looking content effortlessly.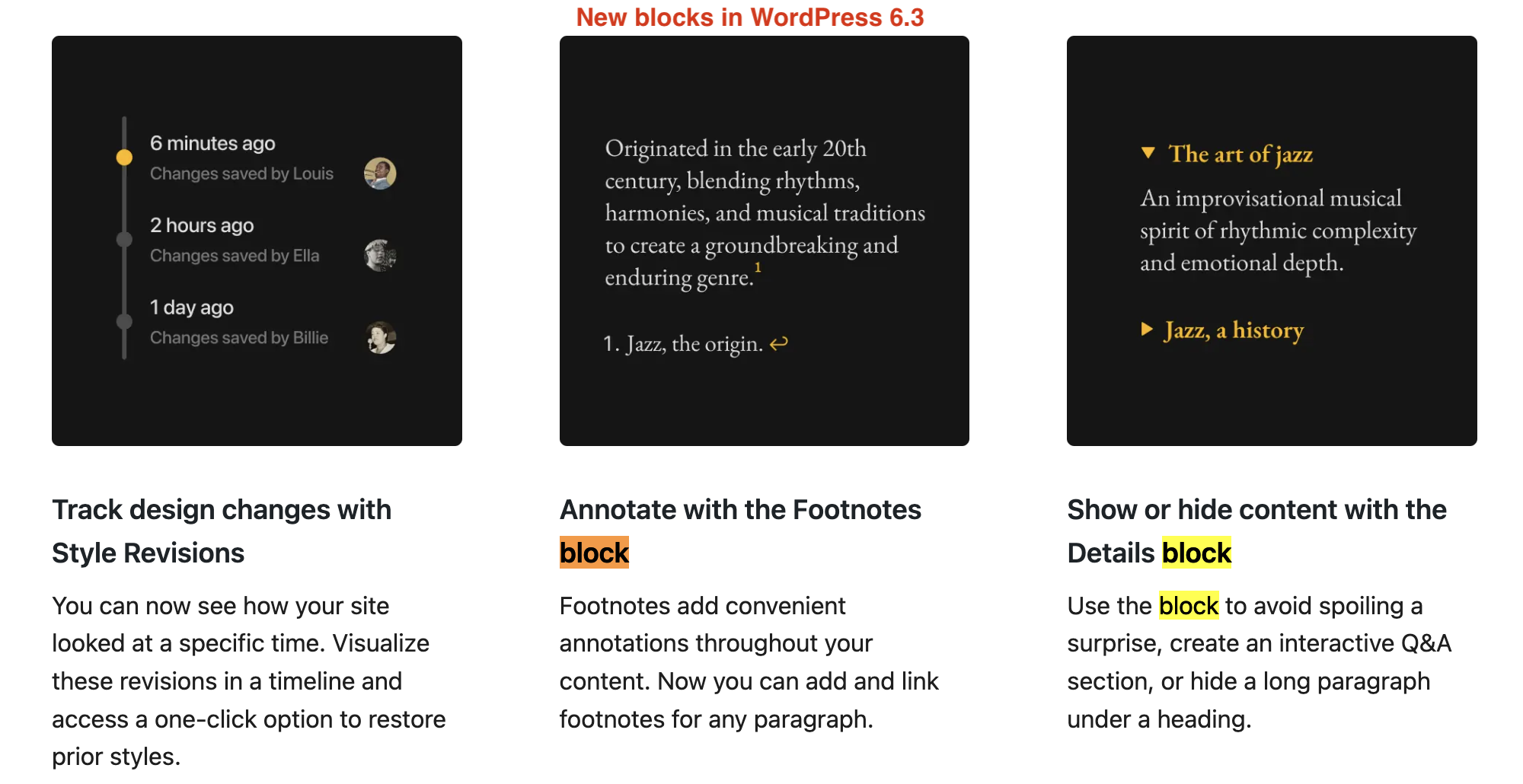 At Crunchify, are you using any blocks plugins?
Yes. We are using two blocks plugins for enhanced functionality.
Genesis blocks

GeneratePress blocks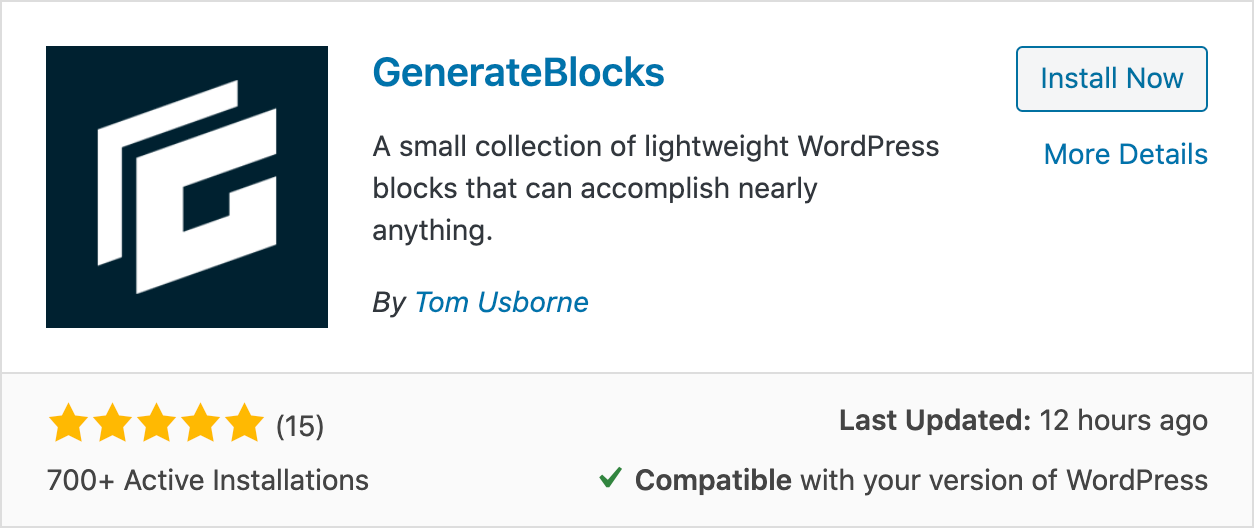 Streamlined Editing and Updates
One of the classic editor's shortcomings lies in its handling of large, complex documents. As content grows, maintaining consistency and making updates can become a tedious task. Block editing addresses this issue by allowing creators to focus on individual blocks, making editing and updating a breeze. Whether you need to tweak a single paragraph or restructure an entire section, block editing simplifies the process and reduces the chances of inadvertently breaking the layout.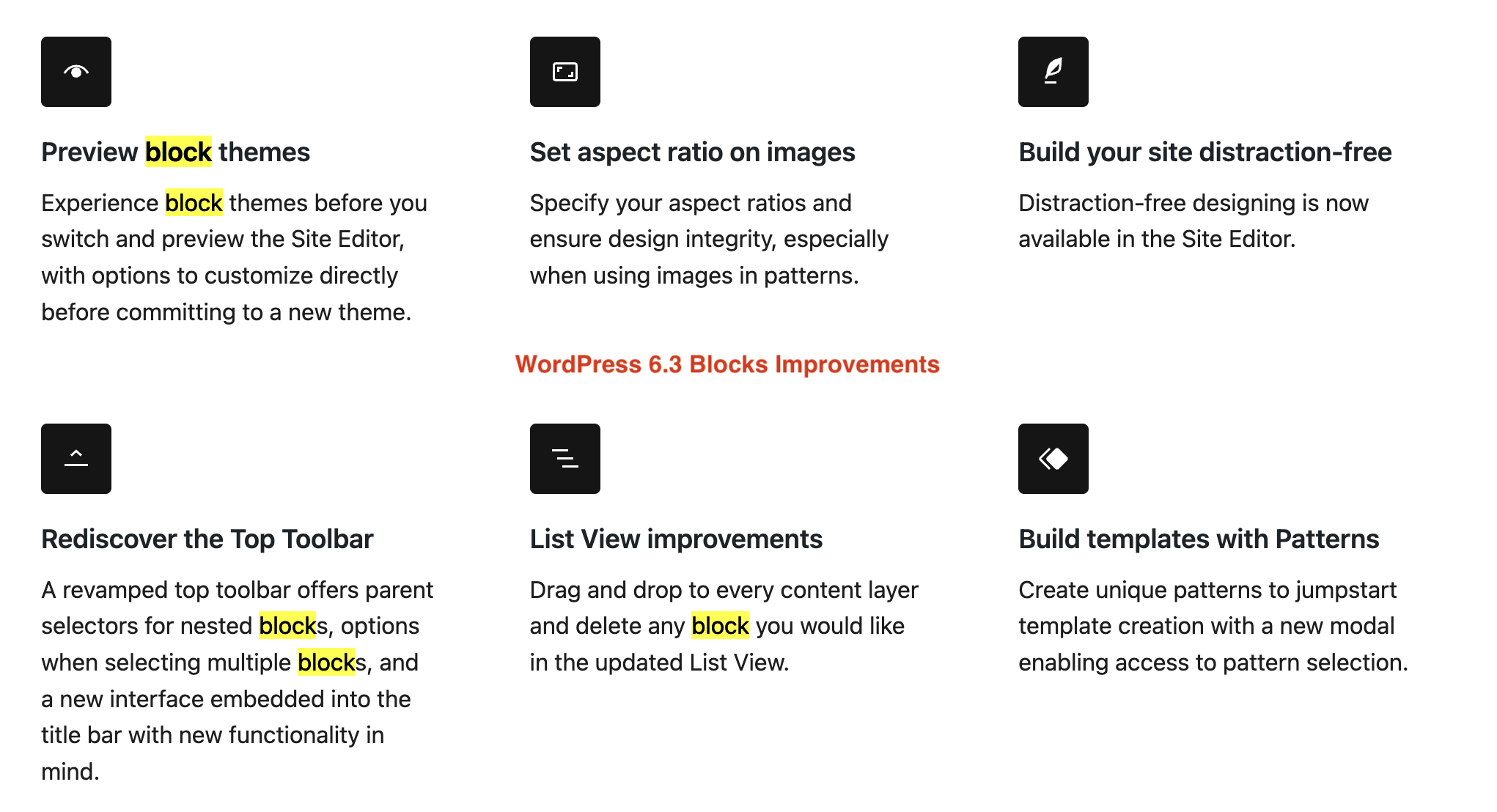 Enhanced Collaboration
Teamwork makes the dream work, but traditional content editors often crumbled under the pressure of collaboration. Block editing swoops in as the hero of the day, allowing multiple minds to weave their magic simultaneously. No more stepping on each other's toes – every contributor can dance to their own block's tune. And if you're worried about versions clashing, fear not! Block editing comes with its own version control cape.
Optimized for Modern Publishing
In today's digital landscape, responsive and mobile-friendly content is a necessity. Block editing inherently lends itself to modern publishing requirements. Each block can be optimized for different screen sizes and orientations, ensuring a consistent and appealing viewing experience across devices. This adaptability is vital for maintaining user engagement and accessibility, a crucial consideration in content creation.
As the digital realm continues to evolve, embracing innovation is essential for staying relevant and maintaining a competitive edge. The transition from the classic editor to block editing represents a significant step forward in content creation.
The flexibility, visual intuitiveness, streamlined editing, enhanced collaboration, and modern publishing capabilities that block editing offers make it a compelling choice for creators across industries.