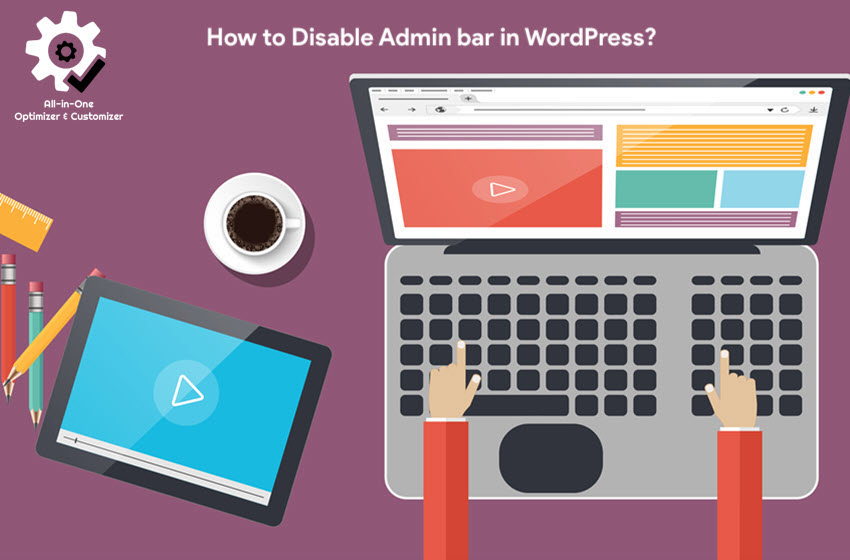 The WordPress admin bar, also known as the Toolbar, is a useful feature that provides quick access to important settings and functions in the WordPress dashboard.
Disabling the admin bar (toolbar) in WordPress can be a useful option for website owners or administrators who do not want to display the toolbar at the top of the screen for all users, including those who are not logged in.
The admin bar is a feature in WordPress that allows logged-in users to access various administrative functions and links, such as creating a new post, editing a page, or viewing site statistics. However, if the website owner or administrator prefers to restrict access to these functions, they may choose to disable the admin bar altogether.
Disabling the admin bar can also help improve the website's design and layout, especially for themes that are not optimized to display the toolbar. Additionally, disabling the admin bar can improve the website's performance, as it reduces the amount of code and resources required to display the toolbar on each page.
It's worth noting that disabling the admin bar does not affect the ability of website users to access administrative functions through other means, such as the WordPress dashboard or custom links. Additionally, website administrators can still access the admin bar by logging in to their account and enabling the toolbar in their user profile settings.
Overall, disabling the admin bar in WordPress is a matter of personal preference and can be a useful option for website owners or administrators who want to restrict access to administrative functions or improve the website's design and performance.
However, there may be situations where you want to disable the admin bar for certain users or for the entire site.
In WordPress, Admin bar (Toolbar) gives you some of very easy access to commonly used menu items. In my case, it's not very useful and I've disabled it on Crunchify.
How to disable Admin bar (Toolbar) in WordPress?
There are multiple ways to disable it.
Option-1)
Go to WordPress Admin page
Go to Users
Click on Profile
Uncheck option for Show Toolbar when viewing site
Option-2)
ust download plugin Crunchy Booster.
Go to AIO Optimizer -> WP-Admin Tweaks page.
Enable toggle: Disable Admin bar.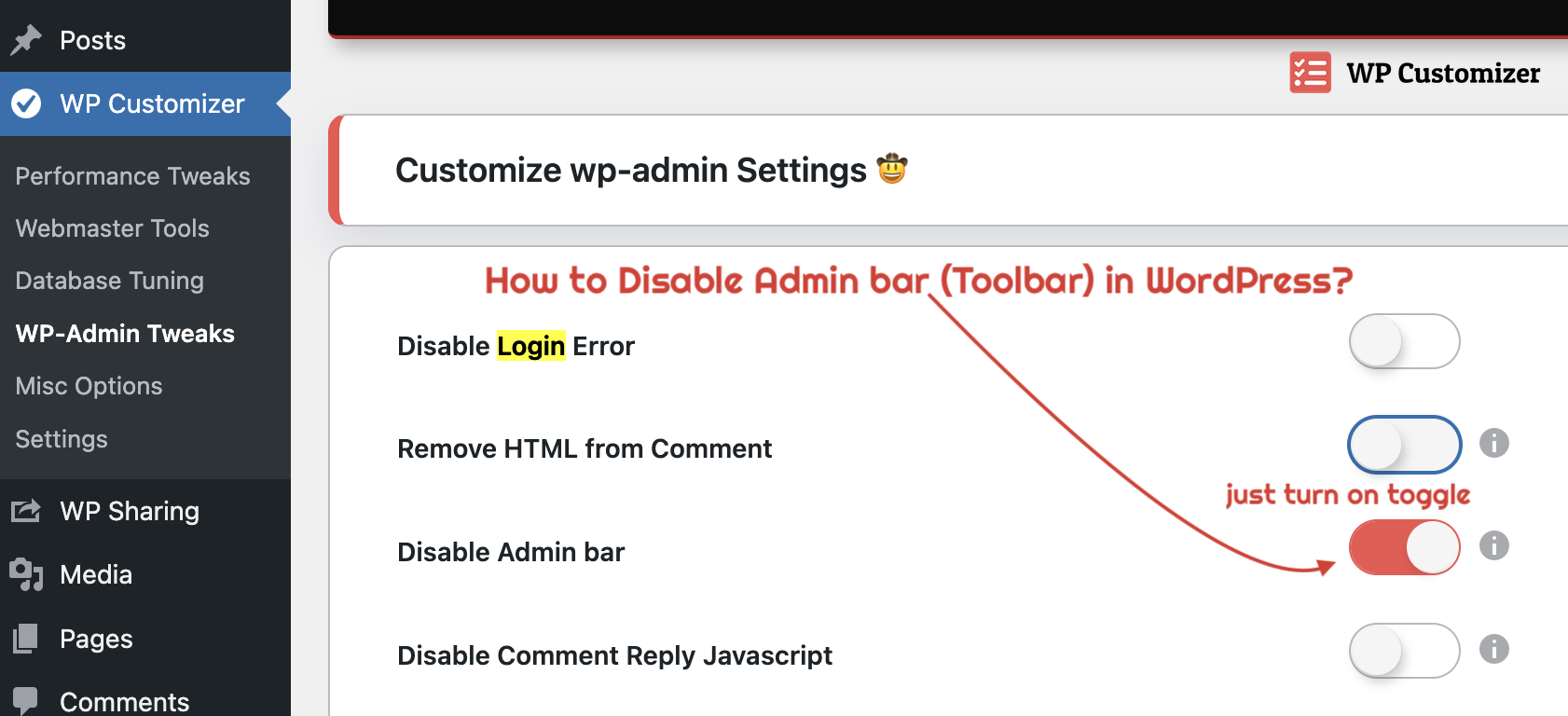 And you are all set.
Crunchy Booster is the Simplest WordPress Optimizer & Customizer Plugin!
It provides simplest, light weight, most powerful All-in-One 50+ Optimization, Customization, Webmaster, Database, Configuration, WordPress fine-tuning options in single plugin.
Let us know if you have any more question.