iPhone 5:
Today at a iPhone5 Keynote event in San Francisco, Apple introduced the iPhone 5 with a taller screen that stretches to 4 inches. The new device also features LTE connectivity with a single chip that works in many countries worldwide.
Schiller also said that this is the 'thinnest and lightest iPhone yet' at 7.6 mm thick, which is 18% thinner than the iPhone 4S and 20% lighter at 112 grams.The iPhone 5 features a 326 PPI Retina display. The new screen on iPhone 5 is 4 inches with dimensions of 1136 by 640 pixels at a 16 x 9 aspect ratio. The new A6 processor in the iPhone 5 features 2x faster CPU and 2X faster graphics capabilities.
The pricing of the iPhone 5 stays the same as the iPhone 4S and it is available for pre-order immediately in 9 countries, with more available on the 28th. That's $199 for 16GB, $299 for 32GB, and $399 for 64GB, along with 2-year carrier contract.
iOS 6 update: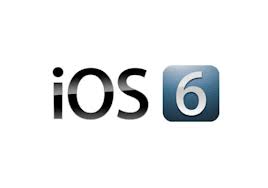 today's iPhone 5 event, Apple announced that its iOS 6 software update would be coming to the iPhone 3GS, iPhone 4, 4S and iPhone 5 on September 19th.
Key improvements/ New features in iOS6:
Camera Improvements
New Maps
Passbook
Facebook
Siri
iCloud Tabs
Shared Photo Streams
Facetime over Cellular
Phone Options
VIP Inbox
In-Line Image/Video
There's lots more, including a new lost mode for Find My iPhone that provides a breadcrumb history of where your lost device has been, and geo-fenced alerts in Find My Friends that makes for perfect, much easier stalking. All the stores have been redesigned to general good effect (though the app search results page, inspired by Chomp, might rub folks the wrong way), and Apple has introduced a number of new features for its latest boom market, China.