Finally iOS 7 is now available for download. As promised, Apple released brand new version of iOS 7 on Wednesday.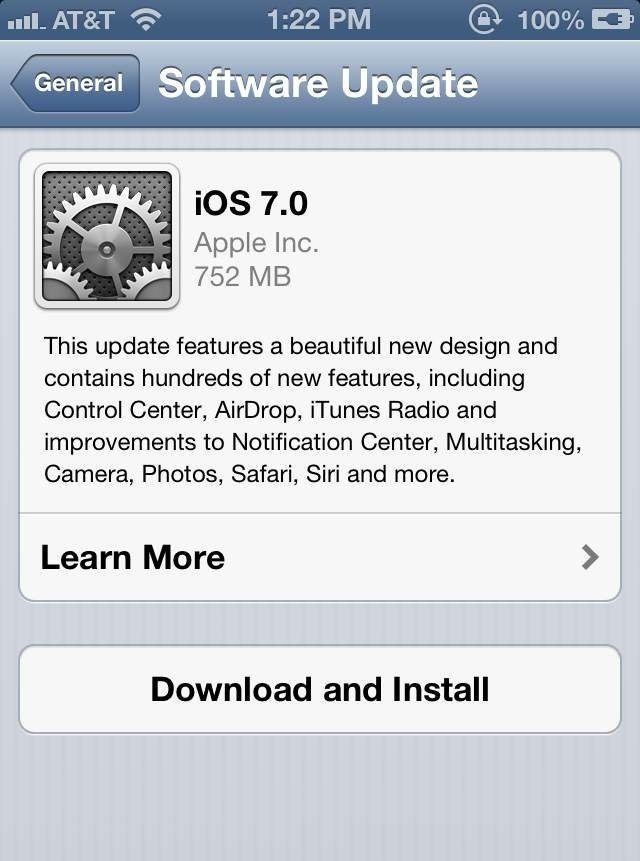 iOS 7 supports the iPhone 4, iPhone 4S, and iPhone 5; the second-, third-, and fourth-generation iPad; the iPad mini, and the fifth-generation iPod touch. It also supports the new iPhone 5c and iPhone 5s, of course, but they're not out until Friday.
List of all new features:
All new design
Control Center
Notification Center improvements
Multitasking improvements
Camera improvements
Photos improvements
AirDrop
Safari improvements
iTunes Radio
Siri improvements
App Store improvements
Find My iPhone Activation Lock
iTunes Store improvements
Music improvements
Videos improvements
Maps update
Mail update
Facetime Audio Calling
Block unwanted Phone, Messages and FaceTime Callers
Support for sending long MMS Message
Pull down on any Home Screen to reveal Spotlight search
Scan to acquire Passbook passes
New ringtones, alarms, alerts and system sounds
Inclinometer in the Compass app
Wi-Fi Hotspot 2.0 support
Accessibility features
Enterprise features
Education features
Bug Fixes
UPDATE: iOS 7.0.1 has already been released for the iPhone 5s and iPhone 5c, according to 9to5Mac. The update fixes a Touch ID bug and users will be prompted to update as soon as they receive their new devices.
Somehow I can't download update via iTune or via Wi-Fi 🙁 Getting Connection Timeout Error. I guess I still need to wait for some more time.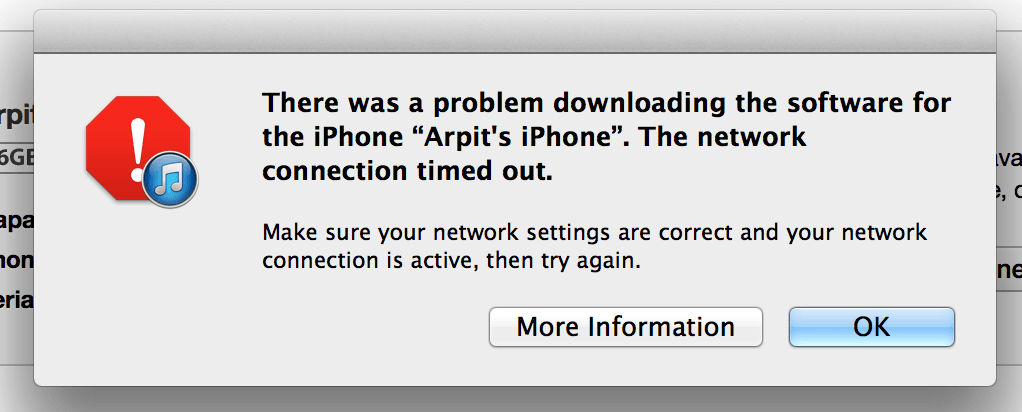 Any suggestion on alternate download?
Update: Finally successfully upgraded to iOS7 @8:00pm. Looking for promising new flat UI interface.