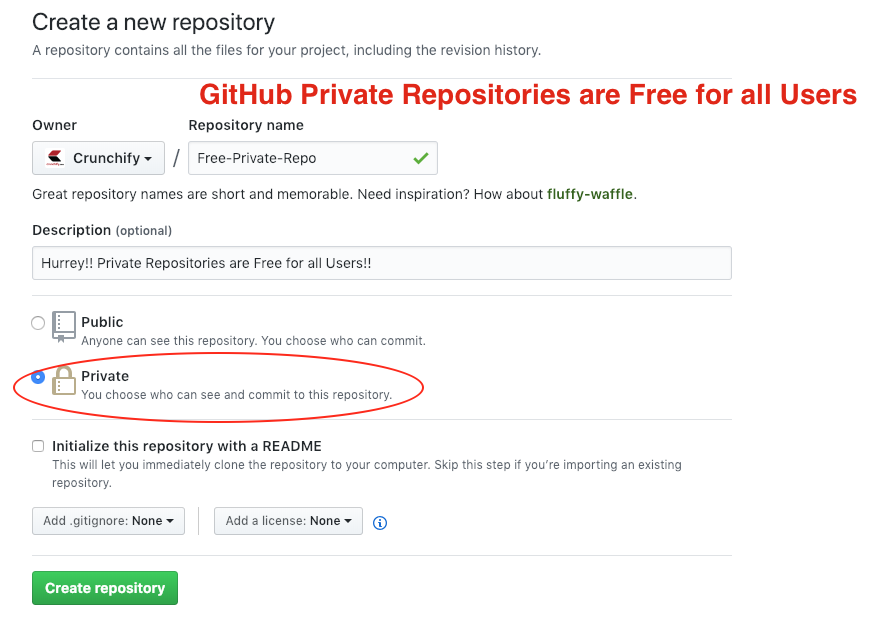 Today is a great day for all GitHub users and developers. Thanks to Microsoft acquisition of GitHub, Microsoft has made very positive changes for developer community.
Starting today, Free Github users now can have Unlimited Free Private Repositories. If you are a small team and coding only for yourself now you are in luck 🙂
Free private repository can now allow up-to 3 collaborators to contribute to private repository.
It's been years, I was using BitBucket for storing personal development files because they have been providing free private repository since beginning.
It's changing now, personally I'm moving to Github private repo and saying goodbye to Bitbucket. I think, this will have very big impact on Bitbucket as Github is already an industry standard for all open source code.
It took almost 10 years for GitHub to launch free Private repositories. Github also owns one of the best text editor called Atom. I always use that on my 13″ Macbook Pro 2018 model.
Enjoy and create your free private GitHub repos.