Diwali or Deepavali, popularly known as the "festival of lights," is a five day festival which starts on Dhanteras, celebrated on thirteenth lunar day of Krishna paksha (dark fortnight) of the Hindu calendar month Ashwin and ends on Bhaubeej, celebrated on second lunar day of Shukla paksha (bright fortnight) of the Hindu calendar month Kartik.
Dhanteras is the first day of the five-day Diwali Festival. Dhanteras Festival, also known as "Dhantrayodashi" or "Dhanwantari Triodasi", falls on the auspicious thirteenth lunar day of Krishna Paksha in the Hindu month of Ashwin (October/November).
In the word Dhanteras, "Dhan" stands for wealth. On Dhanteras, the "Owl" form of the Goddess Laxmi is worshiped to provide prosperity and well being. Dhanteras holds special significance for the business community due to customary purchases of precious metals on this day.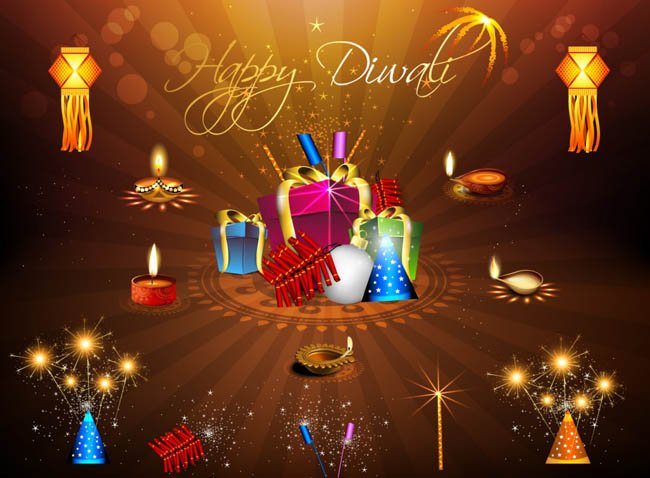 On behalf of crunchify.co, We all here wishes and greets everybody a very happy festive season ahead. May the Laxmi Godess not only bless crunchify.co with wealth and prosperity, but also blesses us by becoming a sweetness in everybody's heart.
Find here Diwali Shubh Muhurat 2012.