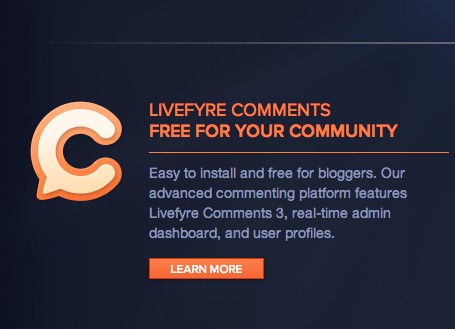 Update: On July 19h, 2018 we moved back to default WordPress Comment.
Hence since last couple of weeks I've been looking for other comment choice for my Crunchify blog. I tried Jetpack's Comment, Default WordPress Comments but finally I end up using LiveFyre 3.
There are some really cool features in LiveFyre Comments 3:
Simplified, easy-to-customize design
Rich text editor
Facebook and Twitter comments pulled into the stream
Reply to social comments
Expanded media display in stream
Enhanced friend tagging and sharing
Option for users to edit their comments
LinkedIn share button that posts comments to your LinkedIn newsfeed
And best LiveFyre support members:
Image-1:
Rich Text Editor and Social Sharing Screenshot.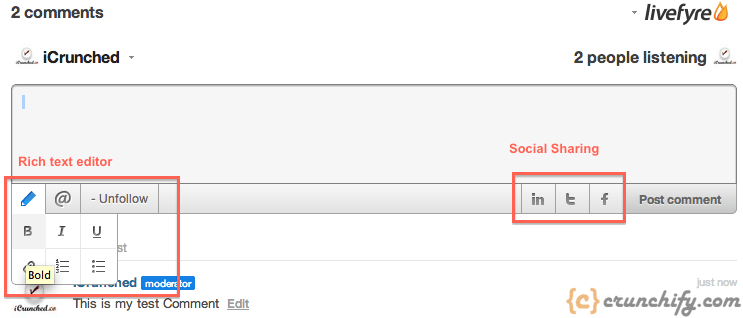 Image-2:
Enhanced Friend Tagging.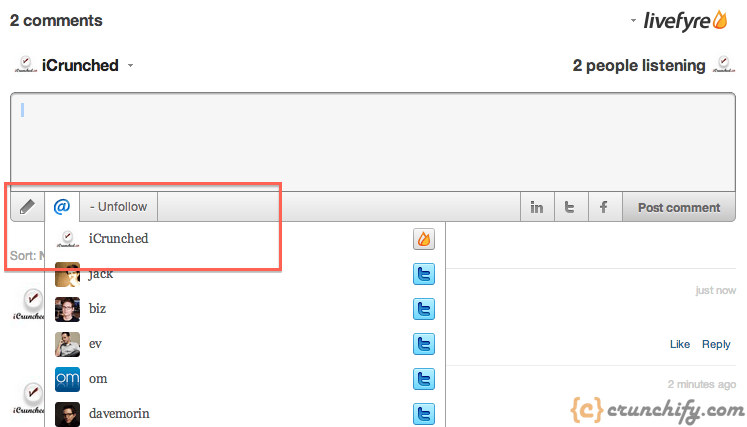 Image-3:
Insert image to comment.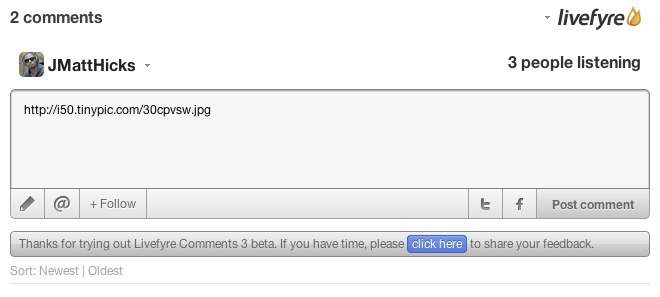 Everything you need to know about New LiveFyre Comments 3: http://support.livefyre.com/customer/portal/articles/713670
Download Latest version 3.52:
Here is what I found in my testing:
Like:
New look and feel
@Follow button
@Rich text editor
Edit Comment (your own comment) – If enabled by admin
Dislike:
Taking long time to render 1st time on site
Image linking is not working for me
Typing @ not working in some cases
So far I'm loving it but seems this is still in beta and it's not yet 100% production ready. Do let me know your feedback & you find any problem while commenting.
Update:
We moved to default WordPress comment system on 11/18/2012. Will wait for new official plugin release.