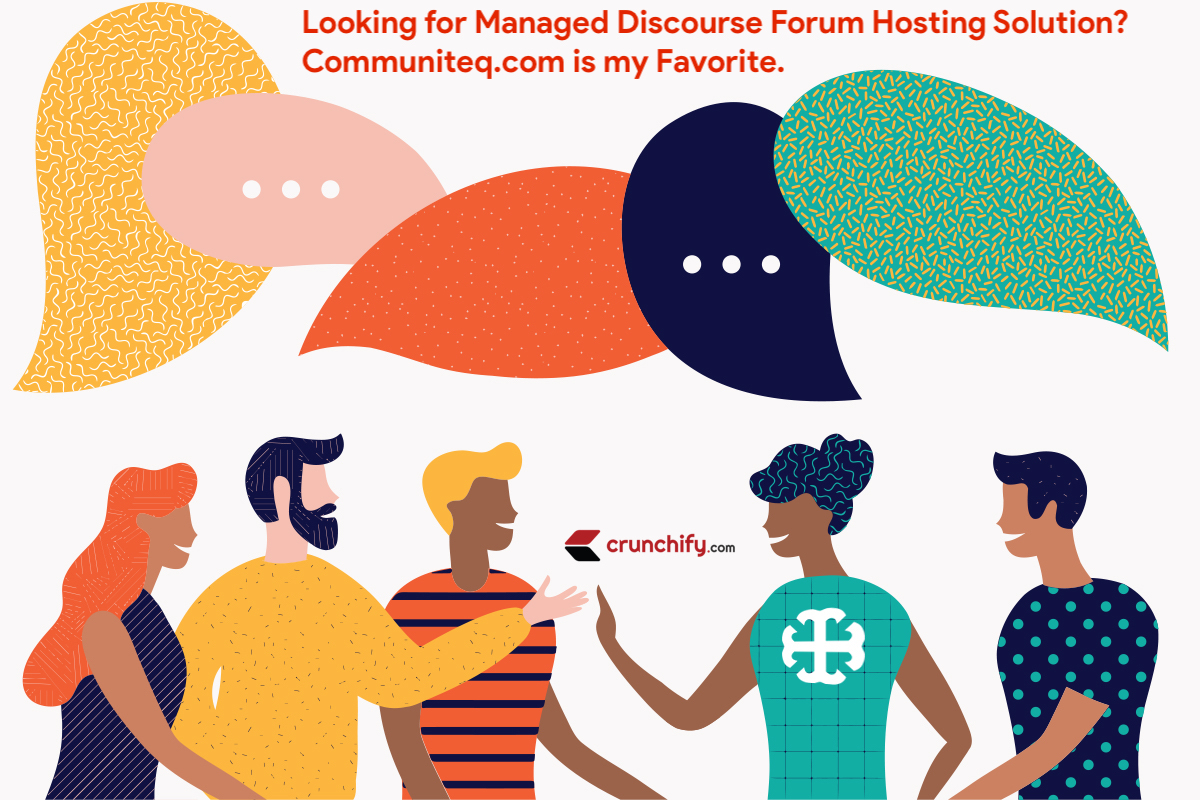 There is no doubt Discourse is the best Forum open source software available out there for us. Almost started a 4 years ago, Discourse.org became very popular among all vibrant technical communities. Some big communities including Twitter developer forum, Feverbee community, Sitepoint forums all runs on Discourse.
At Crunchify, we moved our Crunchify Forum to Discourse almost a half year back. We have published number of very informative tutorials on Crunchify about Discourse Installation on Linode, Setting up Email right way, Customization tips and lot more.
Just Google about Discourse setup and you should see all Crunchify articles featured there 🙂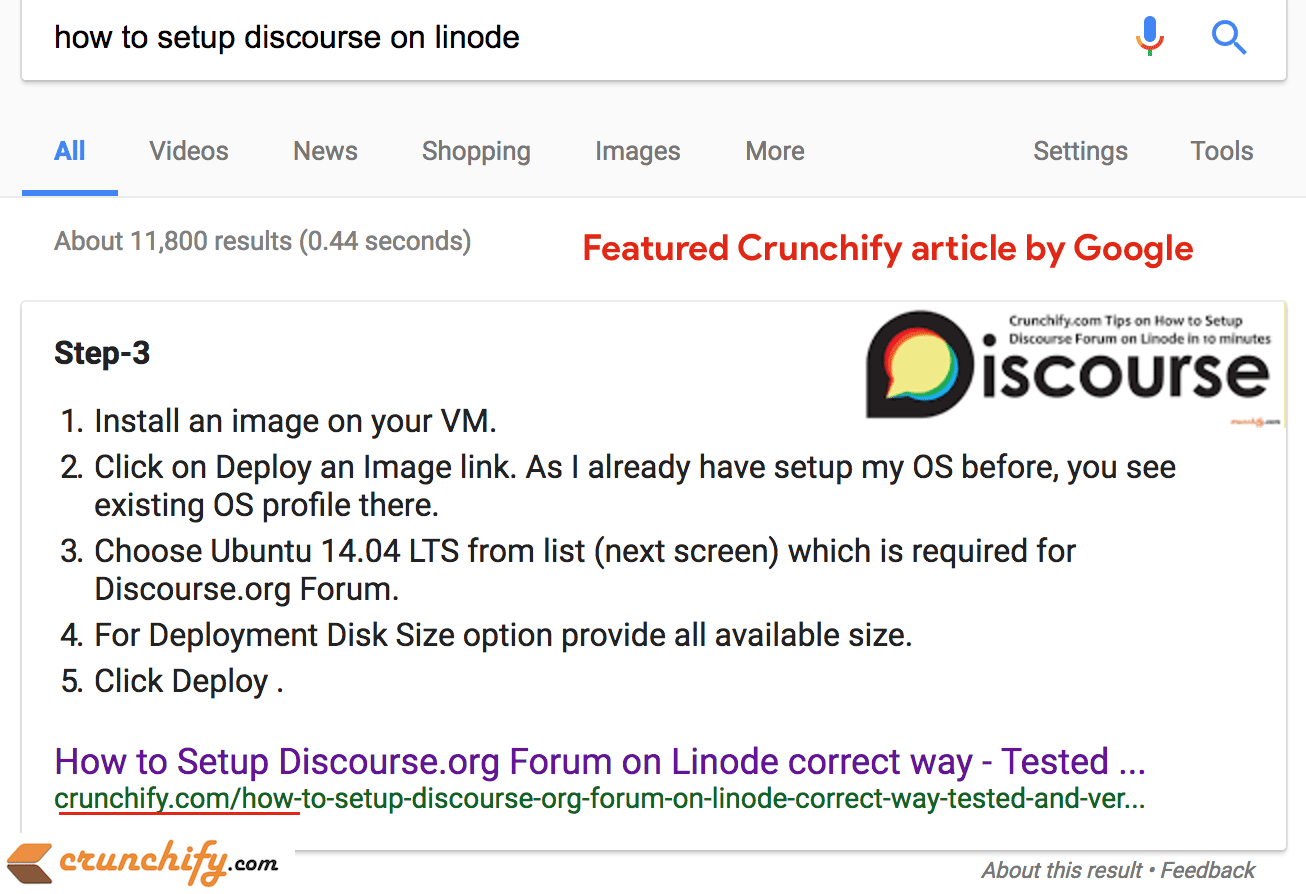 I ran Discourse Forum couple of months on Linode and loved it. I was happy with it but the only problem I faced was about managing my own node and maintaining OS image with all patches to make environment secure.
And that's a reason I moved to DiscourseHosting solution, one of the best managed hosting solution for your Discourse forum.
How to get started with DiscourseHosting.com Setup?
1. Visit Communiteq.com
Here is a link: https://www.communiteq.com/. Take a look at some documentation there and you should be able to setup everything within 5 minutes.
2. Understand all flexible, managed features
DiscourseHosting.com provides all of below features:
Flexible Click and Go installation
Email Support
Automatic Backup
99.9% uptime
Regular Updates
Host forum on your own domain at no extra charge
Free trial
Simple and multiple plans starts from $20/month
3. Choose your plan
One of the simplest plan page I've seen so far. Choose the best plan as per your need.
Basic plan starts from $20/month and Business plan is just $80/month. If you are an organization and need big forum for your company then you can contact them and support person will reply within 6 hours as per my experience.

Step-4 Setup your own domain
Login to cPanel
Click on Subdomains Link
Create new Subdomain as per your need. Usually if your blog name is crunchify.com then your it's best option to set up Forums on https://ask.crunchify.com.

Step-5 Once you choose you plan, go to your admin console
DiscourseHosting provides nice admin console. Please follow below steps:
Provide Hostname value. In my case it's crunchify.
With this hostname, now your forum will be accessible with URL crunchify.discoursehosting.net.
If you have your dedicated domain name then provide it as External Hostname. In my case it's ask.crunchify.com.
Click on Set Default. This will redirect https://crunchify.discoursehosting.net URL to https://ask.crunchify.com URL.
Click on Save changes and all changes will be saved.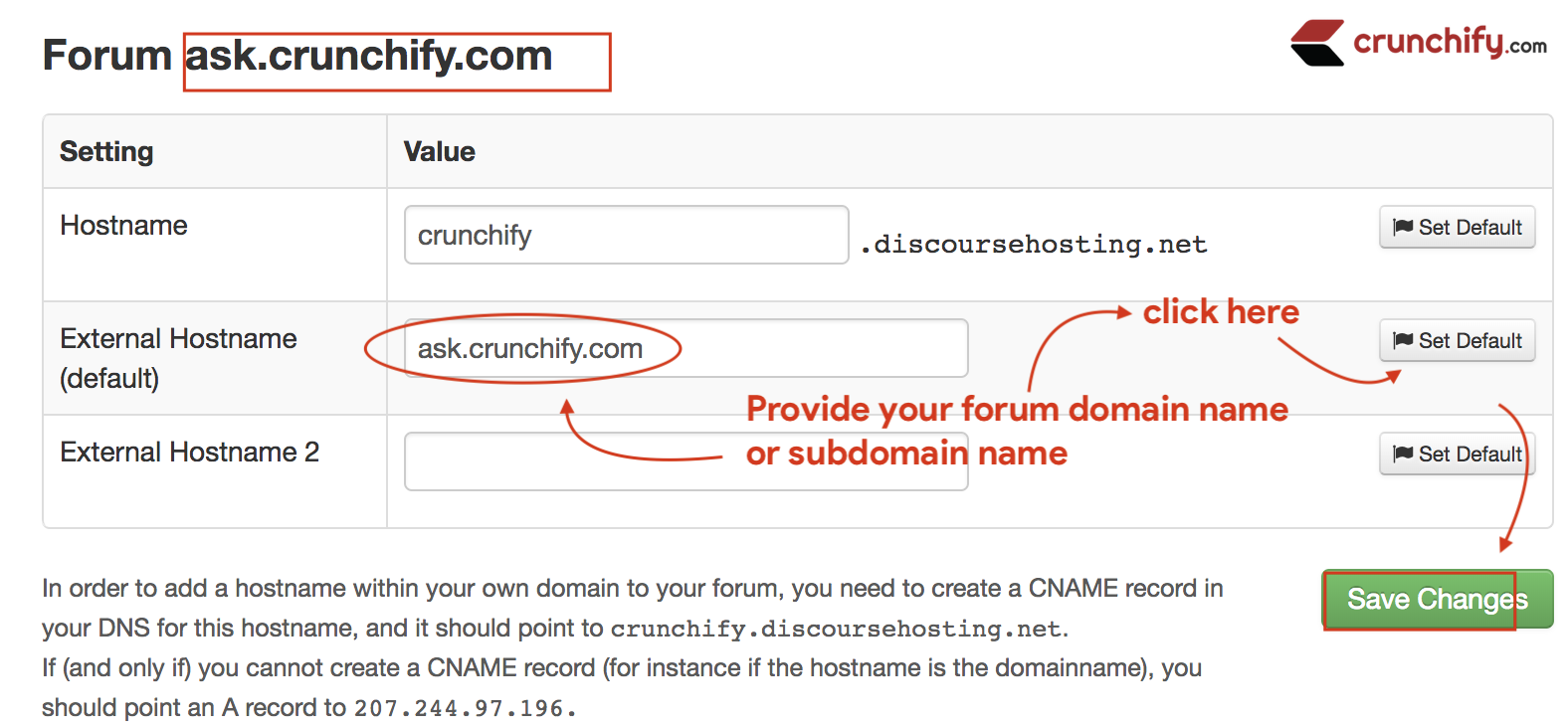 Step-6 Point A record to an
IP address
Login to cPanel
Go to Advanced Zone Editor
Choose your domain: crunchify.com
Look for entry ask.crunchify.com and point A records to an IP address, with a CNAME to crunchify.discoursehosting.net.
Make sure to change IP as per you provided in your discoursehosting's admin panel.
OR
If you are using Google Domain then just add forum subdomain and IP address as you see in below image.

Step-7 And you are all set
Just visit your forum URL and you will see new Welcome Setup screen. There are 13 different steps you need to follow in order to setup Discourse right way. It's very simple.
So far our Crunchify Forum is working perfectly fine.
We usually revisit our review post and update our feedback every 6 months. Hope you find above steps useful. Let me know if you have any questions.
Note: In 2023, we have decided to close our forum. All the tutorials regarding discourse forum setup are still valid. Let us know if you have any questions around the same.