I just got an email from Apple saying "OS X Yosemite Beta is now Available". If you have any of below questions then you are at correct location.
How to download Mac OS X 10.10 Yosemite
Apple releases OS X Yosemite Public Beta. How to download it now?
Apple begins OS X 10.10 Yosemite public beta test
OS X Yosemite public beta: What you need to know?
Here are the quick steps to get your OS X Yosemite's Beta Copy.
Step 1) Go to: OS X Yosemite Beta page: https://appleseed.apple.com/sp/betaprogram
Step 2) Click on Sign In.

Step 3) After login scroll down and click on "Get OS X Yosemite Beta Redemption Code".

Step 4) You will be redirected to: https://appleseed.apple.com/sp/betaprogram/redemption
Step 5) Scroll down and click on "Download OS X Yosemite Beta"

Step 6) "App Store" window will open with Redemption Code Inside.
Step 7) Once clicked on "Redeem" button you should see "Successfully Redeemed" message.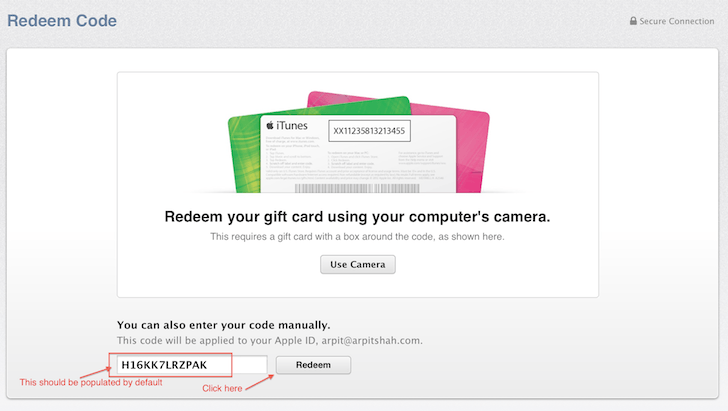 Step 8) Move to "Purchases" tab.
Step 9) You should see the progress about your download 🙂

Some Known issue:
Safari may hang when playing certain Netflix content.
iPhoto 9.5.1 and Aperture 3.5.1 are required on OS X Yosemite. Update to these versions from the Mac App Store.
When entering edit mode in iPhoto, a black screen may be displayed instead of the selected photo.
Photo Stream and iCloud Photo Sharing may not function properly when both iPhoto and Aperture are installed.
The shared purchase history page on the Mac App Store is disabled for Family Sharing accounts.
iCloud Drive may appear empty in the Finder after first time setup. Restart to resolve this problem.
AirDrop may not show nearby Macs.
Sending files to another Mac using AirDrop may not work.
Let me know what you think about New MAC OS X in below comment section.