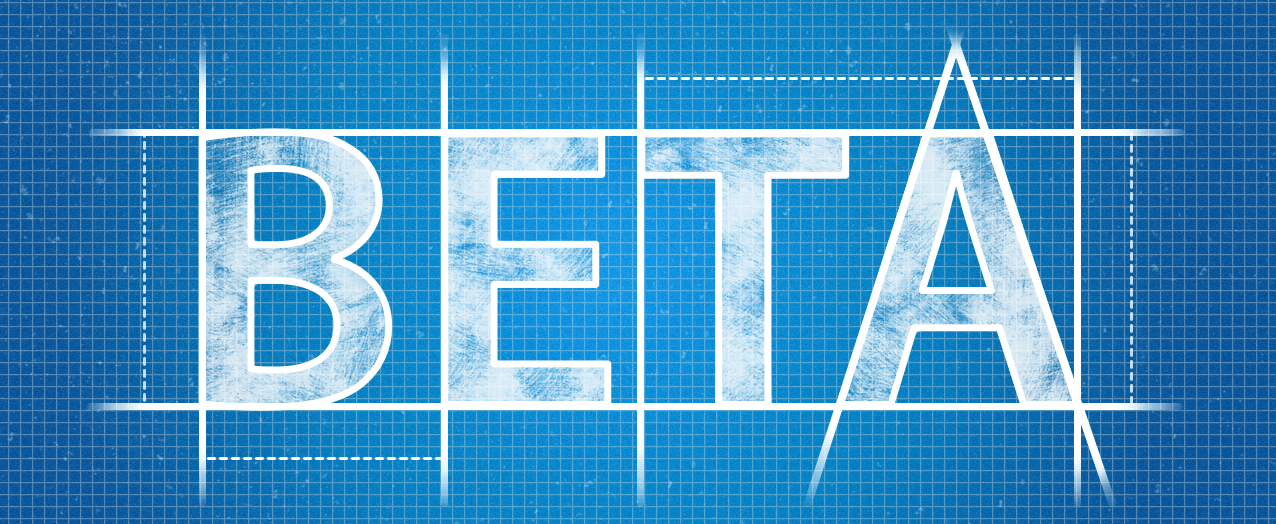 WordPress is going at very fast development cycles in recent days. Every two or three months we see new major WordPress release.
Install a WordPress Beta Version
How to use WordPress Beta Tester Plugin
How To Test WordPress Beta Versions
There is a standard way to upgrade your WordPress installation using simple Beta Plugin.
I have just upgraded my WordPress installation to Beta release and want to share the steps to upgrade it from an older version.
It sometimes really exciting to have hands on with new features little bit early during BETA phase :).
Upgrading your live site to BETA, RC(Release Candidate) version is not advisable but if you are like me who wants to see everything first hand, I'm sure you will love to upgrade your blog to latest version.
To get started with WordPress upgrade to the BETA, RC Version, follow below steps:
Step-1
Download and install WordPress Beta Tester Plugin from WordPress plugin admin panel.
Step-2
Go to Tools
Click on Beta Testing

Step-3
Change the option to Bleeding edge nightlies.
Make sure you have a complete backup of your blog and don't try it on a busy and live site.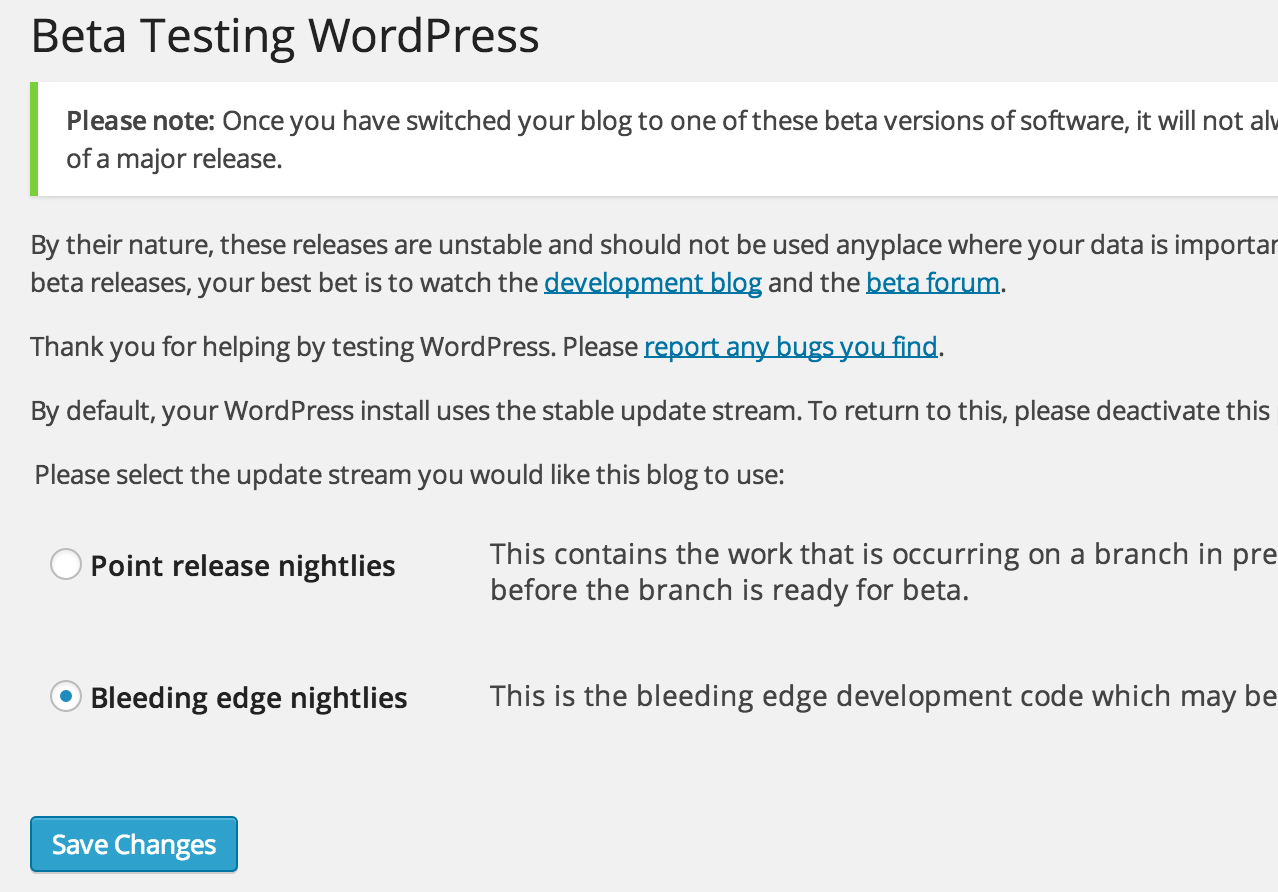 Step-4
Click on Dashboard
Click Updates
Click Update Now button from WordPress dashboard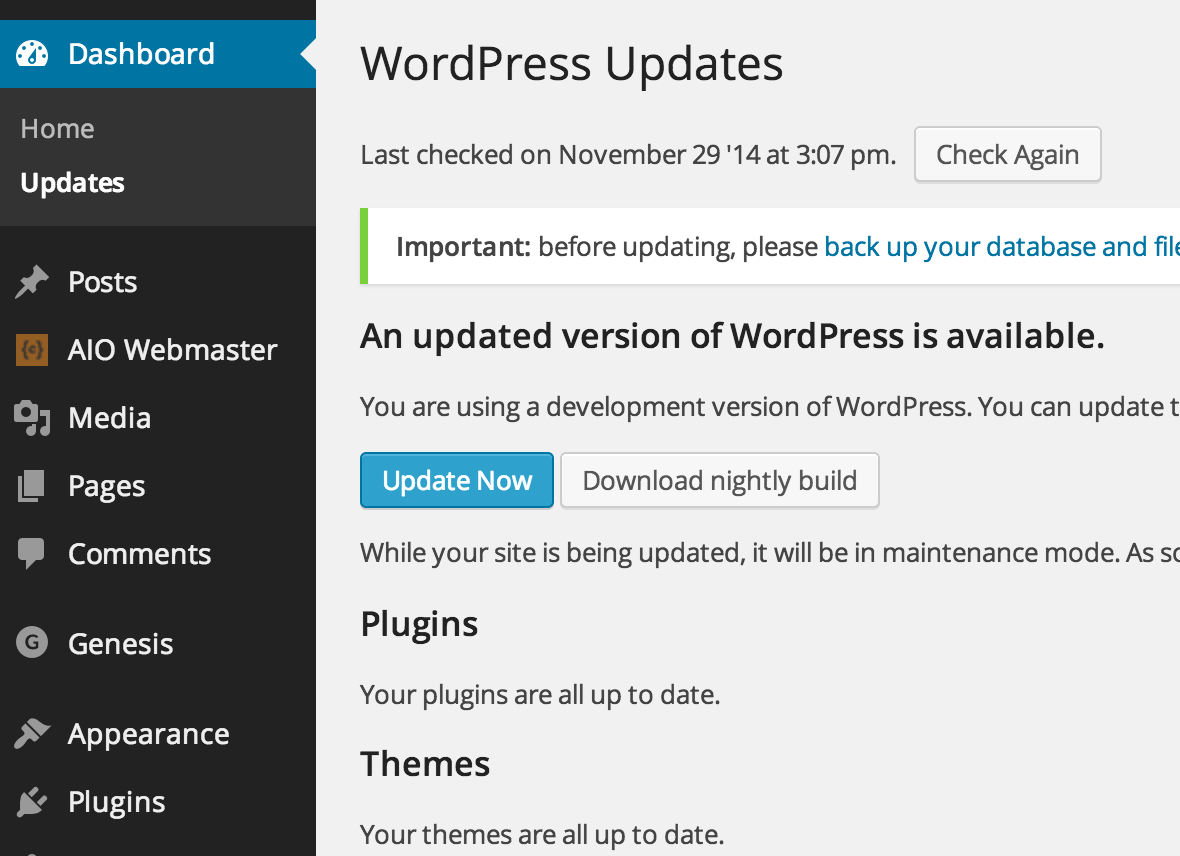 Step-5
If you have done everything right, you will have a WordPress blog with latest BETA or RC release.
Enjoy new WordPress beta features. Please make sure to take a Database backup before upgrading to beta release.