Social bookmarking is a method for Internet users to share, organize, search, and manage bookmarks of web resources. Unlike file sharing, the resources themselves aren't shared, merely bookmarks that reference them.
In a social bookmarking system, users save links to web pages that they want to remember and/or share. These bookmarks are usually public, and can be saved privately, shared only with specified people or groups, shared only inside certain networks, or another combination of public and private domains.
The allowed people can usually view these bookmarks chronologically, by category or tags, or via a search engine.
WordPress has few best Social Bookmarking plugins which I want to mention here.
On Crunchify, we are not using any plugin but adding social sharing buttons without loading any JavaScript loading for faster page load 🙂
Here are my top favorite plugins.
1) Crunchy Sharing (Fastest Social Sharing WordPress Plugin)
Link: https://crunchify.com/crunchy-sharing/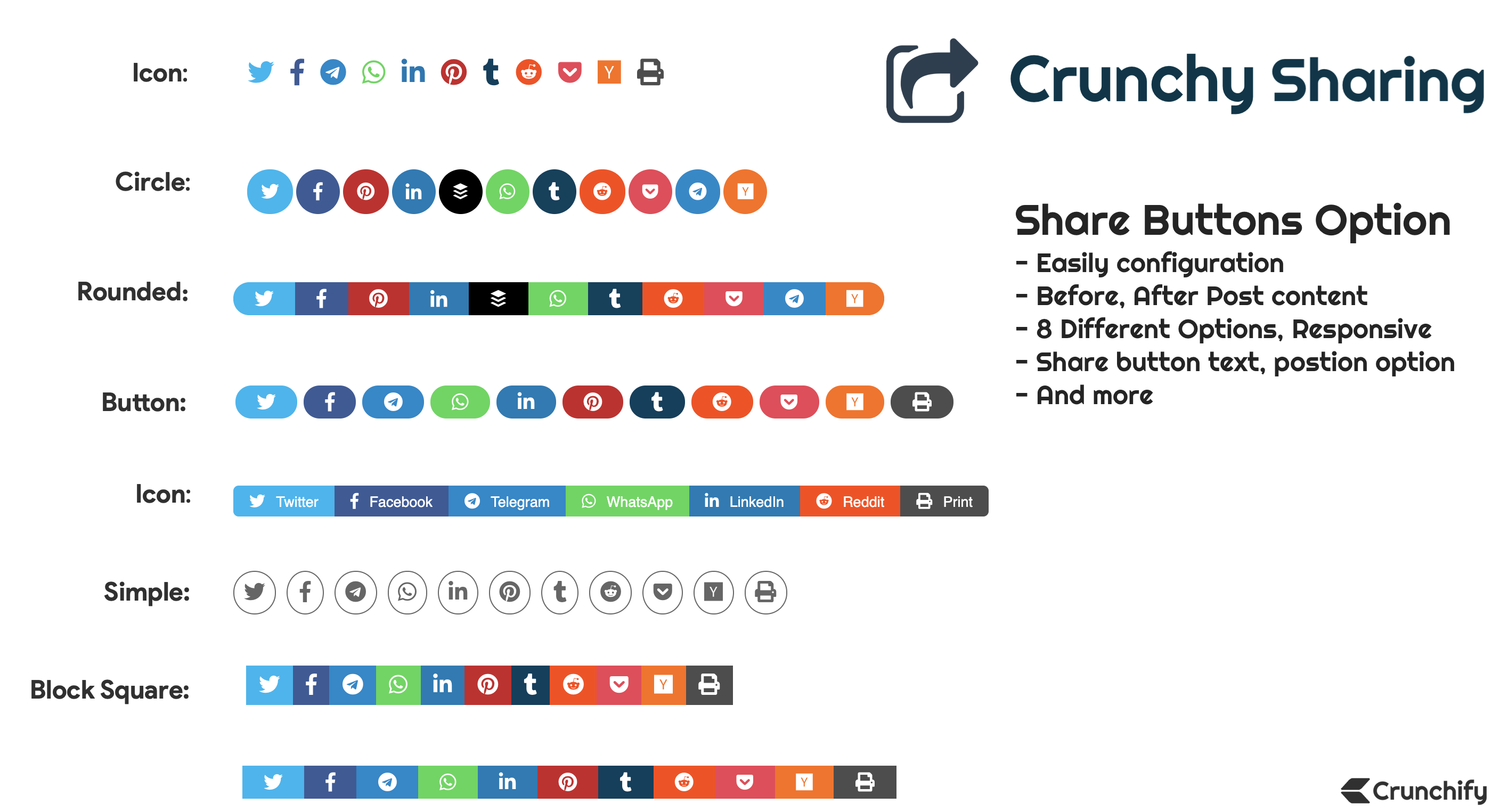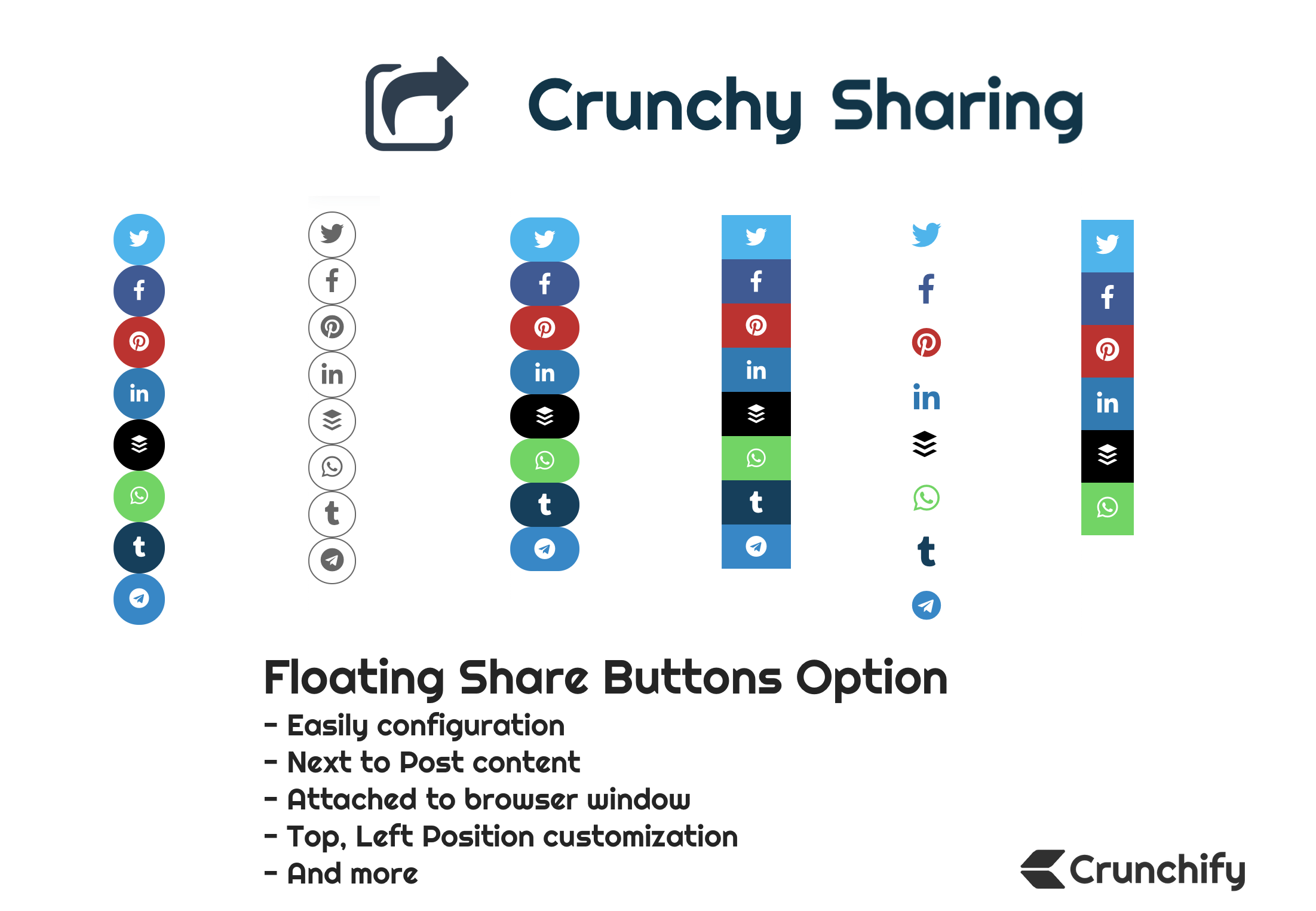 One of the best and widely used plugin with more than thousands of users, Crunchy Sharing is fastest, light weight, non javascript based, fully based on CSS WordPress Social Sharing plugin.
Get your copy now.
2) Simple Share Button Adder
Link: http://wordpress.org/plugins/simple-share-buttons-adder/
The Simple Share Buttons Adder does exactly what it says on the tin – adds share buttons to all of your posts and pages, simply.

3) ShareThis
Link: https://wordpress.org/plugins/sharethis-share-buttons/
The ShareThis WordPress plugin provides a simple way for users to add your post to many social bookmarking sites, or to send a link to your post via email, AIM, Facebook, Twitter and more.
4) Add to Any Share/Save/Bookmark Button
Link: https://wordpress.org/plugins/add-to-any/
The world's best sharing button.
Help readers share, save, bookmark, and email your posts and pages using any service, such as Facebook, Twitter, Google Plus, and over 100 more social bookmarking and sharing sites.
The button comes with AddToAny's customizable Smart Menu, which places the services visitors use at the top of the menu, based on each visitor's browsing and usage history.
Wonderful Video:
5) Shareaholic
Link: https://wordpress.org/plugins/shareaholic/
Make it 1-click easy for your visitors to share your content with their friends.
Plugin also supports below functions:
Related content and related post recommendations
Social share buttons
Google Analytics social data
Variety of ad monetization options