Business and social media are becoming more and more inseparable. Most businesses, from big brands to startups, are expected to have an efficient, developed social media presence.
The good news is that you don't have to go it alone. I have collected 5 best Social Media WordPress Plugins here. There are so many plugins which can be use for social media in WordPress but the heck is that to find the best plugins to use for social media in WordPress.
1. Crunchy Sharing (Fastest WordPress Social Share Plugin)
Link: https://crunchify.com/crunchy-sharing/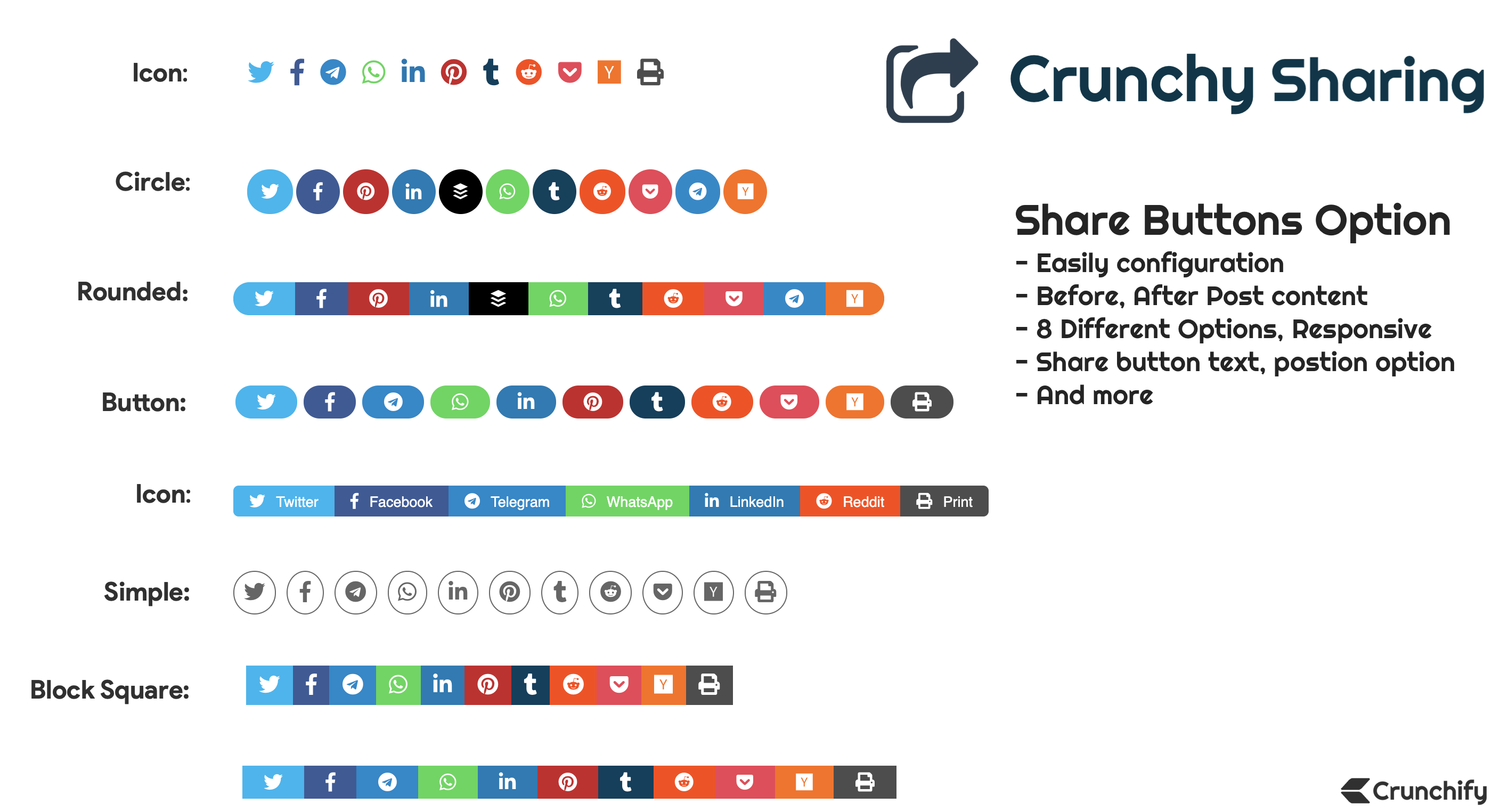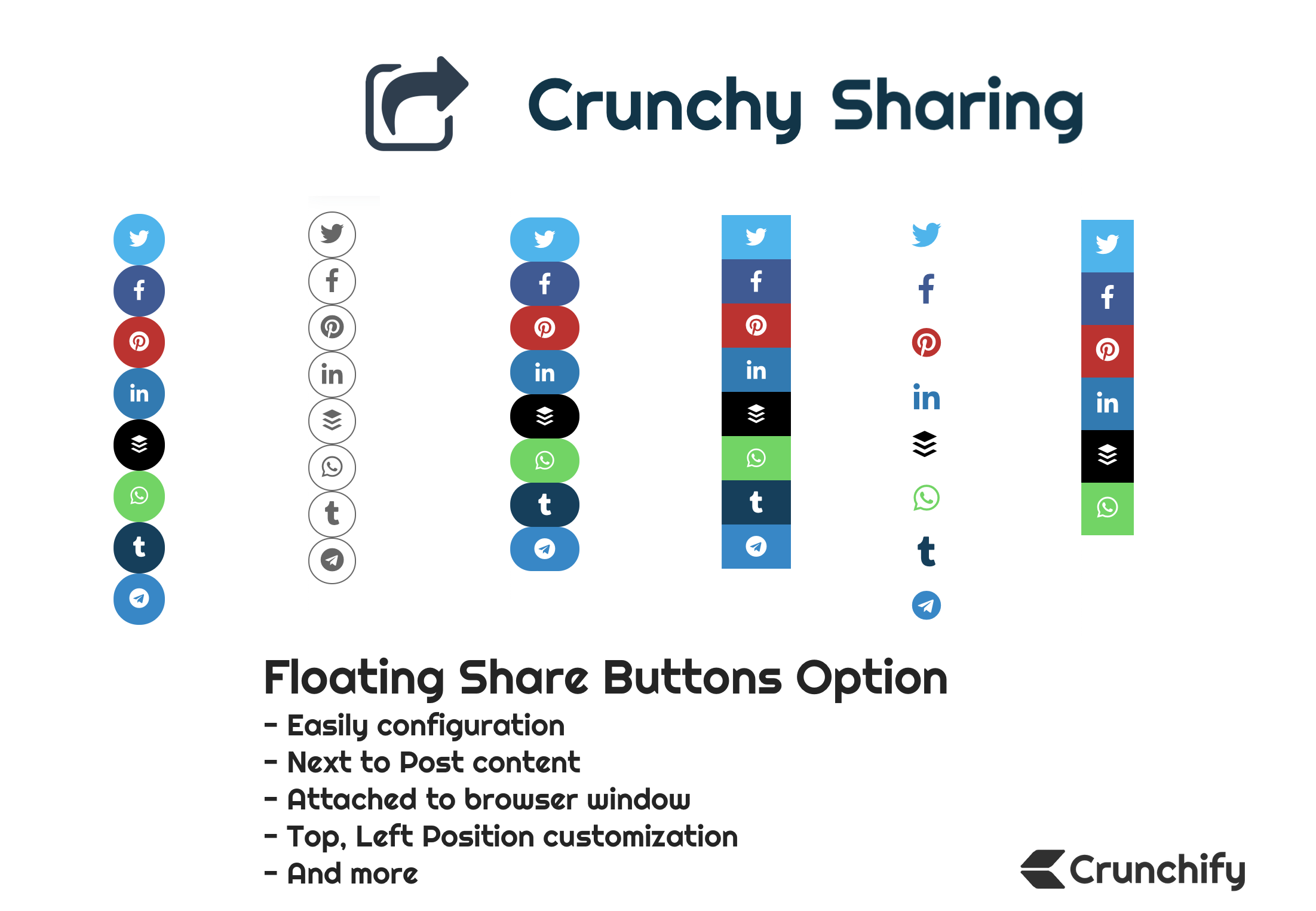 We can't imagine a site without Social Sharing buttons. It's must and absolutely required. This plugin adds Social Sharing buttons after each post:
Supported Sharing Options
Twitter
Buffer
Pinterest
Email
Speed optimization is always be our goal and we have created this plugin to achieve that 🙂
Crunchy Sharing is the Fastest Social Sharing WordPress Plugin!
It is created with performance in mind. Without making any query to Database, External API endpoint. Social Sharing buttons loads in fraction of seconds.
2. Share Buttons by AddThis
Link: https://wordpress.org/plugins/addthis/
Share buttons from AddThis help you get more traffic from sharing through social networks.

3. AddToAny Share Buttons
Link: https://wordpress.org/plugins/add-to-any/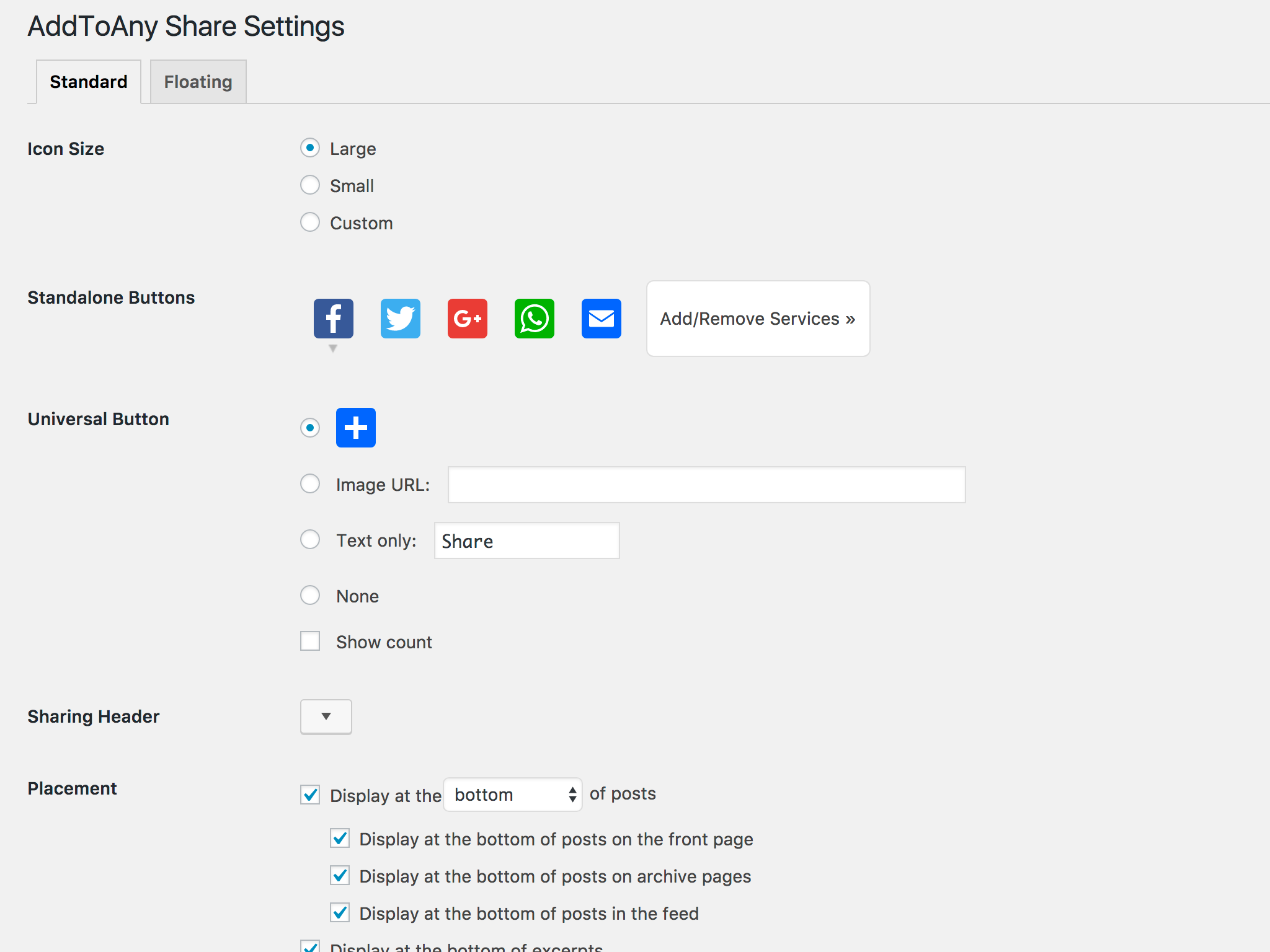 The AddToAny WordPress sharing plugin helps people share your posts and pages to any service, such as Facebook, Twitter, Pinterest, Google, WhatsApp, LinkedIn, Tumblr, Reddit, and over 100 more sharing and social media sites & apps.