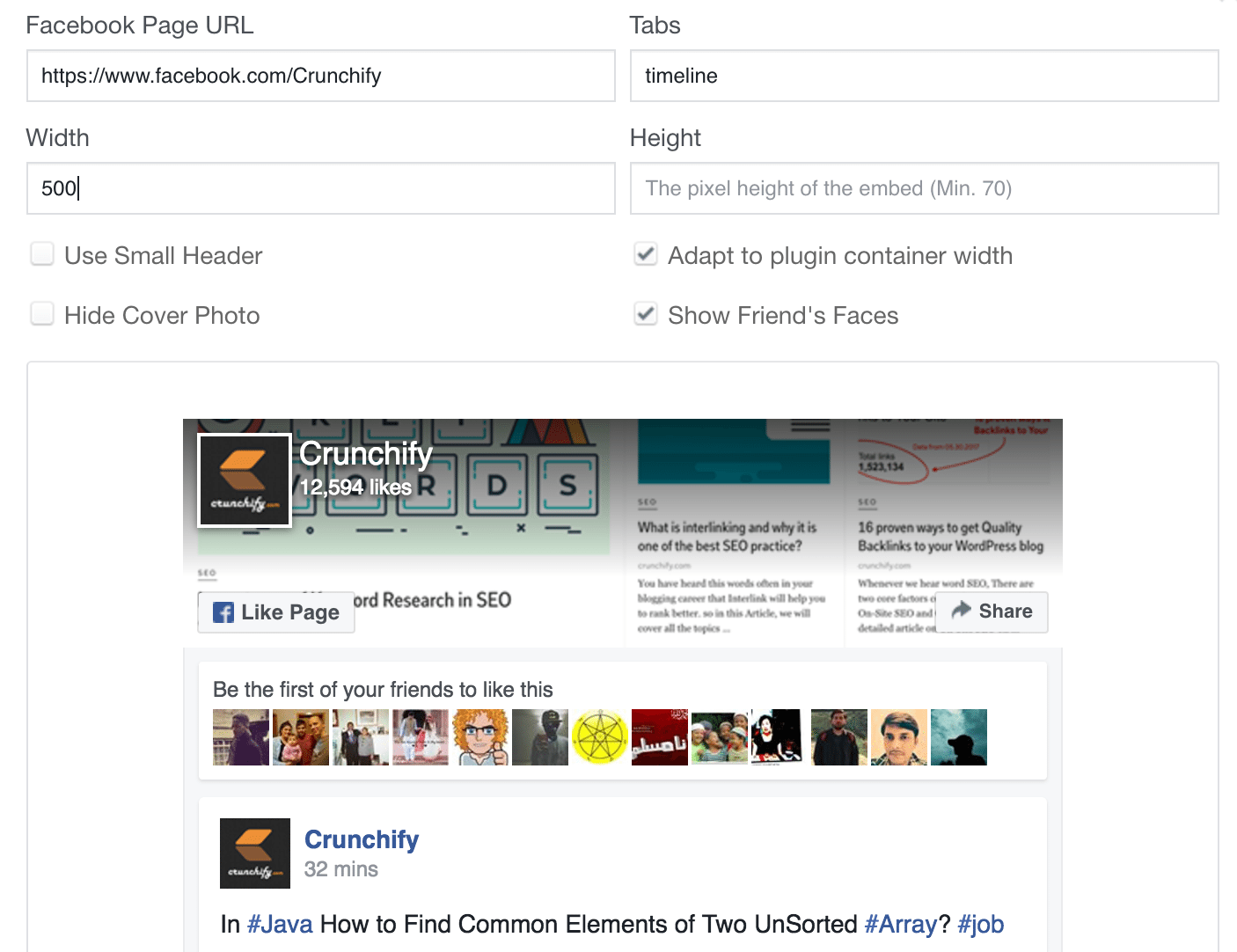 It's been long time we have updated Facebook Members WordPress plugin. Yesterday finally we go chance to update Facebook Members plugin with security fixes and latest version of Facebook Page APIs.
Plugin has been updated with below changes.
7.1
Fixed issue reported in Github here.
7.0
Updated to latest Facebook API
Security Fixes
Facebook Page Plugin Integration
Removed deprecated Facebook Recommendation Bar functionality
crunchify.com URLs now changed to https
Bug Fixes
Added small_header Option
Added adapt_container_width option
Added hide_cover option
Modified CSS style loading
I would suggest users to update to latest plugin. It's always a good idea to update to latest WordPress version and latest WordPress plugins to avoid any security risks.
Over the last few years Facebook has been updating their Page Plugin with lot more options and we have incorporated all options in recent plugin release.
Don't forget, you have an option to contribute to Facebook Members WordPress plugin on Github. Also, if you find any issue then please submit a bug there.