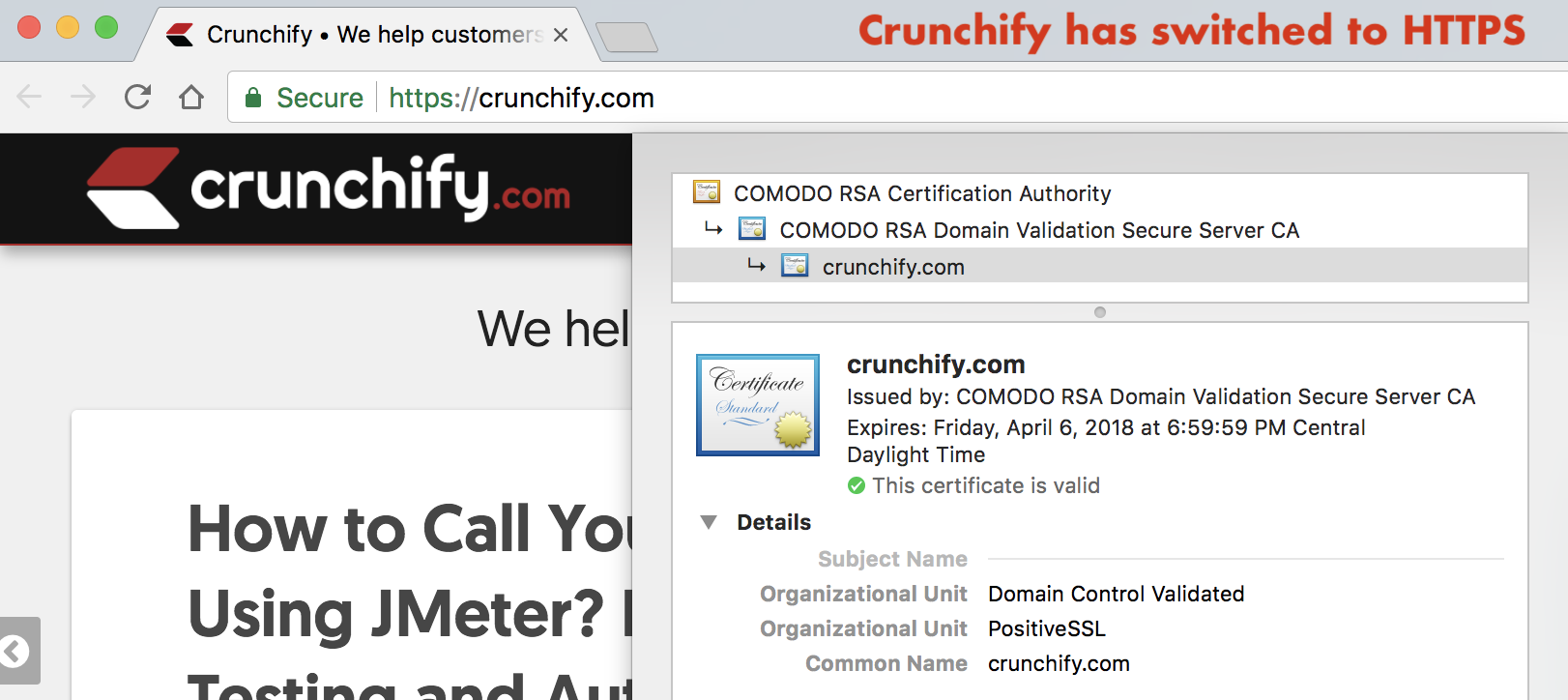 Finally it's a time for us to move over to HTTPS. Almost a year ago, we have published an article on how to move your WordPress Site to HTTPS.
We tried moving over to HTTPs sometime back but because of some issues we moved back to HTTP and now we are back to HTTPs 🙂
Whole world is slowly moving to HTTPs. As per latest update more than 50% of the top 100 sites moved over to HTTPs. SSL means Secure Socket Layer.
When you transfer data over to internet, then with HTTPs all data will be protected and encrypted so nobody could read it plain text data.
How to get SSL certificate? Best way to head over to Namecheap SSL cert page to get cheapest and secure SSL certificate.
As you see below tweet, Sundar Pichai, Google's CEO mentioned that starting Chrome version 68, Chrome will explicitly highlight your site as Not secure starting July 2018.
Important change to improve security – Beginning in July 2018 with the release of Chrome 68, Chrome will mark all HTTP sites as "not secure" https://t.co/hQVEoHoEBU

— Sundar Pichai (@sundarpichai) February 9, 2018

This change will definitely not good for your site. You may lose user trust and visitors. I would suggest you to move over to HTTPs at your earliest.
Regarding our HTTPS move, we are still fixing some more minor other issues related to HTTPS. If you face any problem loading site then let us know via comment and we will try to fix it ASAP.
Happy secure blogging and keep visiting.