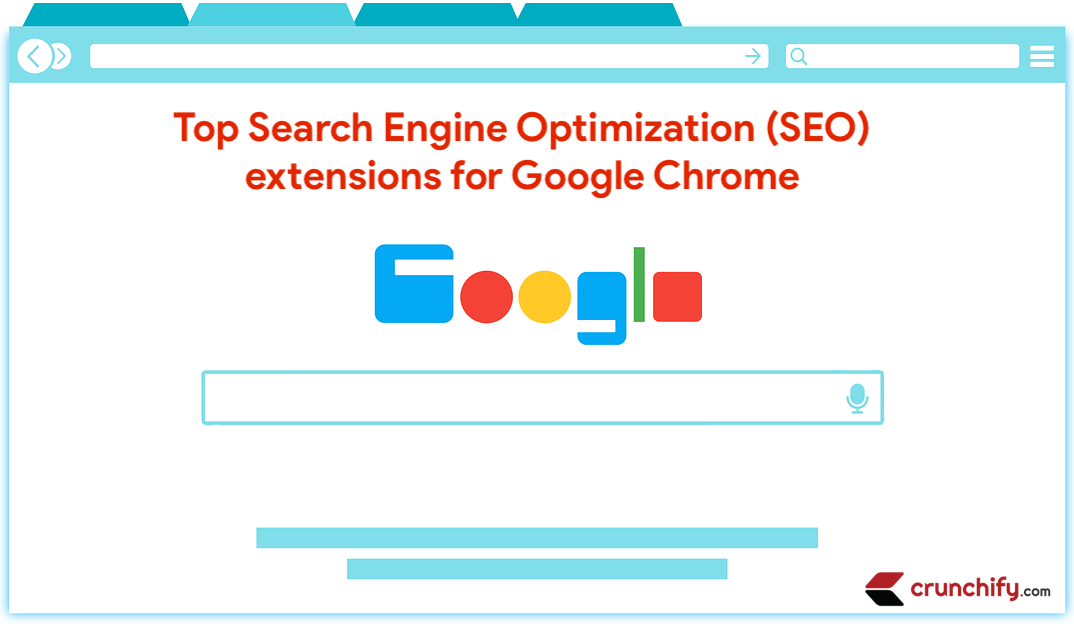 Top Search Engine Optimization (SEO) extensions for Google Chrome
The web browser is arguably the most important piece of software on your computer.
You spend much of your time online inside a browser: When you search, chat, email, shop, bank, read the news, and watch videos online, you often do all this using a browser.
Chrome is the best Web Browser around the globe with 62% popularity.

It's been very long time I moved to Google Chrome and specially BETA Channel. While working on Chrome I've found some very useful SEO extensions which I want to share with you.
Search Engine Optimization is very big topic. In this tutorial we are not going in details on SEO but only top SEO Chrome Extensions only.
Have a question on any of below Chrome Extension?
seo site tools chrome extension
seo for chrome extension
quick seo extension
seo quake extension
search counter extension
chrome extensions
mozbar extension
Let's get started:
1. SEOquake
Link: https://chrome.google.com/webstore/detail/seoquake/akdgnmcogleenhbclghghlkkdndkjdjc?hl=en

It displays the Google PageRank, Alexa rank and other SEO parameters of any webpage, highlights nofollow links, text density, check and compare urls.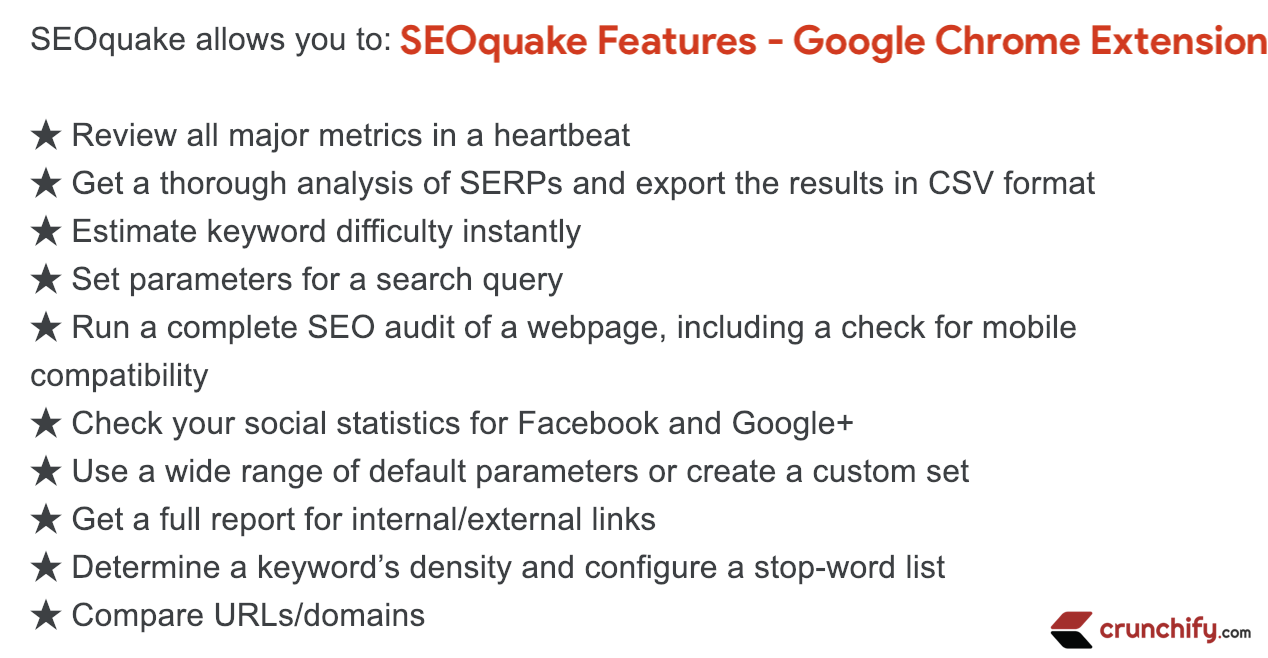 Here is a full list of SEO parameters:
Google PageRank
Yahoo links
Bing index
Delicious index
Whois link
Nofollow links
2. META SEO inspector
Link: https://chrome.google.com/webstore/detail/meta-seo-inspector/ibkclpciafdglkjkcibmohobjkcfkaef?hl=en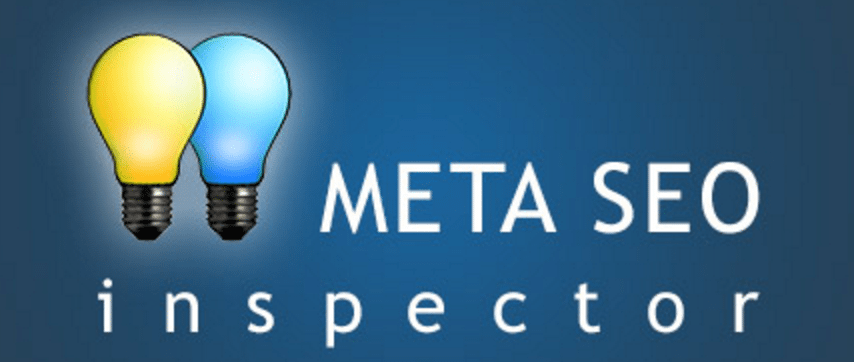 This extension is mainly aimed at web developers that need to verify the HTML of their site to follow the Webmasters' Google Guidelines, but even to who is curious about any page contents that are usually not visible, but can reveal interesting site properties.
Alerts are showed when the metadata is not within certain ranges, for example when the description tag is too short, or too long.
3. MozBar
Link: https://chrome.google.com/webstore/detail/mozbar/eakacpaijcpapndcfffdgphdiccmpknp?hl=en
Moz lets you create custom searches, compare link metrics, highlight links and keywords, quickly expose page elements, and access other powerful SEO tools—all in-line with your browser.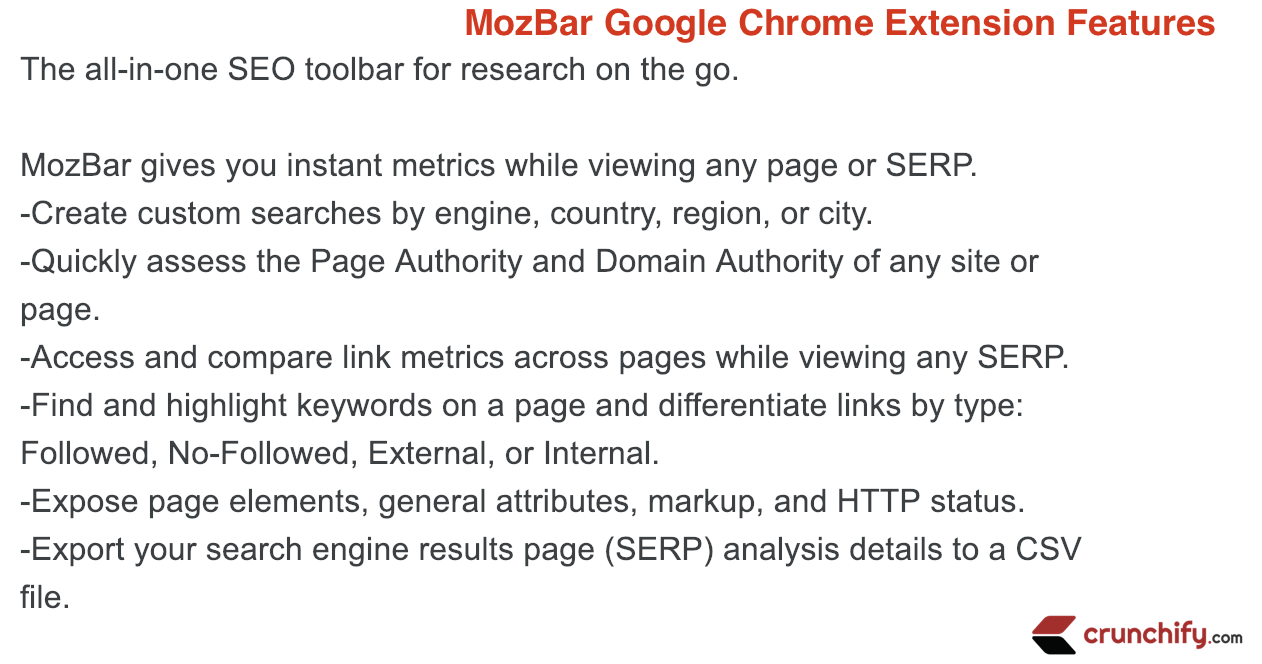 MozBar lets you:
Access important SEO metrics at a glance as you surf the web.
Create custom searches by search engine, country, and region or city.
See how difficult it is to rank for a given keyword.
Expose page elements with the Analyze Page overlay.
Preview and validate authorship, schema.org, and other markup inside the browser.
View social metrics for Facebook, Twitter, and Google+.
Let us know your best SEO chrome extension if you don't find it here.