It's been awesome last few weeks and we have got awesome response on Crunchify Forum powered by Discourse. With over 1 billions users on Facebook it's really handy and beneficial for Forum admin to add Facebook login button. With single click any Facebook user can signup for forum.
Here are the simple steps on how to get started setting up Facebook Sign Up button. Configuring Facebook login for Discourse.
Step-1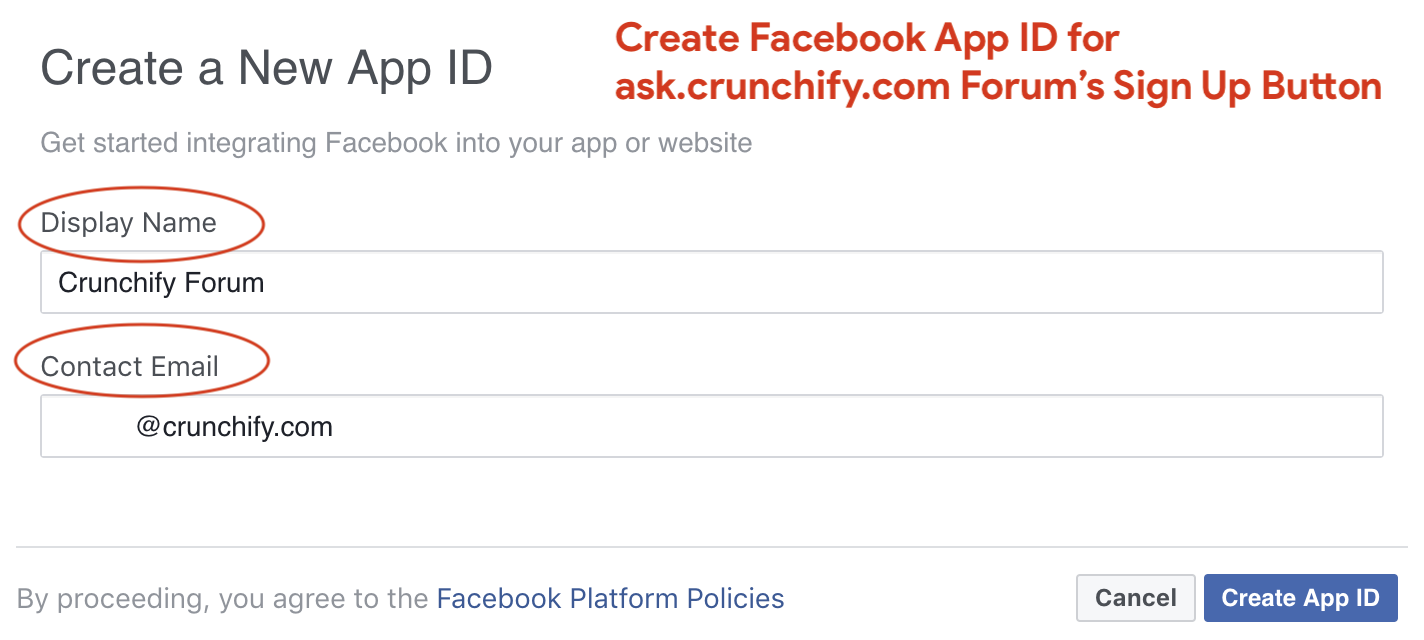 Step-2
You should see list of Product on next screen.
From Product Page select Facebook Login and click Set Up.

Next you will see a question asking for: Use the Quickstart to add Facebook Login to your app. To get started, select the platform for this app.

Step-3
Go to Facebook Login
Select below settings for Client OAuth Settings.

Provide Valid OAuth redirect URIs: https://ask.crunchify.com/auth/facebook/callback
Select YES for Login from devices
Select YES for Client OAuth Login
Select YES for Web OAuth Login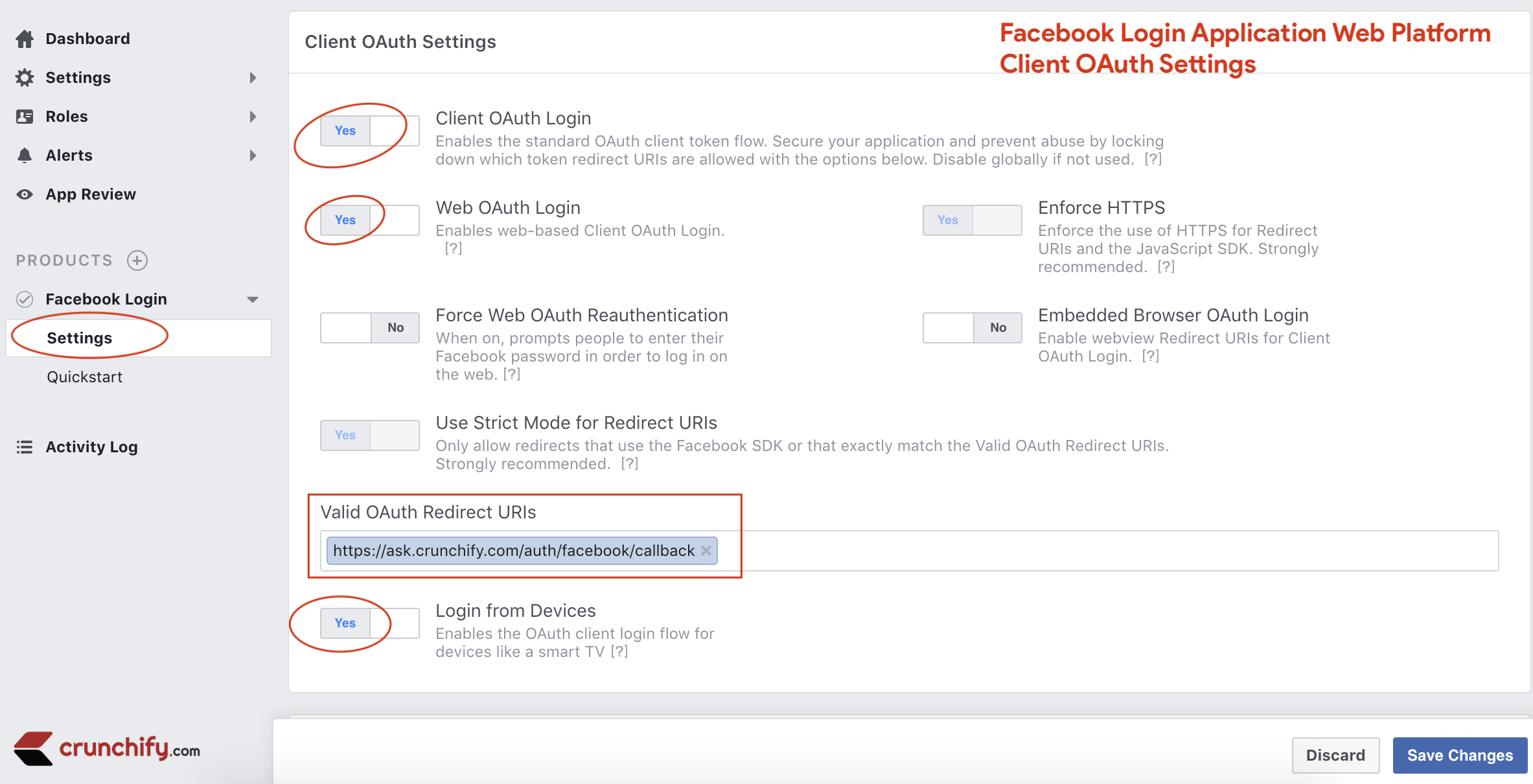 Step-4
Go to Settings and click on Basic
Provide Privacy and TOS URLs
Set Status to LIVE
Click on Save Changes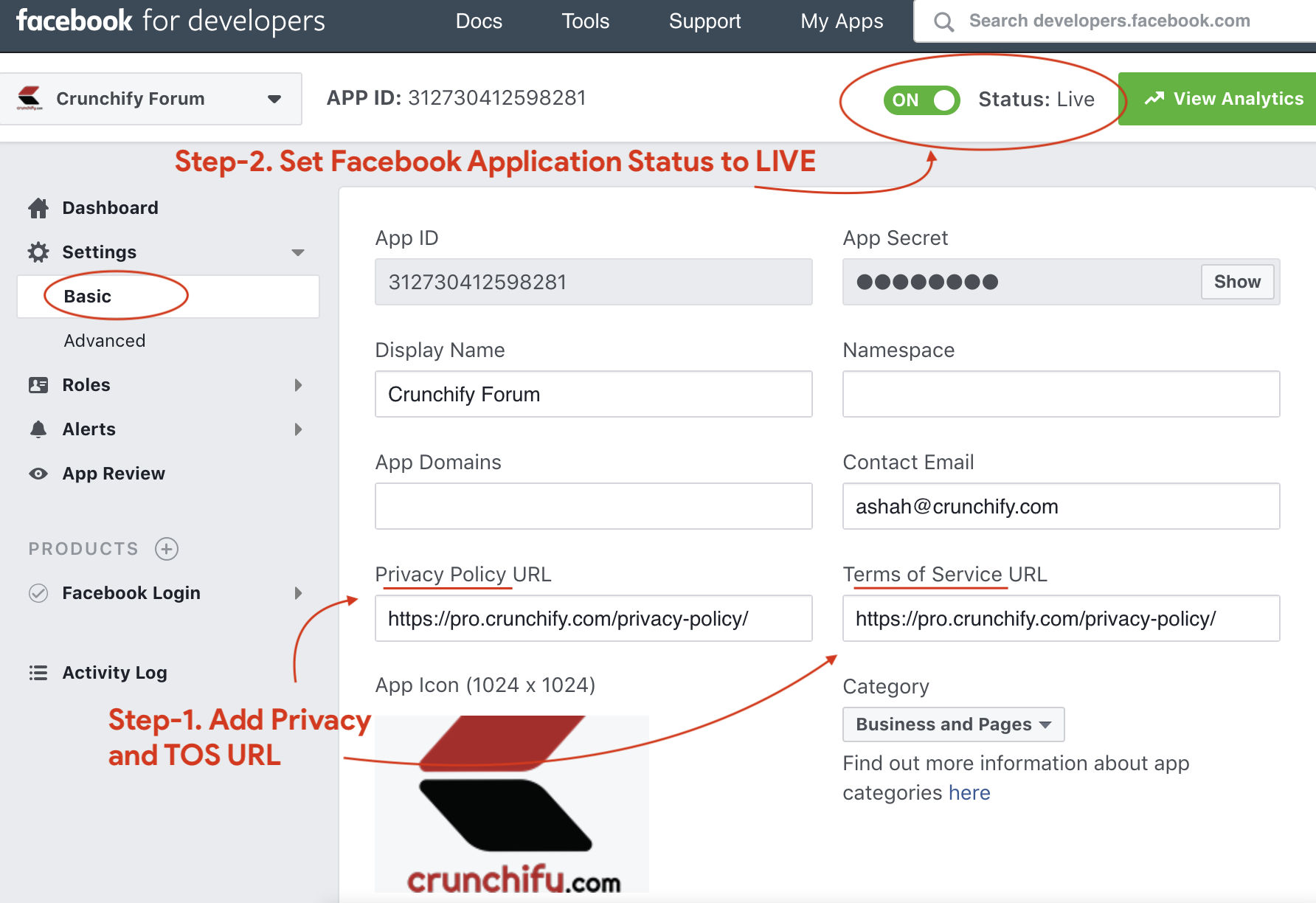 Step-5
Go to Discourse.org Admin Panel and Click on Login Tab
Provide Facebook App ID and App Secret

And you should be all set.
Just refresh your forum and click on Sign up to see Sign Up with Facebook button.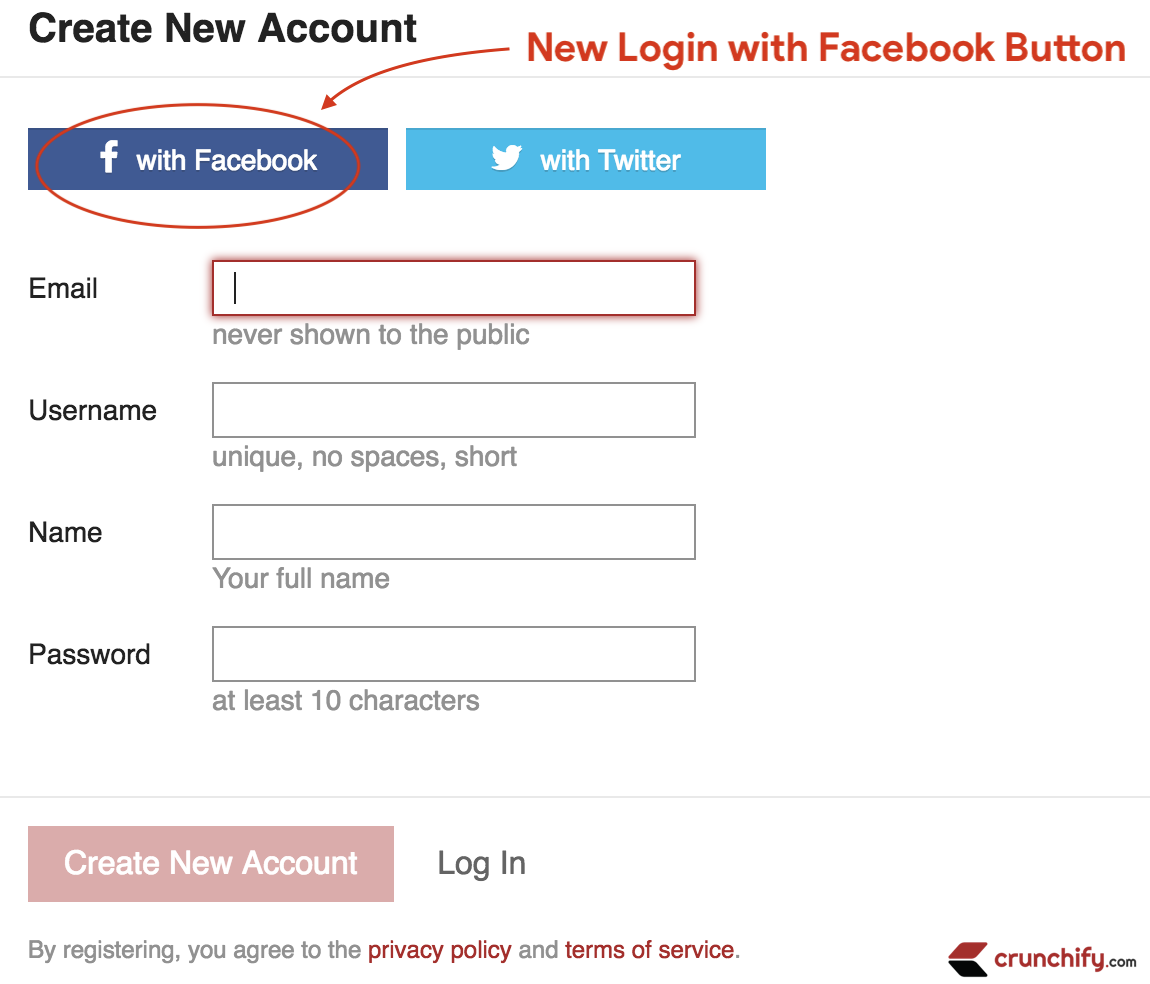 Let me know if you face any issue setting this up.
Note: In 2023, we have decided to close our forum. All the tutorials regarding discourse forum setup are still valid. Let us know if you have any questions around the same.