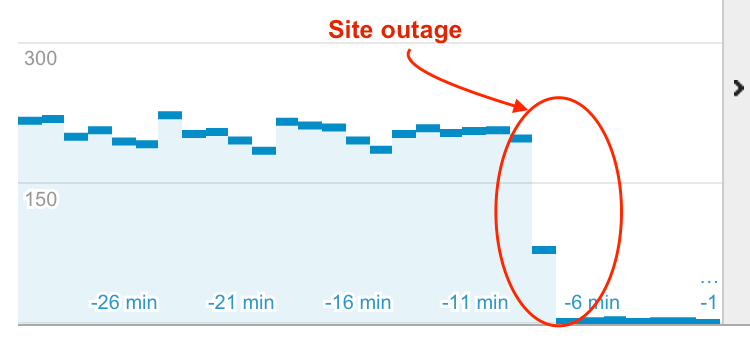 Google Analytics for site up down status? Yes. It's not the best solution but I like it. As many of now know that – Pingdom recently announced the closure of free service plan and new starter plan starts from $14.95/month.
I feel it's too costly even for starter plan.
Site Speed Metrics – Pingdom vs. Google Analytics?
I have been using Pingdom since last 5 years for immediate alert for any site down alert. My current setting is to do http ping check every 1 min and if site down continuous 2 minutes then alert me.
Fortunately since last two years we didn't face any issue with Squidix hosting except some upstream network connectivity issue. So I hardly got any alert from Pingdom about site down. So recently we have cancelled pingdom .
As you see in below video – there are almost more than 2000 active users on site.
I personally visit Google Analytic's active connection page frequently to see how my site is behaving. During the observation as you see below – we noticed couple of time site outage and immediately reported below screenshots hosting provider for better insight and timeframe check.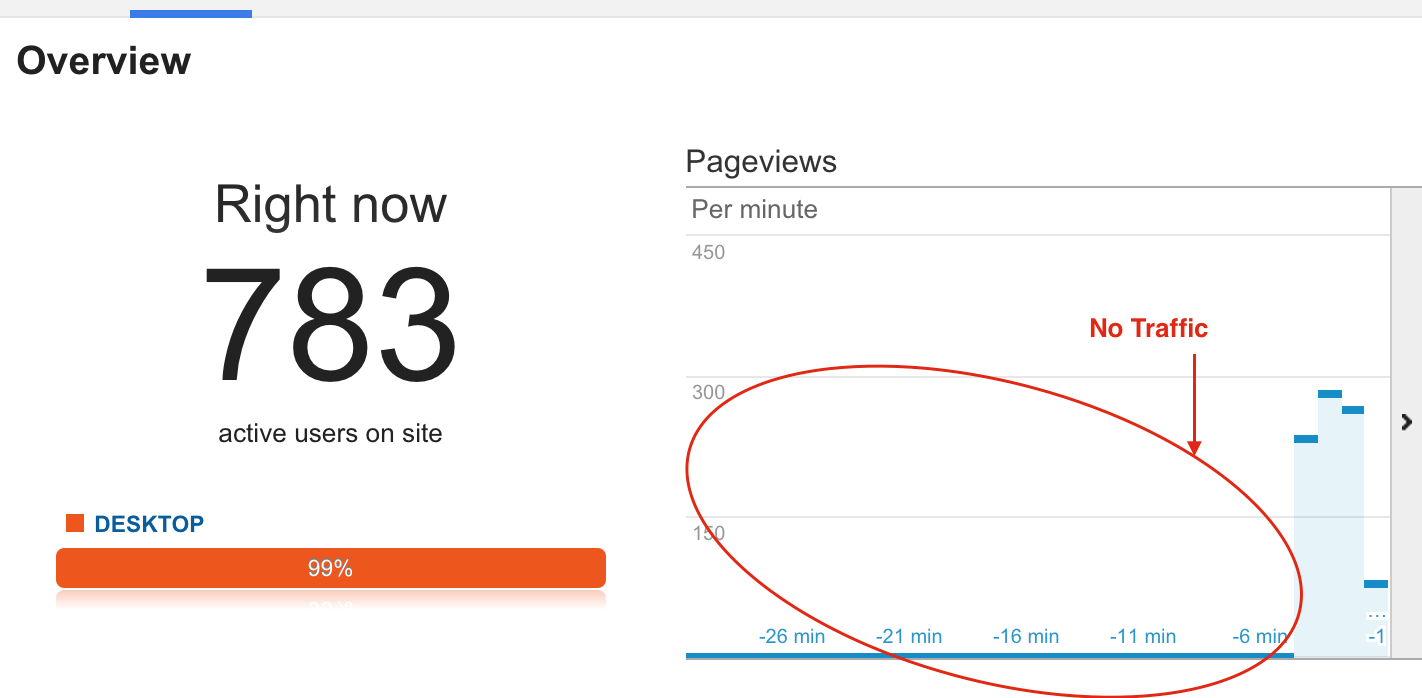 I would suggest you Real-Time -> Overview tab inside Google Analytics Reporting tab to observe the same.
Jetpack WordPress plugin also now comes with ping check module. I would suggest you to enable that module if you don't want to sign up for costly Pingdom's starter package.
I'll share more and more Google Analytics tips like ecommerce tracking, set and measure goals, Site search and adwords linking, etc in the future articles. Please stay tuned for the same.