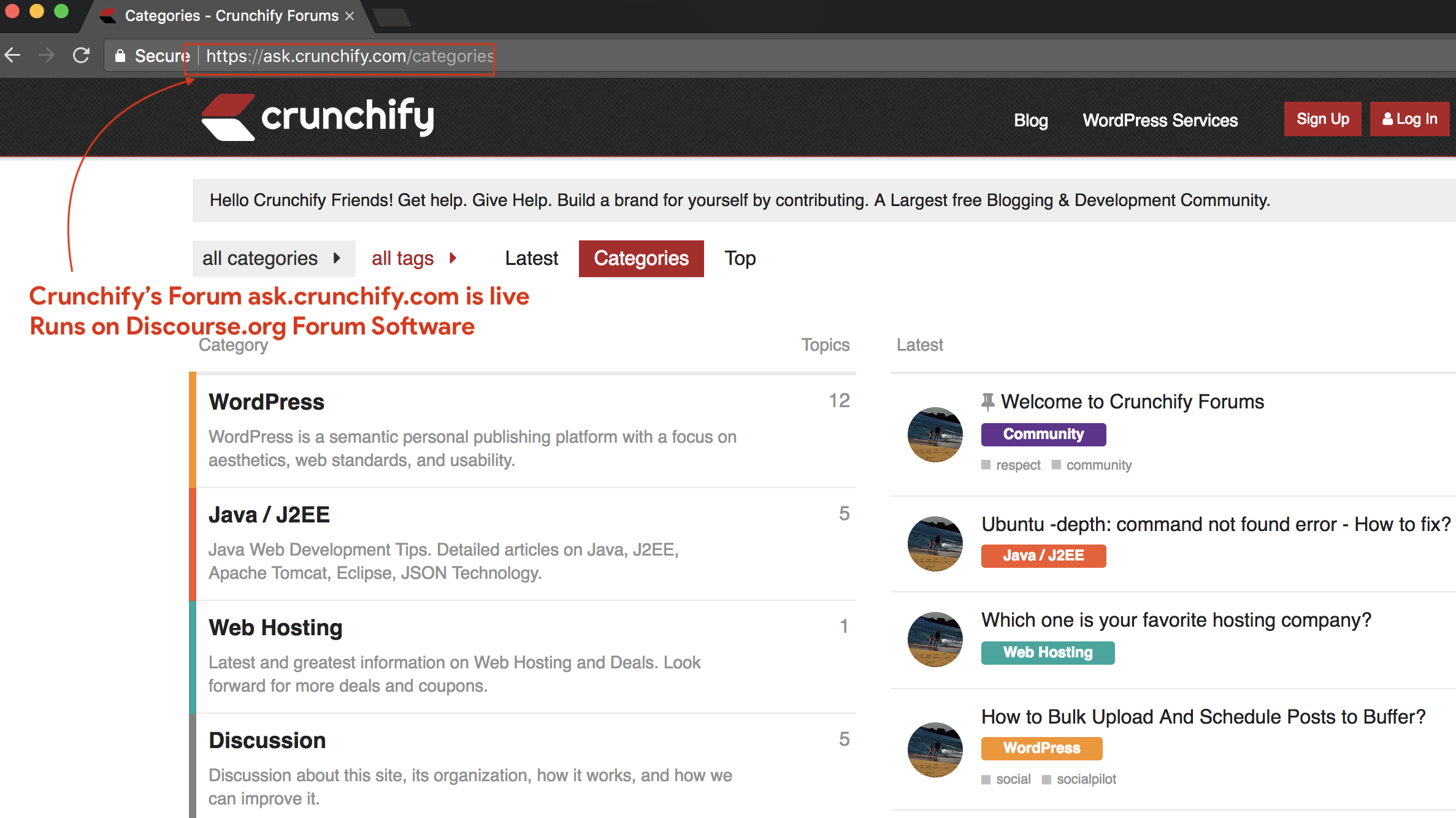 What if you want a forum on your blog?
Well there are plenty of open source forum systems available. But what about integrating your blog CMS (Content Management Software) with your new forum? There are some effective WordPress plugins to help you accomplish this. But choosing the right one is critical.
There are many plugins to help you accomplish this, but I found 4 best WordPress Plugins that actually do what they say they do!
1) Discourse.org Forum (I would recommend this)
Link: https://discourse.org
Demo: https://ask.crunchify.com
Discourse is the 100% open source discussion platform built for the next decade of the Internet. It works as:
a discussion forum
a long-form chat room
It's my favorite forum software. It's free, modern and complete javascript based. It doesn't even look like a forum and that's a beauty.
On Crunchify, we are using Discourse Forum.
2) Simple:Press Forum
Link: https://simple-press.com/
Simple:Press is a feature rich forum plugin for WordPress. It fully integrates into your WordPress based site utilizing the same user records and database and displaying on a single WordPress page. It is fully customizable and comes with a number of skins and sets of icons to get you started. Current users have shown it to be fully scalable whether your site membership numbers the tens or the thousands.
Through it's powerful and flexible permissions system it is suitable for those who wish to run private, specialist forums with invited members but is equally able to accommodate open, public forums that allow guest posting.
3) bbPress
Link: https://bbpress.org/

bbPress is plain and simple forum software, plain and simple. It's easy to use, easy to administrate, fast and clean. But don't let its simplicity deceive you; underneath the gleam, it's got some powerful features and is highly customizable.
4) phpBB
Link: https://phpbb.com/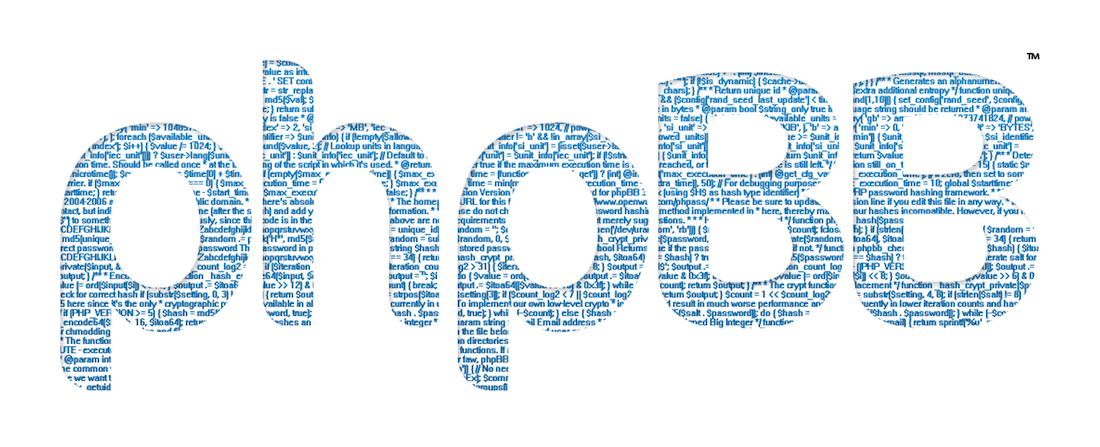 phpBB is free and open source forum software that is easy to use, powerful, and highly customizable. I also played with phpBB some time back but I never liked it.
It has standard forum layout which I kind of don't like anymore.
I personally don't against it but I simply don't like it. Reason I mentioned this as my 4th choice as it's one of the most used forum software around the globe.
Note: In 2023, we have decided to close our forum. All the tutorials regarding discourse forum setup are still valid. Let us know if you have any questions around the same.