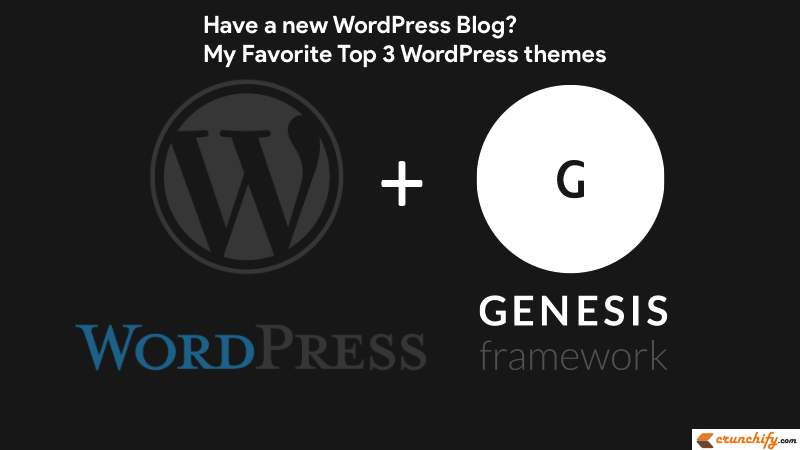 Are you new to WordPress? Have you recently started your new blog? Well, you are not alone. Thousands of users start their own blog every day. Some comes from WordPress.com service or some directly gets new domain and hosting service.
On crunchify.com we are using premium Genesis Framework but purchasing paid theme on first attempt may not make sense for new users. New users may want to first play with WordPress features and then once they get familiar with most of the tips and tricks, they may consider moving to premium themes or plugins. I did the same when I started my blog almost 8 years back 🙂
Now a days WordPress release cycle is very fast, new release almost every 3 months. That's 4 releases every year. Reason for this tutorial is to make sure, we do have stable and standard theme which we wouldn't want to change/update after every major WordPress release. Theme should works as it is if it's developed by experience WordPress consultant/developer.
Lots of the biggest changes are coming to WordPress 4.5 and under the hood updates. It's really easy to add support for some of these features to your existing WordPress theme, but if you're looking for a theme that works great with WordPress out of the box, including support for custom menus, post types and taxonomies.
There are more than 1800 themes available on WordPress Theme Directory. Are you looking for Best Free WordPress themes? Check out these my favorite free themes with superb support options.
Theme-1) Infinity Pro by Genesis Framework
DEMO.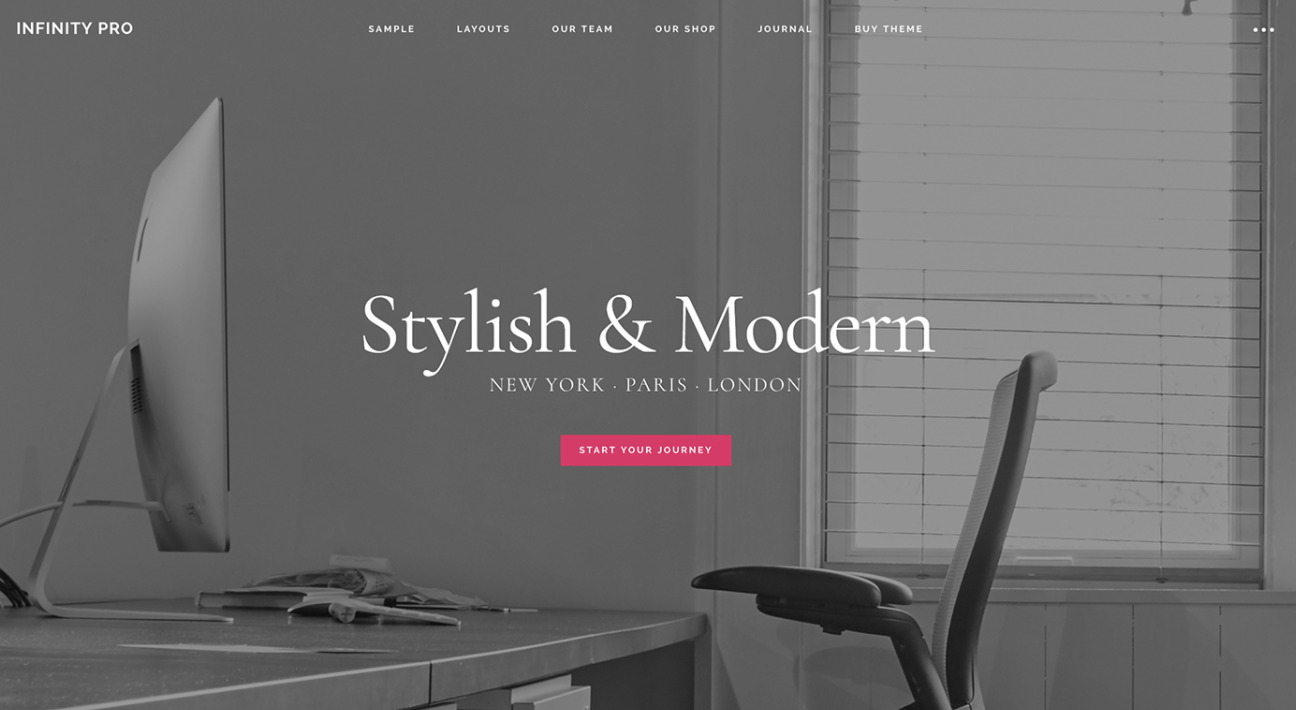 Infinity Pro is super responsive, latest, stylish and WooCommerce Ready theme from Genesis framework team.
I Simply love this theme. Multiple Content/ Sidebar Layouts, Author page, Landing page and lost more functionality comes by default with it.
If you would like then you could see live demo here.
On Crunchify, We are using Eleven40 Genesis Framework theme. Tutorial on why we moved to Genesis Framework? Complete Analysis.
Theme-2) Altitude Pro Theme
DEMO.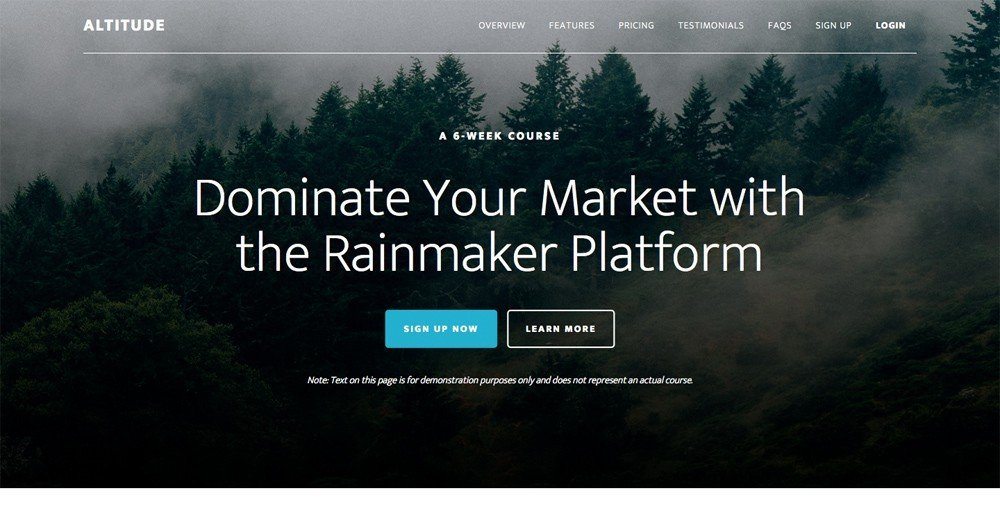 Very stunning website look with default content for you to import and modify as per your need. I personally like this theme and use it on my multiple clients site as it provides more professional touch to theme.
Very simple layout and shiny fonts makes it awesome among others. Comes by default with pricing options table format, multiple background images and customized FAQ section are the most welcome addition to the theme.
Get your copy here.
Theme-3) Button
Link: https://wordpress.org/themes/button/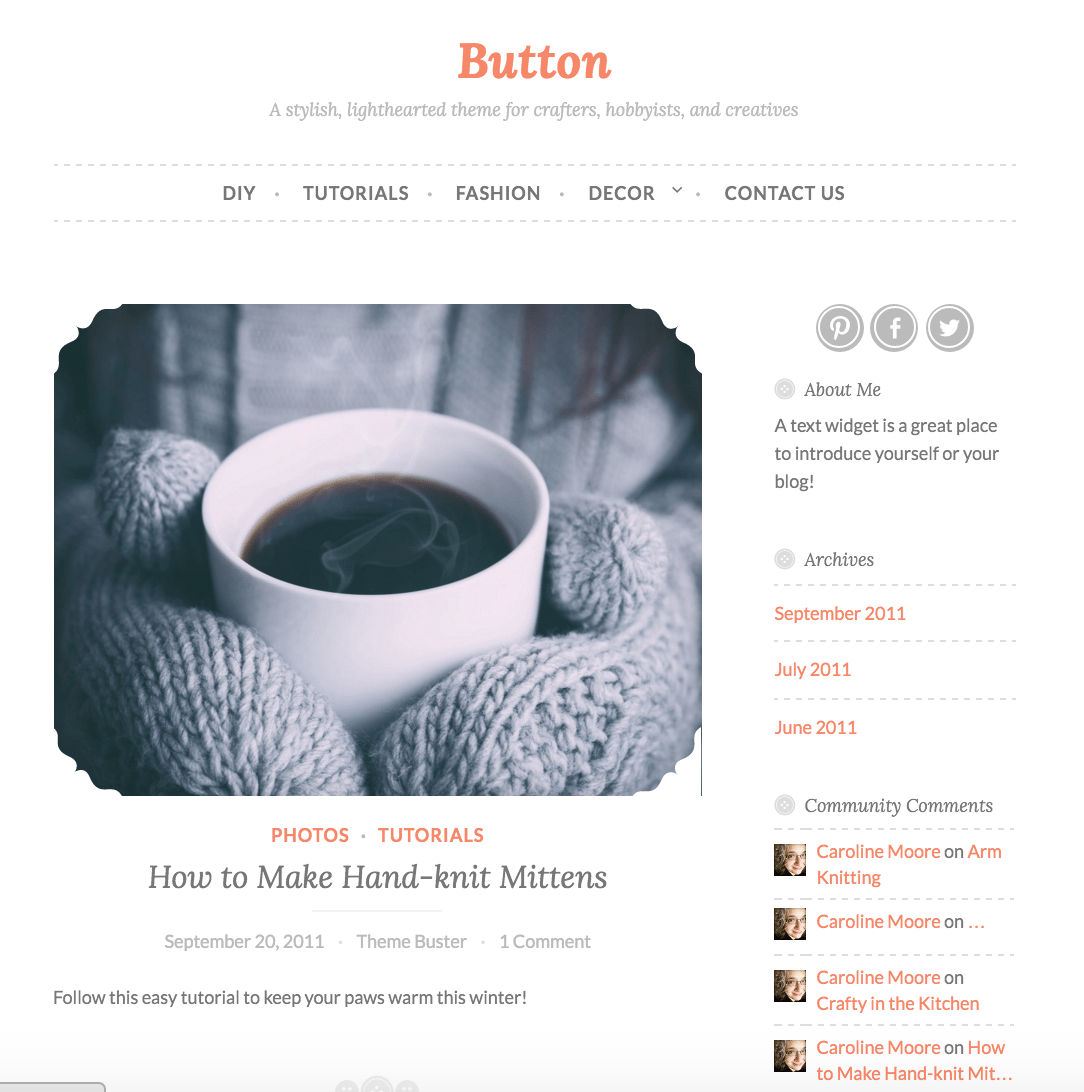 Below are the top features for Button WordPress Theme: