Today I was running Apache Tomcat from Eclipse and while accessing URL http://localhost:8080 found HTTP Status 404 – Not Found error.
The origin server did not find a current representation for the target resource or is not willing to disclose that one exists.
Do you have any of below questions?
Tomcat starts but doesn't display webpage
Can't connect to Tomcat even though it's running
How to Solve Common Tomcat Problems
Can't connect to localhost via browser. Can ping localhost
How to open tomcat home page in browser
localhost 8080 not working for tomcat
For all above types of issues, you are at right place.
I've setup Apache Tomcat by following detailed steps using in-depth tutorial.
Steps worked perfectly fine but as I didn't have any projects added to tomcat webapps folder it threw 404 error for me.
If you also face 404 Page not found error then try following below steps:
Step-1
Go to Eclipse IDE
Click on Servers Tab
Double click on Tomcat v9.0 Server at localhost

Step-2
New Apache Tomcat configuration page will open
Go to Server Location section
Select Use Tomcat installation (takes control of Tomcat installation)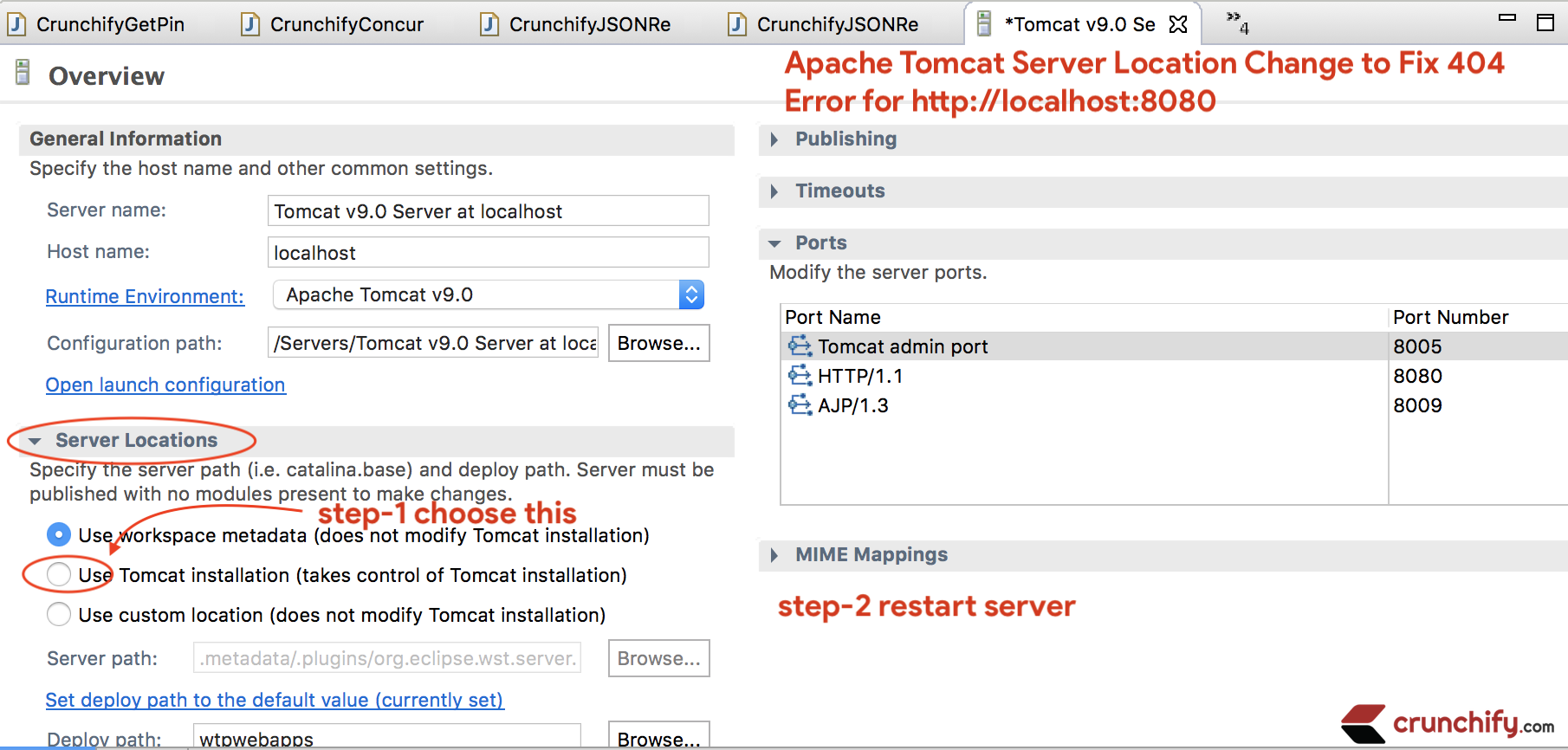 Step-3
Save configuration
Restart Server by right clicking on tomcat server and click Restart
Visit http://localhost:8080 again and now you should see working tomcat page

I hope this tutorial works well for you. Happy coding and keep visiting.
This tutorial works for Apache Tomcat 10.0 too.