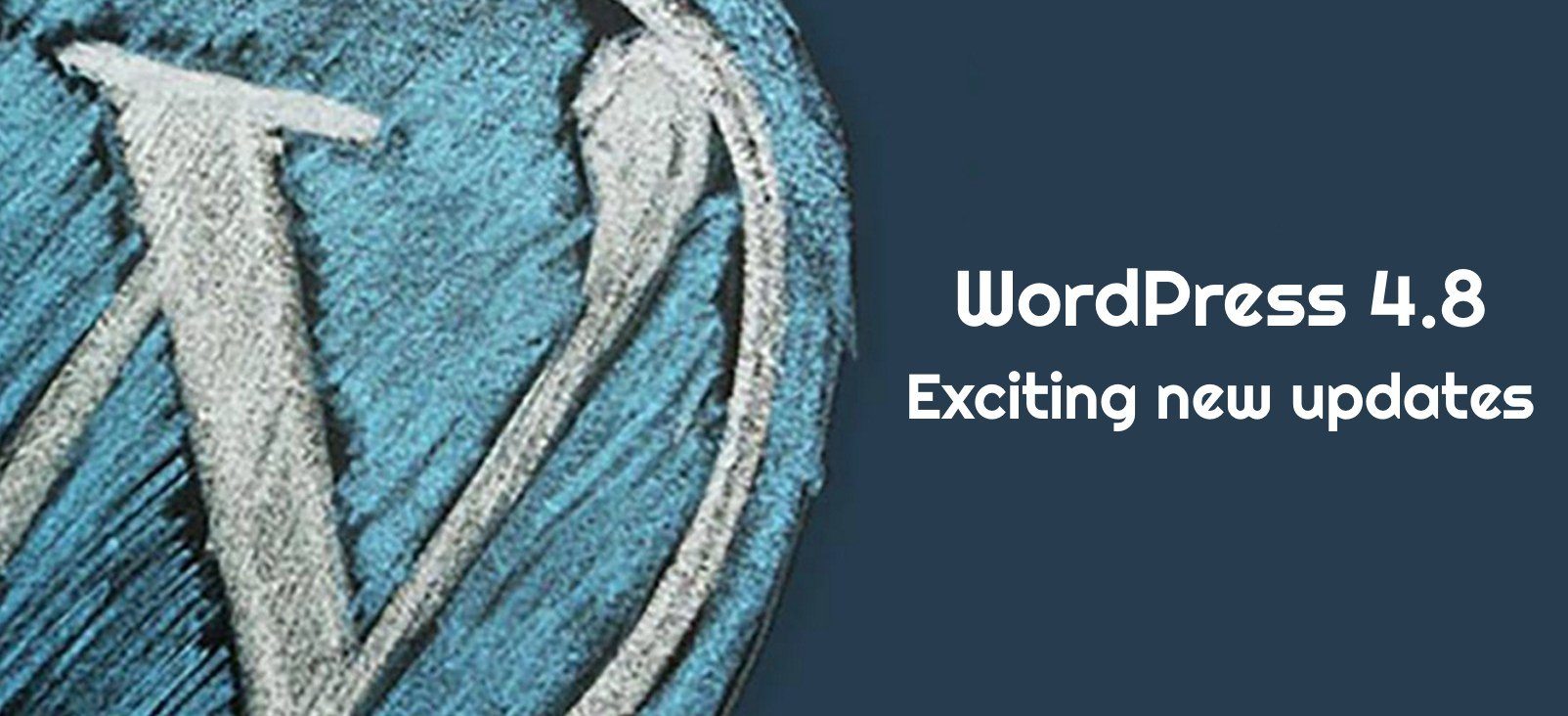 WordPress 4.8 is around the corner. June 8th is a tentative release date for WordPress 4.8.
Today I've upgraded my WordPress running on localhost on MAMP. So far I'm in love with all the features which WordPress 4.8 provides.
Without spending more time, let's continue.
Here are all changes coming in WordPress 4.8
1. Better Link Editor in TinyMCE

I believe, you got an idea already. There is no further explanation required 🙂
I simply love this and it's one of the most welcomed feature for WordPress community especially for you if you modify or add lots of links in single blog post.
2. Brand new Image Widget, Video Widget and Audio Widget
Just drag and drop like any other widget to your widget area and you will see nice Audio, Video and Image widget.
There is no need to copy Image link with HTML tag to sidebar to show images in sidebar.
Usually folks upload image to their post editor first and then copy code from HTML editor and put it into Widget.
Take a look at below GIF. Shows simplicity.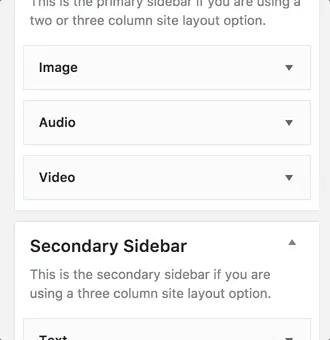 3. Impressive Rich-text Widget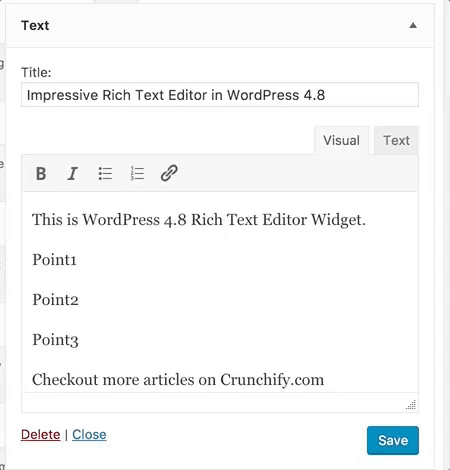 Like normal Post Editor TinyMCE, now text widget also support basic text formatting options:
Bold
Italic
Bullet point
Link Addition
4. WordPress Event and News Dashboard Widget
Dashboard News Widget Includes Upcoming Local WordPress Meetups by your area.
There are 1,180 WordPress meetups registered on Meetup.com and about 100 WordCamps scheduled for this year. It is best effort to remind users of the WordPress Communities that are around world-wide.
The News Dashboard widget has been modified to include Meetups and WordCamps near a user's location and user can also change their location.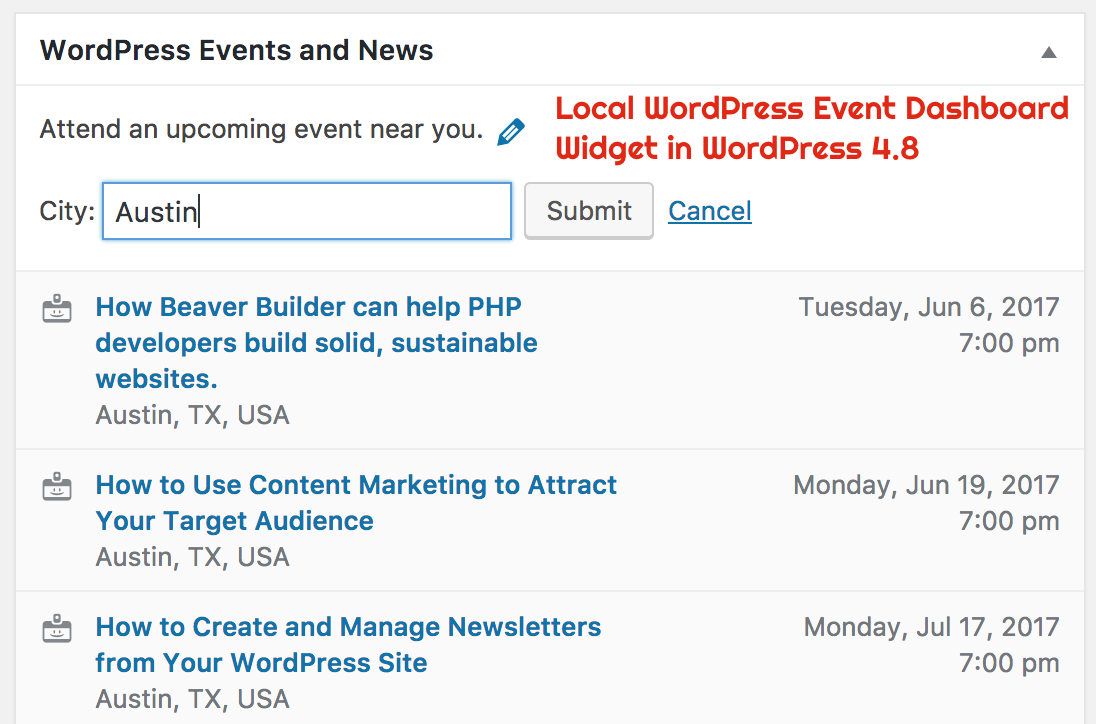 This widget will try to access your location automatically. If it goes incorrect, you can change your location by clicking Pencil button and it will opens a box where you can type in your City.
In addition to these visual updates, it also includes under the hood lots of updates like
New Media Widgets API
Changes related to Multisite
Text-Editor JavaScript API
and more +
If you believe you find any bug, you can report it to the Alpha/Beta section of the WordPress forums. You can provide as much detail about the bug as possible.