Images, Videos and Quality Media is essential for any blogging business. There is no doubt, all of these media files drives more and more visual effect on user behavior. It's good approach to show quality image rather writing 200 words of paragraph :).
On Crunchify.com, our business grew day by day we need complete file management solution for our company. Below are my favorite 3 File Management Plugins for WordPress which we tried and liked.
1. Media Library Assistant
Link: https://wordpress.org/plugins/media-library-assistant/
The Media Library Assistant provides several enhancements for managing the Media Library, including:
Shortcuts
Powerful content templates
Attachment metadata
PTC, EXIF (including GPS), XMP and PDF metadata
Support for WPML and Polylang
Integrates with Photonic Gallery, Jetpack and other plugins
Support for mime data
and more…
2. Groups File Access
Link: http://codecanyon.net/item/groups-file-access-wordpress-plugin/2228793
Groups File Access is a WordPress plugin that allows to provide file download links for authorized users. Access to files is restricted to users by their group membership.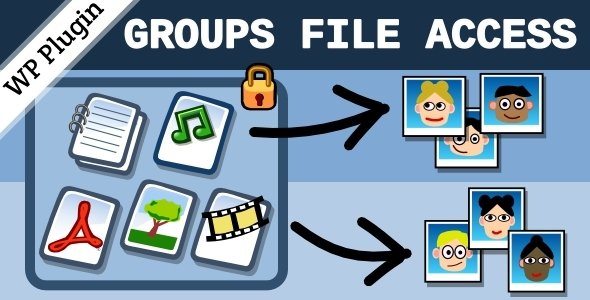 Features:
Restrict access to downloads to authorized user groups
Full multisite support (WordPress network installations)
File management area
File access notifications (customizable)
Flexible shortcodes: groups_can_access_file, groups_can_not_access_file, groups_file_info, groups_file_url, groups_file_link, groups_file_visibility
Limited or unlimited number of downloads per user
3) WP-Filebase Download Manager

WP-Filebase is an advanced file download manager for WordPress. It keeps Files structured in Categories, offers a Template System to create sortable, paginated File Lists and can sideload Files from other websites. The Plugin is made for easy management of many Files and consistent output using Templates.
With WP-Filebase you can…
create dynamic paginated and sortable file lists
restrict downloads for certain user roles
build photo galleries
embed flash (or other formats) videos using a template player
easily publish MP3 and other audio files with automatic ID3 tag detection
allow users to upload files from the front-end