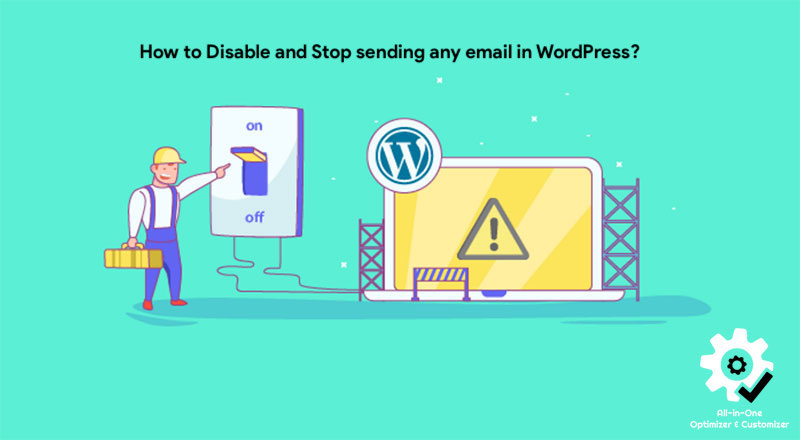 Email notifications can be helpful in keeping you updated on what's happening on your WordPress website, but there may be situations when you need to disable them.
For instance, if you're running a staging environment and don't want to send emails to real users or if you've been getting too many spam comments and need to stop notification emails from being sent to your inbox. In this post, we'll go over how to disable and stop sending any email in WordPress.
Do you have a requirement to stop sending any email to users? Then you are at right place.
How can I disable sending any email?
Just download plugin Crunchy Booster.
Go to AIO Optimizer -> WP-Admin Tweaks page.
Enable toggle: Disable sending any email.
It's essential to note that disabling all WordPress emails can have consequences, such as not receiving notifications for new comments, user registrations, or password resets. It's recommended to use this solution only if it's absolutely necessary.
Crunchy Booster is the Simplest WordPress Optimizer & Customizer Plugin!
It provides simplest, light weight, most powerful All-in-One 50+ Optimization, Customization, Webmaster, Database, Configuration, WordPress fine-tuning options in single plugin.
It's important to remember that disabling email in WordPress can impact functionality and may prevent important notifications from being sent to site administrators or users. It's important to carefully consider the impact of disabling email and to only do so if it is absolutely necessary.
That's it. You are all set. Let us know if you have any trouble.