Choosing Web Hosting Service is never an easy choice. At Crunchify, over last 9 years we have changed total 3 web hosting companies.
Reasons and considerations you have to do before choosing best web hosting:
Reasonable Price
No Downtime / 99.99% availability
Easy Domain management options
Easy cPanel options
Email Forwarder options
File Management Utilities
phpMyAdmin Interface
MySQL DB access
SSL Manager
Detailed Audit Log utility
and so on..
Over last week we got a chance to play with Hostinger web hosting Service and would love to share our feedback and review to all Crunchify readers.
Bootstrapped in 2004, Hostinger has over  29 million users in 178 countries.
Let's understand what all features Hostinger provides to their customers.
Web Hosting Plans:
Hostinger hosting plan starts at just $0.80/month.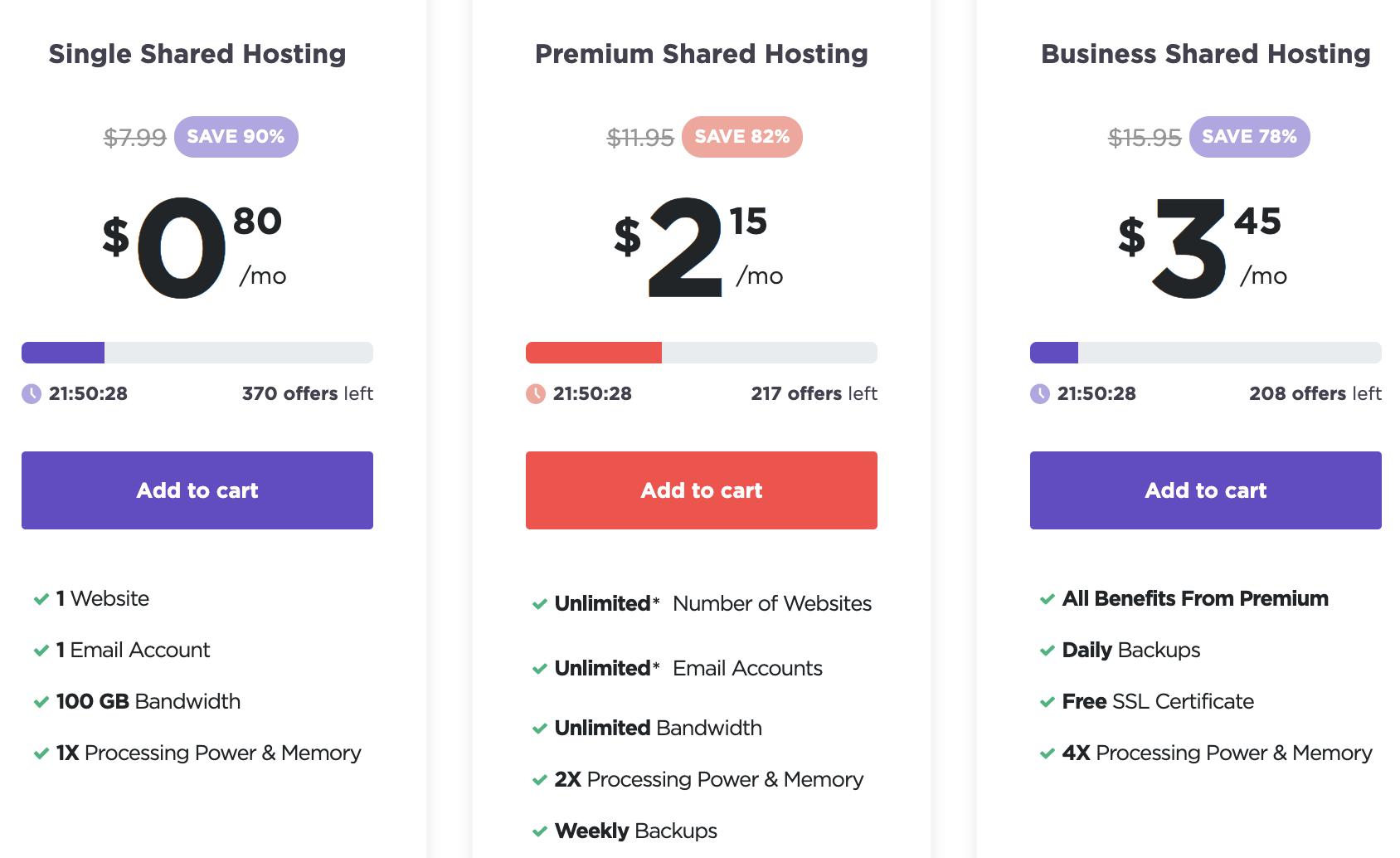 Premium and Business hosting also starts are reasonably good price. With just $3.45/month you will get all of below benefits.
Unlimited Websites
Unlimited Email Accounts
Unlimited Bandwidth
Daily Backups
Free SSL Certs
More Power and Memory for your website
Cloud hosting plans:
With starting at $7.45/month hostinger provides very reliable Cloud hosting solutions.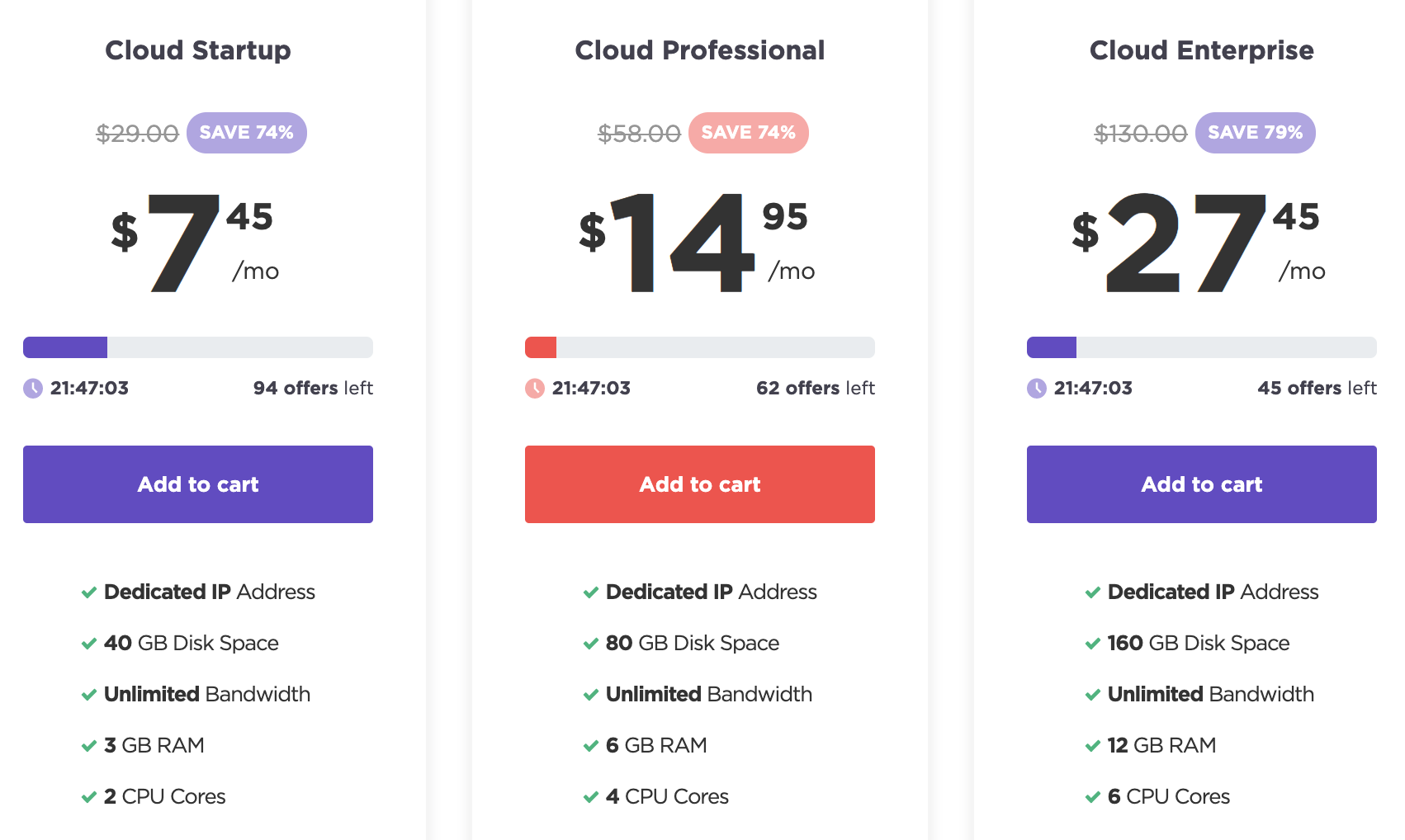 With only $27.45/month you will get dedicated 12 GB RAM and 6 CPU Cores, which is a powerhouse host.
If you have a need for VPS then Hostinger provides wide range of VPS hosting solutions.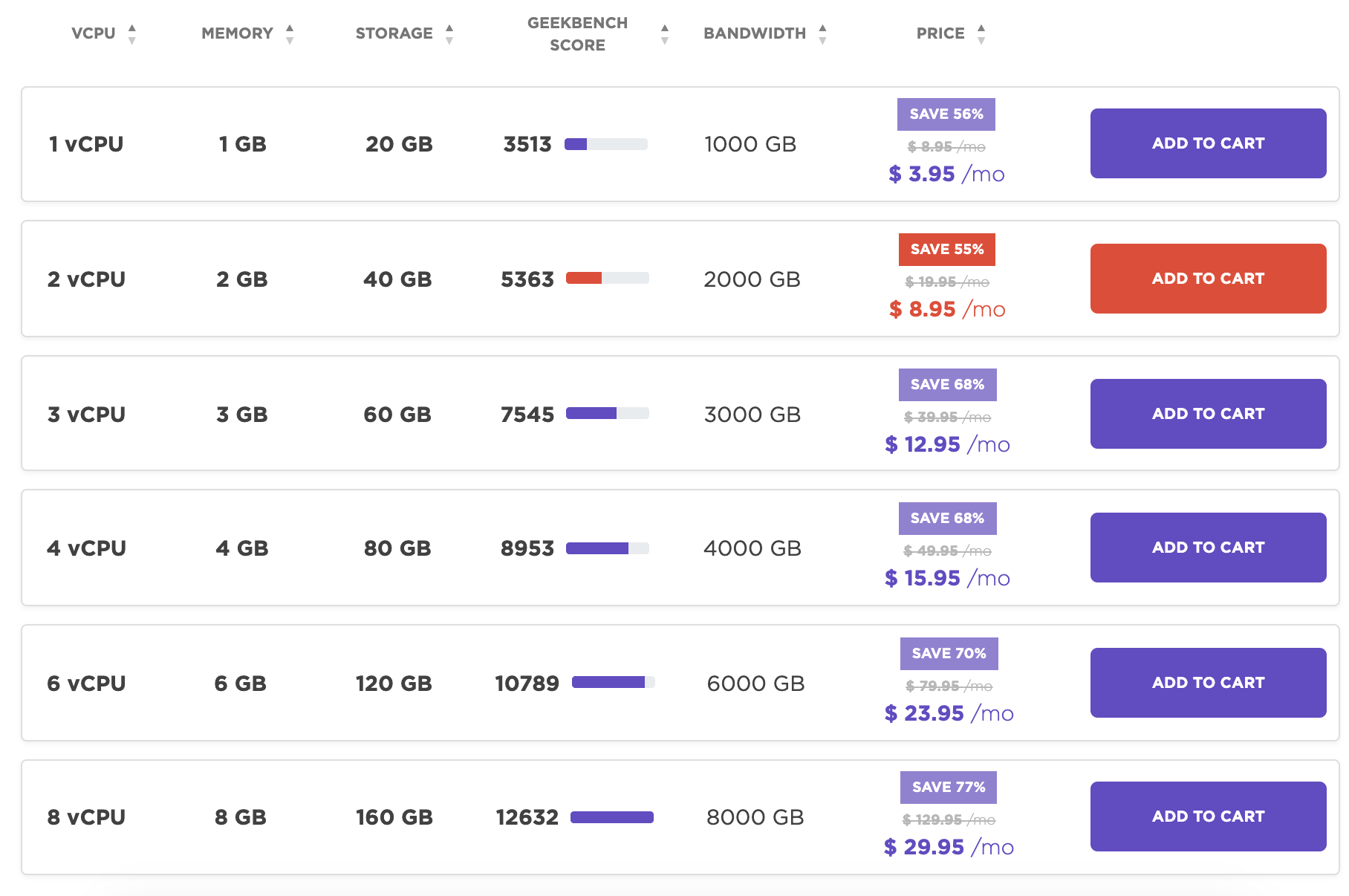 How to get started with Hostinger?
Step-1. Register your Domain
Just search for your desire domain and you will be able to sign up using Hostinger control panel. Almost all domains are at very reasonable price.
I was impressed by looking at Domain price. Tech domain is just for $0.99/year.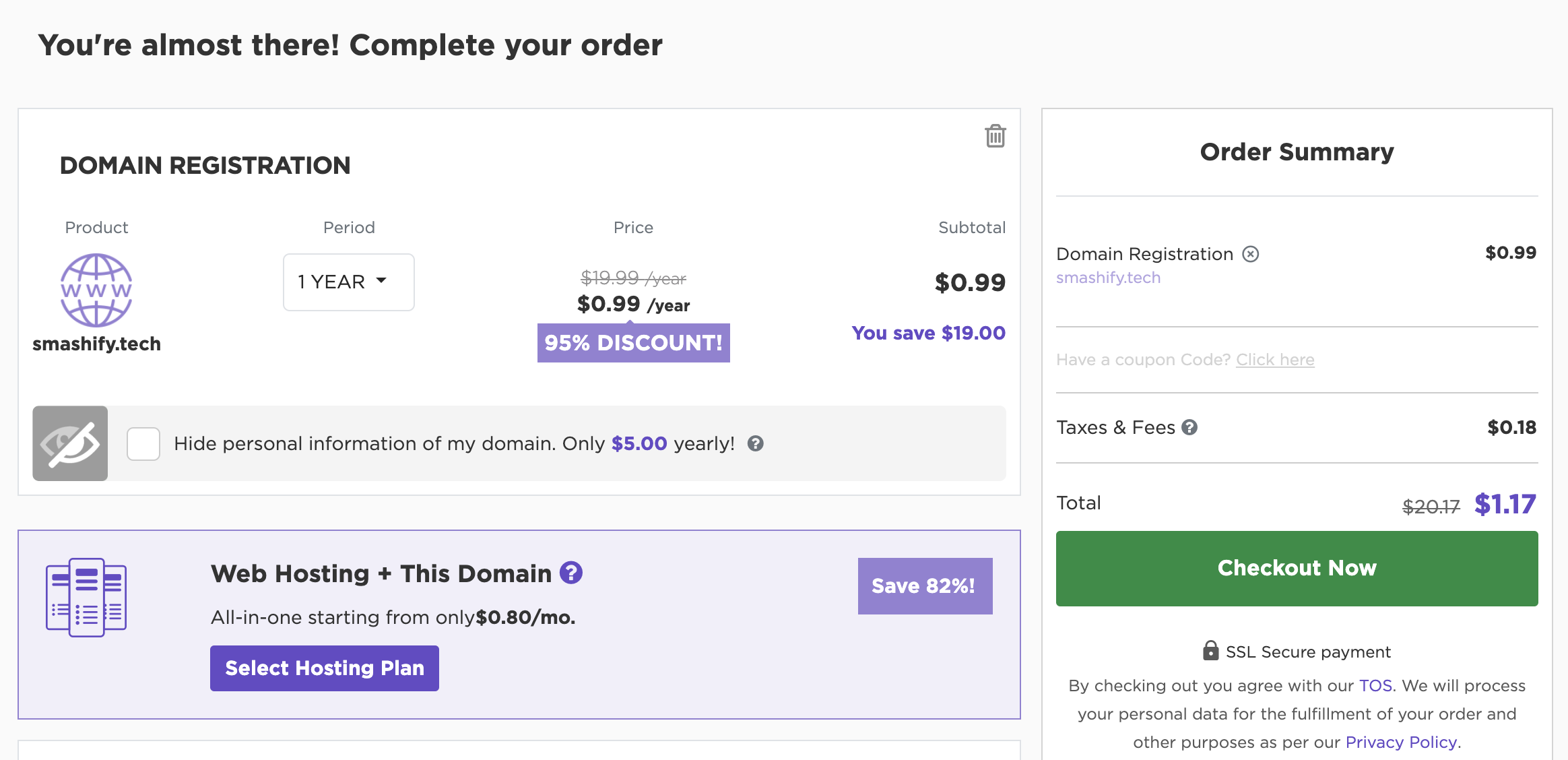 But there is a catch. You need to pay extra $5.00 for privacy. It's a tradeoff you will get with cheap Domain price 🙂
I would request, Hostinger to provide Free Domain Privacy Option to compete with NameCheap and Google Domains.
Step-2. Install WordPress or Other Tools
There are the most common single click installers Hostinger supports:
WordPress
Joomla
PrestaShop
OpenCart
Drupal
There are E-Commerce And Business installers:
Group Office 6.2.42
Vtiger 7.1.0
OpenCart 3.0.3.2
HESK 2.8.2
OSClass 3.8.0
Zen Cart 1.5.6b
SugarCRM 6.5.26
osTicket 1.12
Sales Syntax Live Help 3.6.2
Dolibarr 9.0.3
The Bug Genie 4.1.13
OrangeHRM 4.3.1
PrestaShop 1.7.6.0
Revive Adserver 3.0.5
TomatoCart 1.1.8.6.1
BoxBilling 3.6.11
Open Classifieds 3.3.0
Shopware 5.5.10
FrontAccounting 2.4.7
SuiteCRM 7.11.6
Open Real Estate 1.29.2
Blesta 4.6.0
Mantis 2.21.1
CubeCart 6.2.5
AbanteCart 1.2.15
Simple Invoices 2011.1
WeBid 1.1.2
Collabtive 3.1
OpenBiblio 0.7.2
And many more.
While working on installing WordPress during testing, we noticed a very simple installation steps and installation worked without any glitch.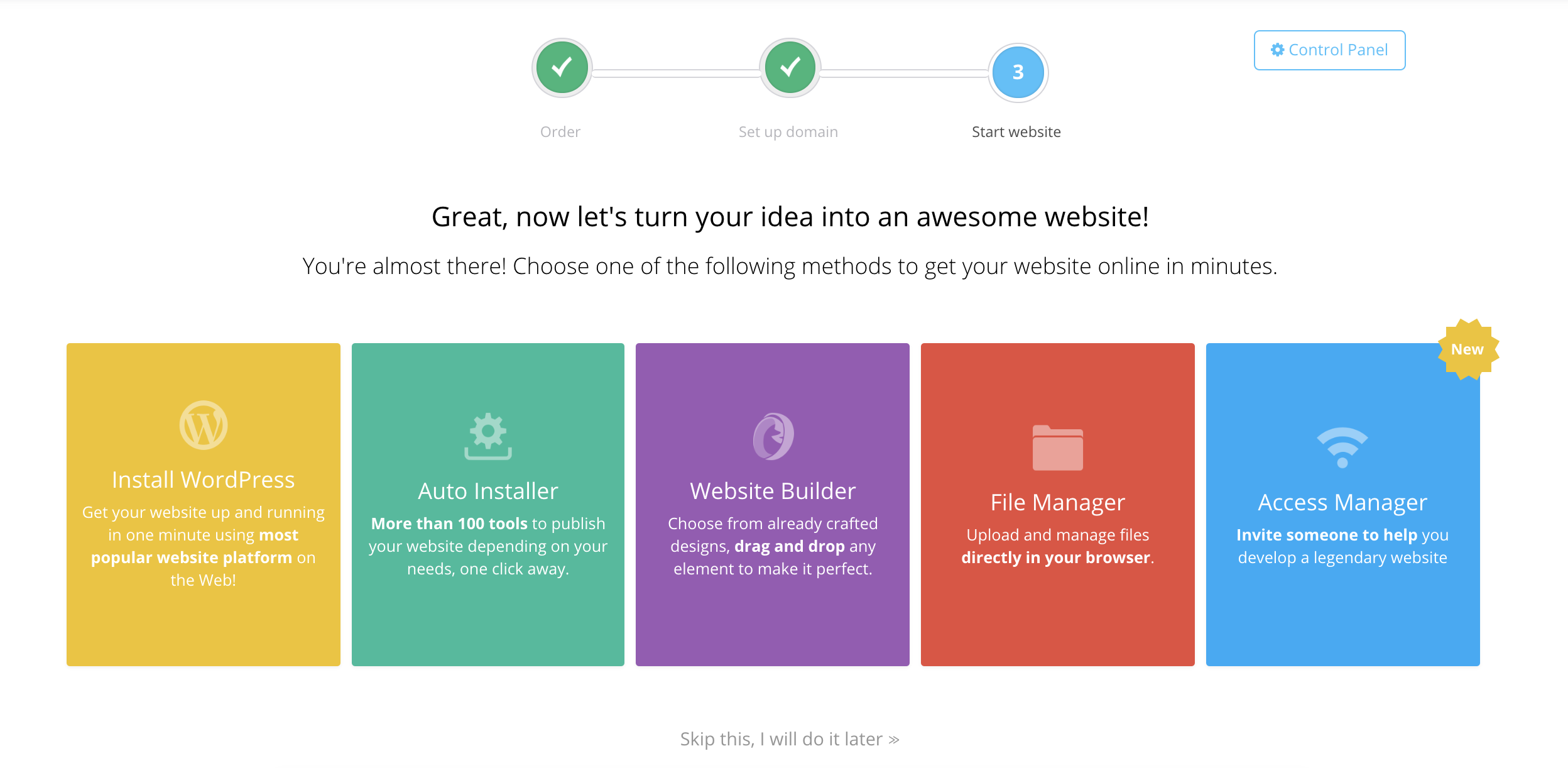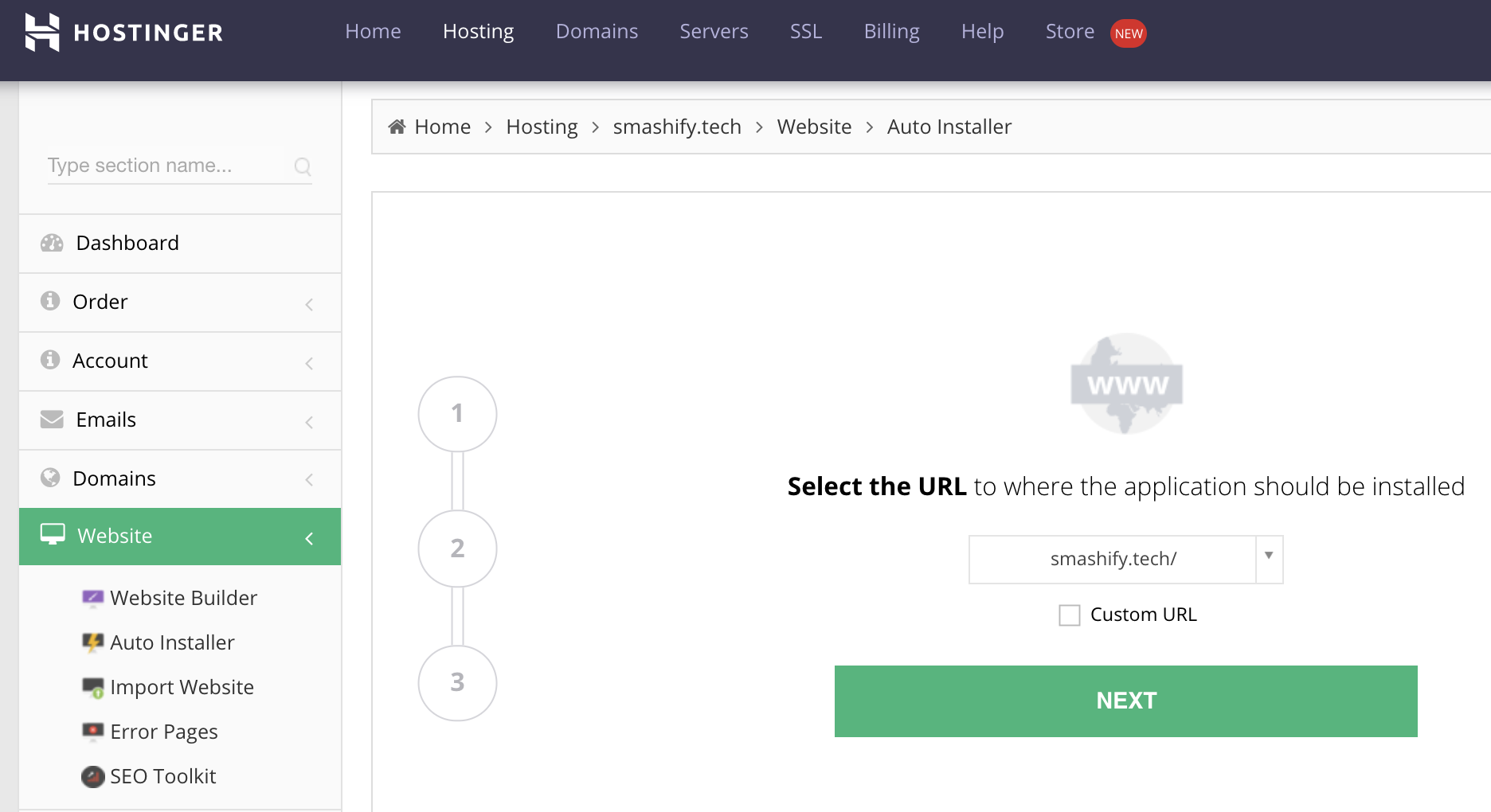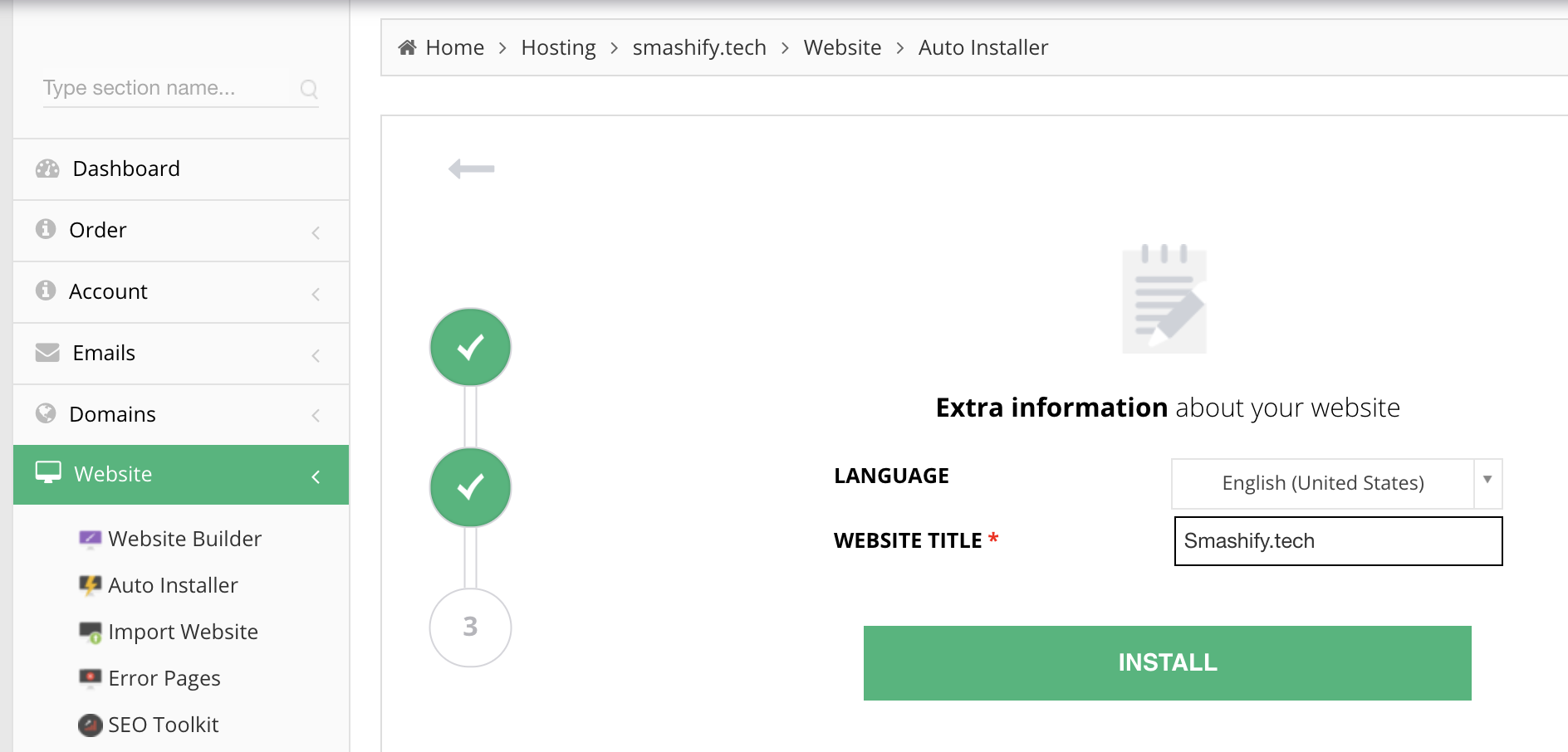 For me, Site was up and running within few minutes without any glitch 🙂
Step-3. Install SSL Certificate
Next step for any blogging site is to install SSL cert. SSL certificate will boost your ranking in Google SERP and help increase user trust.
Steps are very simple. Go to SSL Tab from top menu. Follow all details on setting up SSL cert.
Click on Setup Button.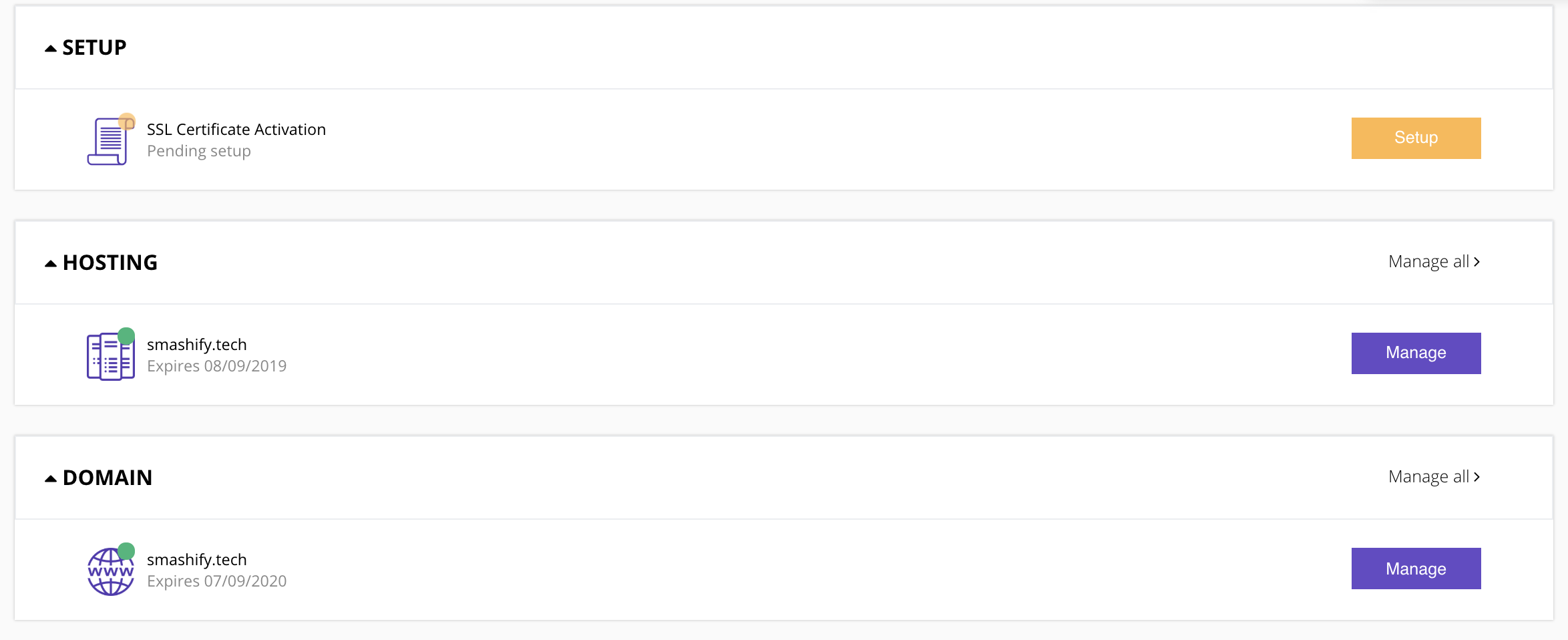 Select your blog click on Setup.
Just wait for 5 minutes and you will see SSL successfully activation message.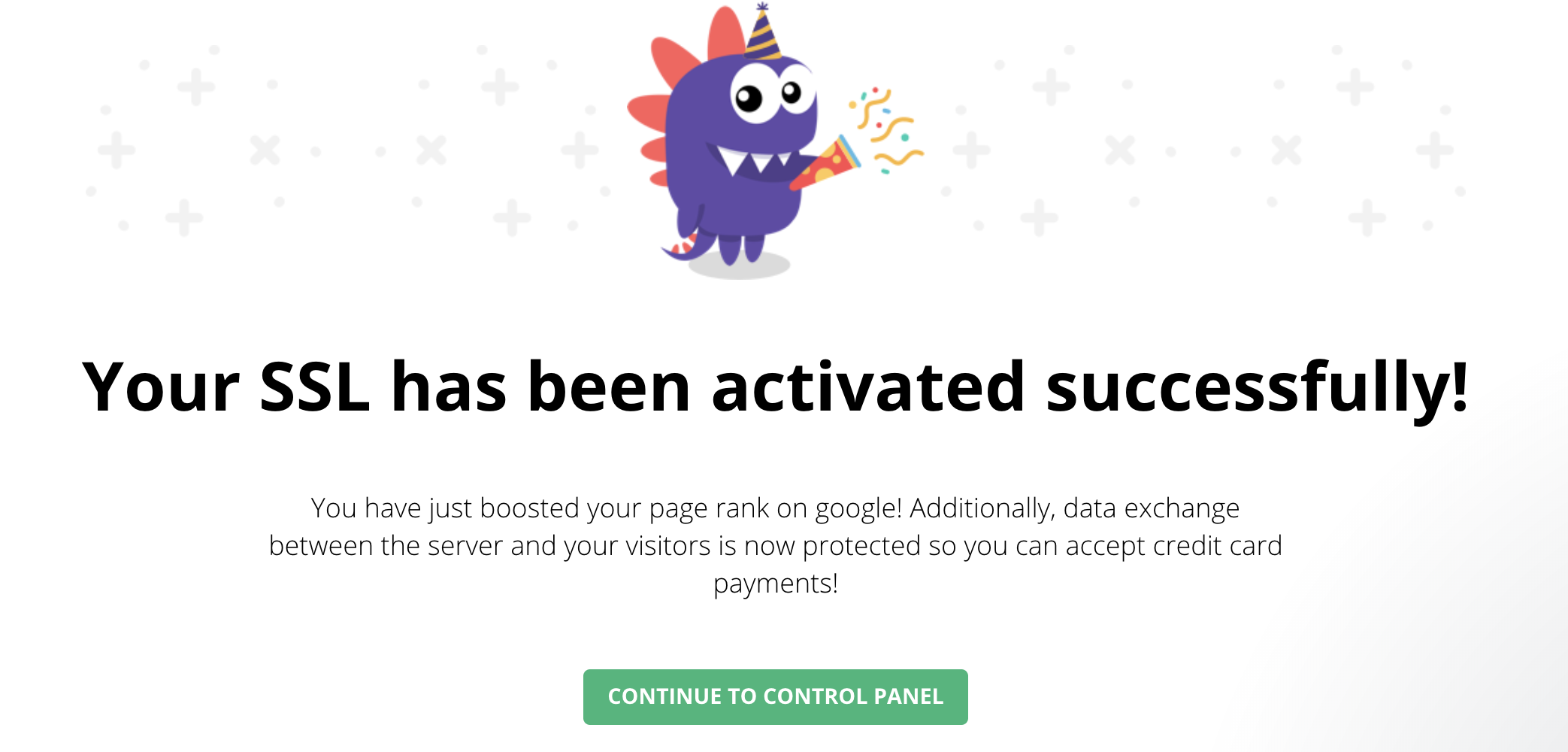 And you are all set. Your site should be up and running with SSL cert.
Checkout your Billing/Payment information
Just click on Billing from top menu and you will see all Billing details in 3 different tabs.
Services
Payment History
Payment Methods
All interfaces are pretty clean.
FileZilla / FTP details
All WordPress bloggers need is a FTP accounts. We personally use FileZilla for all custom file transfer need.
As you see below, Hostinger' FTP Access page provides all FTP details.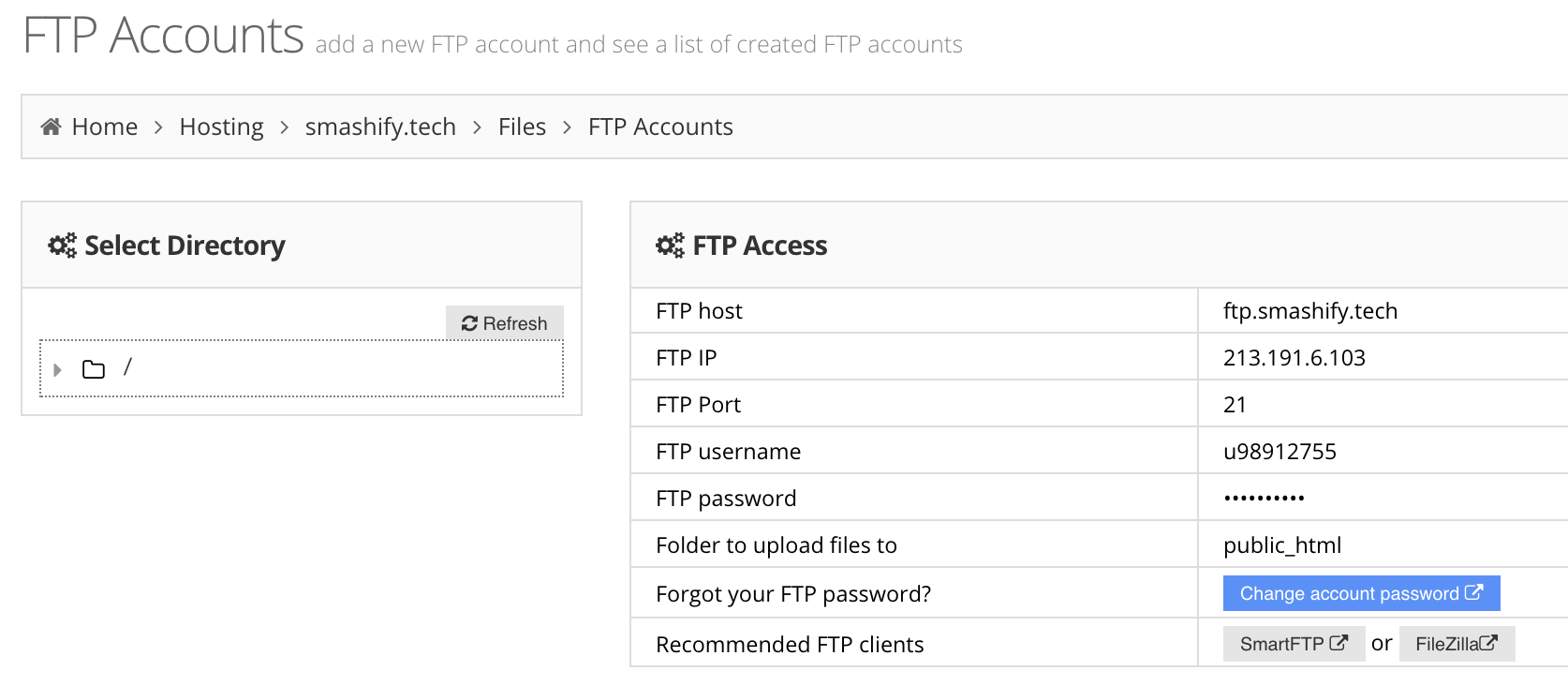 I hardly login to MySQL and phpMyAdmin but incase you need, Hostinger provides very simple link based Login to their MySQL DB.
Save you or your developers a hassle of navigating through cPanel every time you want to tweak your database!
PHP Setting
With single click you can change PHP version to latest 7.3.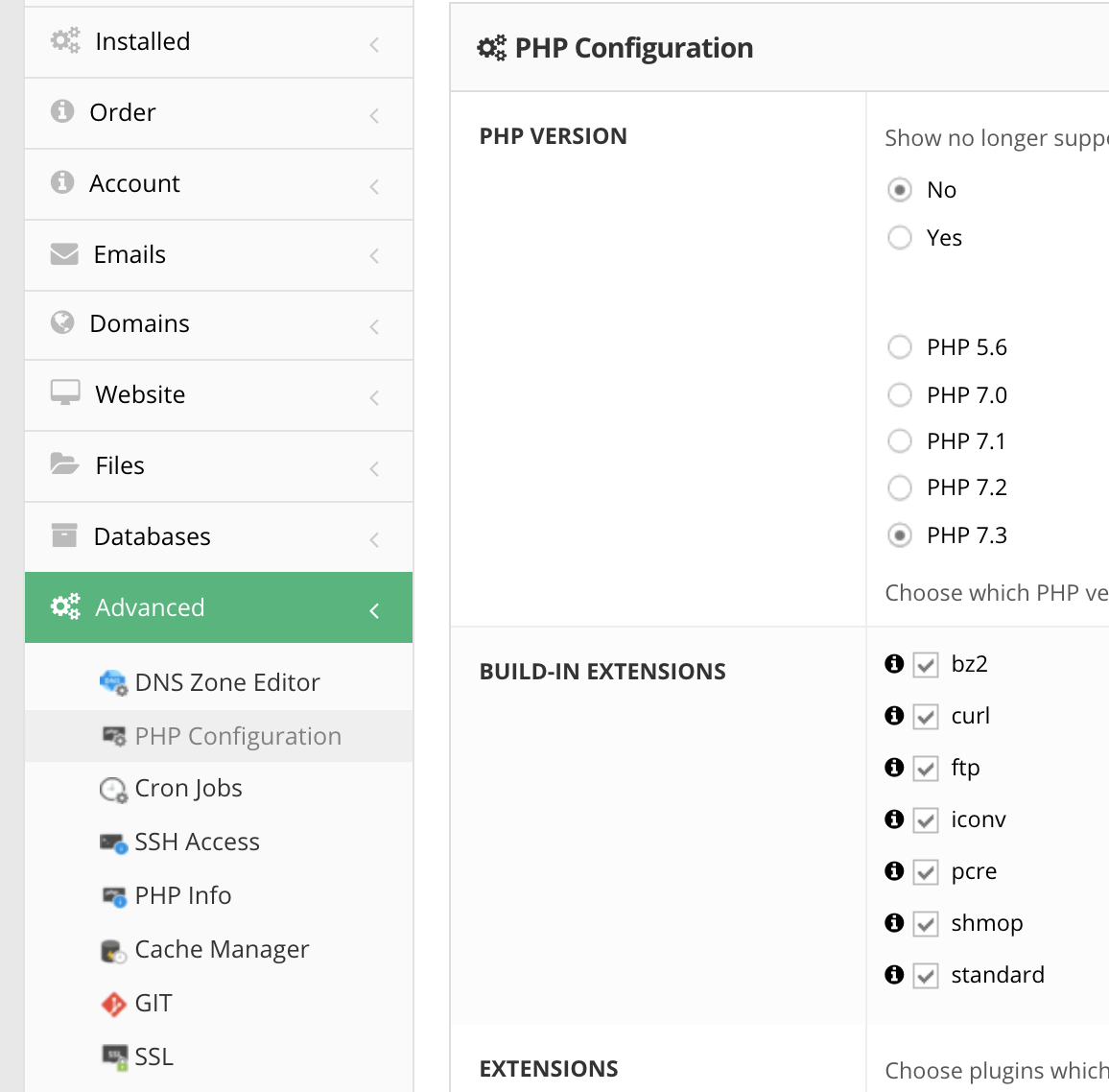 These are the best admin console pages which would go and check all settings.
DNS Zone Editor
Cron Jobs
Cache Manager utility
Super Site Performance
On Crunchify, we have published more than half a dozen articles on Site performance and all tuning related to that. For us, it's one of the first thing all blogger should look for.
I checked site speed and I was impressed with the Pingdom result.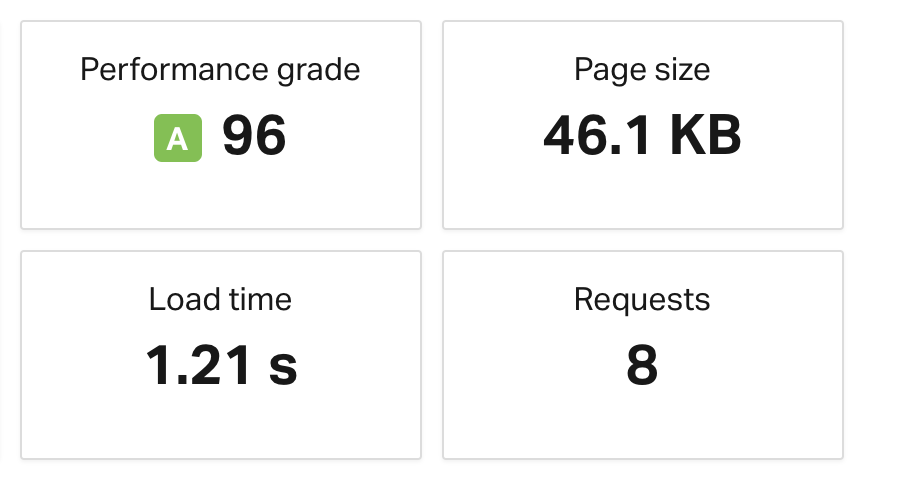 Support / Customer Specialist
You are just a single click away from support specialist. Just type your message in bottom right corner and you will see immediate reply within few minutes. Just chat with support folks to resolve any issue you may have.
Our verdict – surprisingly great web host
We played with Hostinger for a week. So far we are loving it and we recommend all of our readers to give it a try. It's really a cheap hosting with lots of free features. You may miss cPanel layout if you all of those features are well organized in different menu and sections.
Hostinger has special pricing for students, you will get 15% discount on all plans.