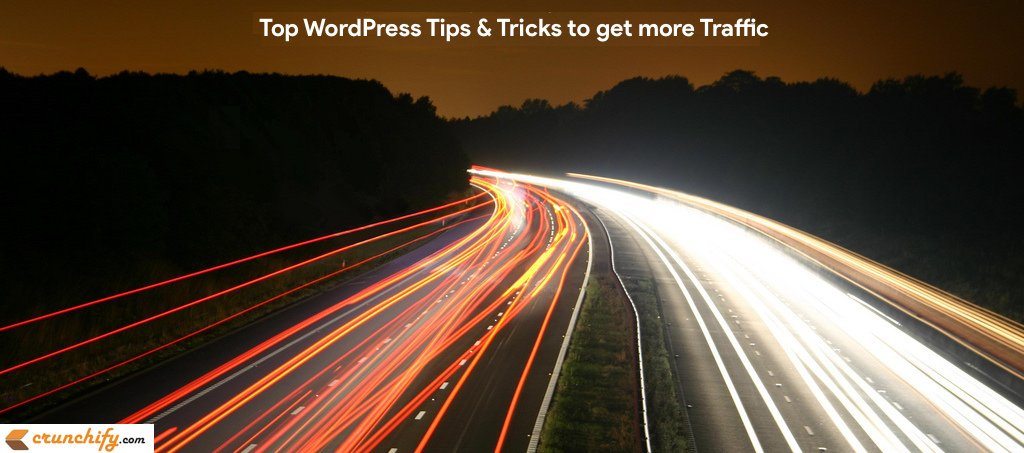 Getting higher traffic and generating user trust is a big deal. Sometimes it takes months if not years. This post is dedicated to all my bloggers and readers who are loyal to site contents and topics.
This post contains all the tips and tricks which I've implemented on Crunchify.com. I received so many questions from my readers (almost ~200+) about my site setup and finally here is a post.
Blogging is a good way to share information. When we started blogging, I thought it's just method of publishing articles and your knowledge.
But now after almost 10 years of blogging, my perception on Blogging totally got changed. I no longer use Crunchify as my playground and before hit publish button I think about my users and readers.
Simple questions I ask before publishing article on Crunchify:
Is this post going to help my readers in any way?
What my readers and users will achieve by reading this post and spending precious time on post.
Does my post fulfill my niche need?
Am I helping myself by providing quality content?
Well, list goes on. In this tutorial we will go over tips and tricks on how to generate or aim for more traffic on your blog.
Tip-1. Get decent Hosting provider and have your blog run fast

There are thousands of articles available on net which simply says, who is the best in sharing hosting, VPS hosting, dedicated hosting, etc.
Sometime back I've published an article on why we moved to Squidix hosting from Bluehost and Hostgator. We tried both but those didn't work for us. Getting hosting company is the first major task in my opinion. Moving established blog to another hosting company later may not good for your readers as it may cause some downtime, DNS propagation delay, etc.
NOTE: Crunchify hosted at Squidix.
Tip-2. Get free or buy best WordPress framework

Similar to get best Hosting need your blog/site need best WordPress Framework. On Crunchify, we do use Genesis Framework and it's the best framework available in my opinion.
With Genesis you can quickly and easily build incredible websites with WordPress. WordPress by default comes with complete package but sometimes you need better framework for your site's need like
Better and default Search Engine Optimization
Better schema.org support
Fully customizable hooks and filters to modify theme layout
Mobile responsive framework
Best and tight Security
etc.
NOTE: Crunchify uses Genesis WordPress Framework.
Tip-3. Follow WordPress optimization steps
I would suggest you to follow below two tutorial completely
15 Essential Settings and Optimization Tasks
How to Speed Up WordPress
It is absolutely required to have better tune your site now than later. If you are considering your site as a business, I would say, there is excuse for this 🙂
NOTE: Crunchify has implemented almost all mentioned tips and tricks.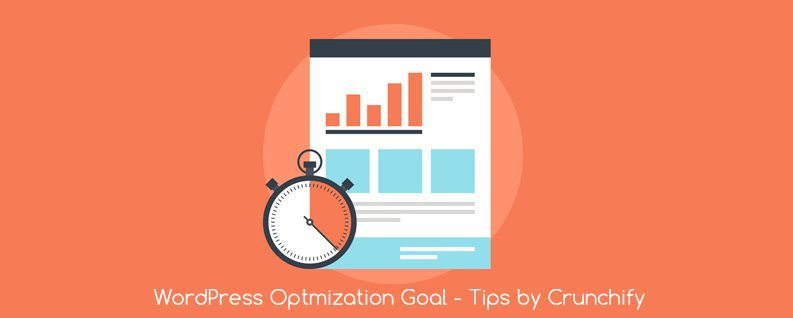 Tips-4. Use best Related Post plugin
On Crunchify we use Yet Another Related Post Plugin. There is no doubt it's the best related post plugin. As name suggests, plugin helps your readers find related posts which will appears at the bottom of each post. It also comes with lots of configuration options.
NOTE: Crunchify uses YARPP
Tip-5. Use best sharing plugin on your blog
Social sharing is no joke. Each and every blog should have social sharing buttons. On Crunchify we are using Simple Social Sharing button which we have created for our unique need. Plugin doesn't load any of the javascript while creating button. Kindly take a look at the bottom of page.
There are few more plugins available for you to choose. Kindly visit top 3 social sharing plugins link.
NOTE: We use Optimized Sharing plugin

Bonus Tip: Don't use more than 3 ads per page
We know everybody loves to earn some money out of blogging. Monetization technique is a very big topic. I'm not going to go in deep about it but just saying – user experience behavior without cluttering your web page with ads should be your main goal.
NOTE: On Crunchify we are just using Google Adsense.