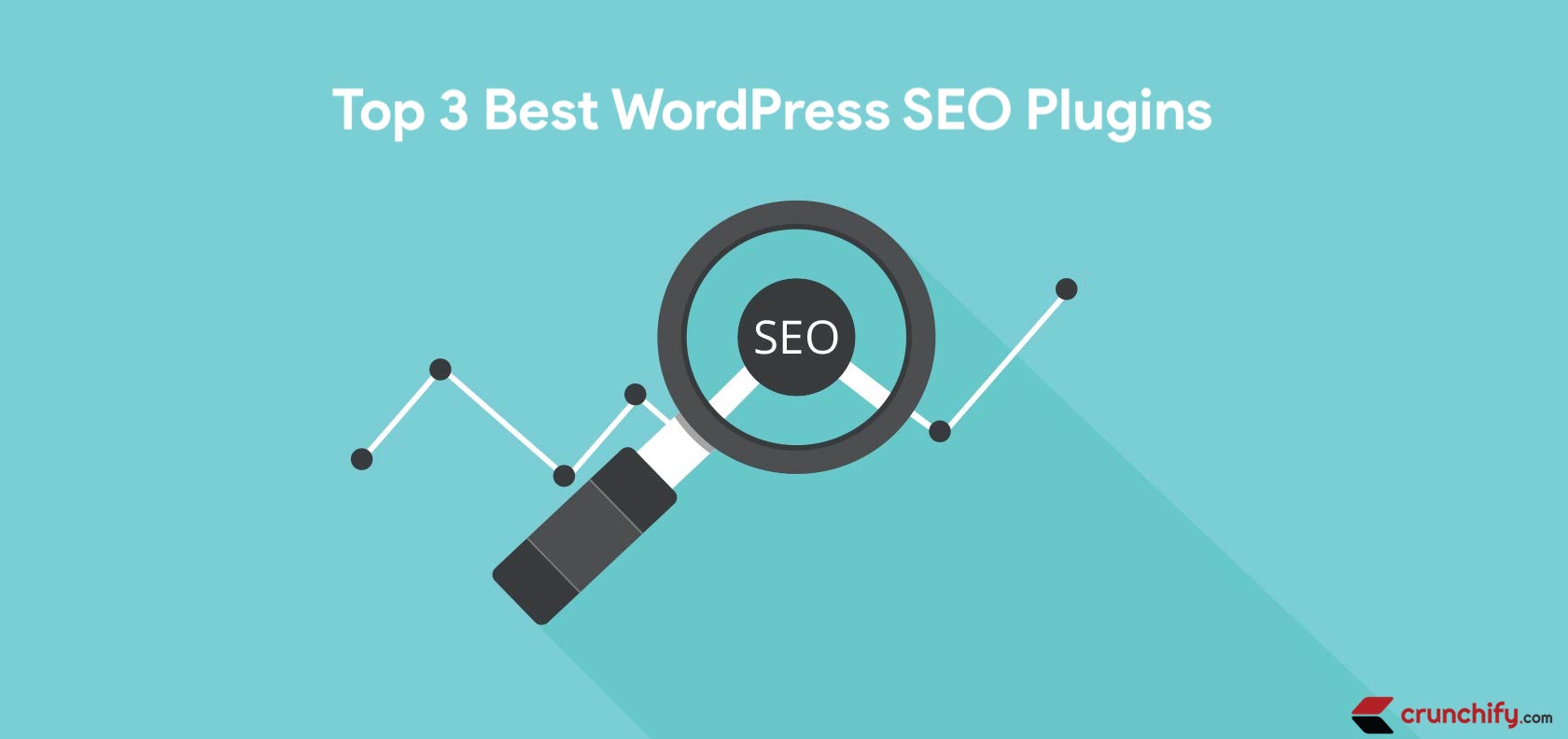 WordPress is without a question the most popular stand-alone blogging platform. It is flexible and customizable; there are lots of useful plugins providing any functionality a blogger can think of.
However, a fresh installation of a WordPress blogs leaves a lot for improvement. For instance, search engine optimization and duplicate content proofing. With WordPress SEO Plugins you can more optimize your blog for search engines, here is a list of BEST SEO WordPress plugins for your WordPress site.
You are at right place if you have any of below questions:
Best SEO Plugins for WordPress (And Must-Have SEO Tools for 2019)
3 Best WordPress SEO Plugins Compared
Best WordPress SEO Plugins For Higher Rankings in 2019
Best SEO Plugins for WordPress (And Must-Have SEO Tools for 2019)
Awesome WordPress SEO Plugins to Optimize Your Site
Plugin-1) Yoast SEO
Link: http://wordpress.org/plugins/wordpress-seo/
No doubt Yoast SEO is the best WordPress SEO Plugin in the world. I use it here on crunchify.com. Yoast SEO plugin has been downloaded more than 5 million times as of now and it's still growing and becoming very popular.
It has so many eye catching features like:
XML Sitemap
Home Page / Posts / Pages title slug
Social Media integration
Robots.txt and .htaccess file modification
SEO Analysis
Readability analysis
Cornerstone content
Text link counter
Checks your site weather it's indexable or not every week
And lot more

Below Yoast SEO features we have enabled on Crunchify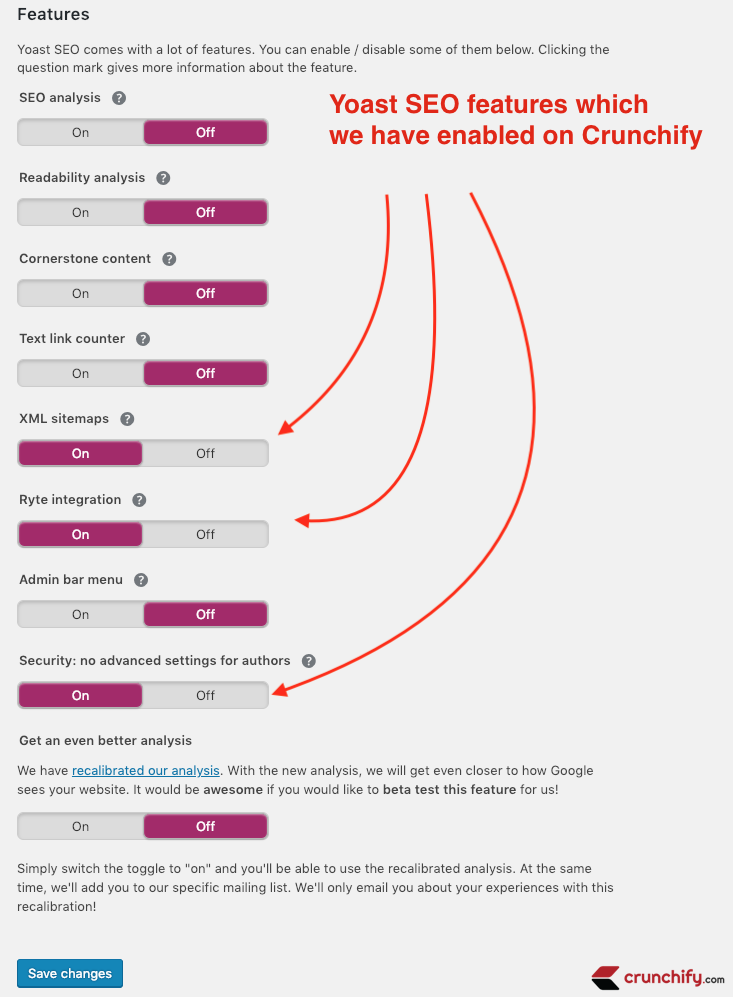 Plugin-2) All in One SEO Pack
Link: http://wordpress.org/plugins/all-in-one-seo-pack/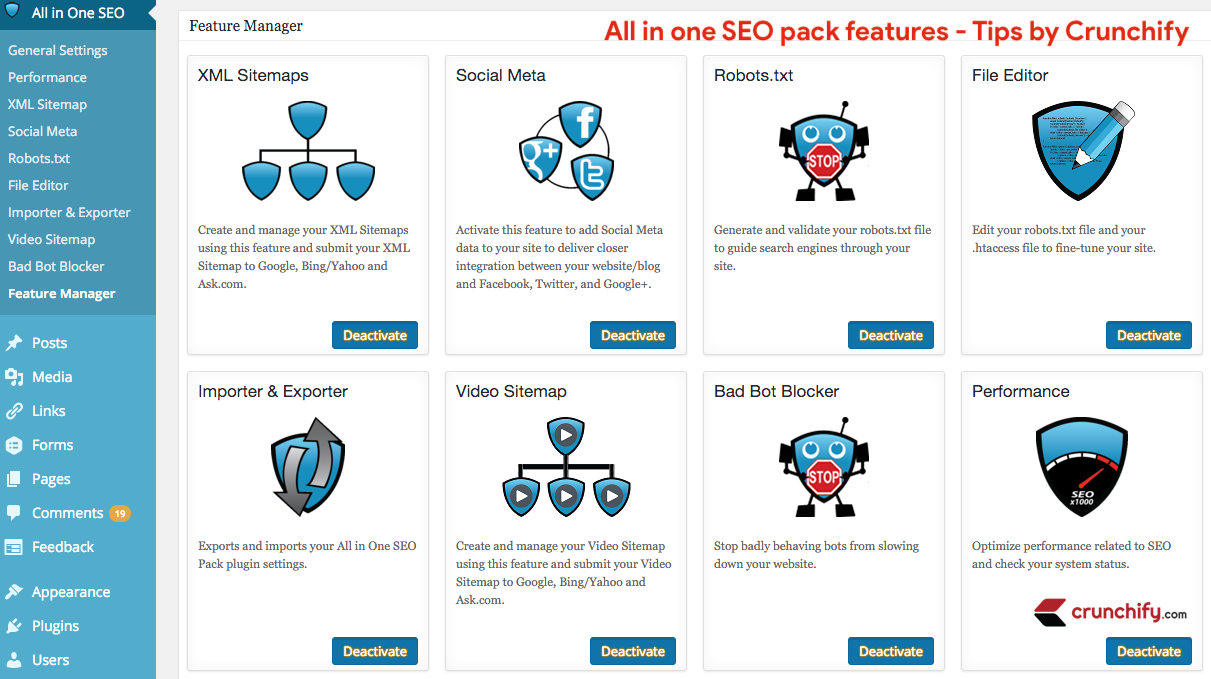 Latest version of All in One SEO plugin provides very nice toggle to activate/deactivate wide verity of features.
Features:
Advanced Canonical URLs
Fine tune Page Navigational Links
Built-in API so other plugins/themes can access and extend functionality
ONLY plugin to provide SEO Integration for WP e-Commerce sites
Support for CMS-style WordPress installations
Automatically optimizes your titles for search engines
Generates META tags automatically
Bad Bot Blocker
File Editor
Avoids the typical duplicate content found on WordPress blogs
For beginners, you don't even have to look at the options, it works out-of-the-box. Just install.
For advanced users, you can fine-tune everything
You can override any title and set any META description and any META keywords you want.
Backward-Compatibility with many other plugins, like Auto Meta, Ultimate Tag Warrior and others.
Here are all the custom XML sitemap features: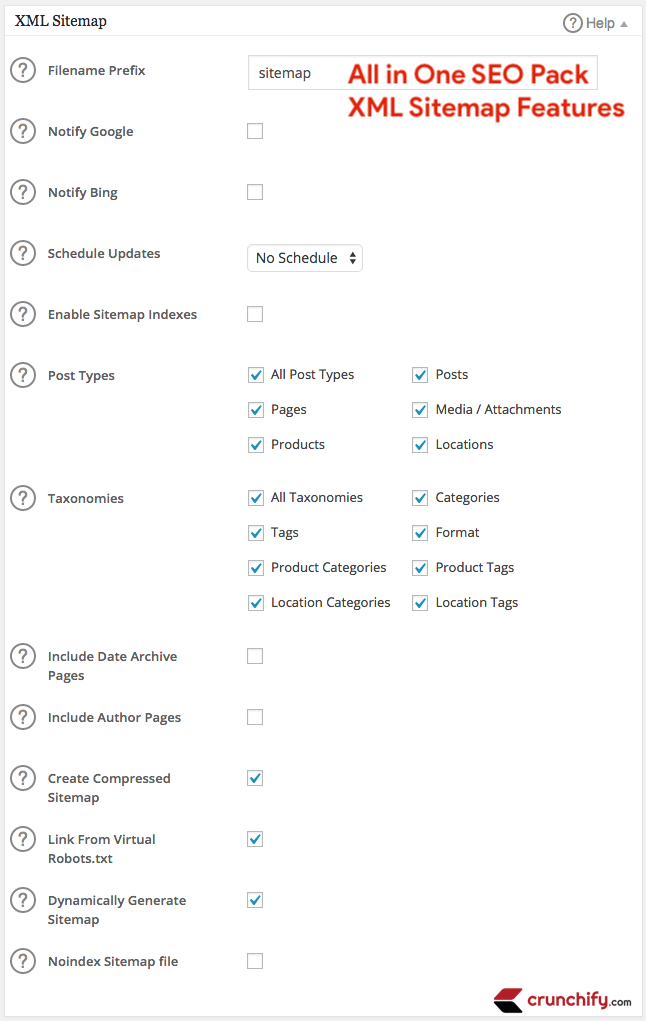 Plugin-3) The SEO Framework
Link: https://wordpress.org/plugins/autodescription/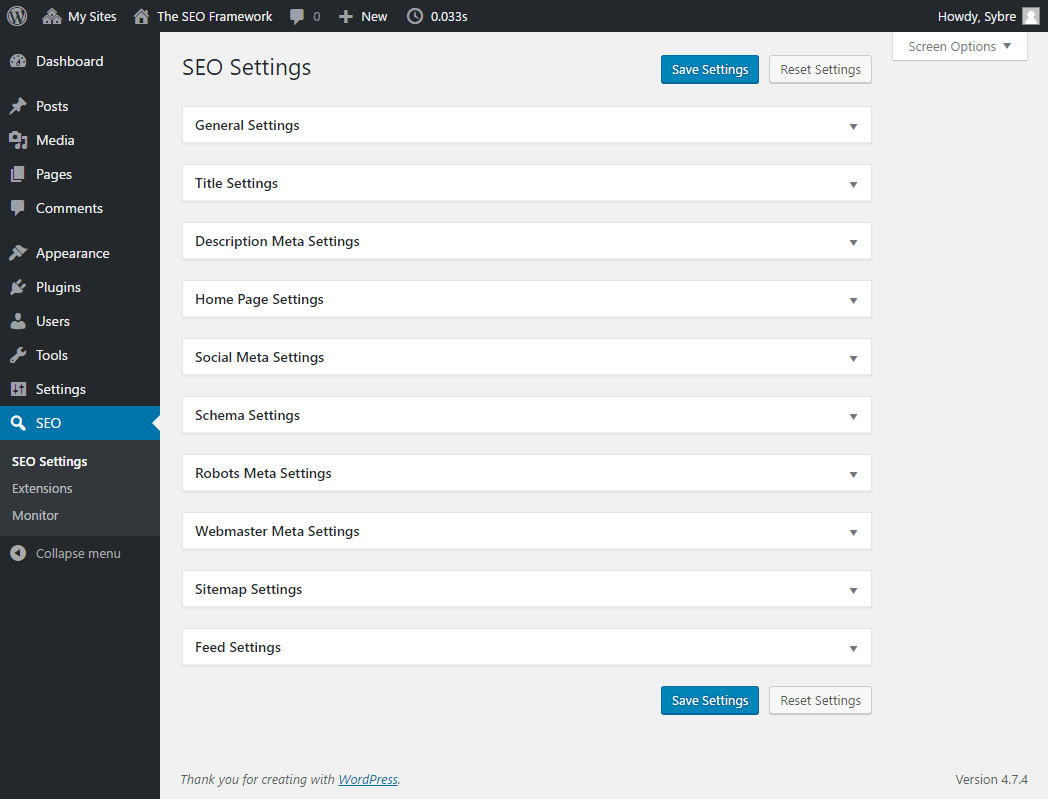 The SEO framework is very well accepted new in market plugin. It's light weight SEO options for new beginner bloggers and for expert bloggers too.
As mentioned in other two plugins above, SEO framework plugin also includes below features.
Better Search presence by ranking site higher in Google SERP
WordPress Page, Post, Media, Tag description meta data
Prevents Duplicate content issue
Also supports Custom Post Types (CPT), WooCommerce and Forum Software bbPress
Throughout site meta data improvement
Pings Google, Bing and Yandex on Post Publish event
Let me know which one is your favorite plugin by making comment below.