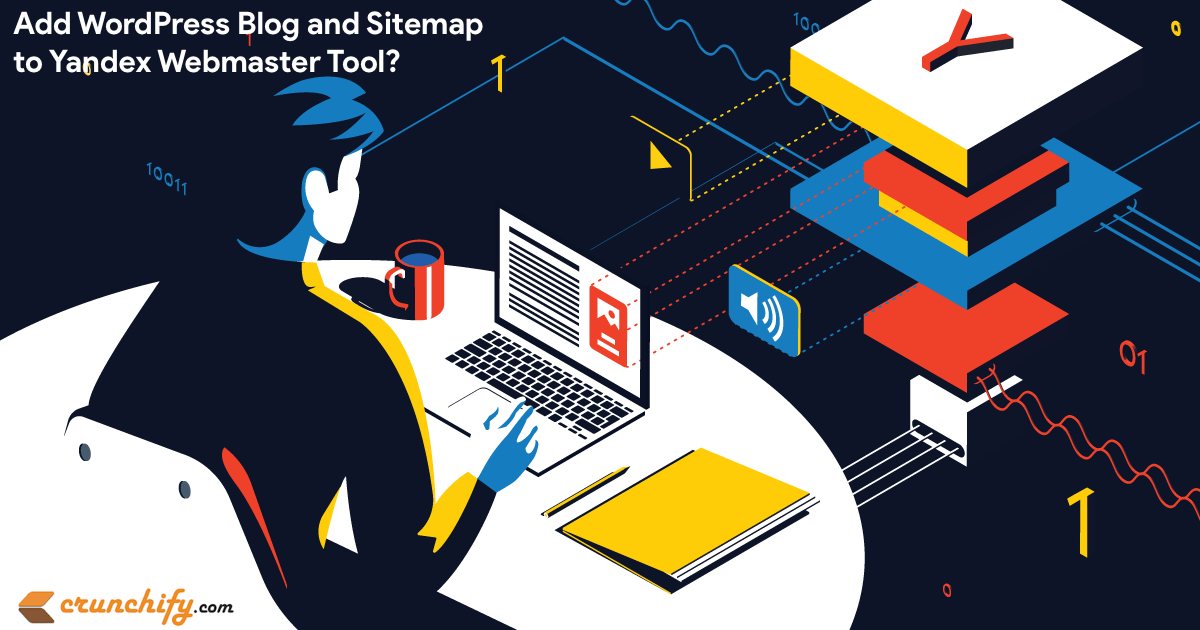 Yandex is Russia's biggest Search Engine like Google in US and other part of the world. Google Webmaster is an essential tool for all WordPress bloggers to find out all different kind of analysis including all stats.
You could find answers to all below questions in Google Web Console.
Is your site mobile friendly?
Do you have any error in sitemap?
Find all structured data for your blog
Find Rich Cards, Internal Links, Index Status, Error Status, etc.
Yandex is no more different  than Google Web Console. I would recommend to open a Yandex account and submit your Sitemap. It will help Russian Search Engine to crawl your site better way and your site may appear in the other world of the search result 🙂
How to setup Yandex correct way?
Step-1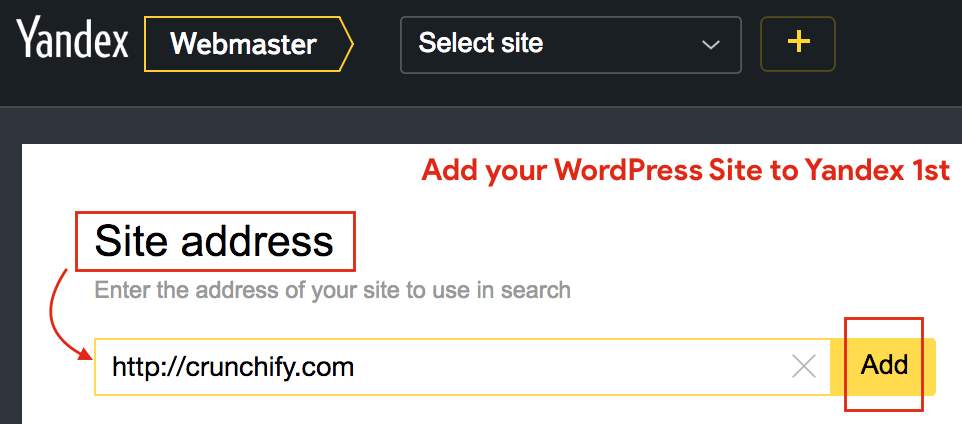 Step-2
Verify your site using Access rights tab
Ideal way to verify site is using HTML file. I would suggest to use that as file will always stays there even if you change your WordPress theme or php file.
Step-3 Submit Sitemap to Yandex
Next step is to add Sitemap. I use Yoast SEO WordPress Plugin and it creates nice Sitemap.xml file. You could find it here: https://crunchify.com/sitemap_index.xml.
Go to Indexing Tab
Click on Sitemap files
Add your sitemap file and click on Add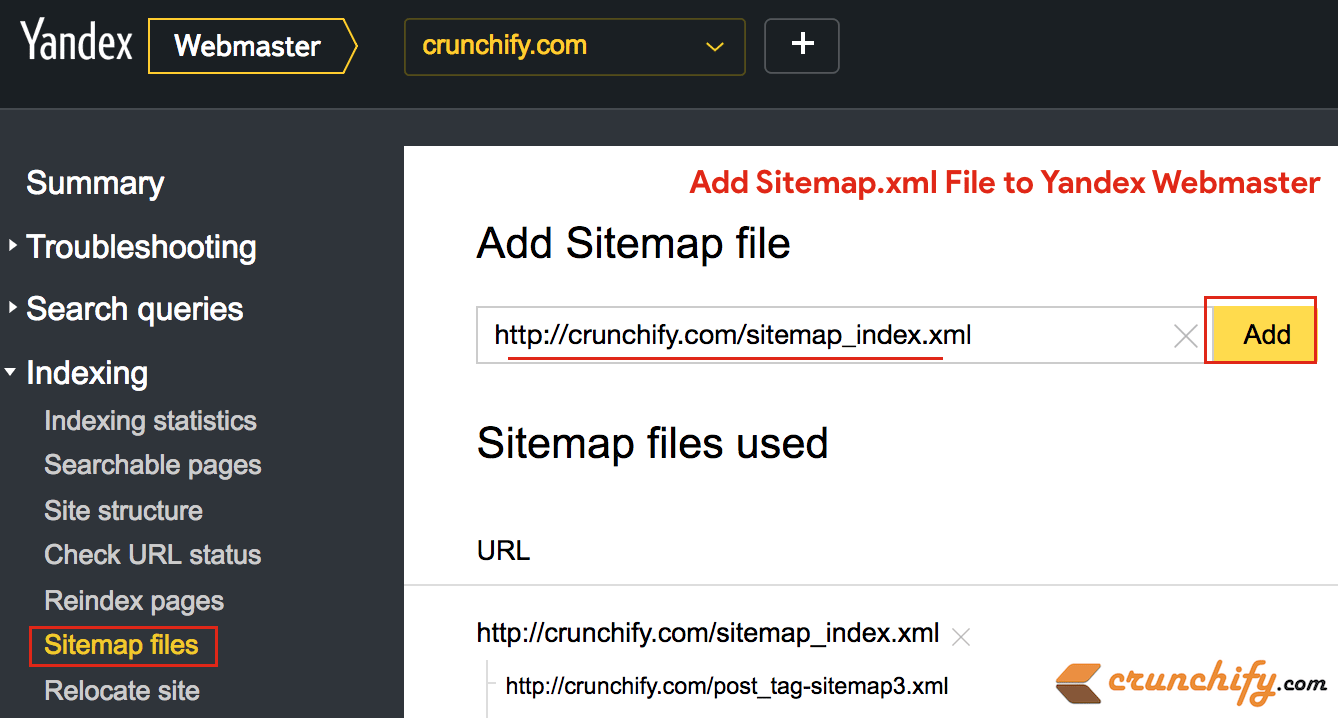 And that's it. Just wait for few days or maximum a week and see all stats about your site in Yandex Webmaster Console.
Step-4 Important stats you may need to consider
Yandex provide wide variety of reports. I would suggest to at least few of below statistics.
Here is a quick result from Audit pages for mobile compatibility: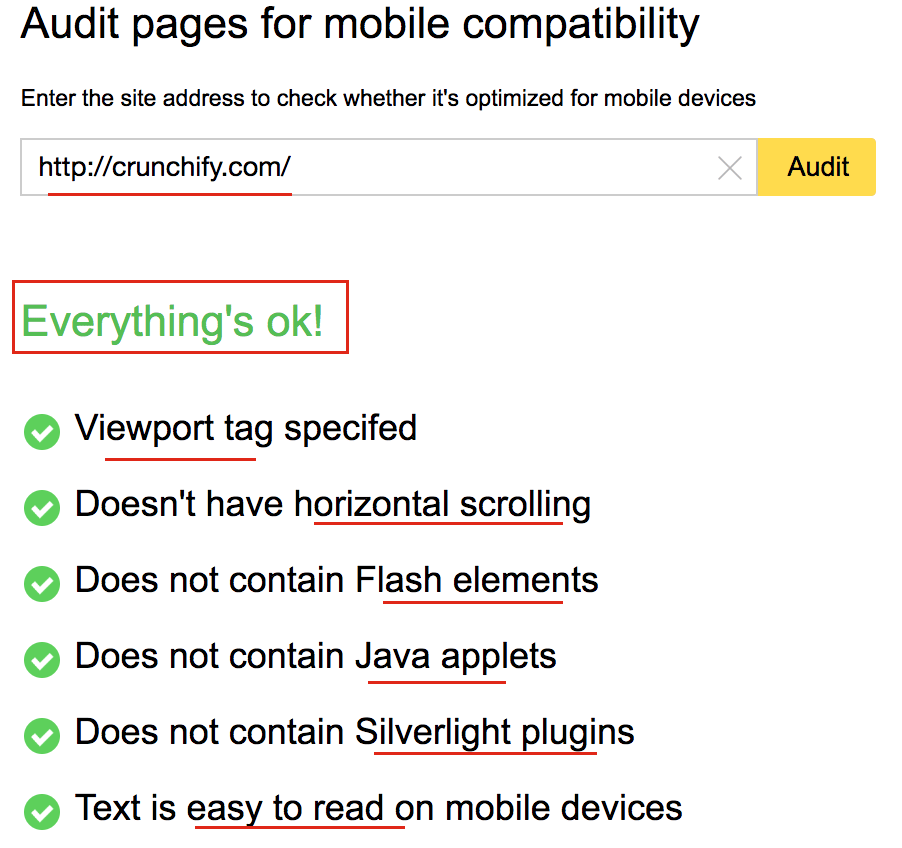 In additional to above important links and statistics you can see changes in impressions, clicks, CTR, and more. Hope you find Yandex Webmaster tool very handy and you see better search result and traffic from Russian region.