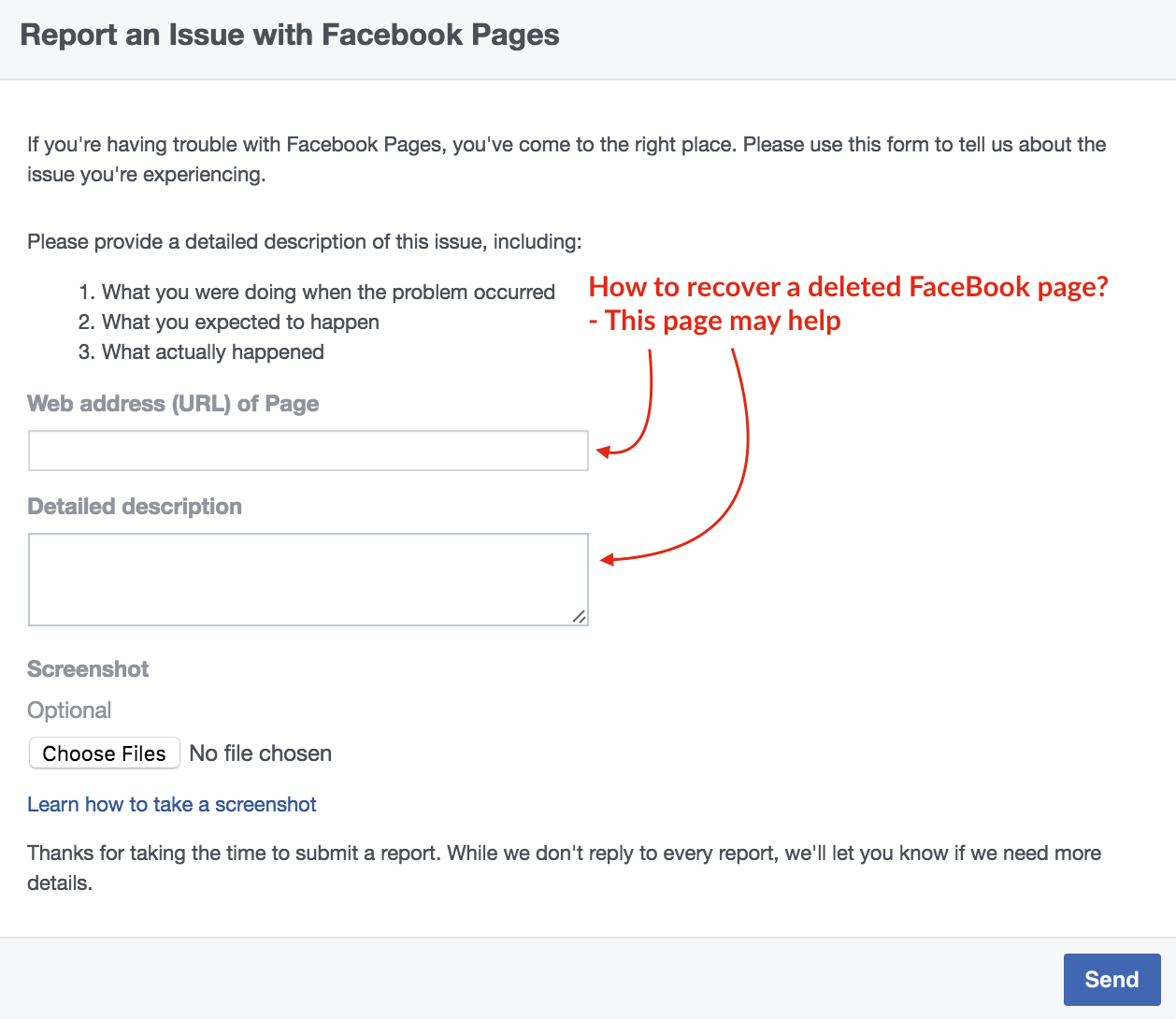 Facebook is no doubt is the best social network out there. With more than 2 Billions uses around the globe you gets highest visibility across the platform.
Are you owning a small business or medium business, facebook advertising suite best to you to get started getting more customers. Have you ever wondered how much your facebook page worth? Well, you won't even imagine and that's sometimes crosses millions.
In this article, we will provide you steps on how to recover your facebook page which you may have deleted by mistake or it was deleted by somebody else.
Currently, Facebook provides an option to unpublish and delete page only after 14 days.

Are you an owner of Facebook Page? Ever lost your FaceBook fan page? Has your facebook account got hacked (compromised)?
This happened to many of the peoples out there due to hackers, by mistake, etc. But what do you do if this happened to your Facebook page? I just came across those links on Facebook help page:
Facebook has provided an option in order to recover deleted page
Fill this form in case, if your page had a bug – by mistake deleted, hacked, etc.: https://www.facebook.com/help/contact/164405897002583
I would also send out an email on info [at] support.facebook.com with subject Please help restore my facebook page.