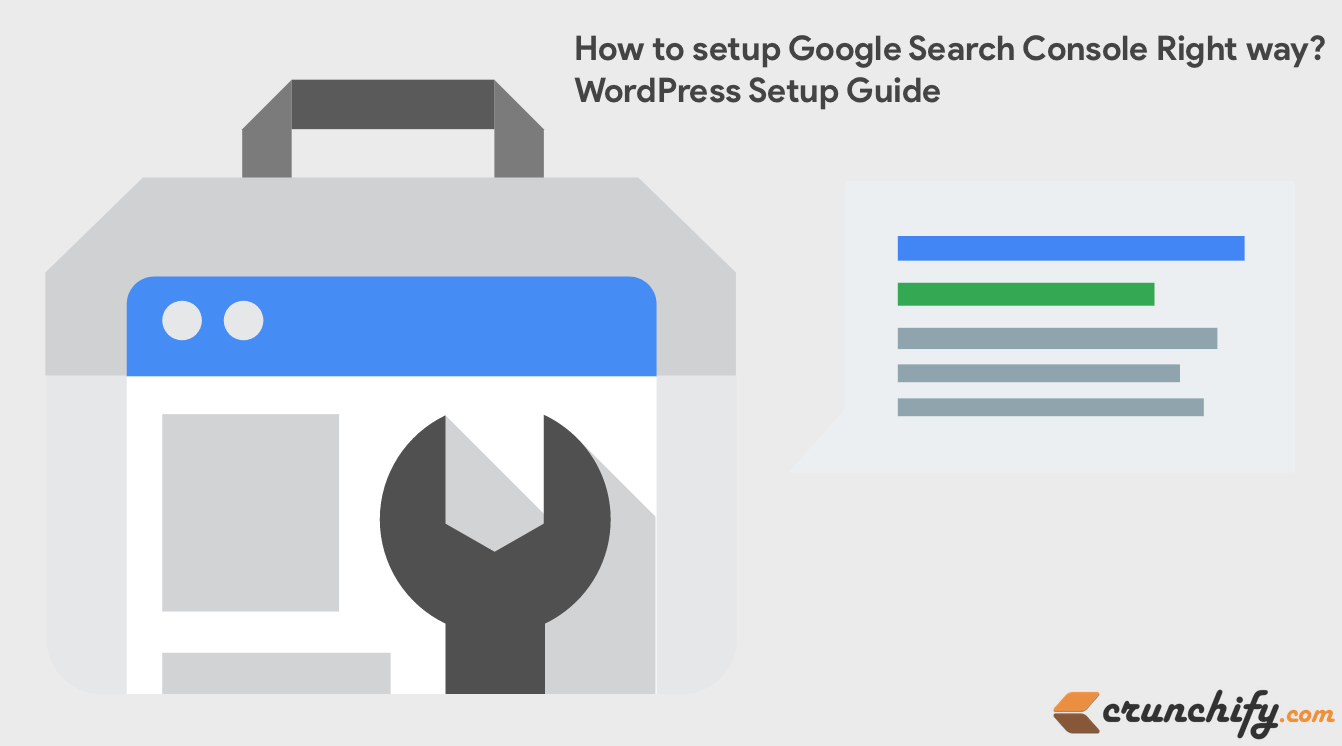 How to Set Up Google Search Console (Webmaster Tools) right way?
Are you new to WordPress site? Have you setup a brand new website on WordPress CMS platform? Have you imported all new old blog posts to new site? Or published new articles on your new site?
Well, congratulations. Welcome to blogging world 🙂
Possibilities are endless and we love reading new stuff everyday. Keep blogging and spread the knowledge across world.
Once you publish an article and have your first blog, you must have thoughts about how to get maximum visitors on your site? You want more and more visitors on your site and Google Search is THE most powerful medium for folks around the globe to search for related contents.
That's the reason, Google has created Site called Google Search Console (formally known as Google Webmaster Tools) which helps Google to understand and crawl your contents fast and easily.
Let's get started on how to setup Google Search Console
Step-1
Step-2
Click on Top right corner Add a Property RED button.
Add your site and click on Add button.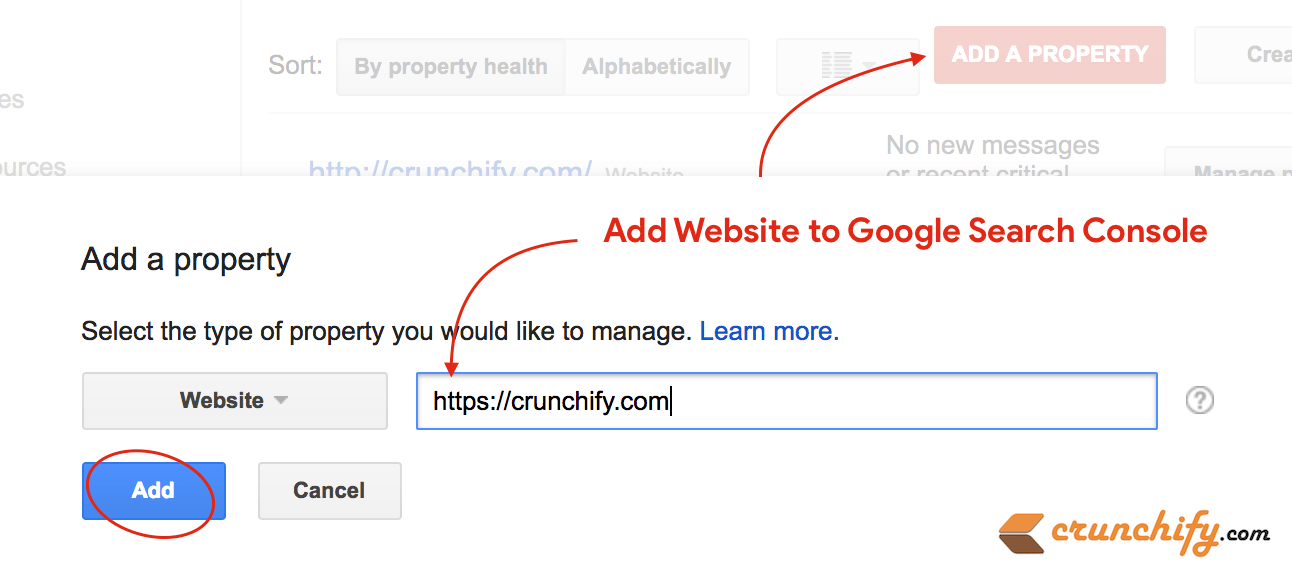 Step-3
Next step will ask you to verify your identify and if you are the owner of your site. Best way to verify is to download HTML file into your site's root folder using FTP.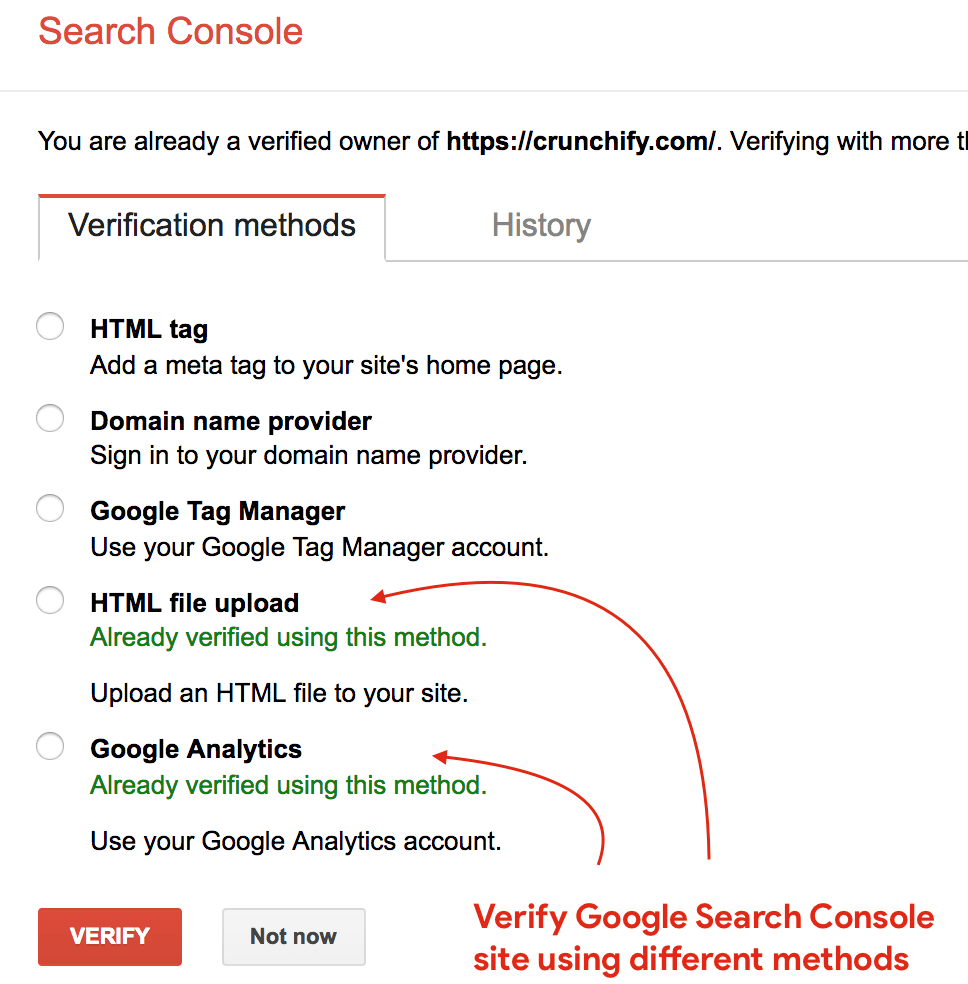 Step-4
Once you verify your site, next step is to click on Crawl link from left panel.
Click on Sitemaps link.
Click on Add/Test Sitemap button.
Provide your sitemap URL and click on submit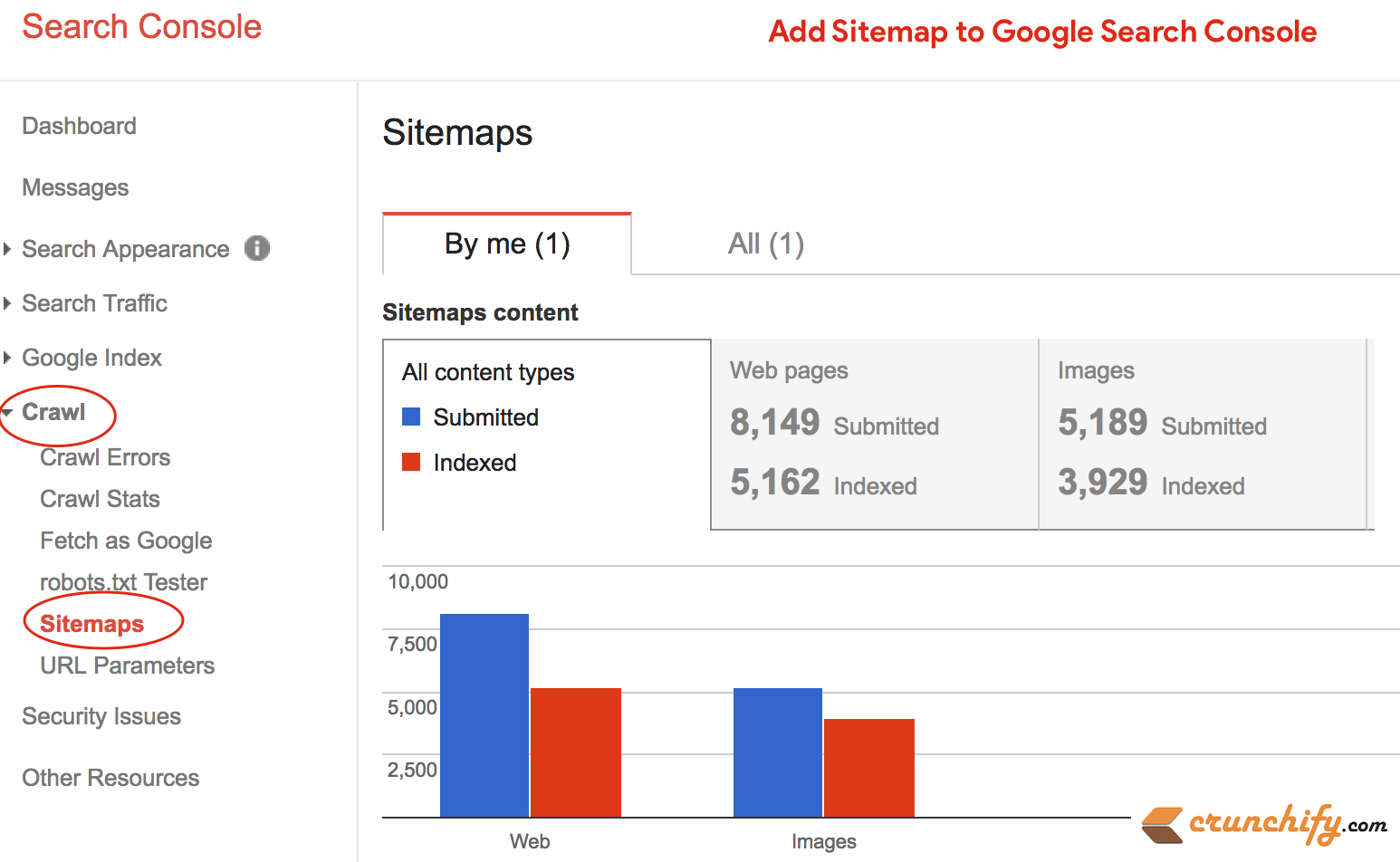 This will help Google to parse your site right way and faster. Come back again in couple of days and you will see index status.
Let me know if you see any issue setting up your WordPress site in Google Search Console.
---
Google AMP validation error – How to fix?
As you might have seen my post yesterday, we have added AMP support 3 to all of our Crunchify pages.
Today so far over 330 posts have been indexed for AMP and I got a message from Google about some validation error on ~30 posts.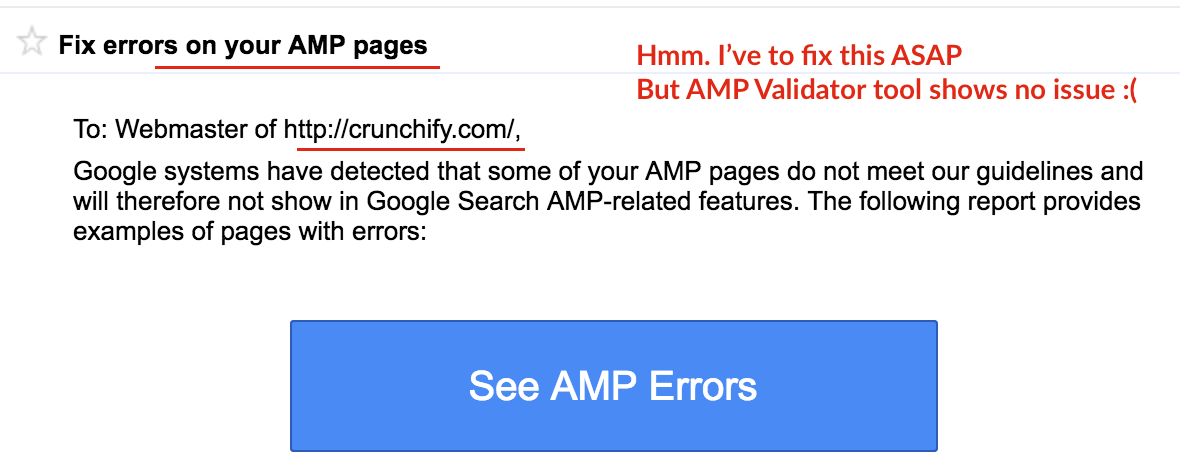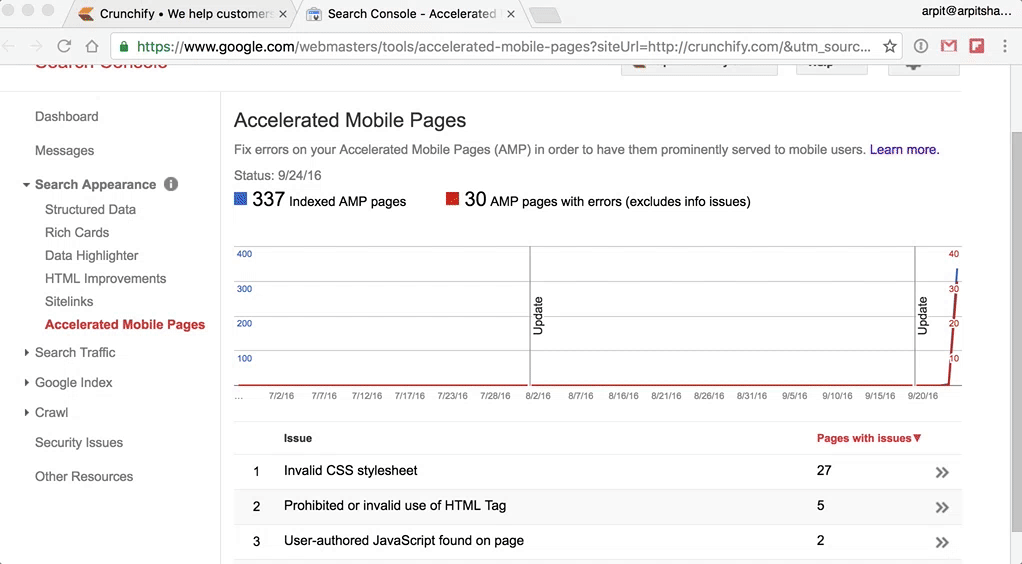 I just saw an update from Google's John Mueller (Webmaster Trends Analyst at Google) and it seems errors have gone down. Might be some glitch during initial setup but it was impressive, how fast Google indexed AMP pages…
Thanks John.