As of yesterday we have disabled Disqus on Crunchify and so far there is no complaint about it.
Infact Google Analytics has reported better page loading metrics too as Disqus is not loading 57 more requests per page now 🙂
As we don't have Disqus now, for all my Crunchify readers, I wanted to have comment subscription options as you see below.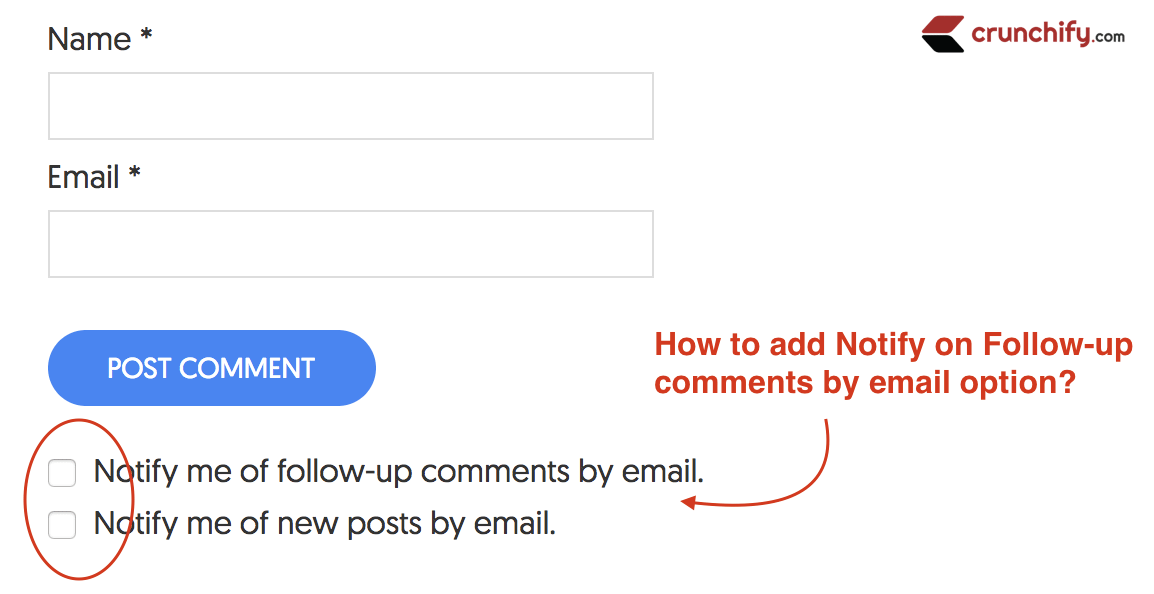 There are multiple ways to add these options and Jetpack is one of the way. After installing Jetpack I came to know that in latest version of Jetpack they have disabled an option to disable WordPress stats from Jetpack setting page.
Do you know how to activate and deactivate Jetpack features? Well, it took some time for me to just get into that. Initially I was thinking like no more options to disable jetpack stats? Why I can't turn off WordPress.com stats in Jetpack?
Well, below steps will help if you want to Disable Jetpack WordPress Plugin Module.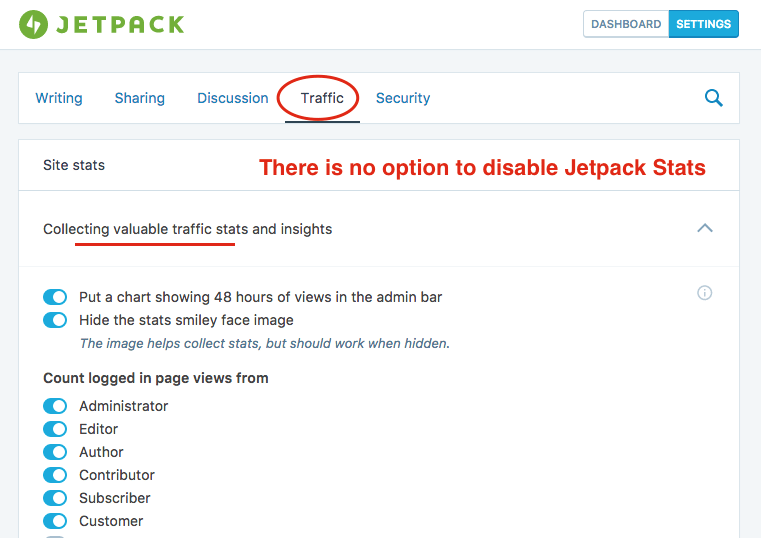 Then how to disable Jetpack's Stats Collection Module?
In order to disable Jetpack Stats module follow below steps:
Step-1
Click on Jetpack from admin panel
Click on Settings tab
At the very bottom of page click on Debug link

Step-2
On next page click on Access the full list of Jetpac modules available on your site link.

Step-3
As you may see, Jetpack by default enables all of below 21 modules which I believe absolutely not required.
Beautiful Math
Custom CSS Configure
Custom content types Configure
Enhanced Distribution
Extra Sidebar Widgets Configure
Gravatar Hovercards Configure
JSON API
Manage
Omnisearch
Post by email Configure
Protect Configure
Publicize Configure
Sharing Configure
Shortcode Embeds
Site Stats Configure
Spelling and Grammar Configure
Subscriptions Configure
WP.me Shortlinks
Widget Visibility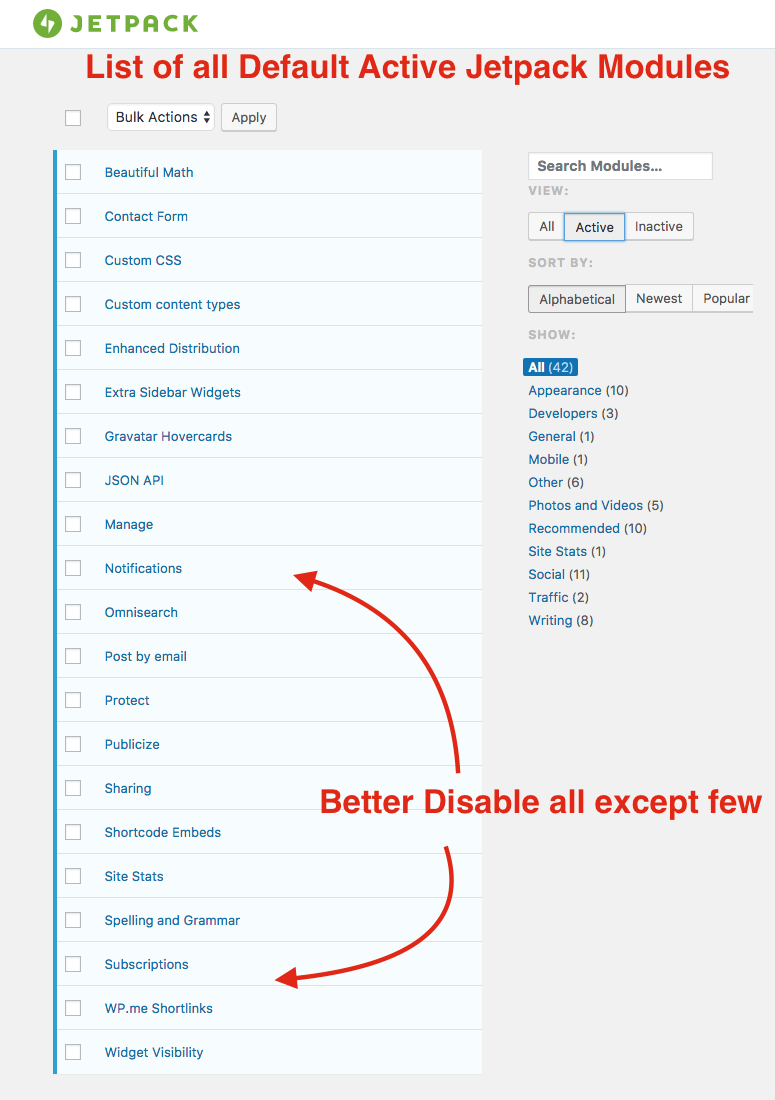 Please go ahead and disable Site Stats module and more and you are all set.
Let me know if you feel by default Jetpack shouldn't enable these modules and should provide users an option to choose one 🙂
Update 08.15.2017: We have disabled Jetpack on Crunchify site because of page speed loading issue.