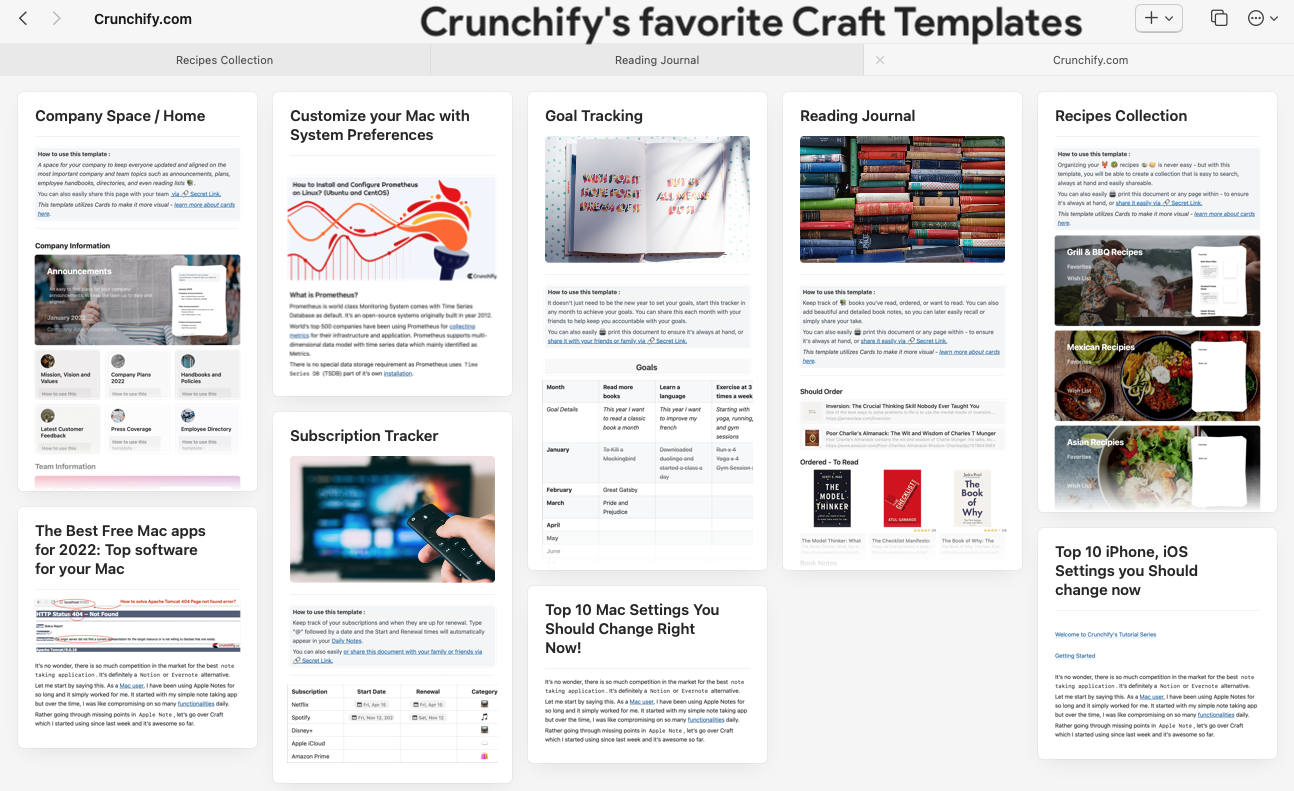 As you may have noticed, we started using Craft Note taking app since last few months and it's been awesome.
Download free templates for Product management.
Recently with version 2.1.2 bump, they have added so many new ready to use Templates and we are in love already.
Here are the top Craft Templates:
Personal Category: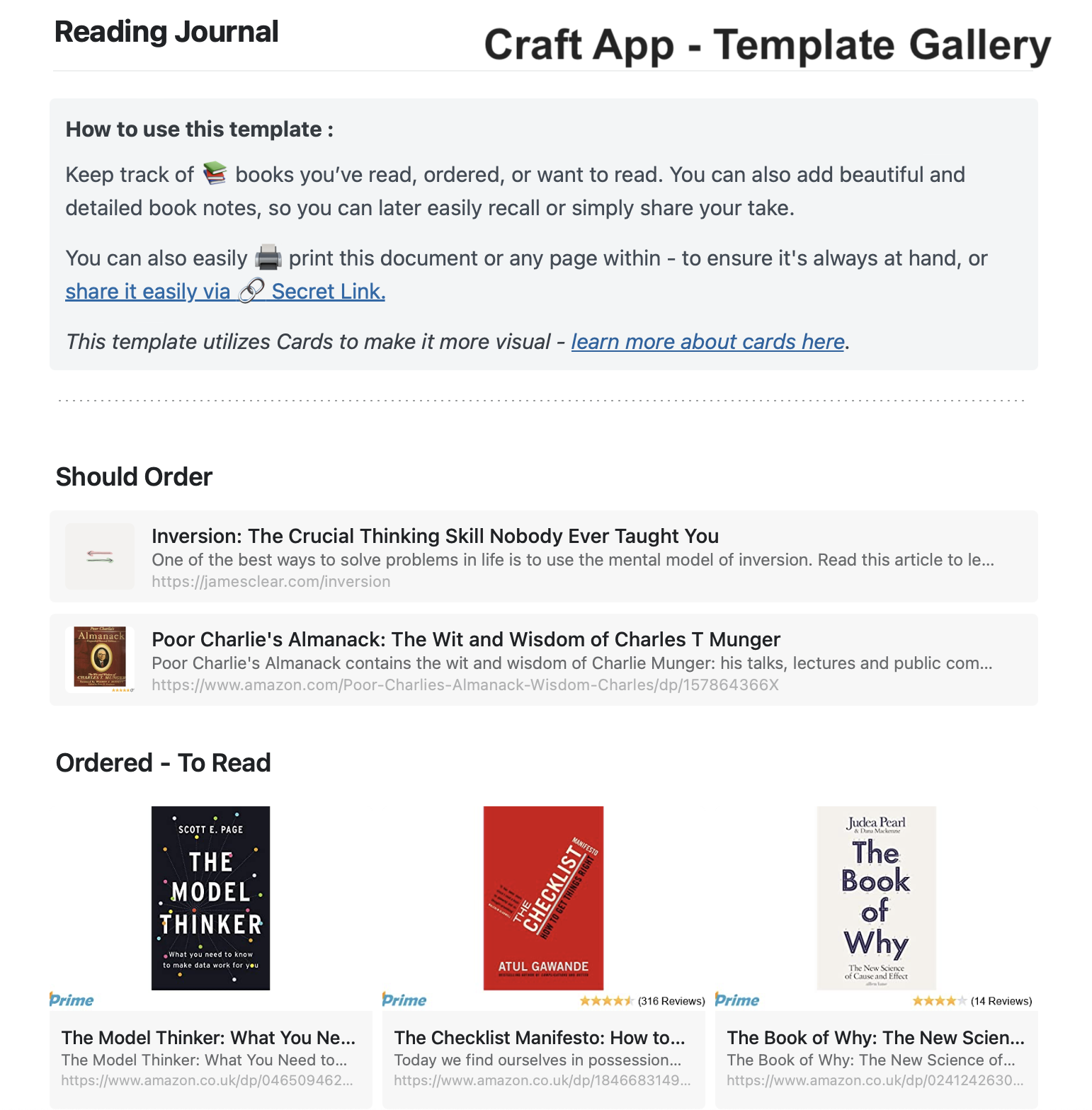 Goal Tracking
Recipes Collection
Reading Journal
Gratitude Journal
Chore Chart
Flower Planting Diary
House Plants Care Notes
Rentals Paperwork & Inventory
---
Friends and Family Category: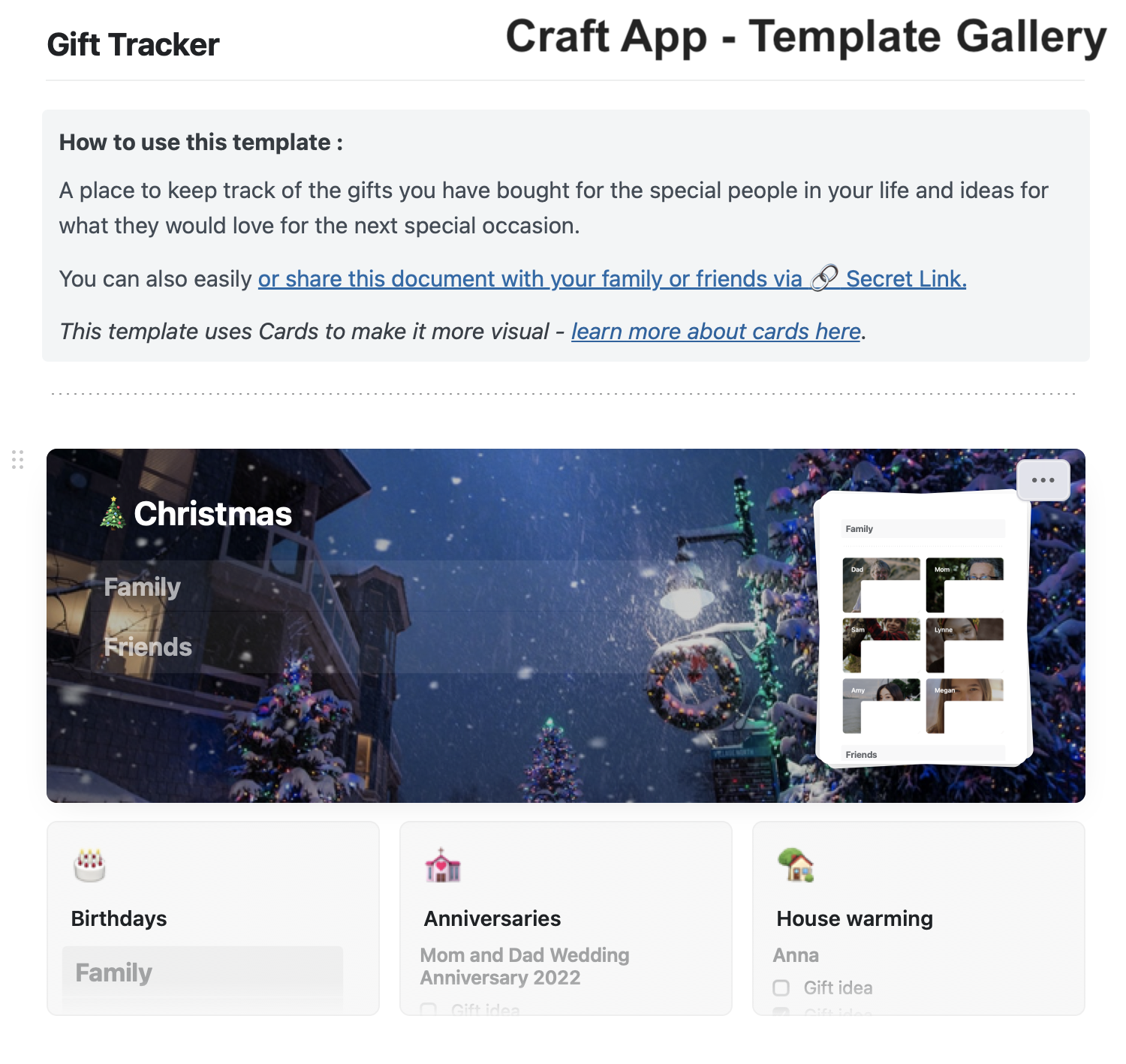 Travel Plans
Gift Tracker
Cook Off Challenge
Restaurant Wishlist
Subscription Tracker
---
Teams Category: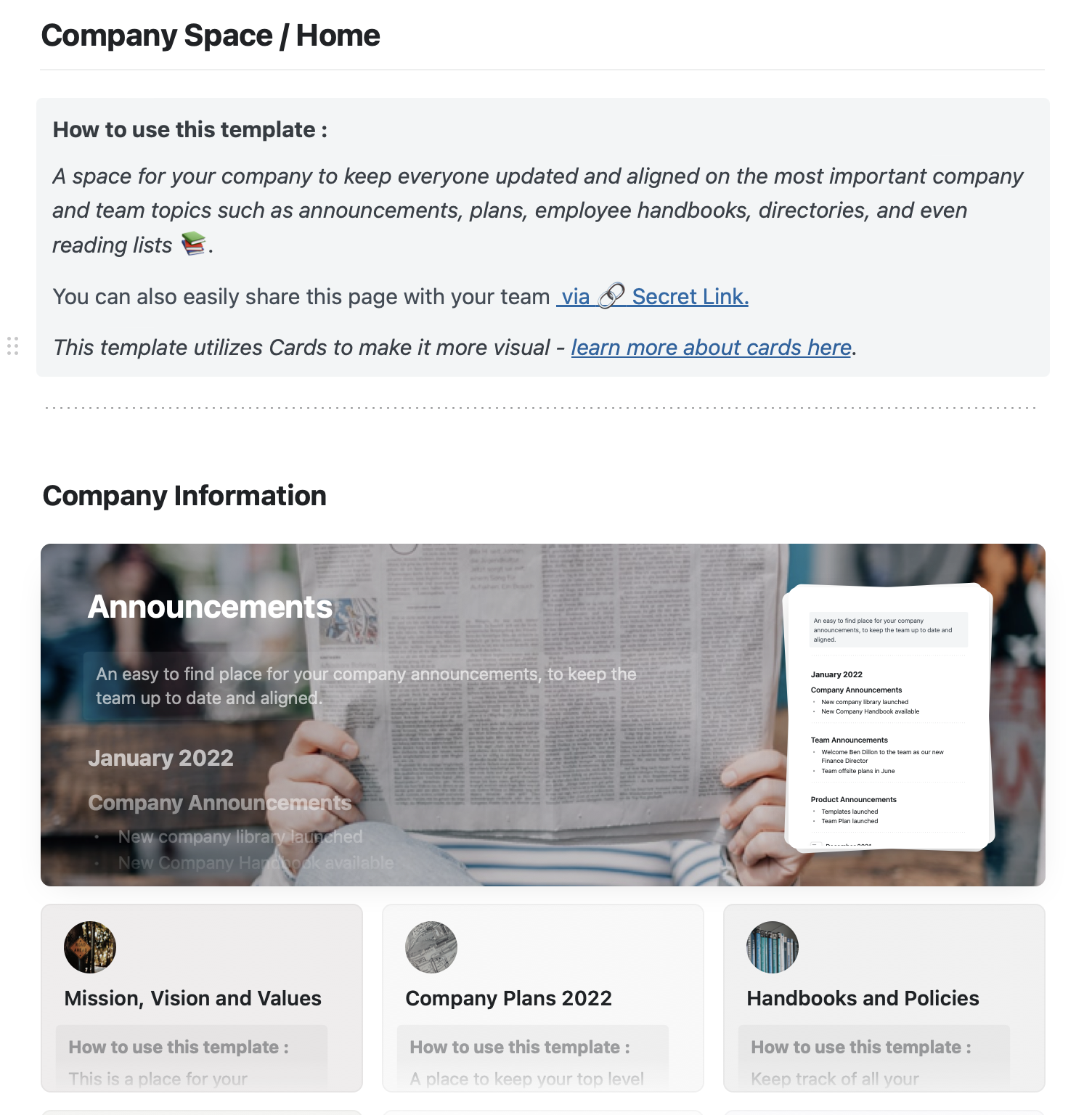 Company Space / Home
Employee Directory
Handbooks and Policies
Team Events
Team Reading List
---
Meetings Category: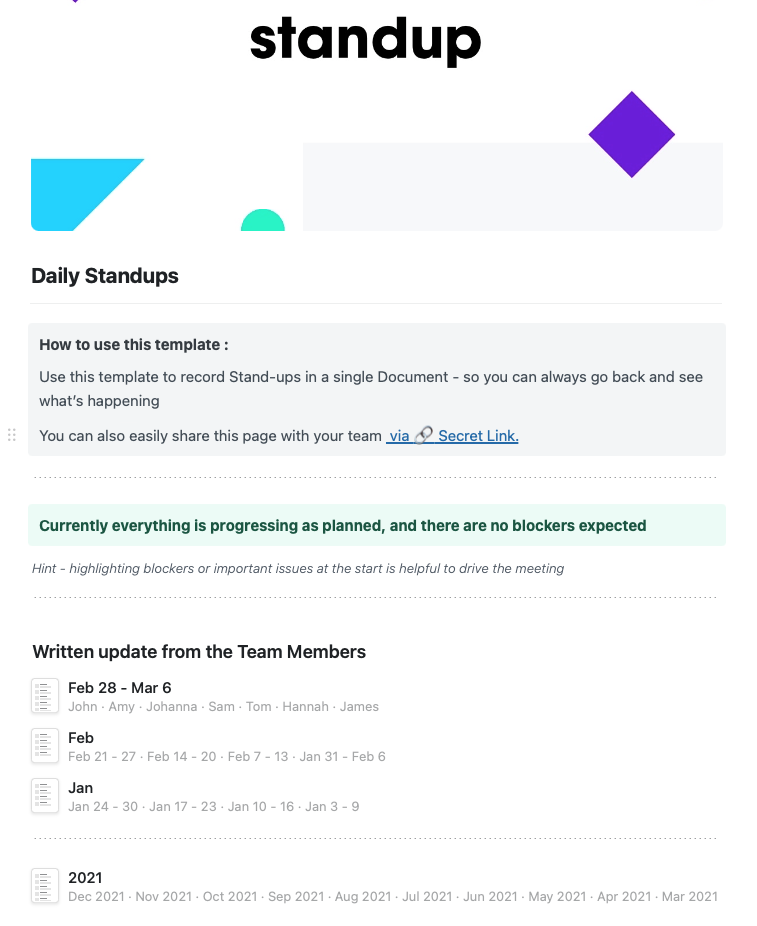 All hands Meeting
Weekly Team Update
Daily Stand ups
Meeting Notes
---
Documentation Category: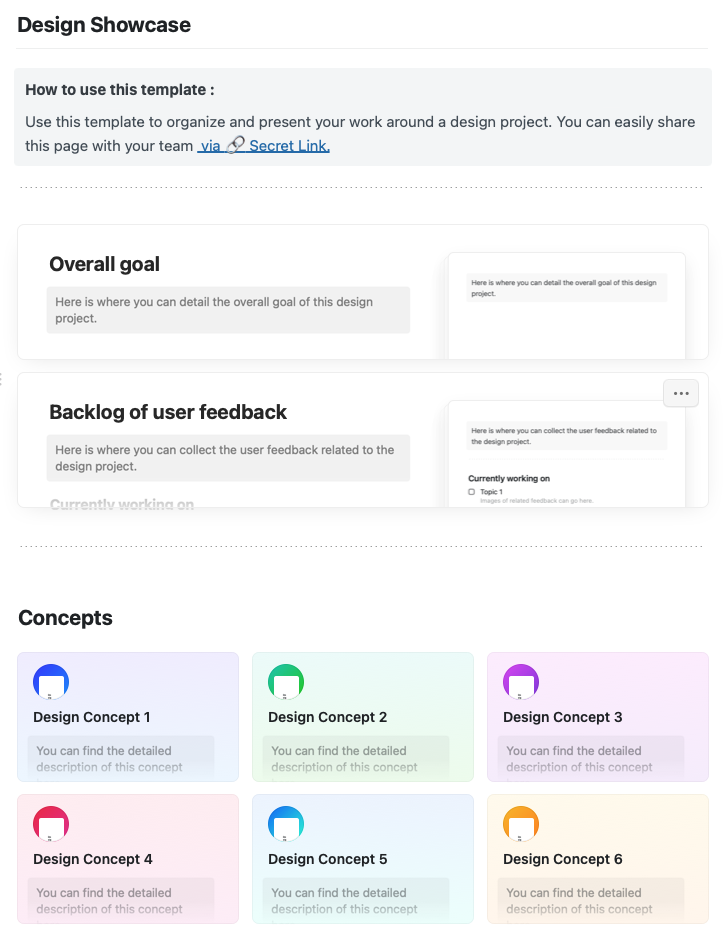 Architecture Proposal
Design Showcase
Job Posting
Release Notes
Technical Post Mortem
---
Here is a video which shows all templates:
Craft – The Best Note Taking App (List of all Templates)
Let us know which one is your favorite template out of it.