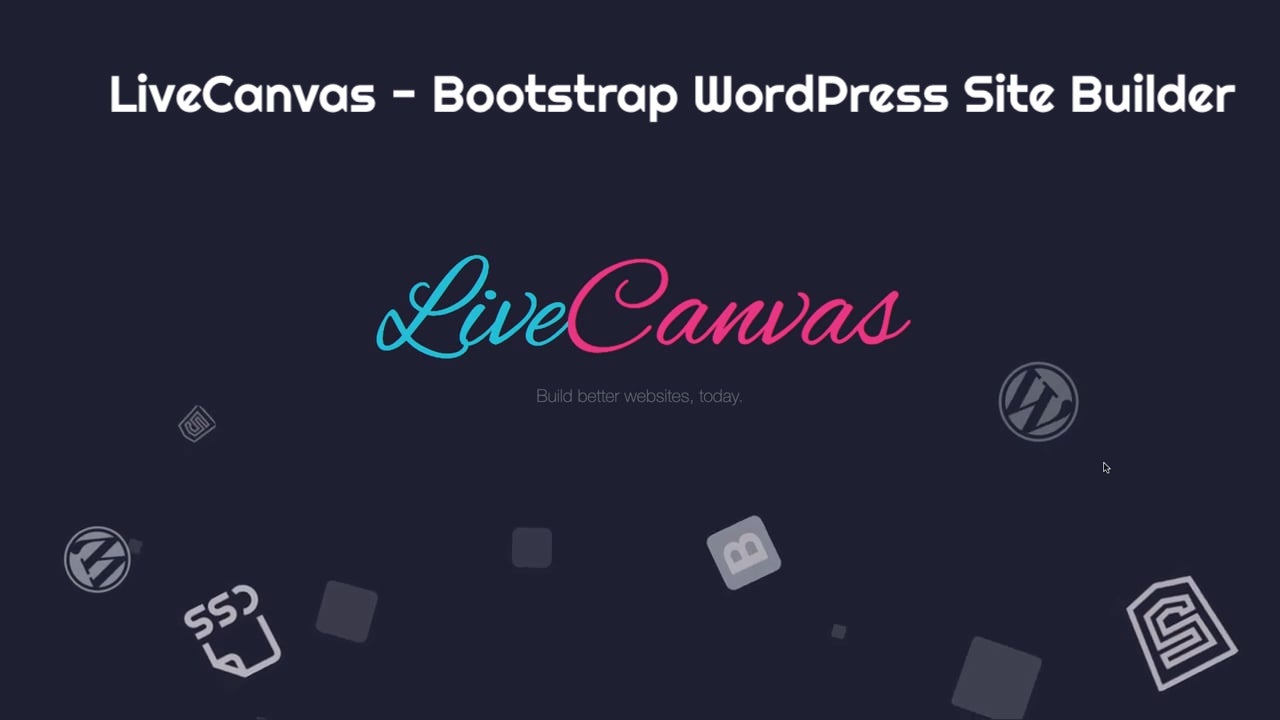 Do you want to build a site in no time with Bootstrap 4 framework? Want to build WordPress side without any custom code changes? Then you are at right place. LiveCanvas is one of the best Bootstrap way to build WordPress site out there.
In this tutorial we will go over steps on how to register and start working with LiveCanvas site builder in no time.
Before we get started here is some background.
There is no doubt WordPress is one of the best Blogging platform out there. Currently WordPress sites powers 39.8% of the world. There are hundreds of site builders are out there and in this tutorial we will concentrate on LiveCanvas.
I'll go over things which we like and didn't like about this pure HTML/CSS page-builder.
What is LiveCanvas?
LiveCanvas is one of the best high-end WordPress front-end page builder. It's based on WordPress and pure HTML. It provides you live code editor which just works and give you preview of your changes in realtime.
It fully supports all Google Schema support without any issue. There is no hard dependency on LiveCanvas if you disable plugin. You site just continue working.
It is more like a layout centric framework than content centric.
How to register for LiveCanvas?
Go to LiveCanvas site: https://livecanvas.com/
Click on Pricing.
Currently it provides very nice deal – just $99 for Lifetime license.
What are the key features of the LiveCanvas?
Here are key features:
Light Footprint
Get rid of handcuffs!
100% Frontend based
Safety first: editing history

Simple editor history is part of plugin support itself. Just enable plugin and history feature comes by default.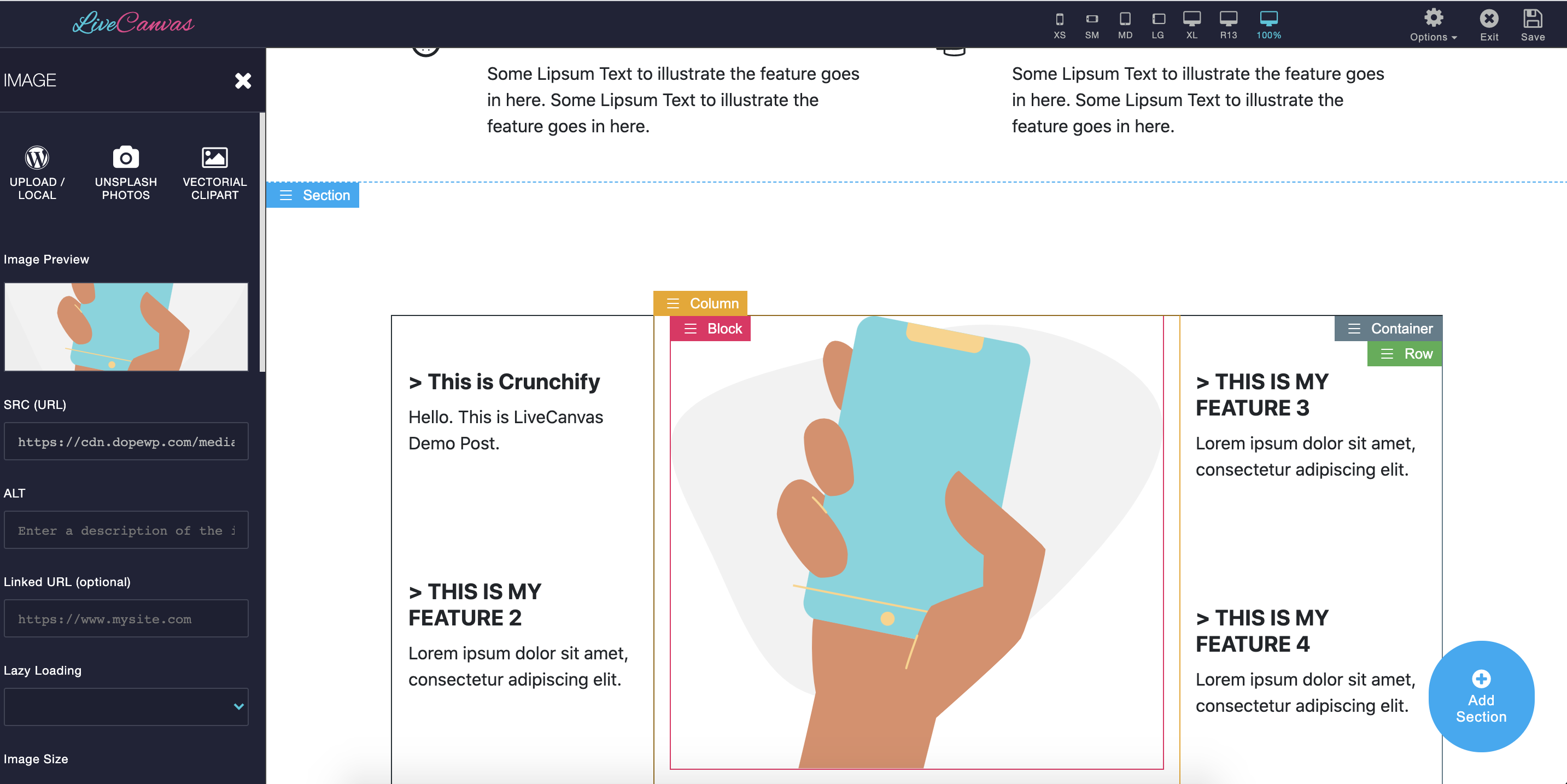 Include your own Short-codes

It has universal shortcode supports

Visual Building and Scaffolding
Very simple way you could refine and edit HTML
There is an option for user to create your own blocks
Simple way to build Your Header & Footer
It provides Cool Animations
LiveCanvas also provides a ready to use theme called picostrap: https://picostrap.com.
What is Picostrap?
Picostrap is a very simple ready to use theme integrates with WordPress customizer in no time.
Provides live reloading of CSS in realtime without browser refresh. That means page will automatically reload and pick up the changes.
Take a look at below Picostrap theme features:
You could instantly Customize Colors
Built-in SCSS compiler
Ready to use beautiful Font Combos
Need to setup any variable? Sure, you could set your own variables in no time.
Easy to add your own custom code
Enable Responsive Typography
Want to hide unnecessary tags? Easy with Picostrap
Keeps your head clean by removing unused html tags
and much more…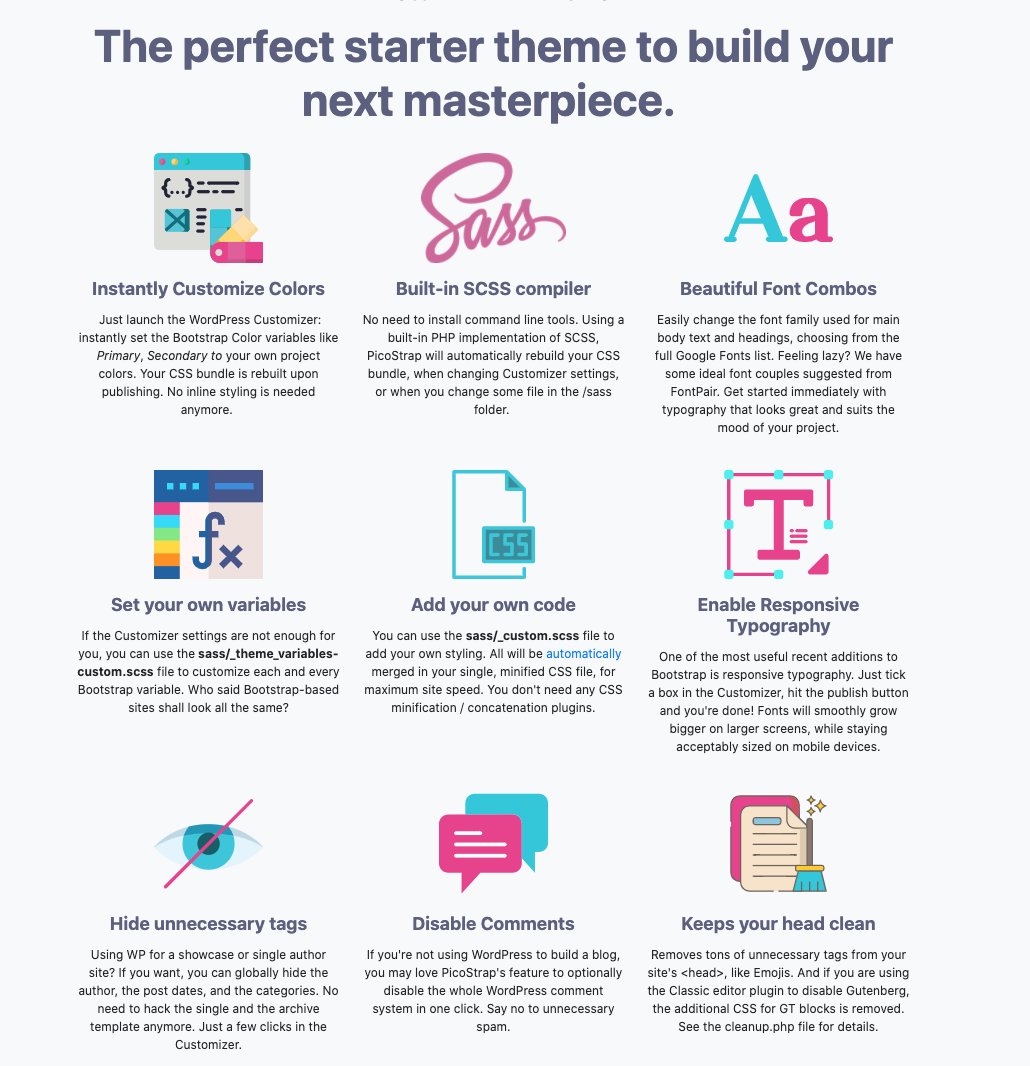 Take a look at this very nice Video which explains all details about all features.
Why you should use LiveCanvas and Picostrap theme?
Here is a screen recording of some the functionality which may help you decide to go with LiveCanvas.
Check out these PageSpeed comparison. With all below sections on page, page speed number just came to 95, which is amazing :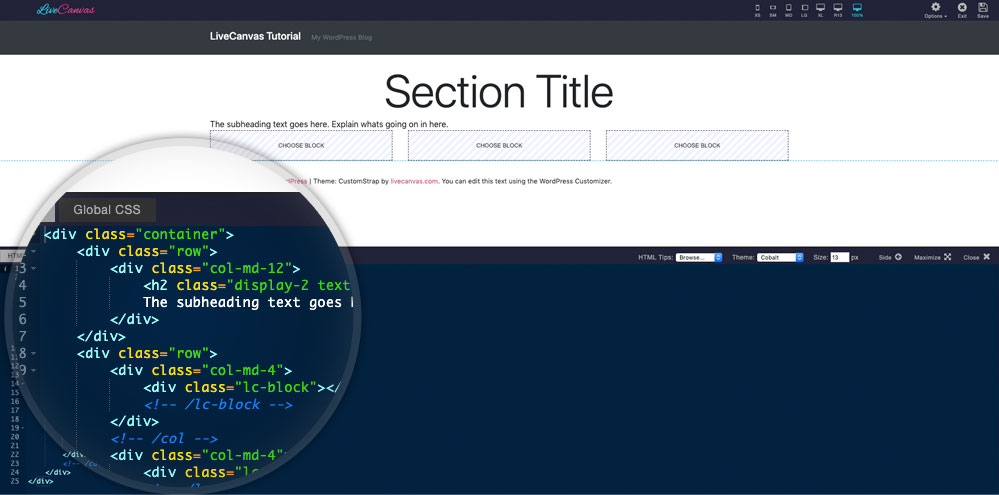 a slider
a number of sections showing some text and an illustration
a section with six features with icons
a final Call to Action with some text and a button on a background image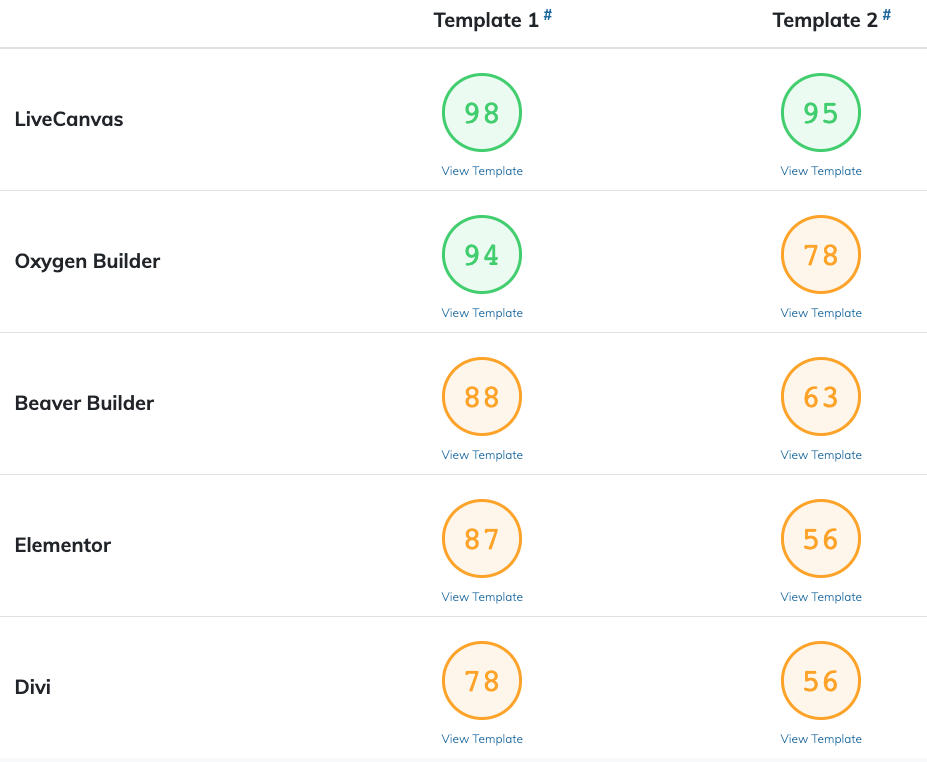 Checkout some of the options you have from customizer section.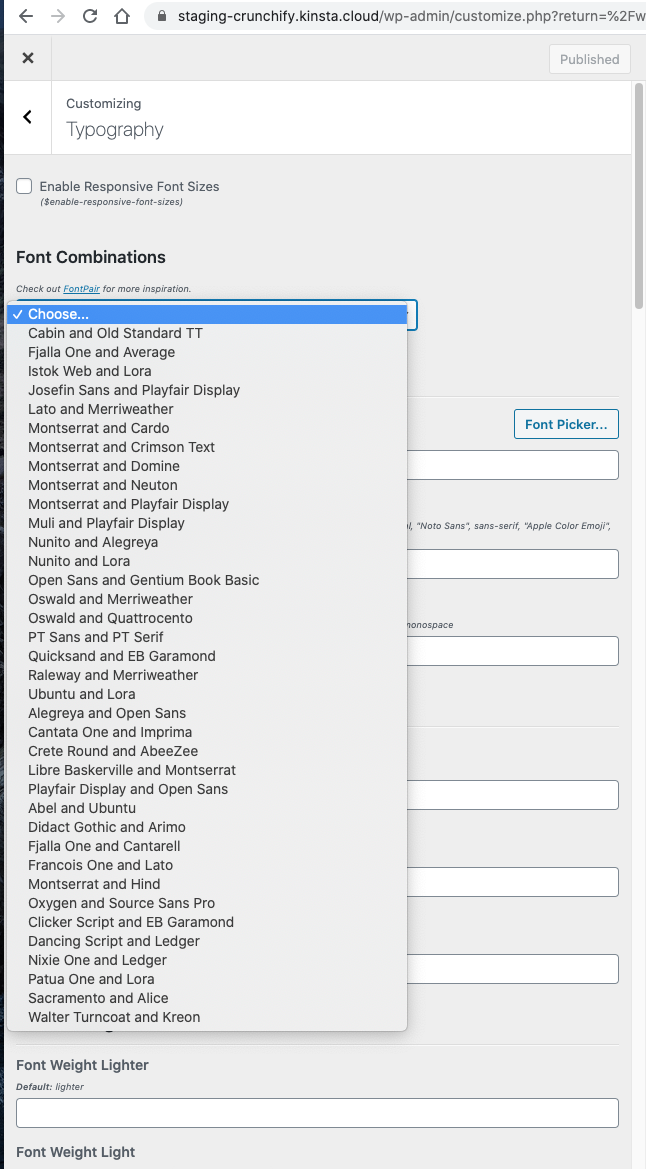 Pricing?
LiveCanvas provides two different options during registration.
Pro license: $39/pear

Updates for 1 Year
Support for 1 Year

Lifetime license: $99/one time

Lifetime Updates
Lifetime Support
Conclusion?
After installing LiveCanvas and Picostrap for a first time, it took some time to get used to it. But after reading some documents and tutorials it was very quick to build page in no time.
I would recommend registering for Lifetime license as it's just $99 one time fee and you will receive lifetime support with all future fixes and development. Let us know your feedback via comment section below.