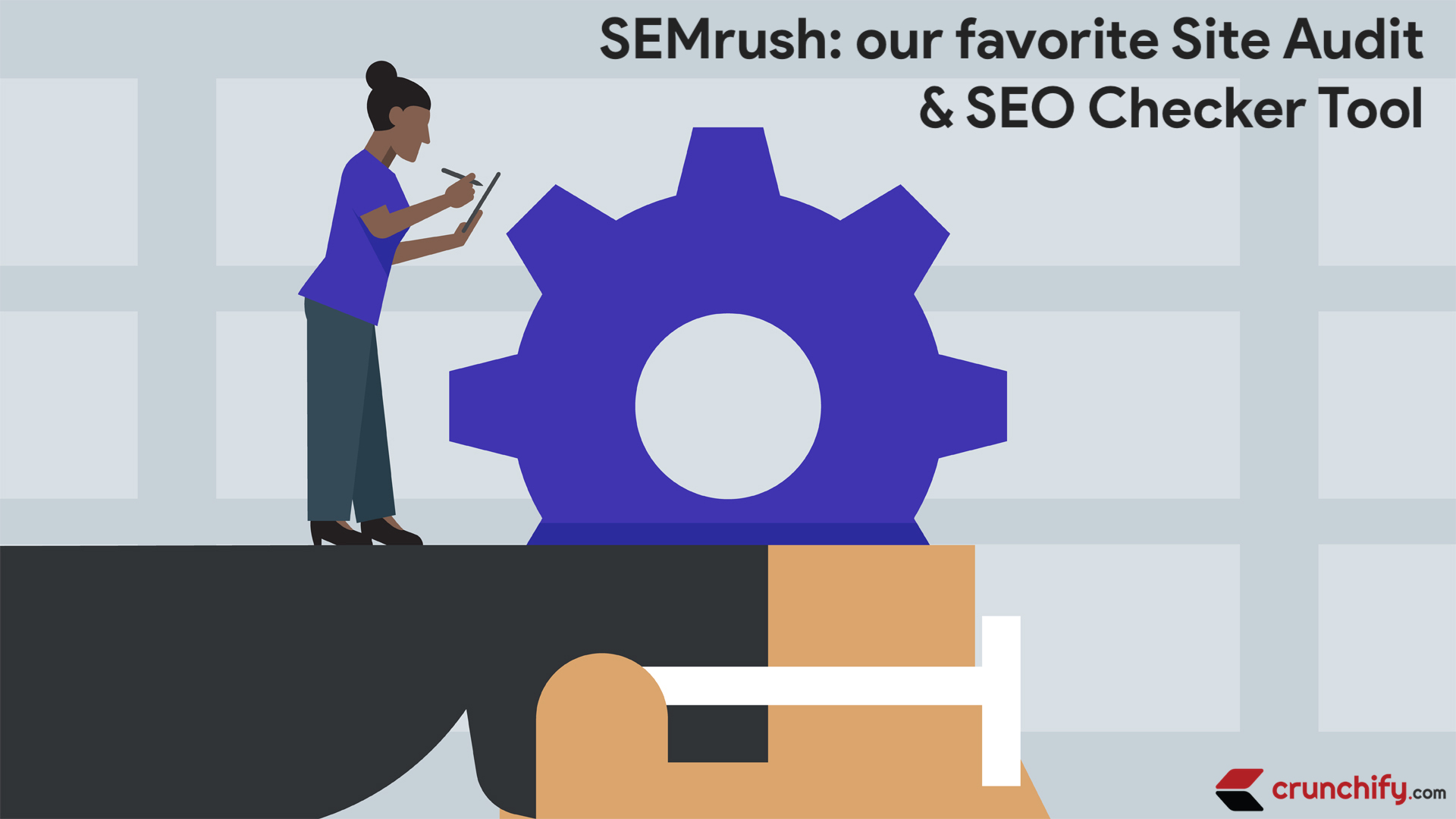 On Crunchify, we are very passionate about site speed and optimization in all possible way.
So far we haven't been focused on number of key SEO metrics but after looking at SEMrush dashboard for 1st time, I was amazed. SEMrush provides all of below in depth metrics.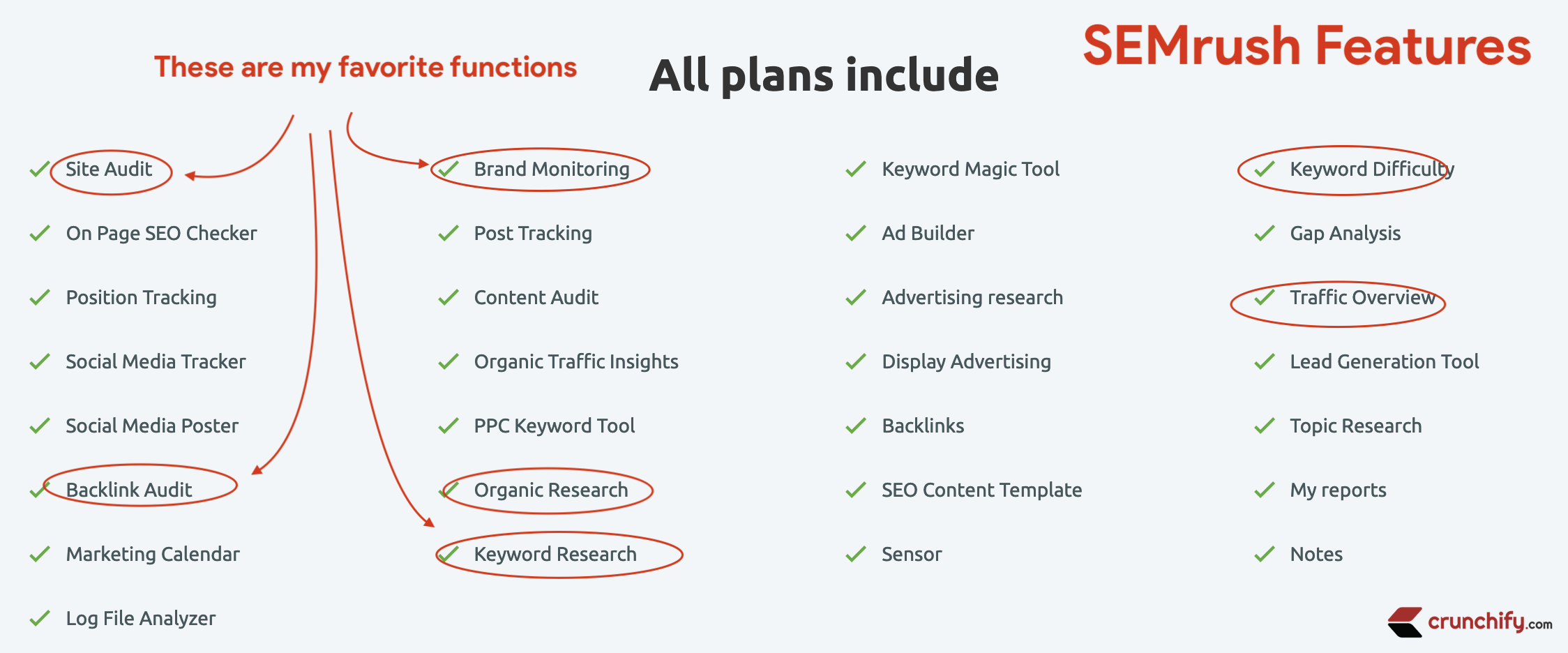 Here are my favorite SEMrush tools which we like:
Site Audit
On Page SEO Checker
Position Tracking
Social Media Tracker
Social Media Poster
Backlink Audit
Brand Monitoring
Post Tracking
Organic Traffic Insights
PPC Keyword Tool
Organic Research Tool
Keyword Research Tool
Advertising research
Backlinks
SEO Content Template
Keyword Difficulty
Lead Generation Tool
Topic Research
How to get started?
Step-1
First thing is to just signup for SEMrush. You can sign up for 7 days FREE trial.
Step-2
Click on Add your project link and add your domain.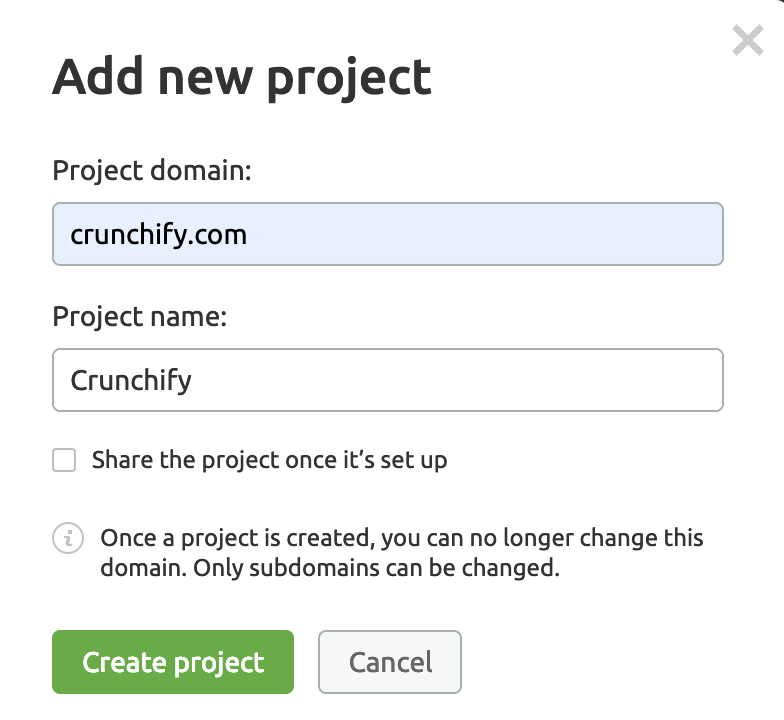 Step-3
Next thing is to setup each and every metrics from your Dashboard as you see in below image.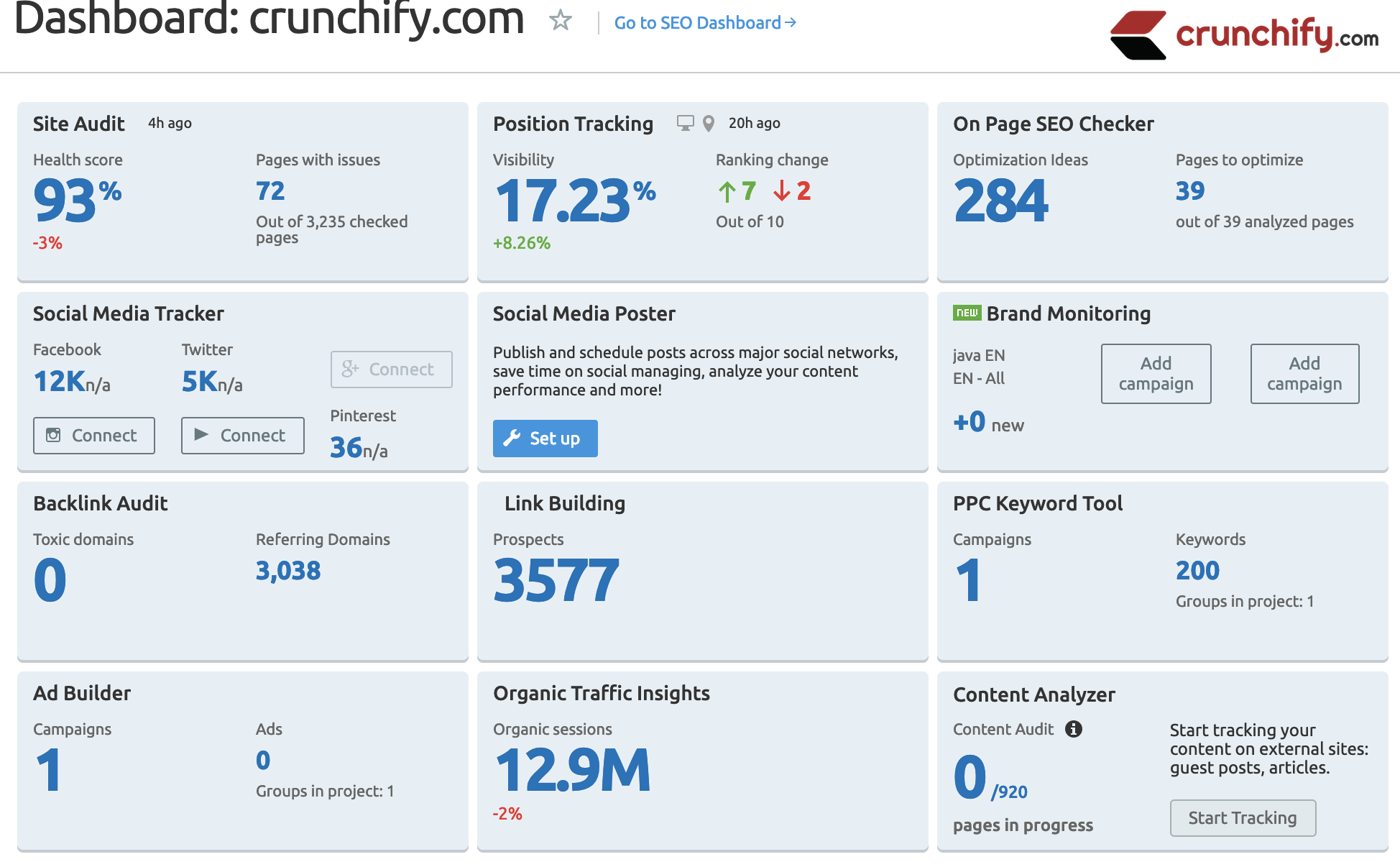 Please setup all above metrics and you will see nice metrics with all detailed insight.
Let's explore SEMrush:
1. Position Tracking Metrics
The Visibility index is based on click-through rate (CTR) that shows a website's progress in Google's top 100 for keywords from the current tracking campaign.

2. Visibility Trend Metrics
This module also shows Estimated Traffic and Average Position metrics.

3. Ranking Distribution Metrics

4. Content Analyzer
This module is same as Google Analytics module. Will give you all metrics like Pageviews, users, sessions, Bounce Rate and more.

5. Link Building Metrics
This metrics will tell you on how is your link building strategy.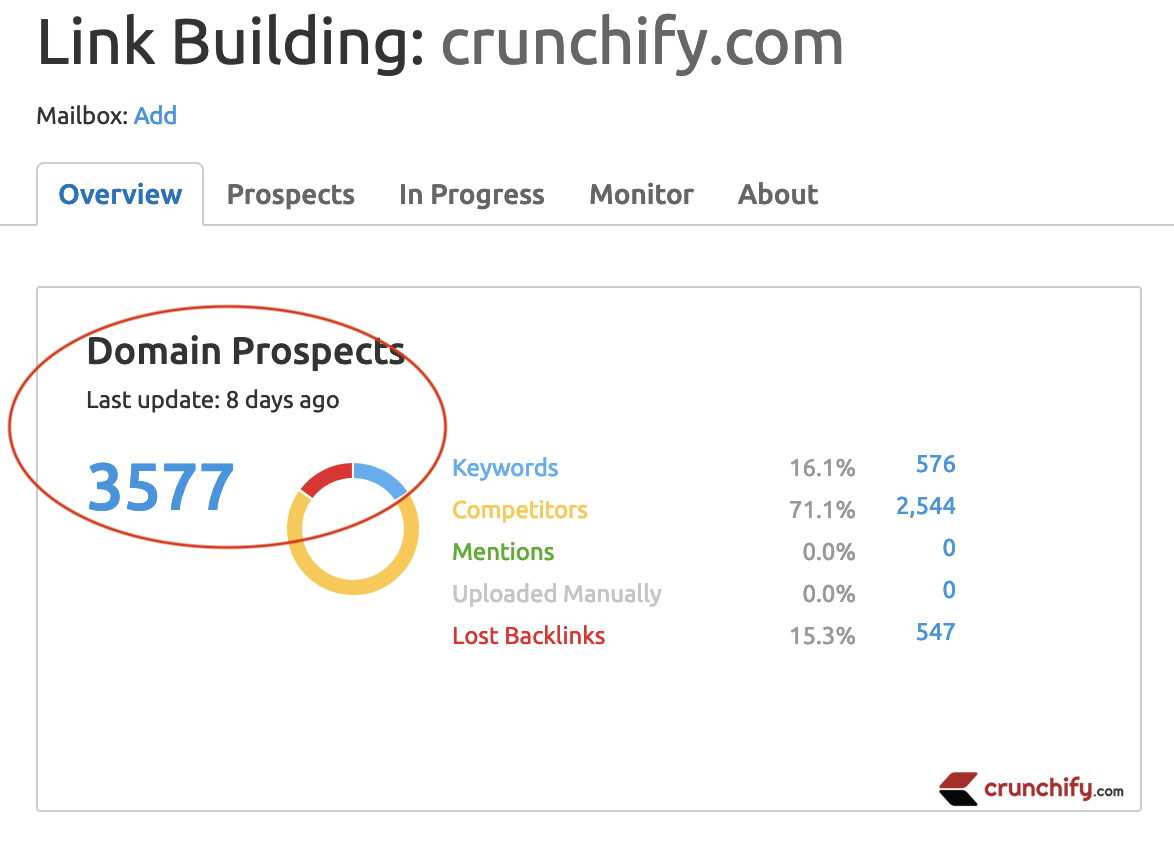 6. Backlink Audit Metrics
Backlinks are the links which points to your blog from other worldwide blogs.
More backlinks the better.

7. On Page SEO Checker Metrics
One of the best SEO suggestion you will get from SEMrush.
We have just started with SEMrush but I'm sure we will try some of the suggestions and will update you all with result.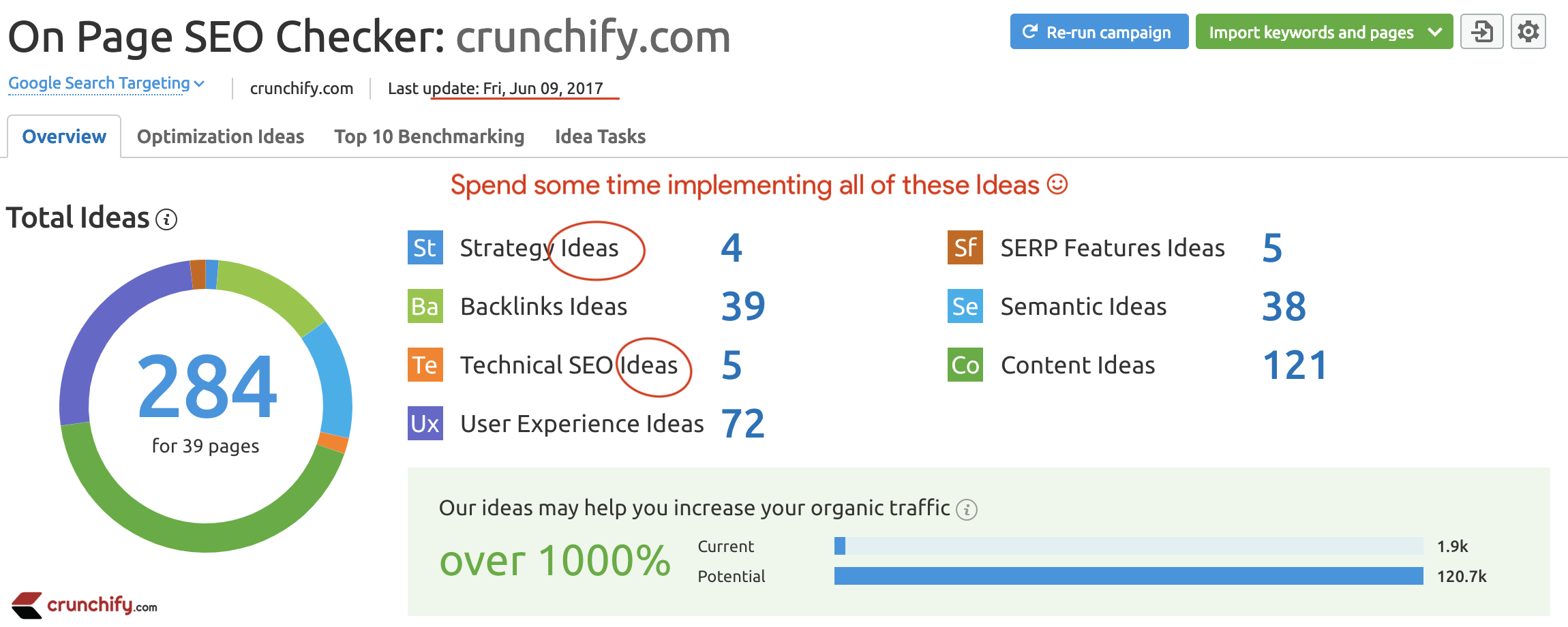 I would recommend to give SEMrush a try and please share your feedback.