WordPress now powers more than 30% of the online blogging platform. Recently I came to know about 1and1 Managed WordPress Hosting plan and would like to share some more details about the same.

In this tutorial we will discuss some the great features 1and1 team has put together for us and steps to signup for 1and1 WordPress managed hosting plan.
1and1 Control Panel provides really nice options:
Domain Control panel
Websites panel
Hosting panel
FTP Account panel
SSL Certification Setup Option
Email and Office Setup Option
Online Marketing Options
1and1 also provides free Domain for a year and free for each renewal period.
Let's get started:
Step-1
Register for 1and1 Account.
I would suggest to register for 1and1 Unlimited PRO plan.
Step-2
Next screen will ask you to provide Domain Name.
You could register new domain or transfer existing one to 1and1.

Step-3
Next screen will give you summary of your order with Hosting Plan, Domain name and more. Just click on continue to pay for plan.
Once you place your order, you will get couple of emails with confirmation order and customerID information. Just login using your customerID and password to get started.
Step-4
Next step is to setup your WordPress blog.

Provide your WordPress Login Username
Enter your Password
Click on Agree T&C checkbox
Click on Continue
On Next screen select Managed WordPress option
Step-5
Just login to your Panel and you will see your live site.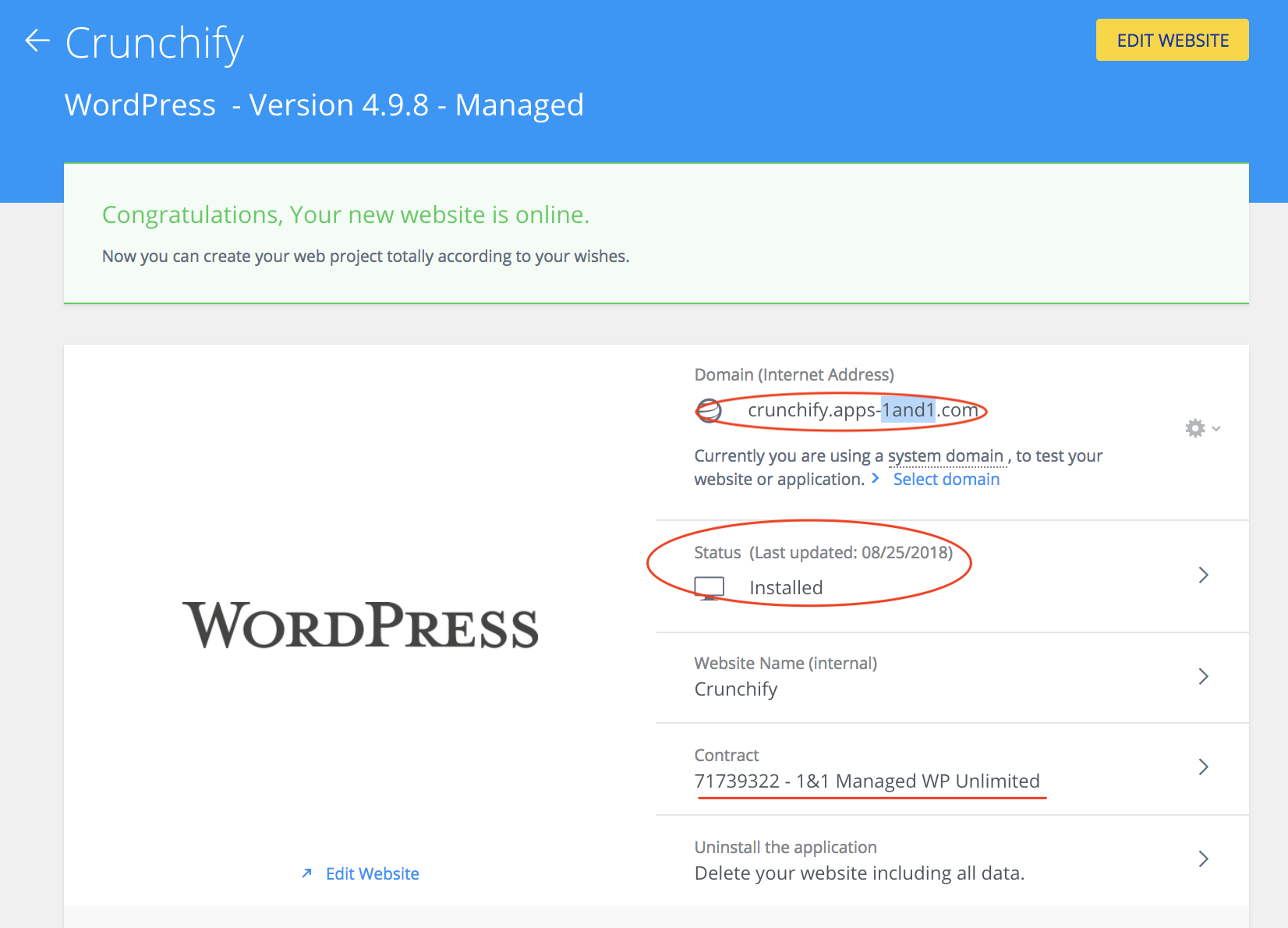 Step-6
Now login to your new site and checkout plugins and themes section. 1and1 theme by default adds 8 WordPress plugins which I personally don't like it.
I would suggest you to remove all default plugins and install only required plugins.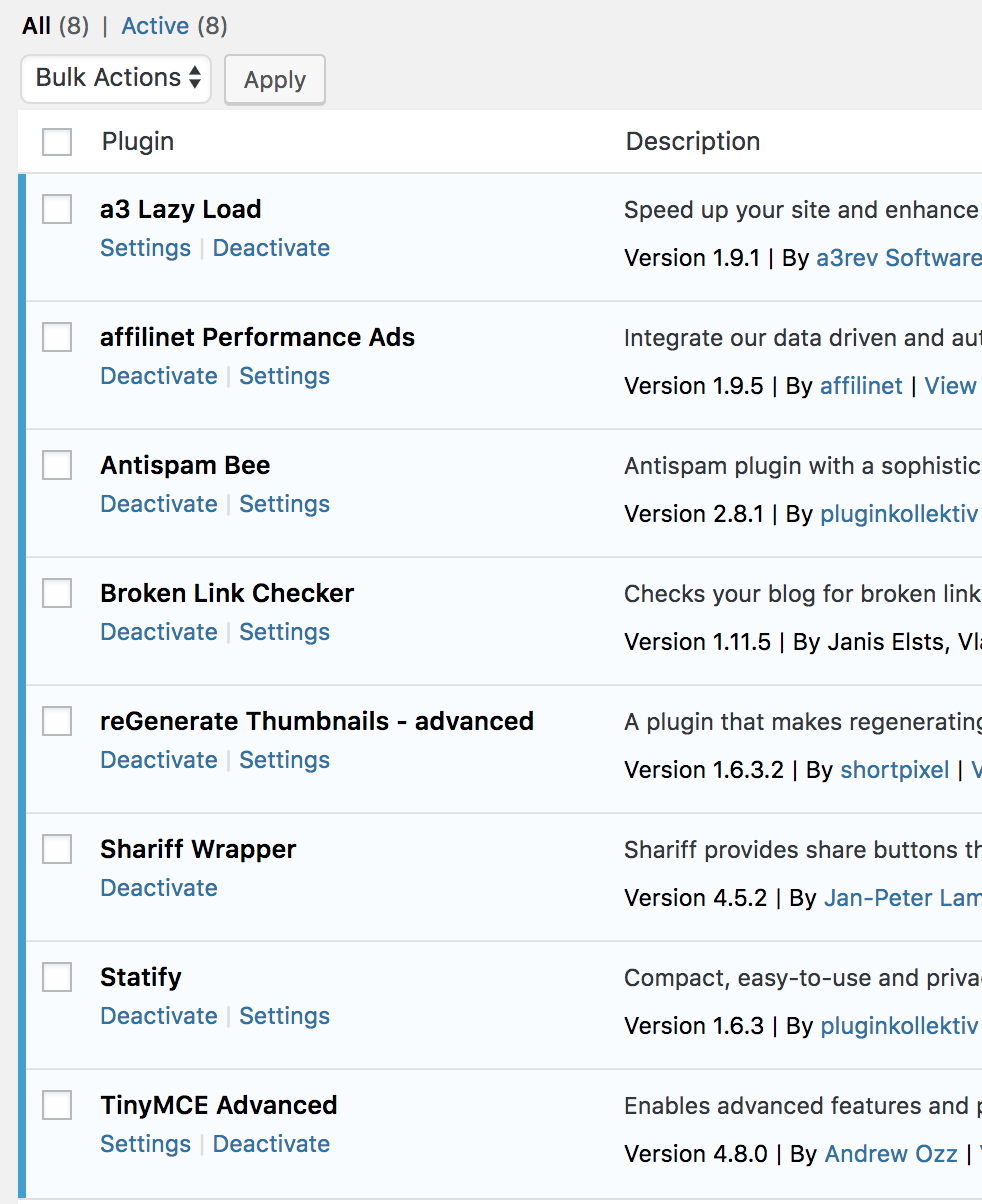 Please follow all 101 beginner detailed steps now to setup your blog with all required setup steps.
How about Reliability and Customer Support?
1and1 provides 24×7 phone and chat customer support. You just need your once time PIN and CustomerID to get in touch with customer representative.
Available 24 Hours a Day, 7 Days a Week. Direct call # 1-866-991-2631. Please have your customer ID (5842323202) ready when you call. Use your personal phone PIN to quickly and easily authenticate yourself to 1&1 customer support over the phone.
Pricing
1and1 pricing is one of the cheapest WordPress hosting out there. For beginners and if you are new to business and wanted to give it a try how WordPress hosting works then you are at right place.
Just sign up for 1and1 Managed hosting plan and you will love to use all features at low cost.
List of all available Hosting plans at 1and1
1and1 provides not only Managed WordPress hosting plan but list of all below:
Cloud Server Hosting
Container Cluster
Dedicated Server Hosting
Bare Metal Server
Let us know what you think about 1and1 hosting and how is your experience with them.