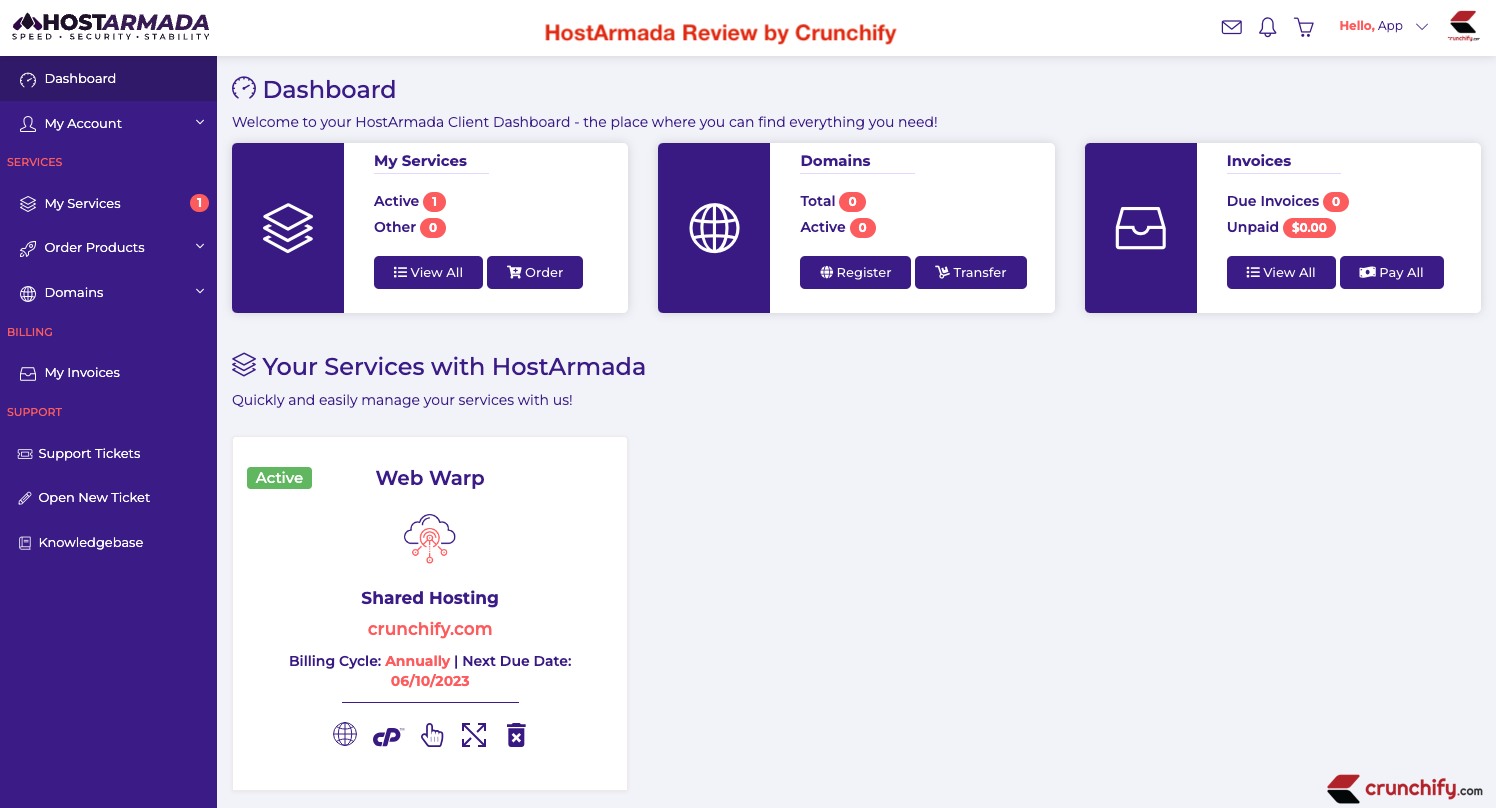 It's very important to choose right service when you start your 1st blog. There are so many services and accounts you need to start your first blog.
You need to go get Domain first. Register for Hosting plan later. SSL certification sign-up, and so on.
In addition to all of these accounts, it's hard for WordPress users to choose either Shared or Reseller hosting. Self-managed or Managed hosting and so on..
This list goes on and on.
We were playing with HostArmada since last few weeks and found so many options for you to choose. It provides list of all of below options under one umbrella.
Domains
Web Hosting
Different type of SSL certificates
VPS Web Hosting
Dedicated CPU Hosting
Built in Security
Cloud Technology
and so on…
Few additional things to consider is to make sure you have right customer support when you need and 99.99% uptime guarantee.
---
Well, let's get started
Step-1. Go to HostArmada Site
Step-2. Choose your plan
Go to Hosting Menu
Click on Cloud WordPress Hosting
Plan starts at just $2.99/month
HostArmada provides, 45 days money back guarantee.
All WordPress hosting plans include all of below features by default.
Free SSL cert for all Website, Domains, SubDomains
Free Website migration
Free Daily backups
Free cPanel
Free Caching layer
They do have three options and plans to choose from:
Start Dock
Web Warp
Speed Reaper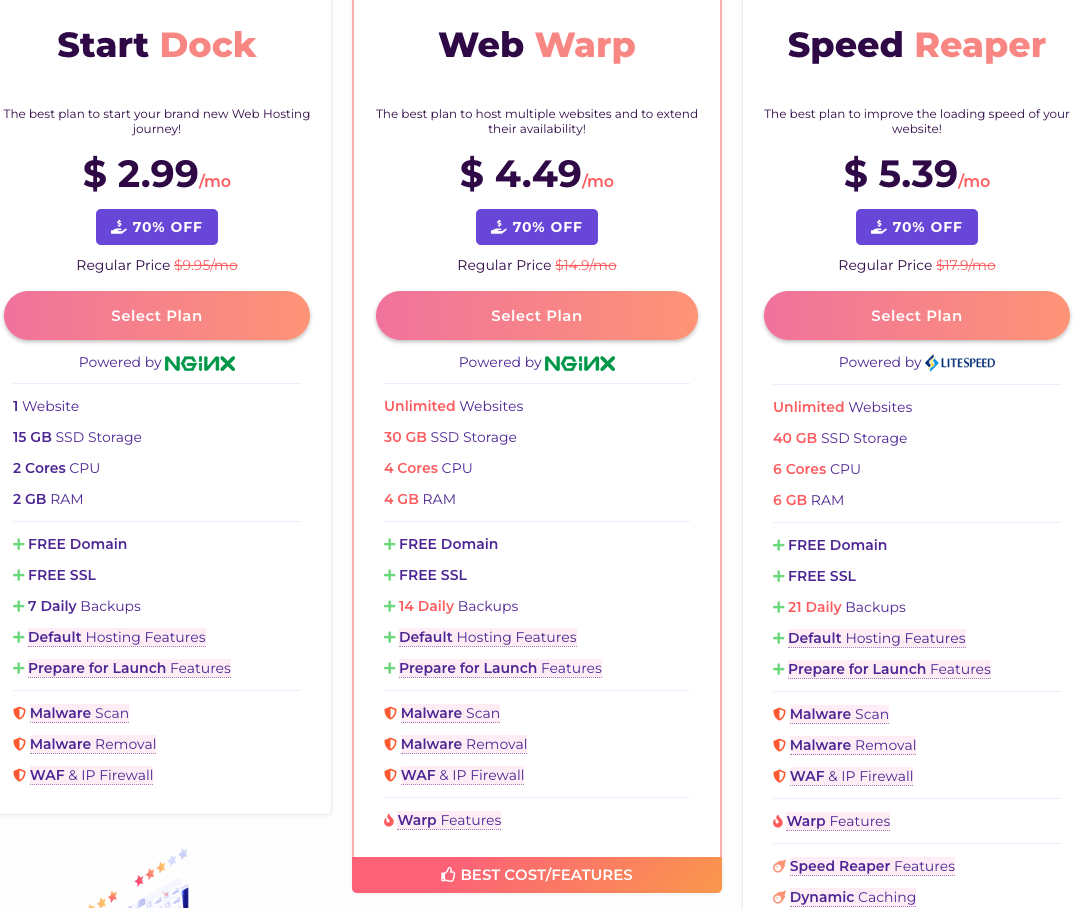 There are lot more options available on site for you to review.
Step-3. Login and check all details
Once you sign-up login to HostArmada portal.
Link: https://my.hostarmada.com/clientarea.php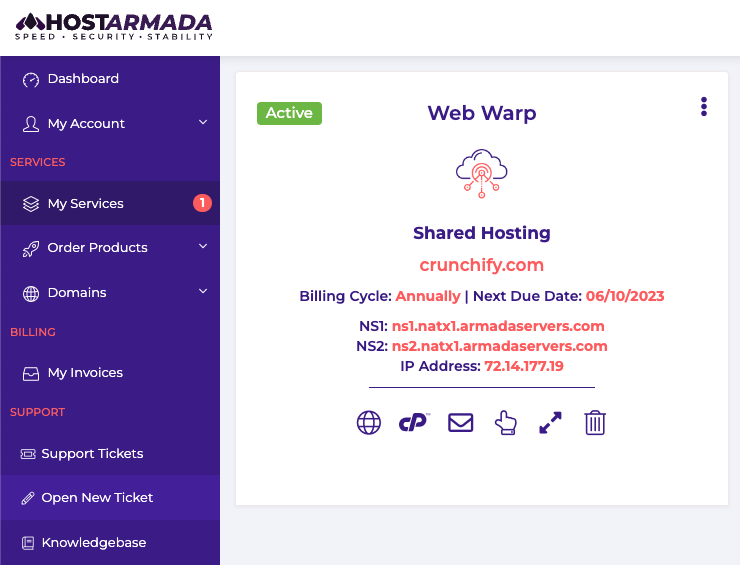 Check out email you received with all details. Email provides all of below details.
Account Information

Hosting Package
Domain
Payment and Amount
Next Due Date

Access Information
cPanel Access URL
SSH Access details

SSH HostName / IP Address
SSH Port

FTP (File Transfer Protocol) Access Information
Email Access Information
Incoming / Outgoing Mail Server:

IMAP/POP3 address
Port
Encryption Details
Username and Password

Support details and more…
Step-4. Let's start on creating WordPress Install
Go to HostArmada portal.
Click on Services.
You will see your hosting plan.
Click on cP icon (Control Panel). It will open Control Panel tool.
Go to Domains Section:
Make sure you have correct Domain added.
If you want to add SubDomain then click on Create a New Domain button.

Step-5. Go to WordPress Manager by Softaculous
There are so many options for you to choose.
WordPress
Pubvana
Serendipity
Dotclear
b2evolution
Textpattern
SitePad
Nibbleblog
HTMLy
Nucleus
Chyrp
FlatPress
PivotX
Leafpub
These all are blogging platforms out there for you install.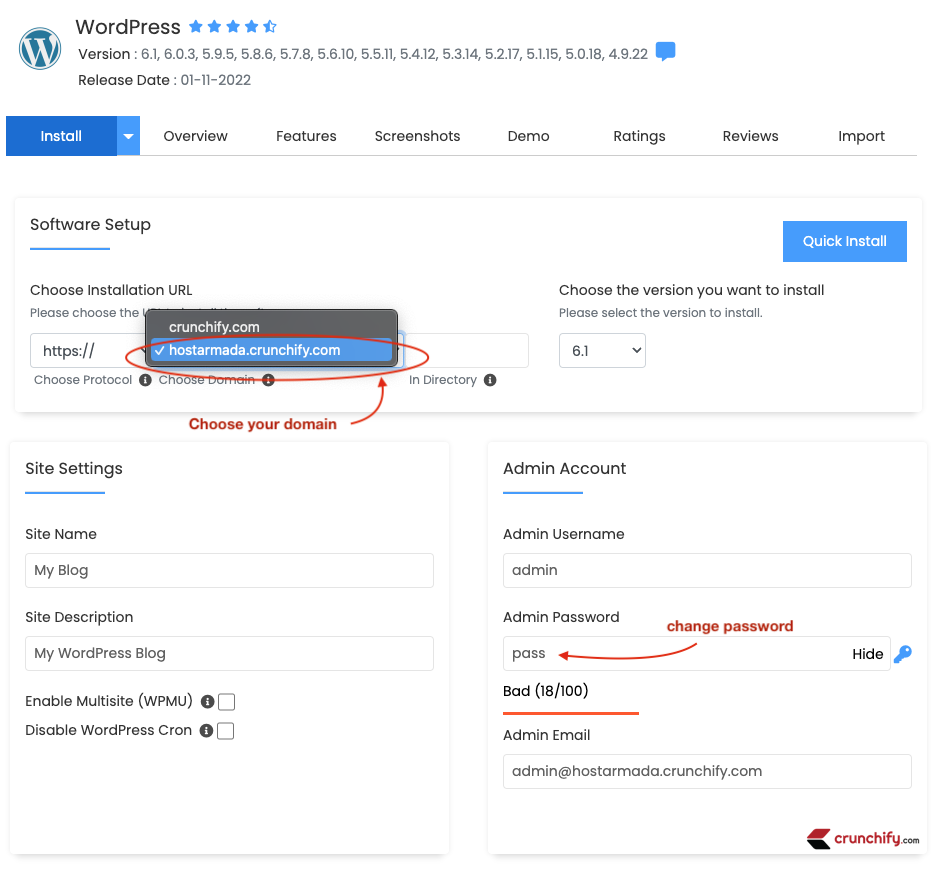 After installation, you will receive an email with more details.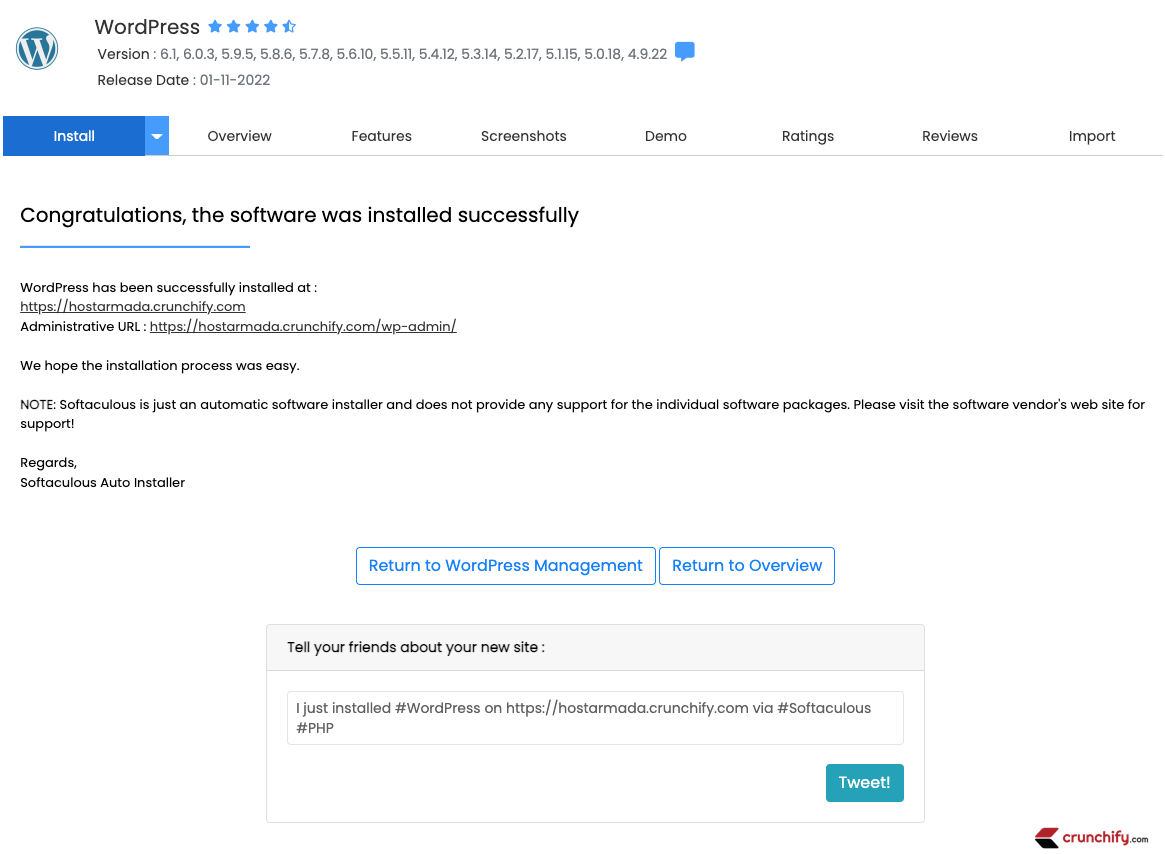 Custom Domain Setup Instructions:
In my case I've installed WordPress on subdomain hostarmada.crunchify.com.
I went to my Domain registrar and added A records pointing to my HostArmada IP address.
| | | | |
| --- | --- | --- | --- |
| hostarmada.crunchify.com | A | 1 hour | 72.14.176.29 |
Wait for few hours for IP address propogation.
Now visit your site. In my case it's https://hostarmada.crunchify.com/
You should be able to see live site.
Step-6. How to install SSL Certificate?
Check for SSL/TLS Status button under Control Panel in right sidebar.
Primary Domain: crunchify.com. Click on SSL/TLS Status button.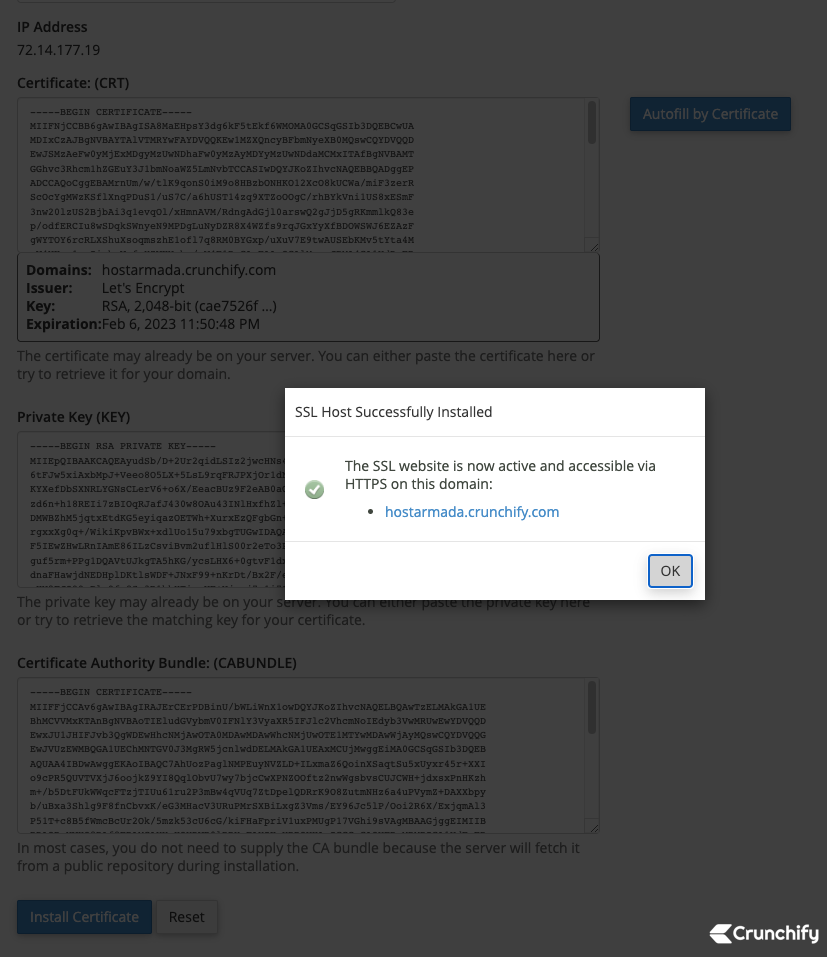 Just click on Install Certificate and it will install SSL certificate automatically on your Domain or SubDomain.
HostArmada provides Free Certificate to all of their clients. So there is no fee.
---
How to create Staging environment?
Once you are in WordPress Manager by Softaculous, click on Installations.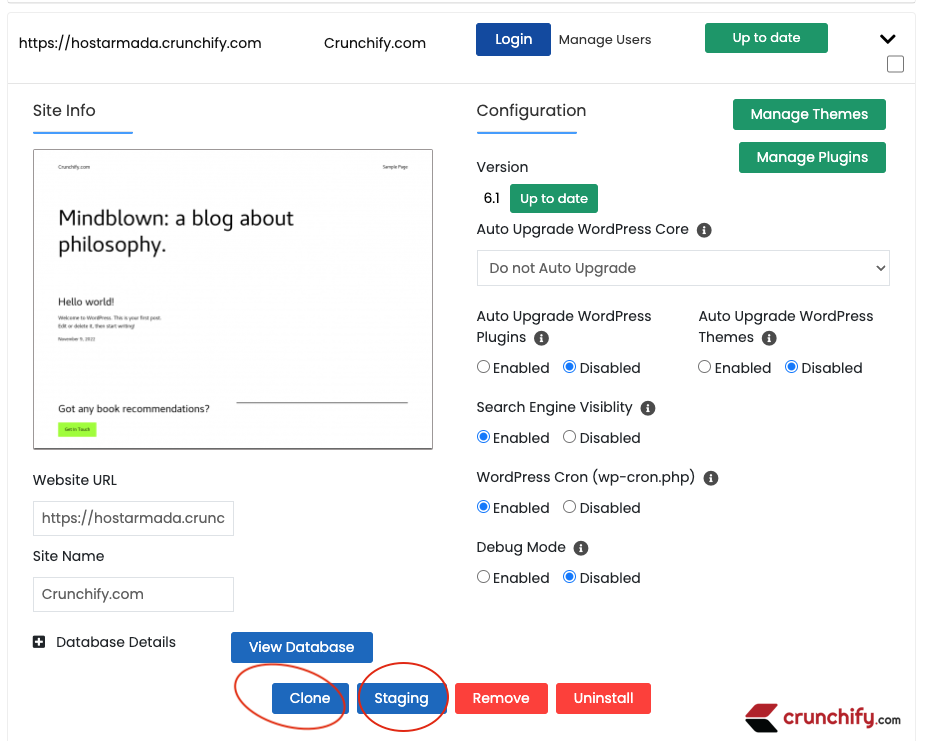 You do have two options:
Clone: Clone this instance into a separate installation.
Staging: Create a staging copy of your live installation to test changes or upgrades.
And you should be all good.
---
Good and Bad about HostArmada?
Well, so far I didn't face any issue running WordPress Site and results are very good.
Good / Pros:
Free SSL Certificate
Free Domain
Free backup
Free Staging Environment
More than 15 data centers
45 days money back guarantee
Bad / Cons:
Admin panel with so many options.
SSL cert, Domain management, WordPress installation options are very hard to find.
Dynamic Caching (LiteSpeed) only for higher plan.
Below options are available only for higher plan.
How is SiteSpeed?
Hmm.. I believe, there is a tie as I've seen mixed results testing on https://pagespeed.web.dev/
For their own blog, I see result if 76.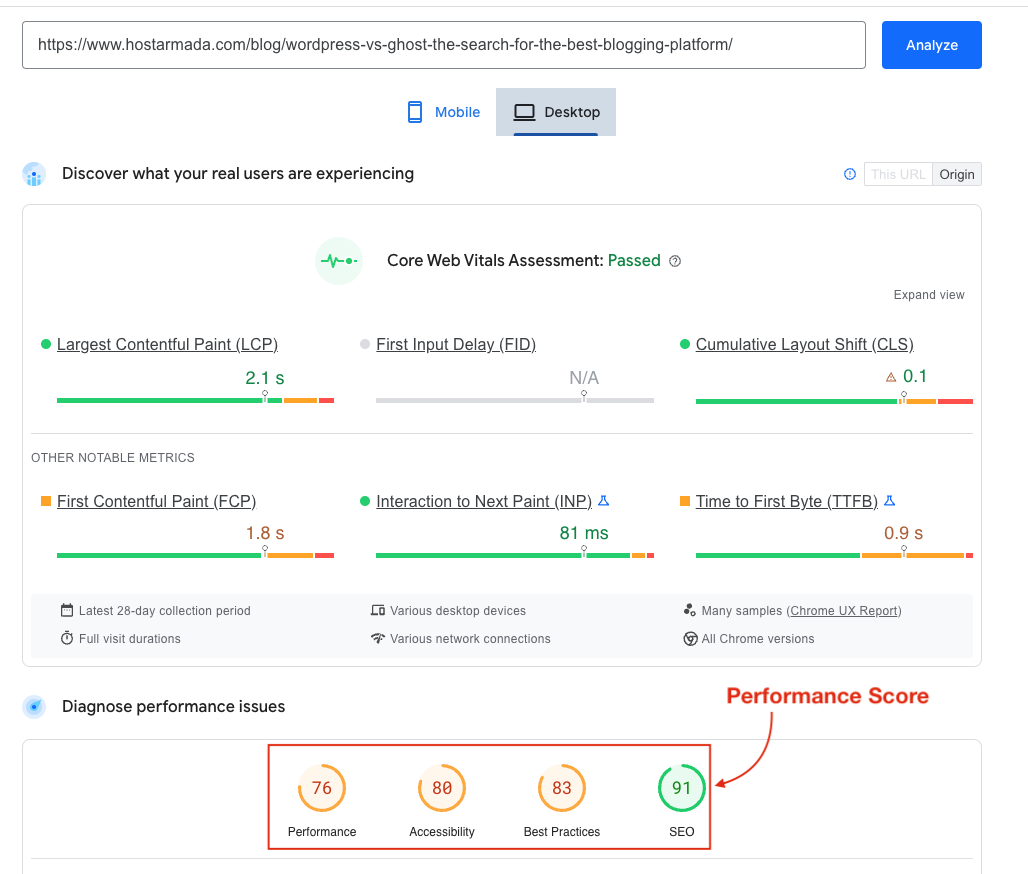 For some of the sites, I've seen much better results than this. For newly created site hostarmada.crunchify.com result was 97% as it was default WordPress installation.
How is Customer Support?
While testing I had some questions about installing SSL and adding Subdomain. Customer support rep was able to fix an issue very quickly in few min. Their Live Chat support feature is what I would recommend.
Overall, I'm very happy with the overall result and would recommend you to give it a try.
Do we have any Discount?
Yes. Just use coupon CRUNCHIFY75 and you will receive 75% discount on all plans.
Please go ahead and start create your first blog and let us know what you think and we are more than happy to answer and provide update on your query.